Rideshare giant Uber is known for its reciprocal rating system, whereby passengers rate drivers, and drivers rate passengers. While many can appreciate the intent of this (to keep both parties well behaved), the rating system has also been controversial, and rubs many people the wrong way.
While it has long been possible to see your Uber rating, Uber has just taken this to the next level, and now shows a breakdown of your rating over time.
View a breakdown of your Uber rating
In addition to being able to see your average Uber rating on your Uber profile page, it's now possible to see a breakdown of how many drivers gave you each star rating. How many drivers gave you five stars, how many gave you one star, and how many gave you something inbetween?
Getting the info takes a bit of work, though. Log into your Uber account, go to your profile page (click the icon at the top right), and then click on "Settings."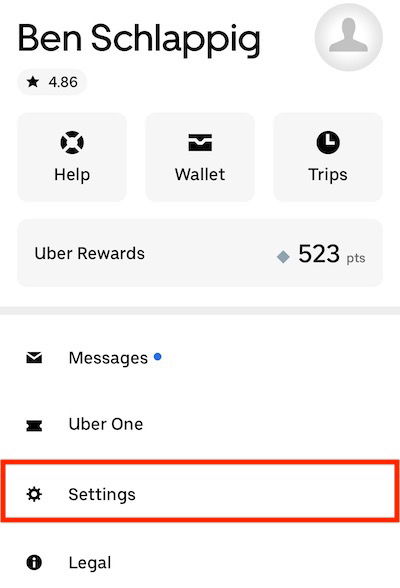 From there scroll down and click "Privacy."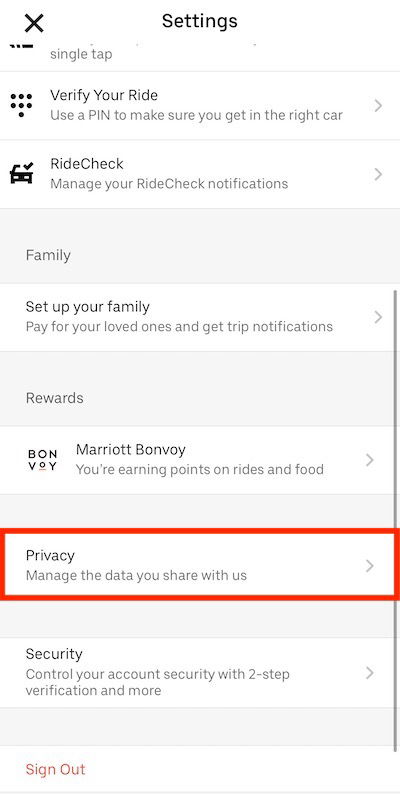 On the next page click on "Privacy Center."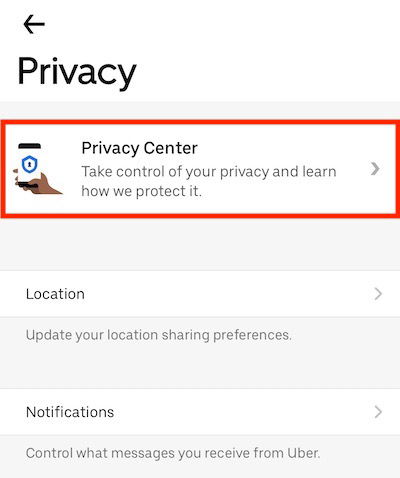 On that page go down to the "Your data and privacy at Uber" section, and scroll over until you see "Would you like to see a summary of how you use Uber?"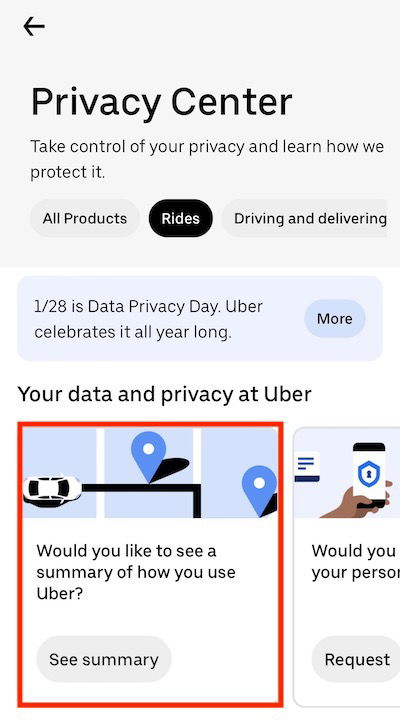 Then scroll down to the "Ratings" section, and click on "View my ratings."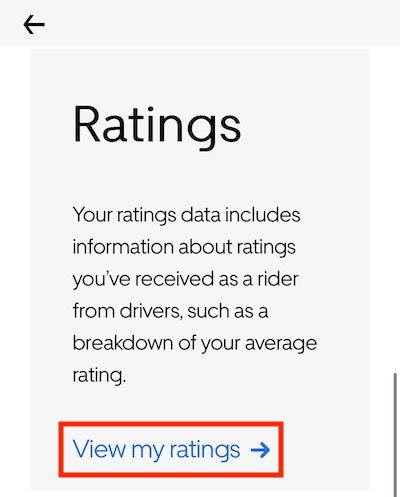 There you'll see a breakdown of how many of each ratings you received over time (on a five star scale).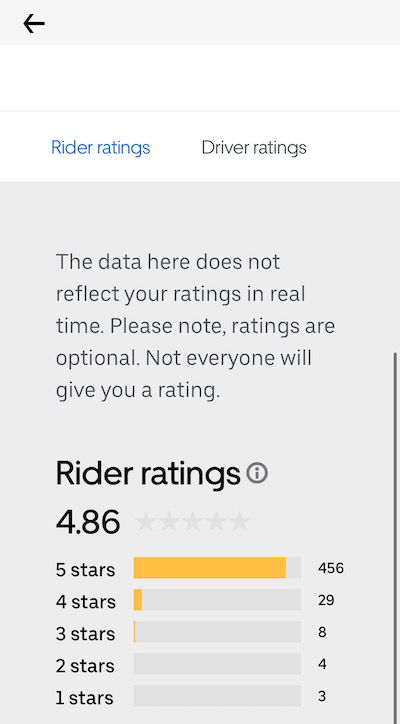 It's interesting just how many steps you have to go through to see this info. That suggests to me that clearly this isn't something that Uber actually wants you to see, but rather I imagine this is about some sort of regulatory requirement in some areas to share data that companies have on customers?
My take on Uber's new transparent rating feature
Uber's rating system rubs a lot of people the wrong way. On the one hand, I do think the concept of a rating system leads to friendlier and more professional interactions on both sides. For example, think of the taxi industry before ridesharing was a thing, and what customer service was like. It was non-existent.
The ability to provide instant feedback is one of the things that made ridesharing so much more pleasant of an experience.
At the same time, this system annoys the heck out of some people. You can be perfectly well behaved and a driver can give you a low rating for whatever reason they'd like. As people look at their scores and see that they were given one and two star ratings for some rides, I'm sure they're thinking back and wondering what the heck happened.
Back in the day I viewed having a high Uber rating as a badge of honor (sort of). Nowadays I don't care. That's not to say it has in any way changed my behavior, as I believe in treating people with respect. I never keep drivers waiting, I say "please" and "thank you," I don't talk on the phone in the car, and I don't have many requests.
Rather I just really don't care, because unless your rating is really low, it doesn't impact your ability to get rides.
Bottom line
It's now possible to see a detailed breakdown of your Uber rating. While you've long been able to see your average rating, you can now see how many one star ratings you've received, etc. The Uber rating system frustrates many people, but at the same time I think its existence does lead to more pleasant interactions between both parties.
If you checked your detailed Uber rating, were you surprised by it, or was it what you expected? What do you make of Uber's rating system?