Amex is known for its popular Centurion Lounges, which feature nice decor, and a solid selection of food and drinks. We've known for quite some time that Amex plans on expanding its Centurion Lounge in the Pacific Northwest, and that lounge is finally open as of today.
Basics of the Amex Centurion Lounge Seattle
As of February 15, 2023, the new 14,000 square foot Amex Centurion Lounge Seattle has opened its doors. This new lounge is more than triple the size of Amex's previous lounge at the airport, as the old Amex Centurion Lounge was 4,500 square feet.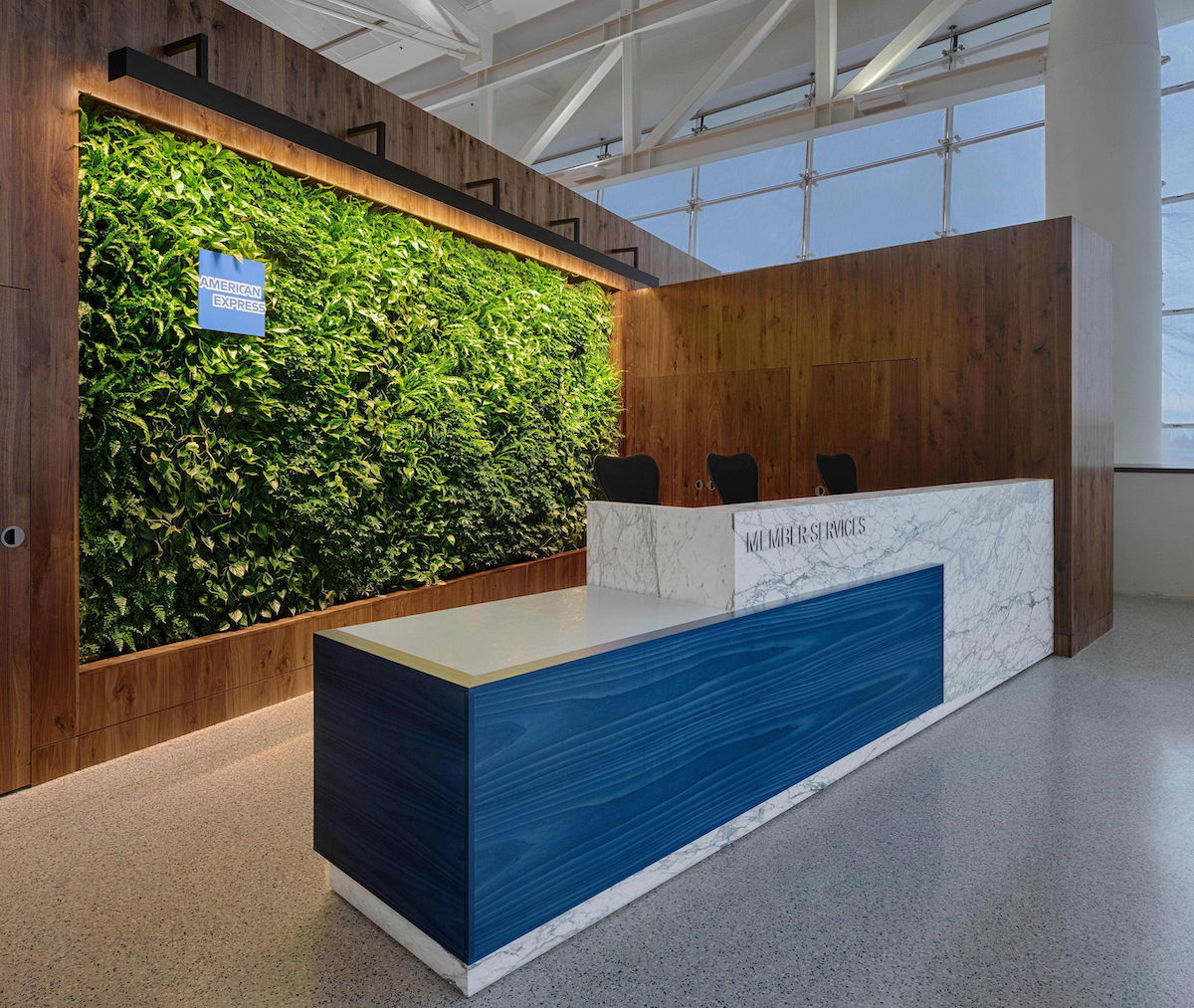 The new Centurion Lounge is open daily from 5AM until 10PM, and it's located on the mezzanine level of the Central Terminal, above the central food court area. The lounge has seating for roughly 400 guests, and features views of the airfield and Olympic mountains.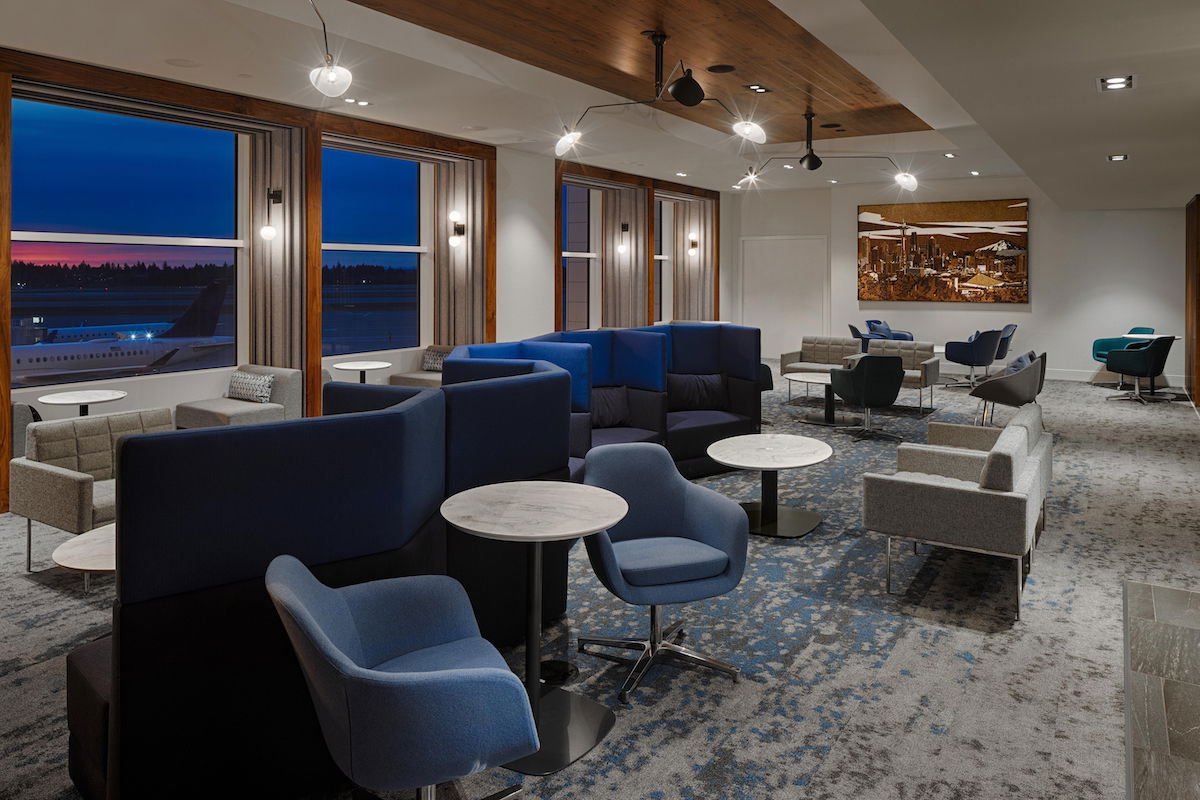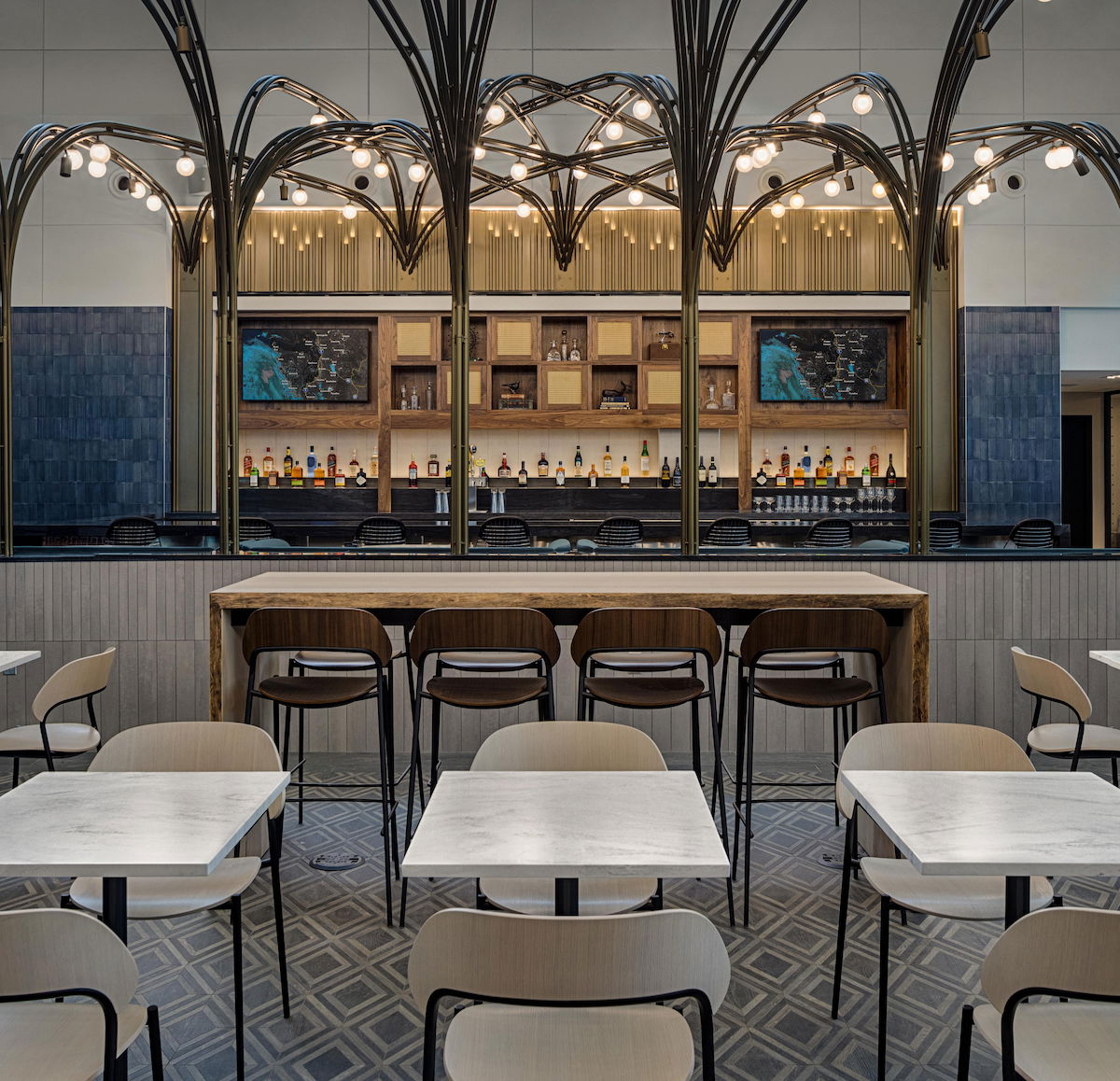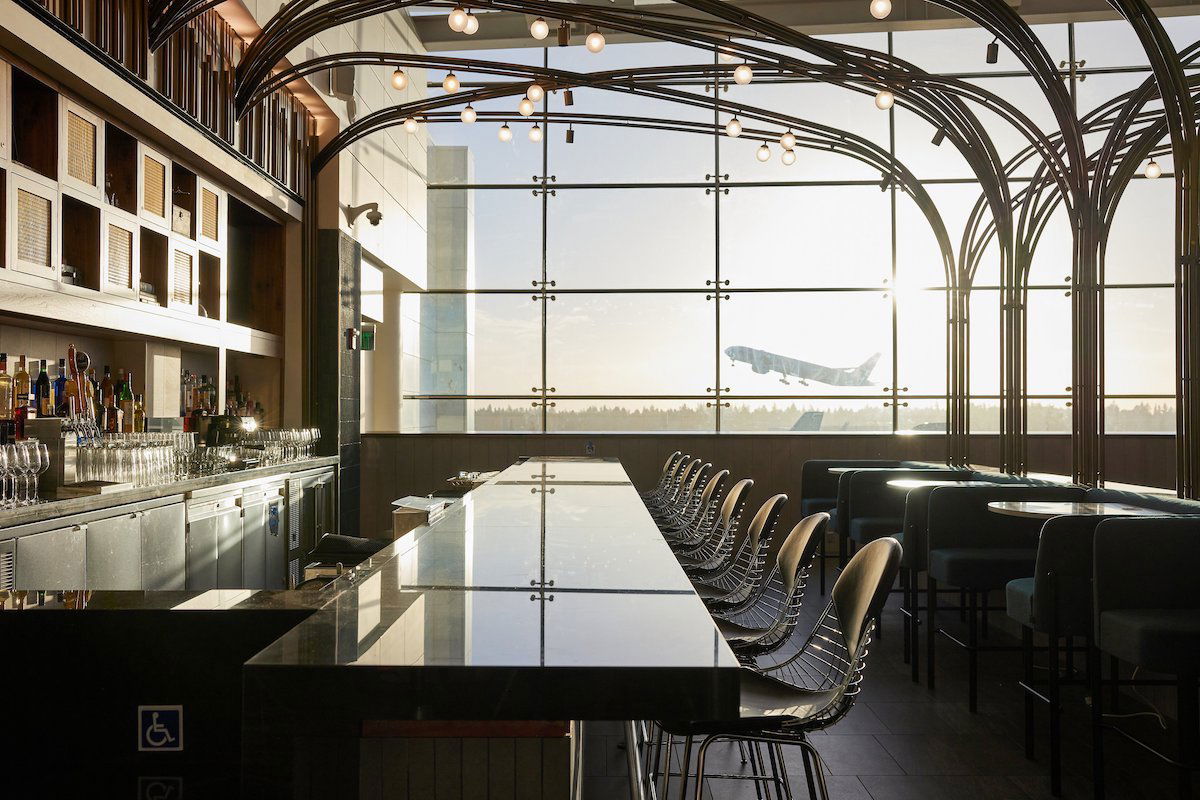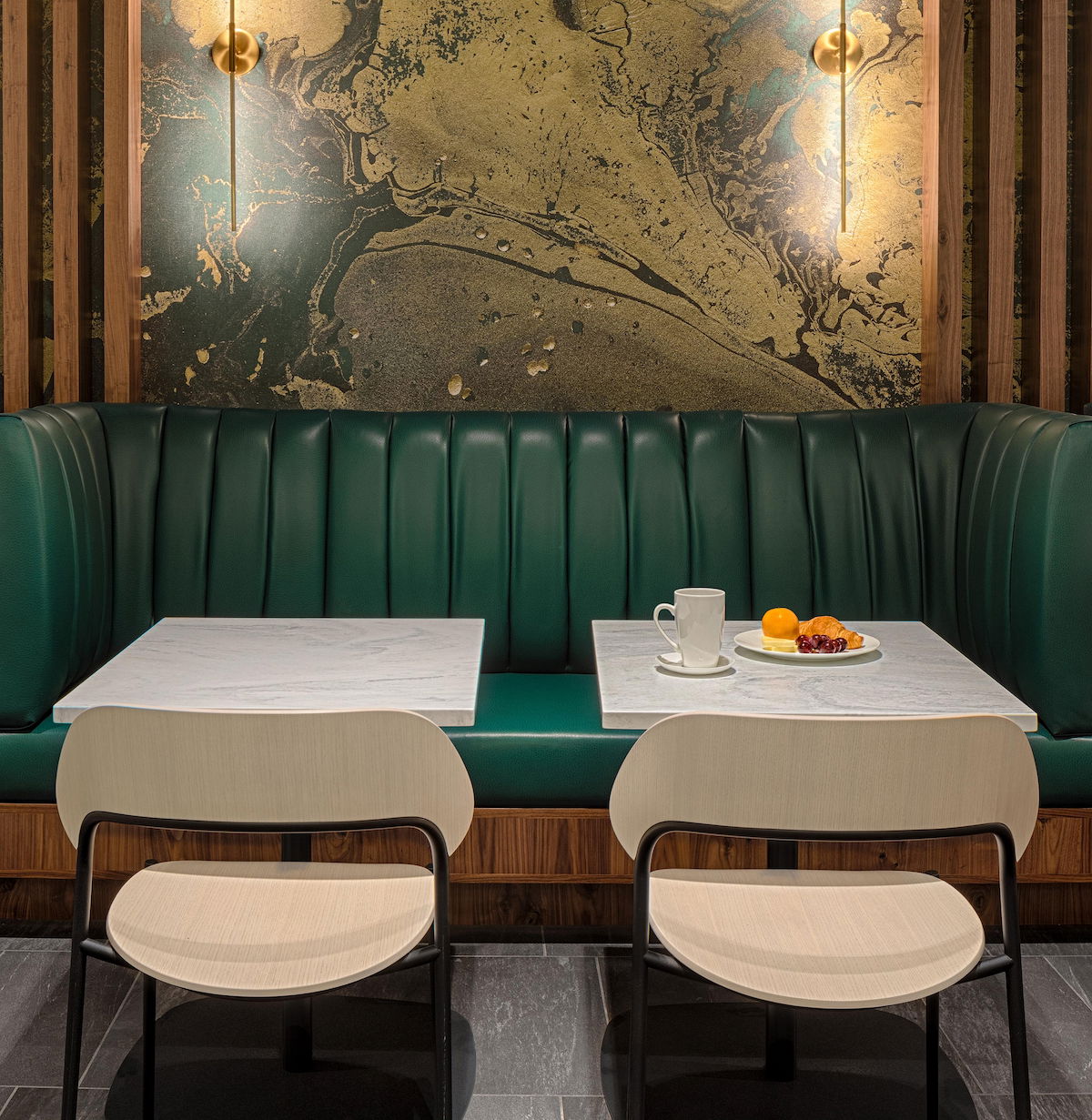 The Amex Centurion Lounge Seattle menu has been curated by Chef Kristi Brown, James Beard Award semifinalist and owner and chef of Seattle-based Communion Restaurant and Bar.
As it's described, her cuisine uses fresh local ingredients honoring traditional soul food and flavors from communities represented in the Pacific Northwest, including Southeast Asia and East and West Africa. The menu at the Centurion Lounge features dishes like Trinidadian spiced pork belly, blackened chicken cobb salad, and "peach cobbla" french toast.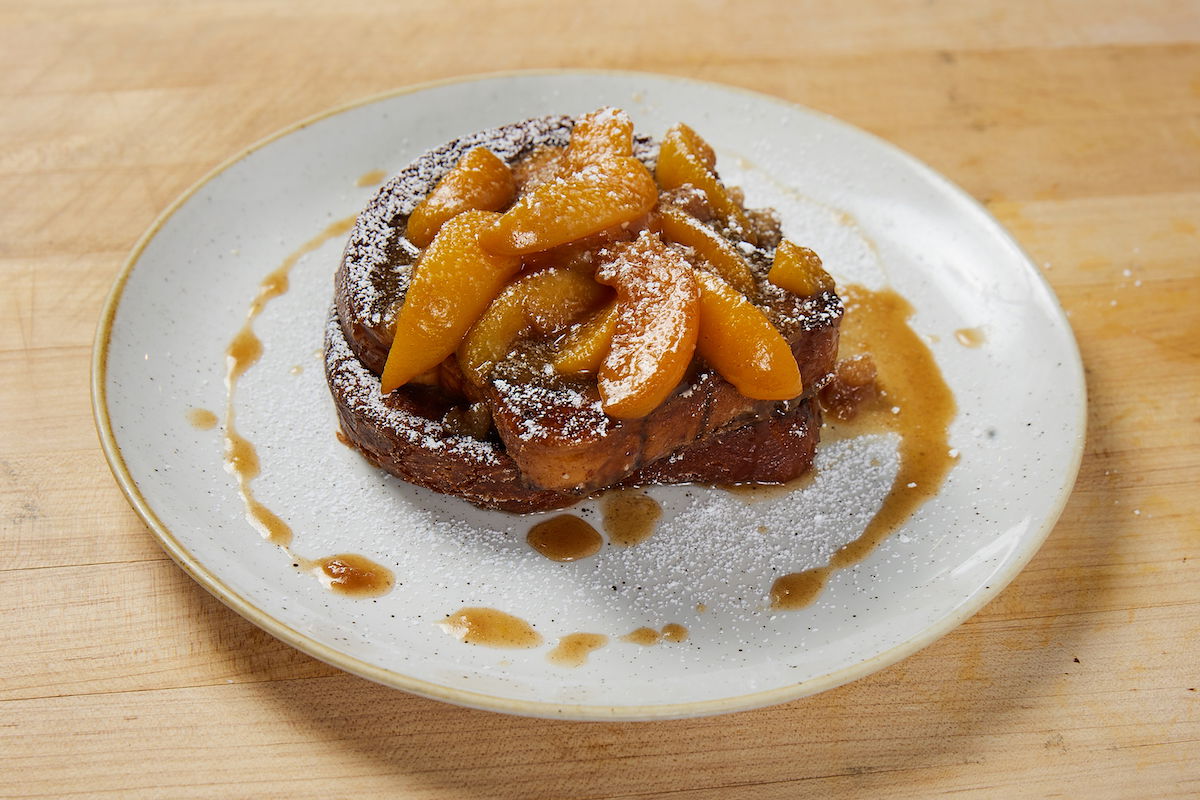 The lounge also features a one-of-a-kind 40 square foot mural of the Seattle skyline, made from coffee beans by artist Harold Caudio.
The lounge has barista-coffee and a wellness cafe!
Amex Centurion Lounges are generally consistent to a fault in terms of the types of food and drinks available. So I'm quite happy to hear that a really cool new feature is coming to this lounge.
The Amex Centurion Lounge Seattle features the network's first full-service coffee bar, named "Blue Roast by American Express." At this counter, baristas will serve espresso-based drinks, cold brews, and rotating seasonal specialty coffees from local Seattle roaster Caffè Umbria.
There's also a wellness-themed cafe menu, with healthy bites, made-to-order fruit smoothies, and kombucha on tap.
I'm thrilled to hear about this development, as those are some great additions. I of course love the idea of proper coffee (and Seattle is a fitting place for Amex to launch this initiative), and I also like the concept of a wellness cafe.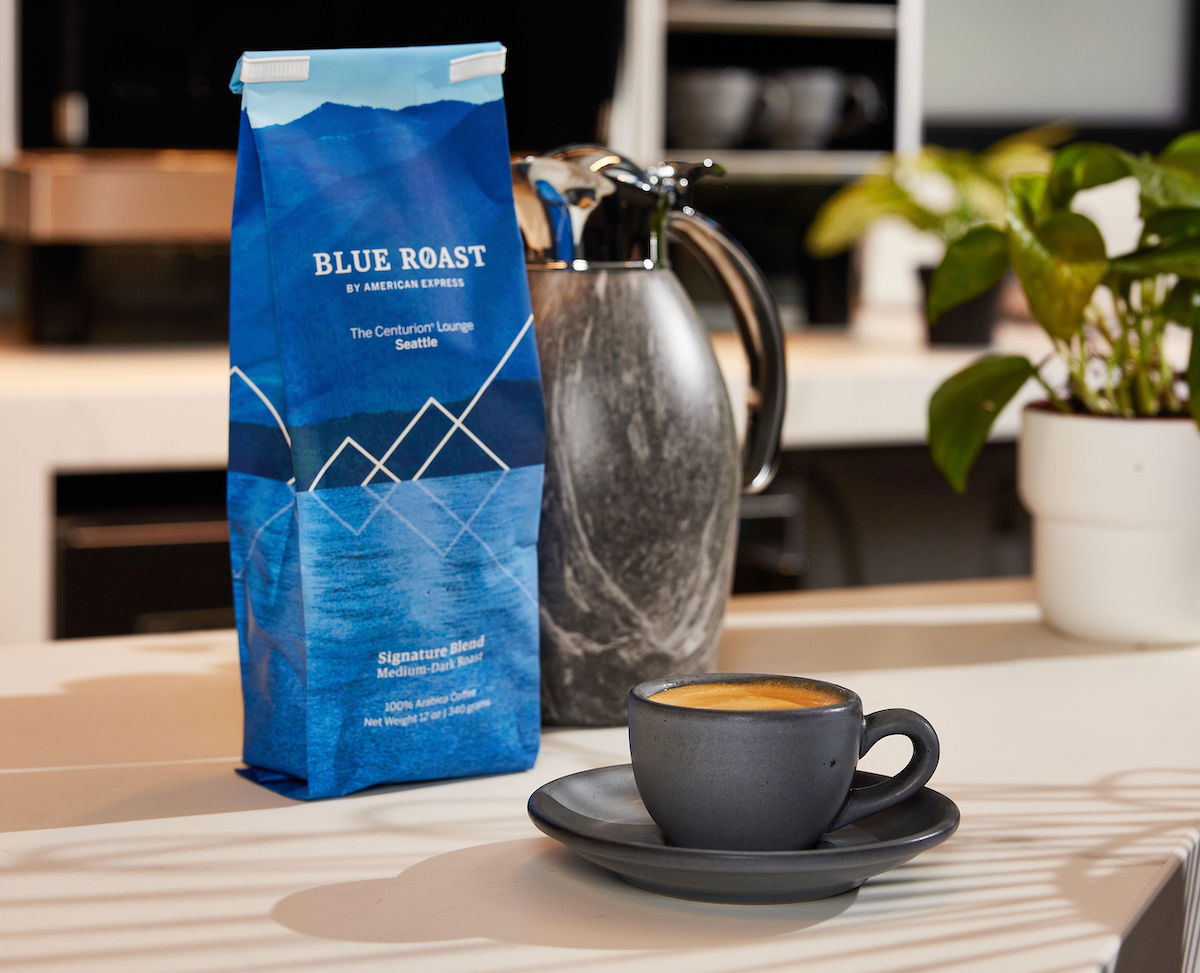 Bottom line
The newly expanded 14,000 square foot Amex Centurion Lounge Seattle has just opened. Not only is this lounge more than triple the size of the old lounge, but it also features some awesome new amenities, like barista coffee and smoothies. This is an Amex Centurion Lounge that I can't wait to check out!
What do you make of the new Amex Centurion Lounge Seattle?