Credit card issuers try to engage with cardmembers in all kinds of ways, and Capital One has just launched its latest initiative along those lines (complementing the recent launch of Capital One Dining). While this was first announced yesterday, the platform is live as of today, and has the potential to be something that cardmembers value.
The basics of Capital One Entertainment
Capital One has introduced Capital One Entertainment, a new ticketing platform that is now live. With this, eligible Capital One cardmembers are able to unlock experiences across sports, dining, music, and more. The platform is powered by Vivid Seats, and allows cardmembers to redeem rewards for tickets to more than 500,000 events.
Here are some of the basic features to be aware of:
This platform is available through the Capital One mobile app and through Capital One's website, so there's never a need to pick up the phone
You'll be able to pay cash or redeem points for experiences, or you can use a combination of both
This offers "access to unforgettable experiences that are only available to Capital One customers," including "once-in-a-lifetime experiences at upcoming events like the NCAA Men's and Women's Final Four and iHeartCoutnry Festival" (these special experiences are only available when redeeming rewards)
Eligible cardmembers for Capital One Entertainment include those with the Venture X, Venture, VentureOne, Savor, SavorOne, SavorOne Student, Quicksilver, QuicksilverOne, QuicksilverOne Student, Spark Cash Plus, Spark Cash Select, Spark Miles, Spark Miles Select, Spark Classic, and Journey cards
Savor and SavorOne cardholders can earn 8% cash back on Capital One Entertainment purchases (the cards already offer bonuses on entertainment purchases, but those are elevated even further with this)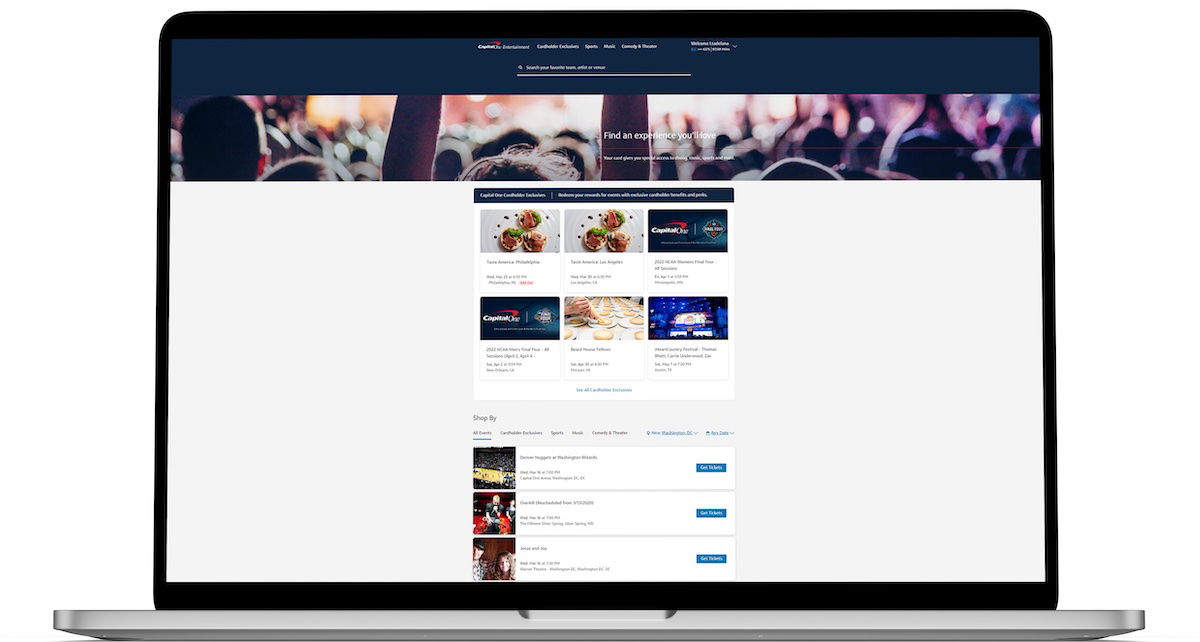 Special experiences for Venture X cardmembers
Those with the Capital One Venture X exclusively have access to premium packages at upcoming events. Venture X cardmembers can redeem the following ticket packages for 100,000 miles:
NCAA Men's Final Four Weekend in New Orleans (April 1 – 4, 2022) including two suite seats, passes to Capital One JamFest, and Men's Final Four Fan Fest presented by Capital One
iHeartCountry Festival in Austin, TX (May 7, 2022) including premium tickets and access to a sound check with headliner Thomas Rhett
Other exclusive experiences will be added throughout the year including events like the iHeartRadio Music Festival, Capital One Orange Bowl, the College Football National Championship, James Beard Foundation events, the MICHELIN Guide culinary events, and more
It's nice to see some differentiation for premium cardmembers, since it seems like those paying higher annual fees should have access to better redemption opportunities.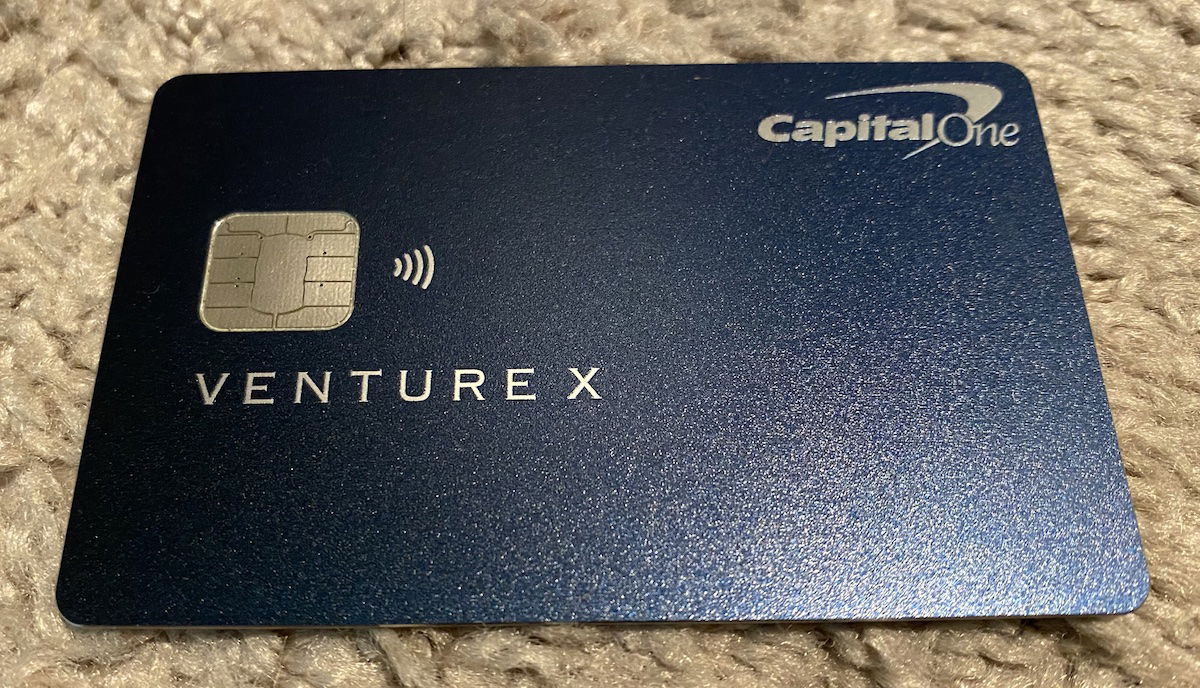 Bottom line
A new Capital One Entertainment platform has launched today, offering cardmembers access to all kinds of events. It's now possible to earn or redeem miles for these experience. This won't be for everyone (personally I like to redeem my rewards for travel), but for some people these experiences could be a great redemption option.
What do you make of the new Capital One Entertainment platform?