Brussels Airlines passengers headed to Angola on Sunday had a very long journey, as reported by Aviation24.
Brussels Airlines triangle flight diverts
Brussels Airlines has a large presence in Africa, and the airline operates several triangle flights. For example, here's a flight the airline operates to both Luanda, Angola, and Kinshasa, Democratic Republic of Congo, using an Airbus A330:
SN359 Brussels to Luanda departing 10:25AM arriving 6:00PM
SN359 Luanda to Kinshasa departing 7:00PM arriving 8:15PM
SN359 Kinshasa to Brussels departing 9:45PM arriving 6:50AM (+1 day)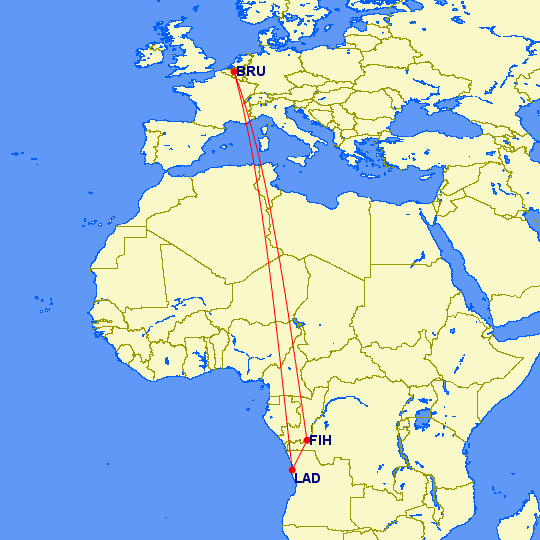 The logic is that there may not be enough demand to operate a flight to just one destination frequently, but the economics work out much more favorably when there are two destinations involved. That brings us to what happened to this flight on Sunday, October 17, 2021.
SN359 departed from Brussels as scheduled, and everything was normal until the flight approached Luanda. While the plane was on approach, the airspace was allegedly closed without any sort of advance notice, due to the arrival of Turkish President Erdoğan.
Since the airspace was closed, the plane flew in the direction of Kinshasa, where it circled, in hopes of being able to land back in Luanda. But the airspace didn't reopen, and with fuel starting to run low, the pilots made the decision to just land in Kinshasa, the next stop on this triangle flight.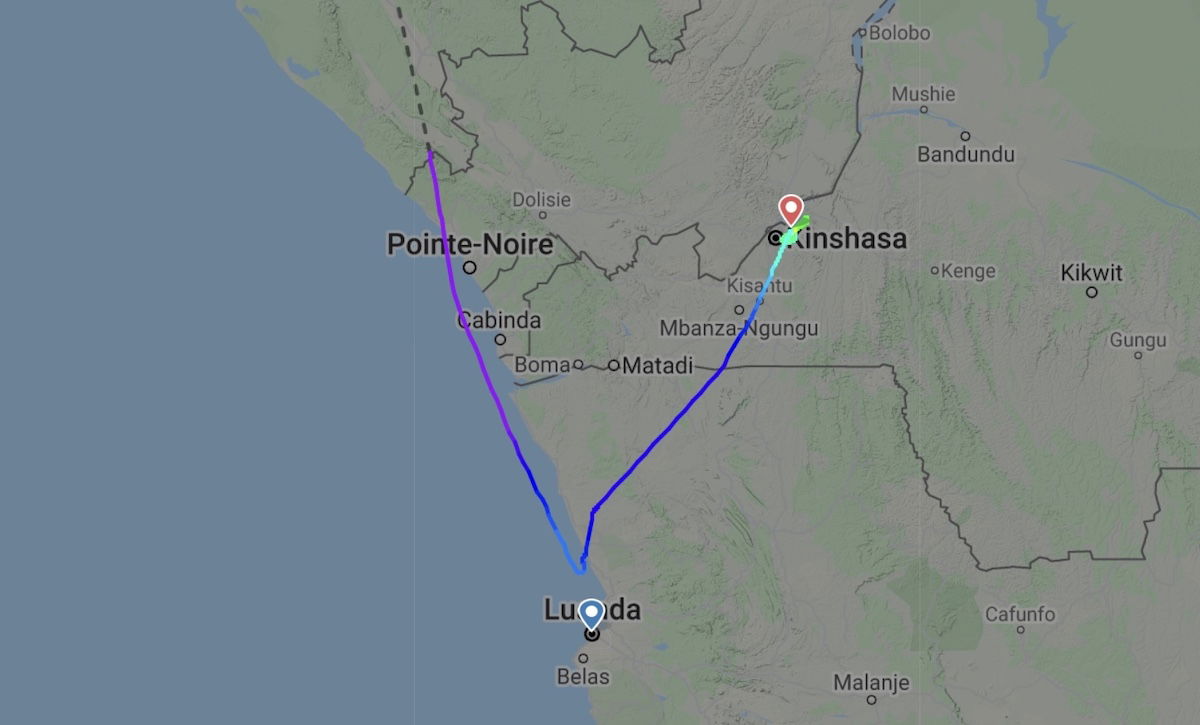 Passengers then had to fly back to Brussels
The passengers with the destination of Kinshasa were of course good to go at this point, since they landed at their intended airport. It was a different story for those who were supposed to fly to Luanda:
International travel restrictions are complicated nowadays, making flight diversions to different countries even more complicated
Even though it's only around 340 miles between Kinshasa and Luanda, there are no regularly scheduled flights that passengers could have been accommodated on
At this point the airline decided to fly Luanda-bound passengers back to Brussels. It's not entirely clear if that's because the airspace in Angola continued to remain closed, or if it was just decided that this was easier logistically (and there are lots of considerations there, from missed connections, to crews timing out, to securing landing rights).
Presumably finding space for these passengers wasn't an issue, since the airline was supposed to pick up a new passengers in Luanda, but that didn't happen since the plane never landed there.
So the passengers flew all the way back to Brussels. Then on the morning of Monday, October 18, 2021, they took a flight from Brussels to Luanda. Passengers ended up taking SN1357 from Brussels to Luanda, arriving at around 7:30PM. This meant that they landed around 25.5 hours after the scheduled arrival time.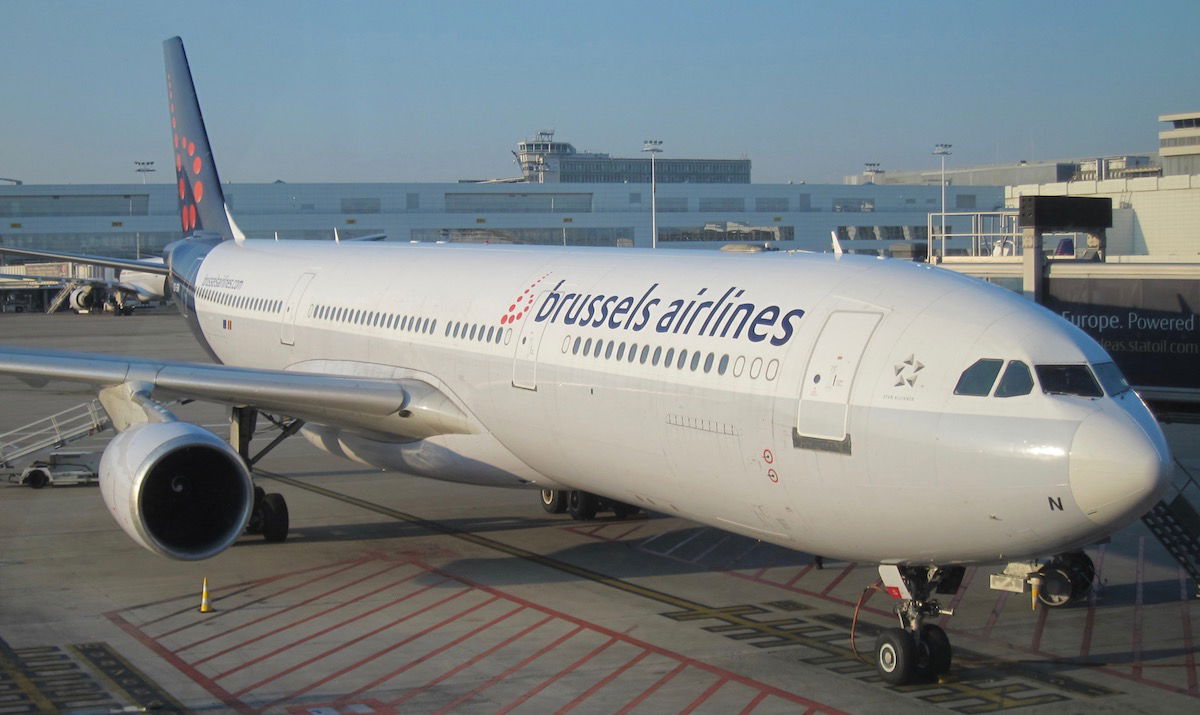 What Brussels Airlines has to say
Here's how a Brussels Airlines spokesperson describes this situation:
"Following the closure of Luanda airspace, passengers on flight SN359 on 17 October were unfortunately forced to return to Brussels. Due to the closure of Luanda airport, our flight remained in a holding pattern for about half an hour. The captain then decided to head for Kinshasa, the second destination of this triangular flight, for fuel reasons

Our Operations Centre then looked at various options, such as dropping off passengers in Kinshasa, but there are no Kinshasa-Luanda flights. Unfortunately, the only option was to return to Brussels with these passengers.

We are sorry for the great inconvenience this has caused our passengers. Immediately after the decision to return home, we began to re-accommodate passengers on a flight the next day (yesterday). They arrived in Luanda last night."
Bottom line
What a challenging and frustrating situation for all involved. A Brussels Airlines triangle flight to Luanda and Kinshasa had to divert last minute, after Angola's airspace was closed temporarily. The plane continued to its next destination. At that point there wasn't a practical way to route through Luanda again (for whatever reason).
The decision was made to fly everyone back to Brussels, and then fly them back to Luanda the following day, meaning they arrived around 25.5 hours late.
What do you make of this Brussels Airlines operational mess?