Brussels Airlines has released a new safety video, and I really like it… I think?
Brussels Airlines & Hooverphonic partner on safety video
Brussels Airlines has partnered with Belgian band Hooverphonic for its new safety video, and it's a unique concept. Brussels Airlines wrote down the exact lyrics to the safety instructions, and left it to the band to create a catchy song using those words. And indeed, the video is just the typical safety instructions, but with a twist.
Here's how Michel Moriaux, the Head of Marketing at Brussels Airlines, describes this video:
"The safety instructions we give on board at departure are essential. Safety is our priority but that is not a synonym for bland at Brussels Airlines. For years we have tried to attract the attention of our passengers with humour and creativity. The result of the unique collaboration with Hooverphonic is the perfect example of this. We are very happy that our Belgian pride has taken up the challenge and pulled out all the stops to create a surprising song and clip that will be going around the world from today."
The new safety video will be shown on all long haul flights as of today (August 1, 2022). You can see the video for yourself below.
This new video replaces Brussels Airlines' previous animated safety video, which you can watch below.
The "song" was performed live at Brussels Airport
There's a further cool angle to this safety video. Today Hooverphonic performed the new safety "video" at a gate at Brussels Airport, in addition to two of the band's own songs. That's really cool.
Here's what Alex Callier of Hooverphonic had to say about that:
"When Brussels Airlines asked Hooverphonic to write a song with the text of the safety instructions, I really thought it would be impossible. But at the same time, I love that kind of challenge and we went for it. I'm glad I persevered. After a few tries, we are now ready for take-off!"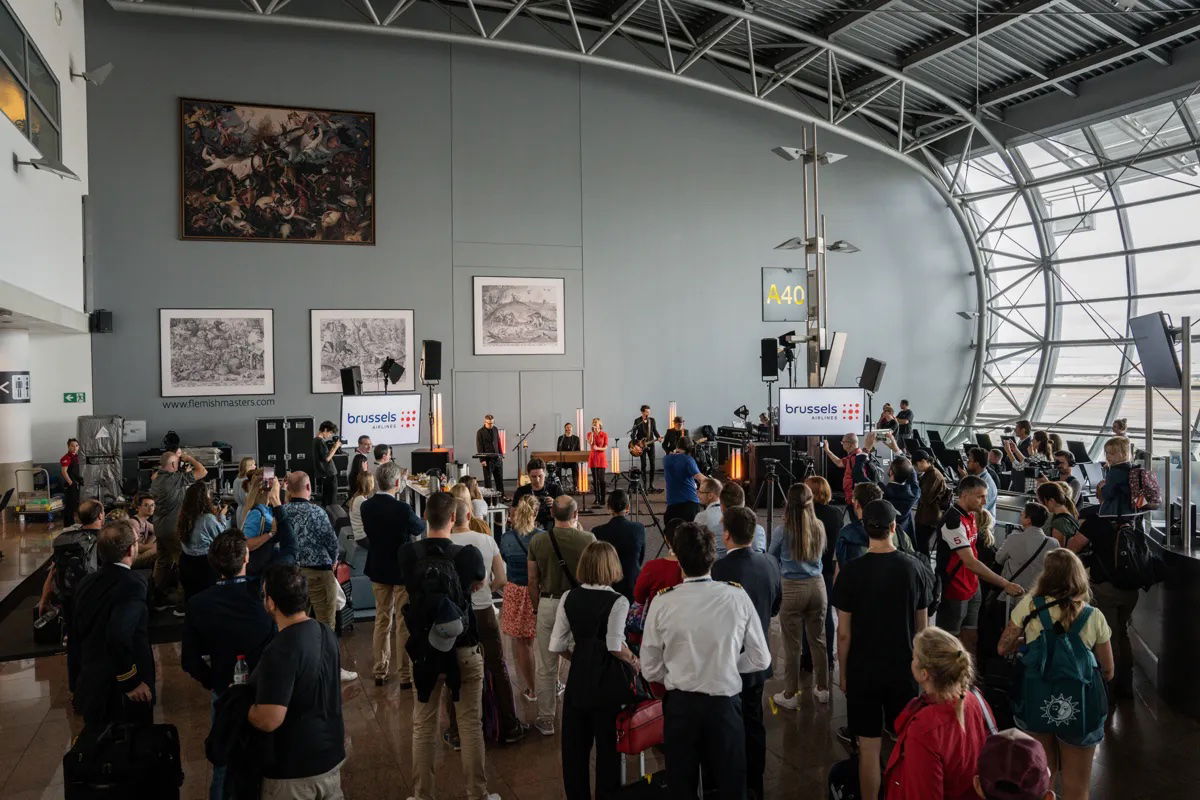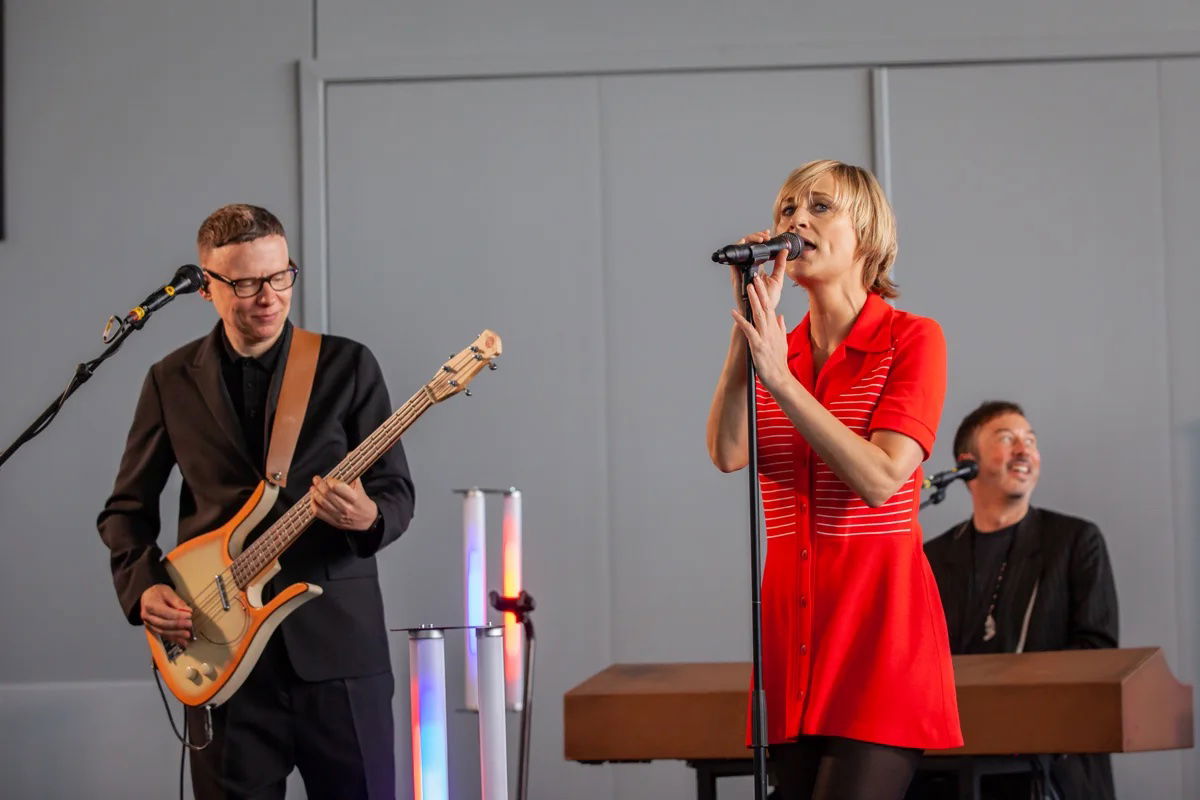 Bottom line
Brussels Airlines has a new safety video, which is being screened on long haul flights as of today. While Brussels Airlines is far from the first airline to have a musical safety video, the airline took a unique approach, by leaving it to a band to make the safety instructions "musical," without actually changing the words.
Personally I find many musical airline safety videos to be catchy but kind of annoying (like Malaysia Airlines' new safety video), especially for frequent flyers who have to listen to them often. However, I find this song to be catchy yet calming, and even after listening to it several times, I'm still not bored of it.
What do you make of Brussels Airlines' new safety video?
(Tip of the hat to Pieter)