A Frontier Airlines flight diverted after a man with two box cutters became aggressive and threatening toward others. By all accounts it sounds like this ended about as well as it could have, thanks to the teamwork between the crew and passengers.
Box cutters cause Frontier Airlines flight to divert
This incident happened on the evening of Friday, November 11, 2022, and involves Frontier Airlines flight F91761. The new Airbus A320neo with the registration code N393FR was scheduled to depart Cincinnati (CVG) at 7:12PM, and arrive in Tampa (TPA) at 9:27PM.
After the plane took off, multiple passengers observed a traveler sitting toward the back of the cabin acting erratically. The person who was in the window seat next to this man said that he flashed a box cutter and said "I want to kill or I want to stab people."
The traveler who was seated in the aisle next to this man also noticed the box cutter, and was afraid for her safety. She reported this to the crew, and the crew sprung into action.
The flight attendants quietly looked for a passenger with police or military training, to trade seats with the woman. At this point a Navy veteran offered to switch seats with the woman (on Veterans Day, no less). Here's how he described his interaction with the guy who had the box cutters:
"He has a weapon and I don't know what kind of weapon it is. I said, 'hey I'm gonna be sitting here from now on,' and he said 'no the young lady is gonna be sitting there.' He got like frantic, and he said 'oh no!' Then he got up and went to the back of the plane."
The situation had been communicated to the pilots, and the decision was made to divert to Atlanta (ATL). However, the diversion wasn't announced to passengers, in order to try to keep the man with box cutters calm. Rather passengers didn't realize they were diverting to Atlanta until they were on the ground there, and turned on their phones.
All passengers were told to deplane, through the suspect refused to get off the plane. Eventually he walked toward a flight attendant with his hands in his pockets, at which point another man with a background in law enforcement tackled him.
At this point the FBI and Atlanta Police Department took the man into custody, and the flight was canceled for the evening (I assume the crew had maxed out allowable hours). Passengers were given hotel accommodations, and were flown down to Tampa the next morning.
While passengers had only spotted one box cutter on the man, a search of the suspect by authorities found a second box cutter in his carry-on.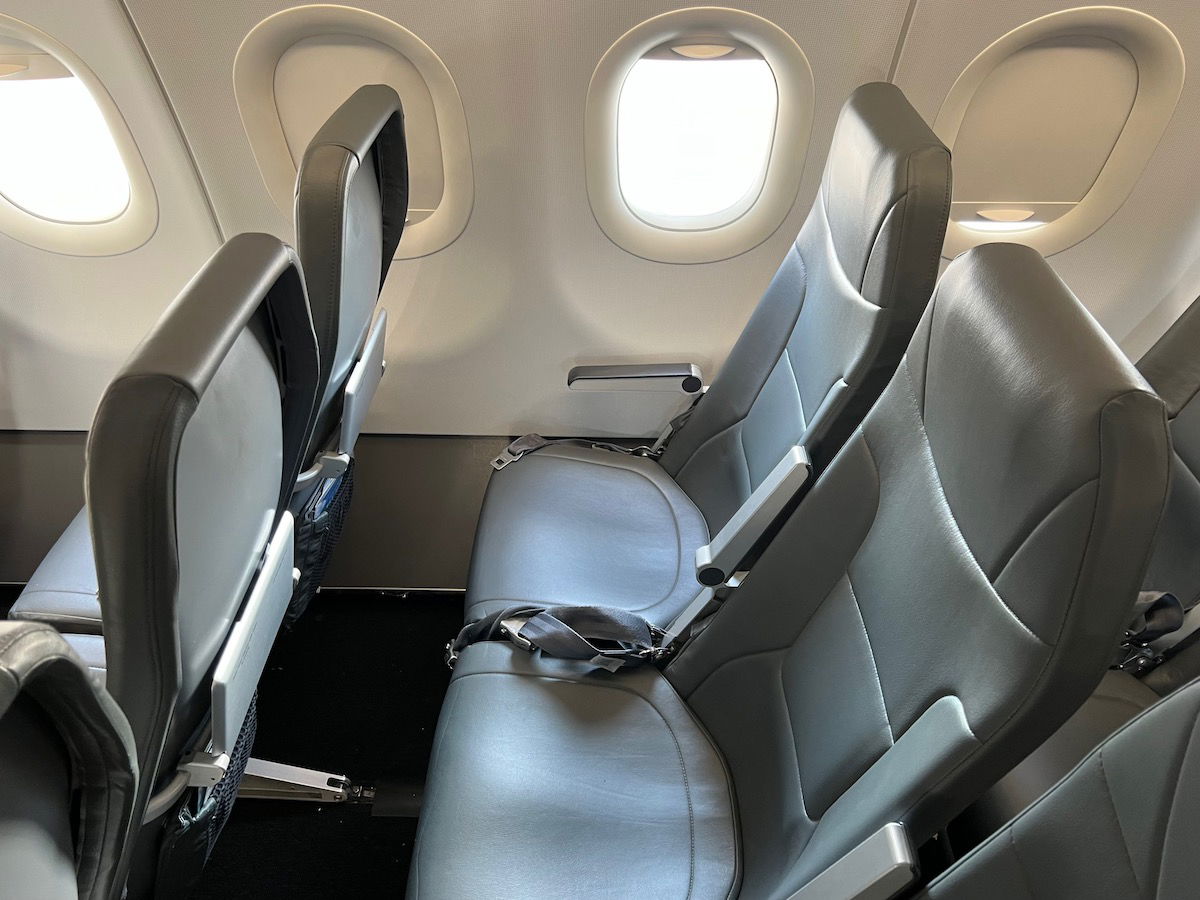 This incident poses some major security concerns
As many will probably remember, the weapon of choice for hijackers on 9/11 was box cutters. While a lot has changed since then (including reinforced cockpit doors), it's pretty alarming that someone managed to get two box cutters through security and onto a plane.
This incident is now under investigation by the US Attorney's Office, as that's the lead federal agency in this matter. The TSA has also started an internal review of this incident, by viewing CCTV from Cincinnati Airport, and also reviewing airport security processes and operations.
While I'd like to be surprised that someone managed to get through a TSA checkpoint with two box cutters, virtually every test over the years has shown a high failure rate from the TSA when it comes to stopping weapons. I imagine this isn't the only time that someone has managed to get box cutters through security.
Similarly, we see thousands of guns confiscated by the TSA every year, and one has to wonder how many make it through.
Thank goodness that the crew and passengers worked together to get the plane on the ground safely without anyone being injured. It's anyone's guess what this guy's motives were.
On the plus side, broadly speaking I do think there's much less of a risk of hijacking than there was in the pre-9/11 era, between reinforced cockpit doors, and crews not cooperating with the demands of hijackers. While someone could no doubt injure others with box cutters, I imagine fellow passengers would take action pretty clearly to restrain someone like that.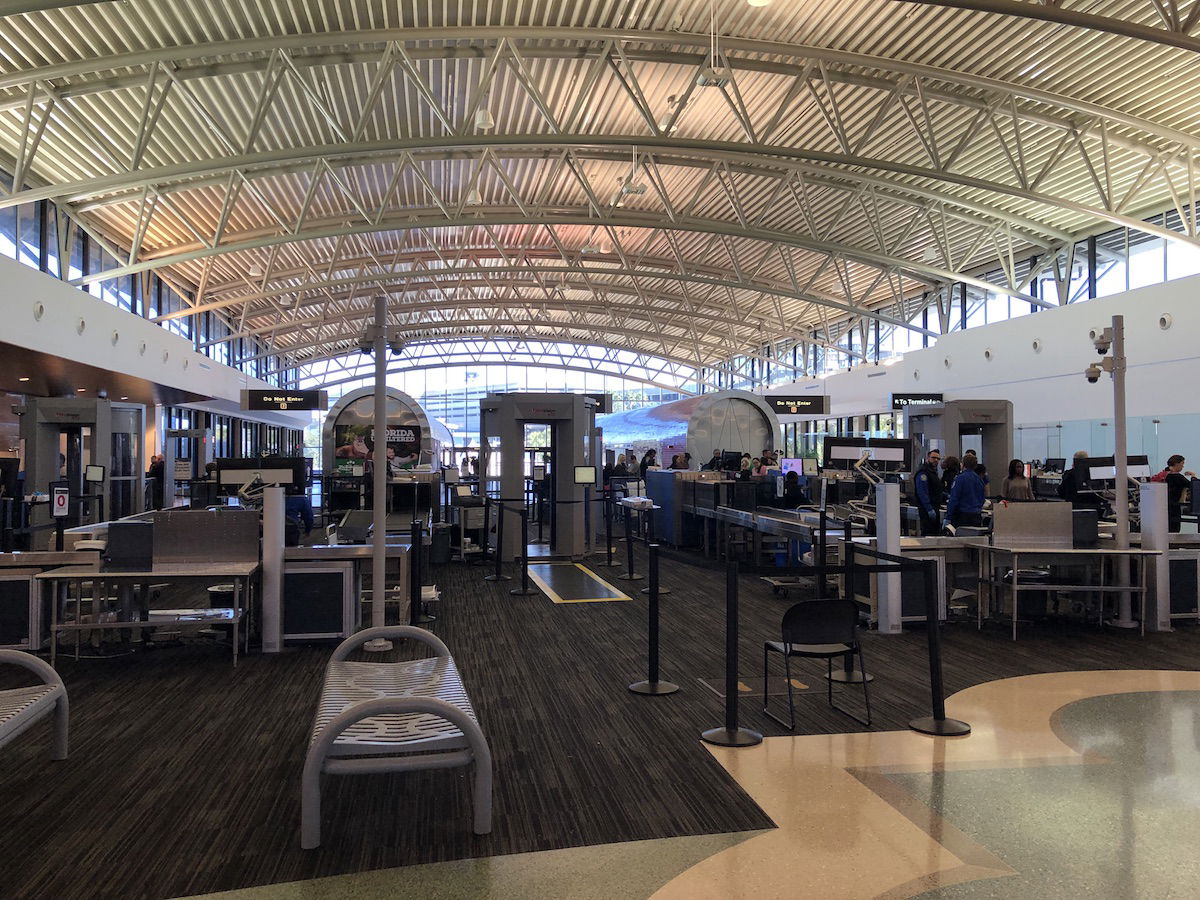 Bottom line
While there are all kinds of unruly passenger incidents nowadays, a diversion on Friday night was on a different level. Passengers overheard a man with two box cutters talking about how he wanted to kill or stab people. The crew sprung into action, got the help of other passengers, and diverted the flight to Atlanta.
While passengers ended up only getting to Tampa the following morning, at least there were no injuries. This is now being investigated, to figure out how the man got through security with two box cutters (I think the answer is pretty obvious — the TSA isn't good at doing its job).
Kudos to the crew for how this situation was handled, as well as the volunteers who helped keep this traveler under control.
What do you make of this Frontier Airlines box cutter incident?