The New York Post ran a story about how New York Congresswoman Alexandria Ocasio-Cortez (AOC) was "caught" flying American Airlines first class. I wanted to address the topic of flying first class and the perception of "luxury" more broadly, and share my take.
AOC flies first class from Austin to New York
It's being reported how AOC flew American Airlines first class from Austin to New York last Sunday. Specifically, she was on AA1405, which was operated by a Boeing 737-800. As you'd expect, the story is highly sensationalized:
"Socialist Rep. Alexandria Ocasio-Cortez ditched the commoners in coach and cozied up to elites in first class on an American Airlines flight, avoiding the left wing altogether for a spacious seat closer to the cockpit after a weekend of stumping for comrades in the Lone Star state, an eyewitness told The Post."
A "tipster" notes that most people didn't realize she was there, as she wore a "large mask" that "covered half her face" (which, I'm pretty sure is how you're supposed to wear your mask?). As the eyewitness explains:
"I don't sense anyone in first class knew she was there or someone of her celebrity was there. She was also pretty incognito."
The story talks about how AOC is enjoying "the finer things in life" now. An AOC spokesperson just stated that "no government funds were used on this flight."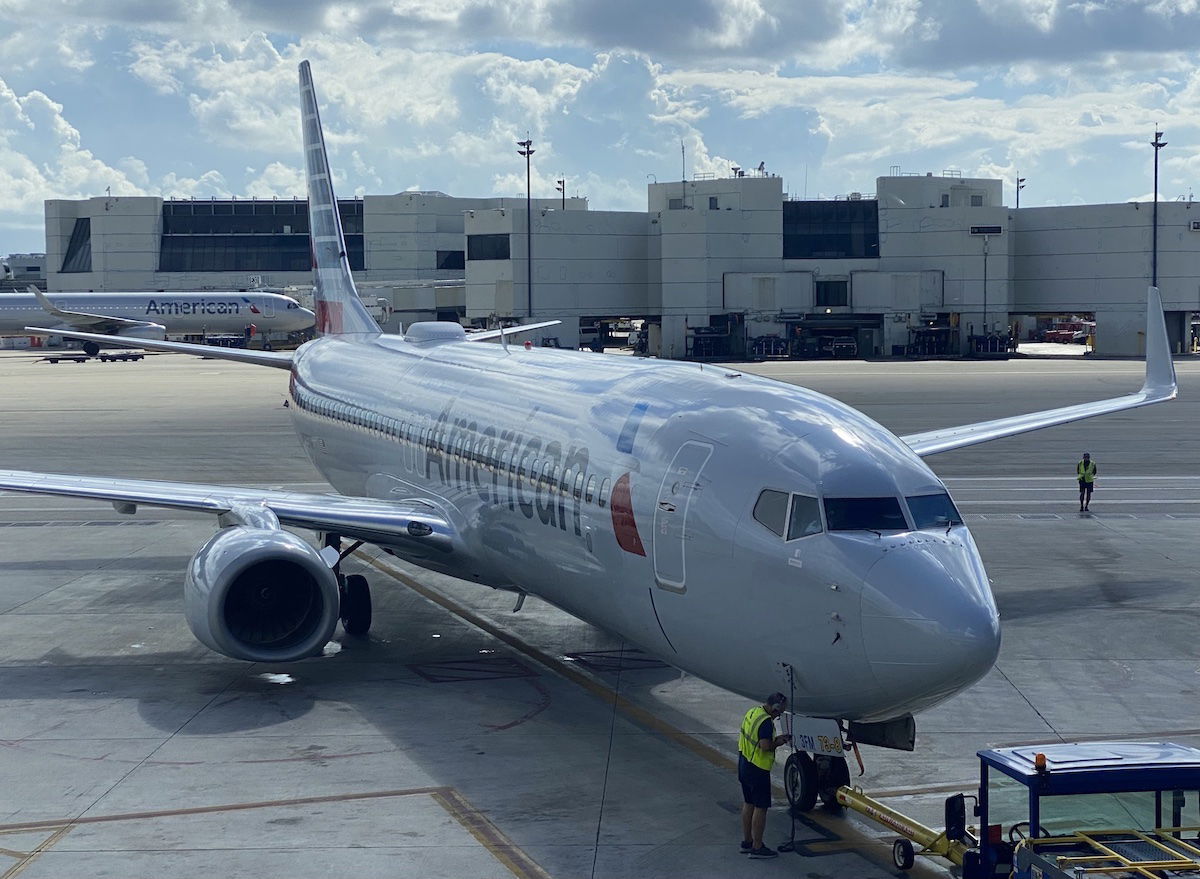 My take on AOC flying American Airlines first class
Let me say upfront that I'm pretty moderate politically, and I'm not an AOC superfan, or anything (which I'm mentioning just to point out that I'm not being an apologist on her behalf). With that out of the way, I think it's interesting to discuss whether the concept of someone flying first class domestically is even a "class" issue.
I can see how some might argue that the optics here aren't good, that a person "of the people" might not want to sit on the other side of the "curtain" on principle, just to not be seen there. Okay, I'm not going to argue that point, because that just comes down to perception.
Optics aside, I think it's also important to be practical sometimes, which is why I want to address this topic. There's absolutely nothing about domestic first class that's lavish or luxurious. That food that she'll be enjoying? Well, here's what American Airlines is serving in first class… hardly enjoying "the finer things in life."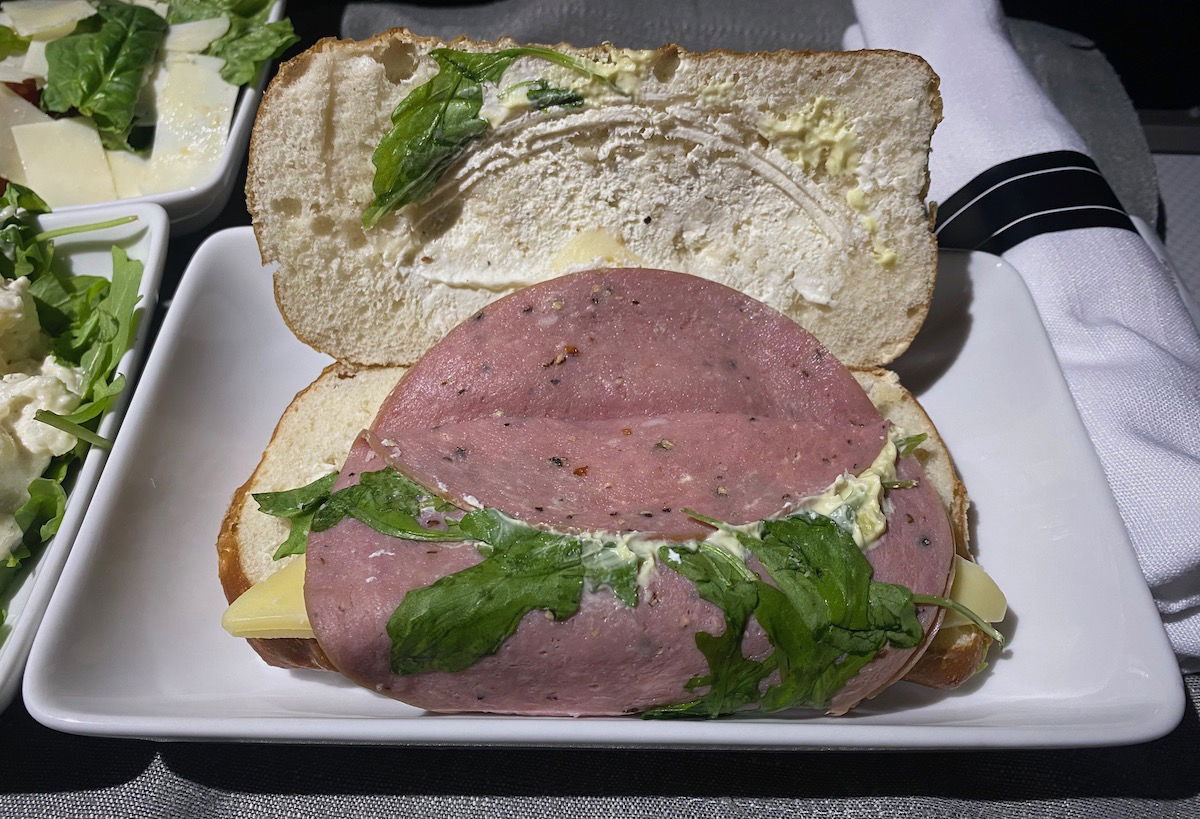 Next, we don't know how her first class ticket was paid for:
Maybe miles were redeemed?
Maybe she has status with American AAdvantage and received a complimentary upgrade?
Maybe she purchased a first class ticket, which is in many cases not that unreasonably priced?
Maybe her ticket was purchased for her since she was campaigning for politicians in Texas, in which case she may have had no say over what kind of a ticket was purchased anyway?
And speaking of politicians campaigning, shouldn't a much bigger issue be that politicians on both sides fly private jets around to campaign rallies, which has a much worse environmental impact than someone flying in a domestic first class seat?
A first class ticket might cost an extra $200 for a flight like this, and you'll sit in that seat for four hours (factoring in boarding time). I've often written about my valuation of domestic first class, and I think it's worth about an extra $50 per hour, so the math checks out there. That also assumes you're not checking bags, which would be free in first class but not in economy.

Lastly, the reality is that I think first class can be justified purely in terms of the ability to be productive. Most people can't reasonably work in a tight economy seat. You can't even open your laptop screen in many cases if the person in front of you reclines. Paying a premium of $50 per hour to sit in a seat where you can have the space to work is in many cases just being smart.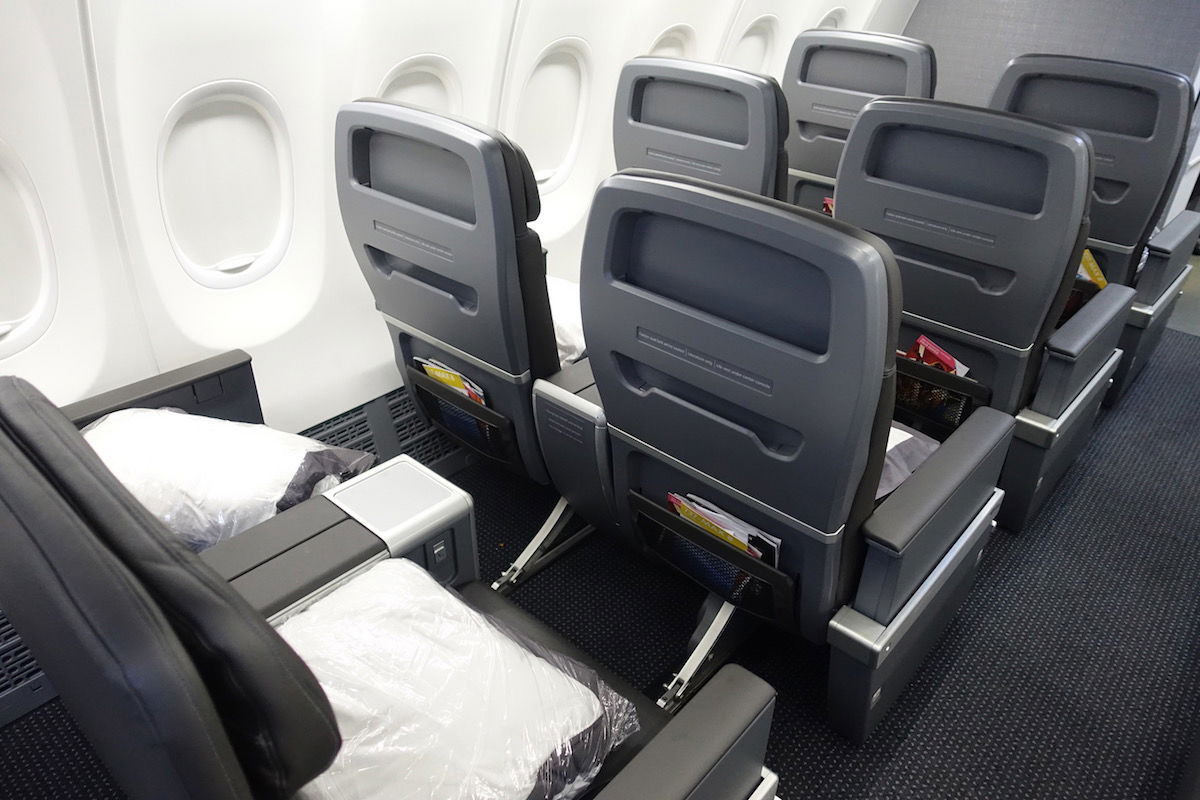 Like I said, I get some people might not think the optics are great. But to outright criticize someone for being in a seat with a bit more room seems a bit much. American Airlines first class is hardly that different than Sprit Airlines' "Big Front Seat."
I've sat next to Grace Mugabe in Singapore Airlines first class as she was traveling with her entourage shoveling down caviar and champagne while people in her country are starving. That's a major problem, and disgusts me. But AOC "enjoying" a turkey sandwich on a domestic first class flight is hardly worth the same level of ire, in my opinion. She's not living a lavish lifestyle because she flew American first class, I can tell you that.
Bottom line
A big deal is being made of New York Congresswoman Alexandria Ocasio-Cortez flying American Airlines first class on a domestic flight.
There's simply nothing luxurious about flying first class within the United States, but rather it's just about having a bit more space, which in many cases is the difference between being able to stay productive and not. Furthermore, we don't know how this ticket was even paid for — someone else could have paid for the ticket, or she could have received a complimentary upgrade.
What's your take on the "luxury" of domestic first class? Everyone is welcome to sound off regardless of their political beliefs, but please be respectful…