American Express is rolling out a valuable feature for card applications, which I think will put many at ease when applying for cards. While this has been trialed for quite some time now, it's official as of today.
Know if you're approved for Amex card without hard pull
American Express is piloting a new "Apply With Confidence" feature, whereby you'll know if you're approved for a card with no impact on your credit score. That said, your credit score may be impacted if you are approved and choose to accept the Card.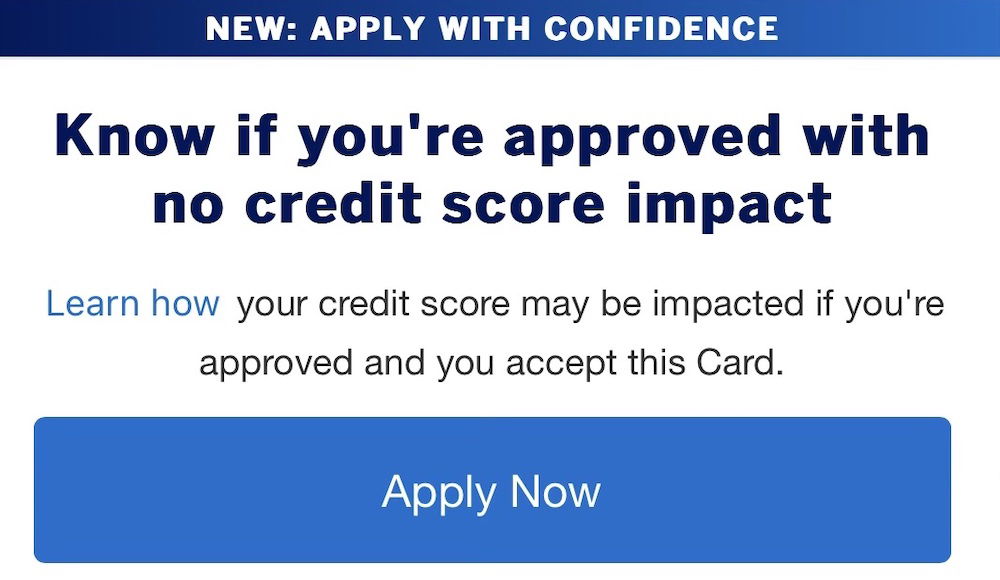 As it's described, this is intended to create more transparency. Here's how the process works:
You'll first submit your card application, including sharing your personal details, and agreeing to the terms & conditions of the application
After submitting your application, you'll get a decision with certainty, without a hard pull on your credit (rather there's a soft pull)
After you're approved for your application, there may be a hard pull that could have an impact on your credit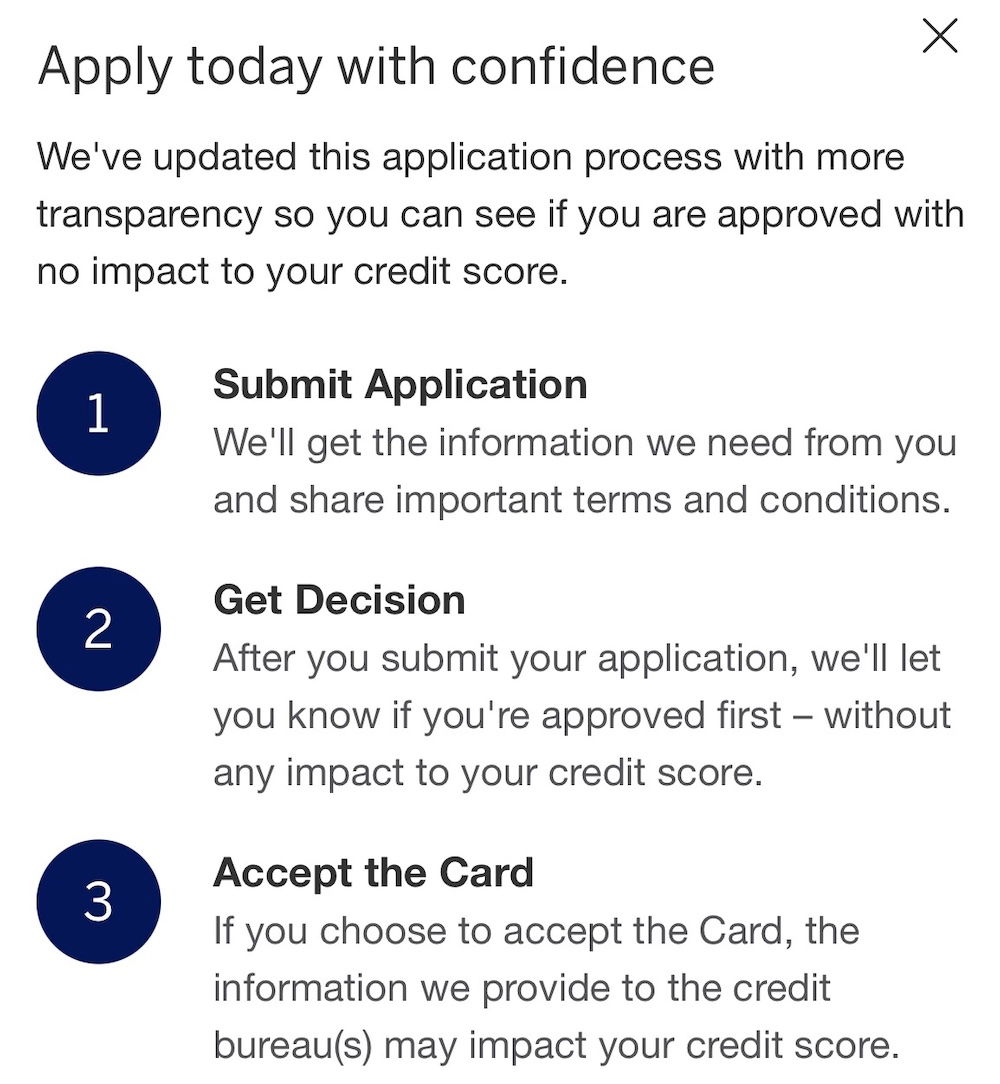 The new application experience is currently available for individuals applying for a U.S. Personal Card via OMAAT, at AmericanExpress.com/us/credit-cards, or by calling American Express and is not available if you apply for a Card after you log into an existing Card Member Account.
Here's how Amex's EVP of U.S. Consumer Marketing, Sara Milsten, describes this feature:
"We know that consumers value transparency and certainty. With our new application experience, prospective Card Members can apply for a specific Card — and know if they are approved — without having to worry about whether their application will change their credit score until they accept the Card. We hope this new, more transparent application experience encourages anyone with an interest in American Express membership to apply."
This is a smart and helpful initiative
The "Apply With Confidence" concept is a great idea that will put a lot of people at ease when applying for an American Express card. Interestingly this has been a consistent feature on the Apple Card since launch, as you've been able to know whether you'll be approved without a hard pull.
In general, I tend to think applying for Amex cards is probably the best process you'll find with any issuer:
I appreciate Amex's application pop-up feature, that tells you if you're not eligible for the bonus on a card based on Amex's rules, including the lifetime rule
Anecdotally I find Amex cards easiest to be approved for, whether a personal or business card, assuming you follow the standard application restrictions
If you're an existing cardmember, I find that Amex often doesn't even do a hard pull when you're applying for a card, since the issuer often makes decisions based on existing info on file
While I'd say this is a great development, personally I've never considered a hard pull from a credit card application (whether I get approved or denied) to be a huge deal. I know some people are worried that applying for a card will hurt their credit score — while you may be dinged a few points, that shouldn't be a big issue in the scheme of how credit scores are calculated, at least assuming you have a great score. Furthermore, getting approved for cards can greatly help your credit score in the long run.
For those wondering why Amex even bothers doing a hard pull after approving people, it's because it's a regulatory requirement to do so when someone opens a new credit card.
Bottom line
Amex has officially rolled out an "Apply With Confidence" feature, whereby you'll get a decision on your card approval before there's a hard pull to your credit. This is a cool feature that will make many people more comfortable with applying for new cards. Between this and Amex's pop-up feature, plus Amex's generally easy card approval, Amex is my favorite issuer when it comes to the application process.
What do you make of this new Amex application feature?