American Airlines is greatly expanding the free Wi-Fi that T-Mobile customers have access to, which is pretty exciting. I first wrote about this last week, but American has now officially announced this, with an exact timeline for when it will be fully rolled out.
Free T-Mobile Wi-Fi coming to American's Viasat planes
Historically American has offered free Wi-Fi to T-Mobile customers on Gogo (now Intelsat) equipped aircraft. The catch is that over the past several years, American has aggressively been retrofitting planes with Viasat Wi-Fi, in order to be able to offer fast and reliable internet. As a result, the number of aircraft offering free Wi-Fi for T-Mobile customers has greatly decreased.
There's an exciting update on that front. American is in the process of rolling out free Wi-Fi for T-Mobile customers on Viasat aircraft, meaning that all narrow body aircraft will shortly offer this. Most regional jets already have Intelsat Wi-Fi, meaning they already offer Wi-Fi for T-Mobile customers.
This expanded T-Mobile Wi-Fi should be rolled out on all Viasat planes by July. Unfortunately don't expect any free Wi-Fi on American's wide body aircraft, which feature Panasonic Wi-Fi, even if you're flying a 777 or 787 domestically.
T-Mobile has long been a sponsor of inflight Wi-Fi through its "Coverage Beyond" program. With this, the company offers free Wi-Fi on select flights with Alaska, American, and United (T-Mobile also sponsors free Wi-Fi on Delta, but that's available to all SkyMiles members).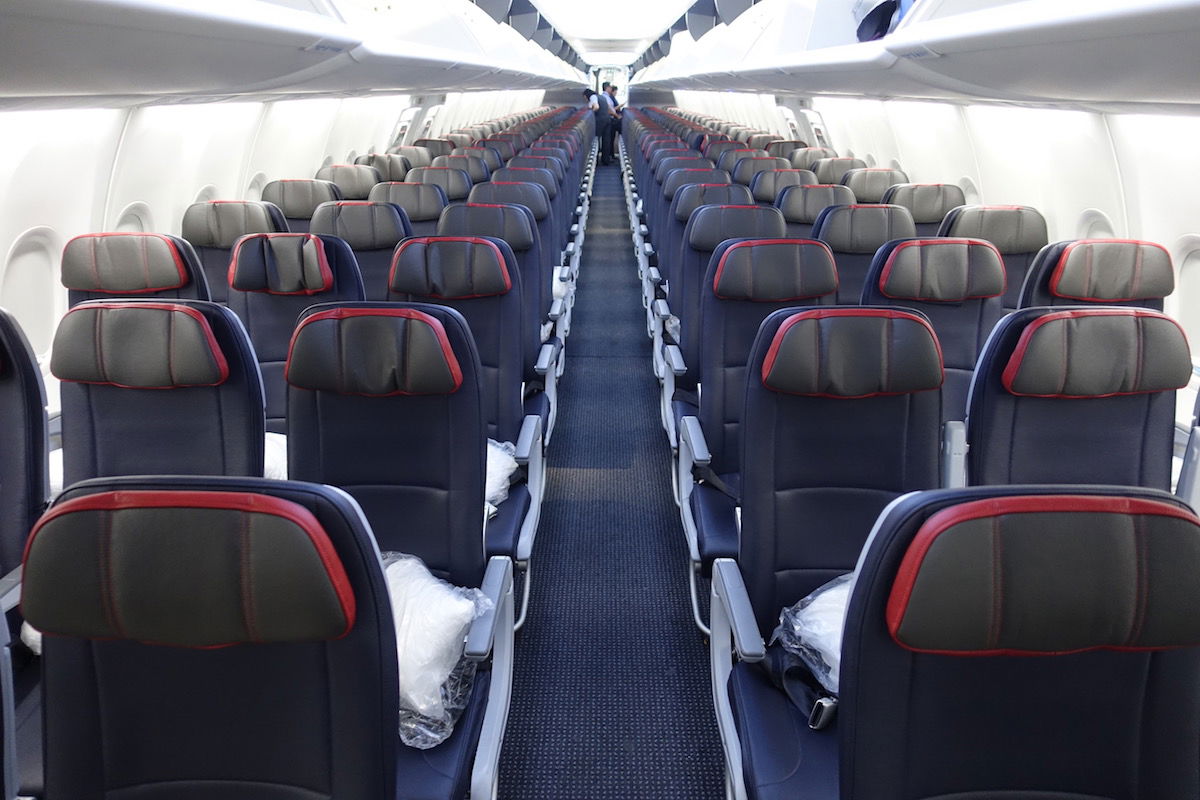 How the free T-Mobile Wi-Fi on American works
If you're a T-Mobile customer, you can take advantage of the free Wi-Fi by logging onto the Wi-Fi portal at aainflight.com. Once there, you should see the option to connect via T-Mobile for free (assuming this has been activated on the aircraft you're flying on).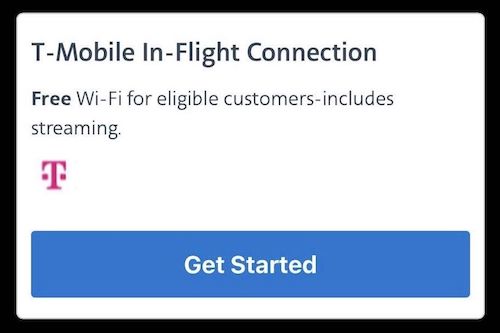 You'll just have to enter your phone number (the phone number of an eligible T-Mobile customer), and then you'll be able to connect.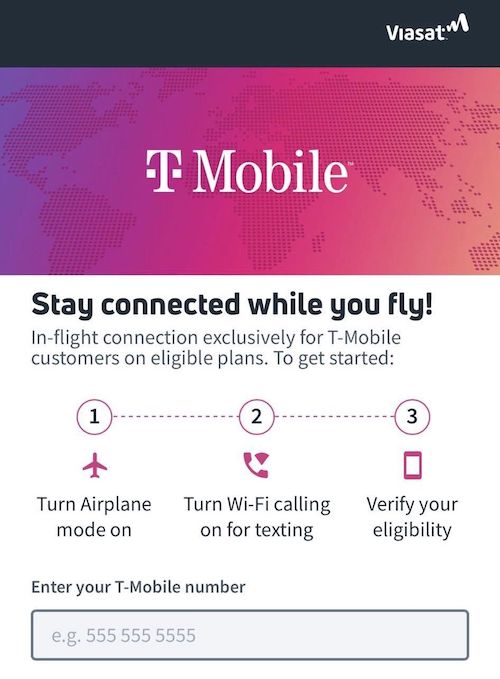 Note that the amount of free Wi-Fi you receive depends on your plan:
Magenta MAX customers receive unlimited free Wi-Fi
Magenta customers can choose four flights a year where they get unlimited free Wi-Fi, and receive one hour of free Wi-Fi on all other flights
It's important to clarify that the free Wi-Fi will only work on your mobile device, and not on a laptop. So unfortunately those of us who want to use our laptops will still need to buy a Wi-Fi flight pass or monthly membership (unless there's some sort of a tethering or hotspot trick I'm missing).
Bottom line
T-Mobile customers will have access to a lot more free Wi-Fi on American Airlines. Free Wi-Fi will be available on all narrow body aircraft by July, including those that are equipped with Viasat Wi-Fi. This is in the process of being rolled out, so start looking for it, but don't be surprised if a Viasat plane doesn't have it quite yet. This is an exciting development that a lot of T-Mobile customers will no doubt appreciate.
What do you make of T-Mobile free Wi-Fi expanding to more American flights?