While we'll see if anything ends up coming of this, it's cool to see that American is testing out service improvements in business class.
American launching new business class in 2024
As of 2024, American will be rolling out two new business class products.
For one, American will introduce its new Flagship Business Suite, which will be an improved seat with doors. This will initially be installed on newly delivered Boeing 787-9s, but the plan is that Boeing 777-300ERs (and possibly other aircraft) will be reconfigured with these seats as well.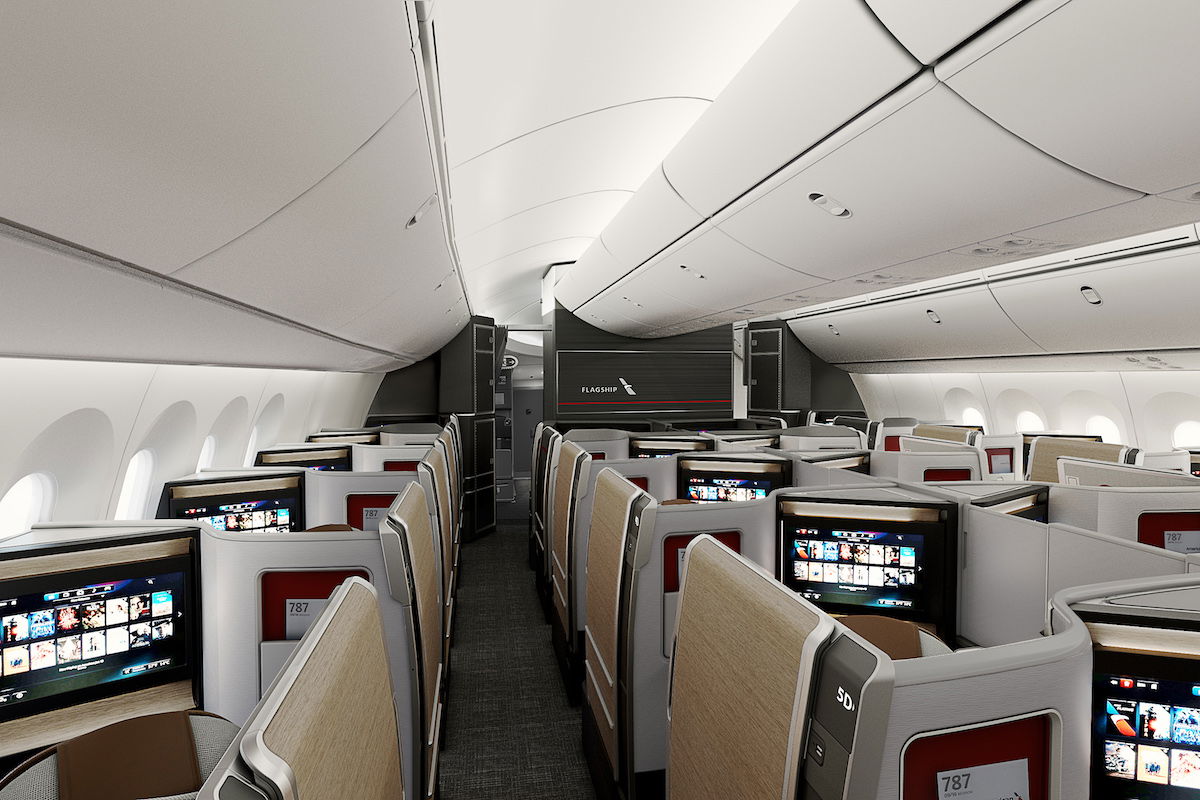 On top of that, American will start taking delivery of Airbus A321XLRs, which will be the carrier's new premium narrow body aircraft. Not only will these planes operate transatlantic routes, but they'll also operate premium transcontinental flights. As you'd expect, a narrow body plane can't have the same seats as a wide body, though the airline will be introducing a different business class product with doors.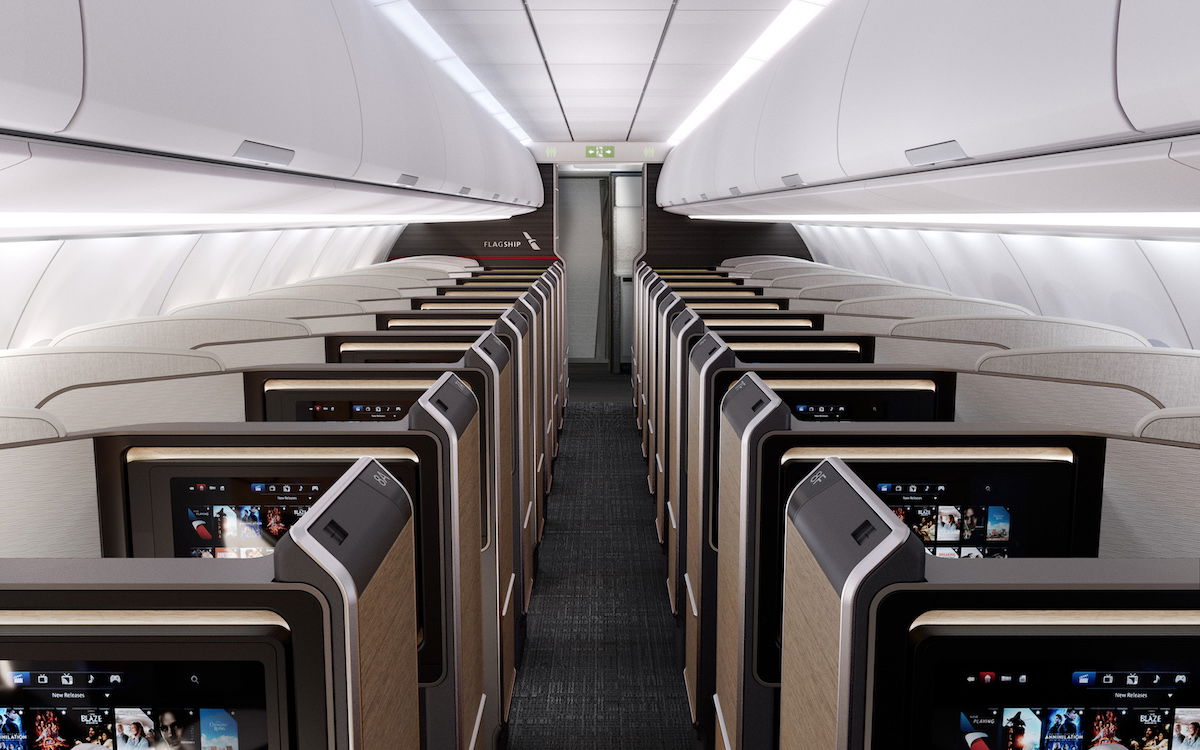 Coinciding with the launch of these products, American will also be eliminating its "premium" international first class, which is currently available on Boeing 777-300ERs and Airbus A321Ts.
It's clear that American will try to become a bit more premium on international routes. For example, both the newly delivered 787-9s and A321XLRs will be in a premium heavy configuration, with lots of business class seats.
If you want to attract premium customers, seats are only one part of the equation, though…
American testing enhanced business class meals
As flagged by @xJonNYC, American plans to make 2023 "the year of test flights," in order to look into ways to improve business class service for new aircraft arriving in 2024. So this year lots of tests will be performed, and then based on feedback from customers and crews, these might become part of the permanent service flow.
For the month of February, American is running a test on flights from Dallas to Europe and South America. With this test:
The initial drink service will be accompanied by both nuts and olives, similar to what's currently offered in first class, rather than just nuts
A new warm dessert option will replace the cold dessert option
These are obviously minor things for the time being, though it's still nice to see that American is looking at ways of improving its business class, and incorporating some first class service elements in business class. If you are on one of these test flights and enjoy the changes, then by all means fill out a post-flight survey or send an email expressing that you enjoyed the changes (assuming you did).
These changes are implemented based on feedback, and feedback really comes at the margins, since a majority of passengers don't fill out surveys. So your opinion will carry a lot more weight than you might assume. I'm curious to see what other tests American performs in business class…
Unfortunately the hardest thing to change is the service culture at the airline, which remains consistently inconsistent.
Bottom line
In 2023, American plans to run several trials for possible service improvements, ahead of the carrier's new business class launching in 2024. For the month of February, American is testing two snacks accompanying the first drink service, as well as warm desserts, similar to what you'd find in first class.
While we'll see if any of this sticks, it's at least nice that American is considering service improvements.
What do you make of American's improved service trials?