Since airlines and regulators started requiring passengers to wear masks on planes, we've seen a countless number of incidents related to mask compliance. Well, I think something that happened last night might just be one of the costliest mask incidents yet.
American flight to London returns to Miami
This incident involves American Airlines flight AA38 from Miami (MIA) to London (LHR) yesterday evening (Wednesday, January 19, 2022). The flight was operated by a Boeing 777-300ER, and had a total of 143 people onboard, including 129 passengers and 14 crew members.
The plane departed just slightly after its scheduled 7:40PM departure time. However, after takeoff a passenger allegedly refused to comply with the federal mask mandate, causing the flight to have to turn around.
Nearly 90 minutes after takeoff, the decision was made to return to Miami to offload the passenger. In the end, the plane was in the air for over 2hr40min, before landing back at its starting point.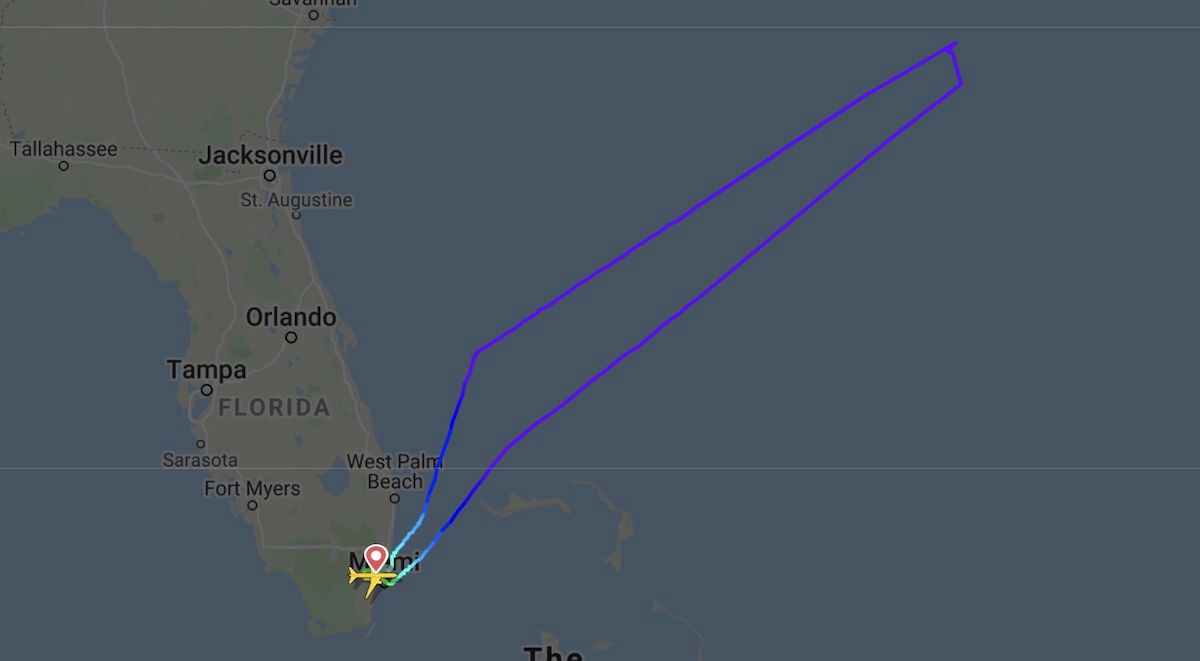 Here's how American Airlines described the incident in a statement:
"American Airlines flight 38 with service from Miami (MIA) to London (LHR) returned to MIA due to a disruptive customer refusing to comply with the federal mask requirement. The flight landed at MIA where local law enforcement met the aircraft. We thank our crew for their professionalism and apologize to our customers for the inconvenience."
American's flight status page suggests that the airline tried to reschedule the flight for 1AM, but I'm guessing the airline couldn't find a crew to operate the flight (since the initial crew timed out).

Can you imagine how much this diversion cost?
Typically airplane mask incidents happen either on the ground before departure, or police simply meet a flight upon arrival. Sometimes we see a diversion along the way to offload a passenger. But in this case a Boeing 777 operated a nearly three hour flight to nowhere due to a mask incident.
I can't even imagine how much this cost American Airlines:
Roughly three hours of fuel were burned, which is significant (hopefully no fuel had to be dumped, which is sometimes necessary if a plane is over its maximum landing weight)
American had to pay the crew, and that's not cheap (in these situations where a flight diverts and a crew times out, do we know if crews are paid for the scheduled block time, or just the hours flown?)
American had to rebook all of these passengers, and on top of that American's flight from London to Miami was canceled today, so that's a lot of passengers to rebook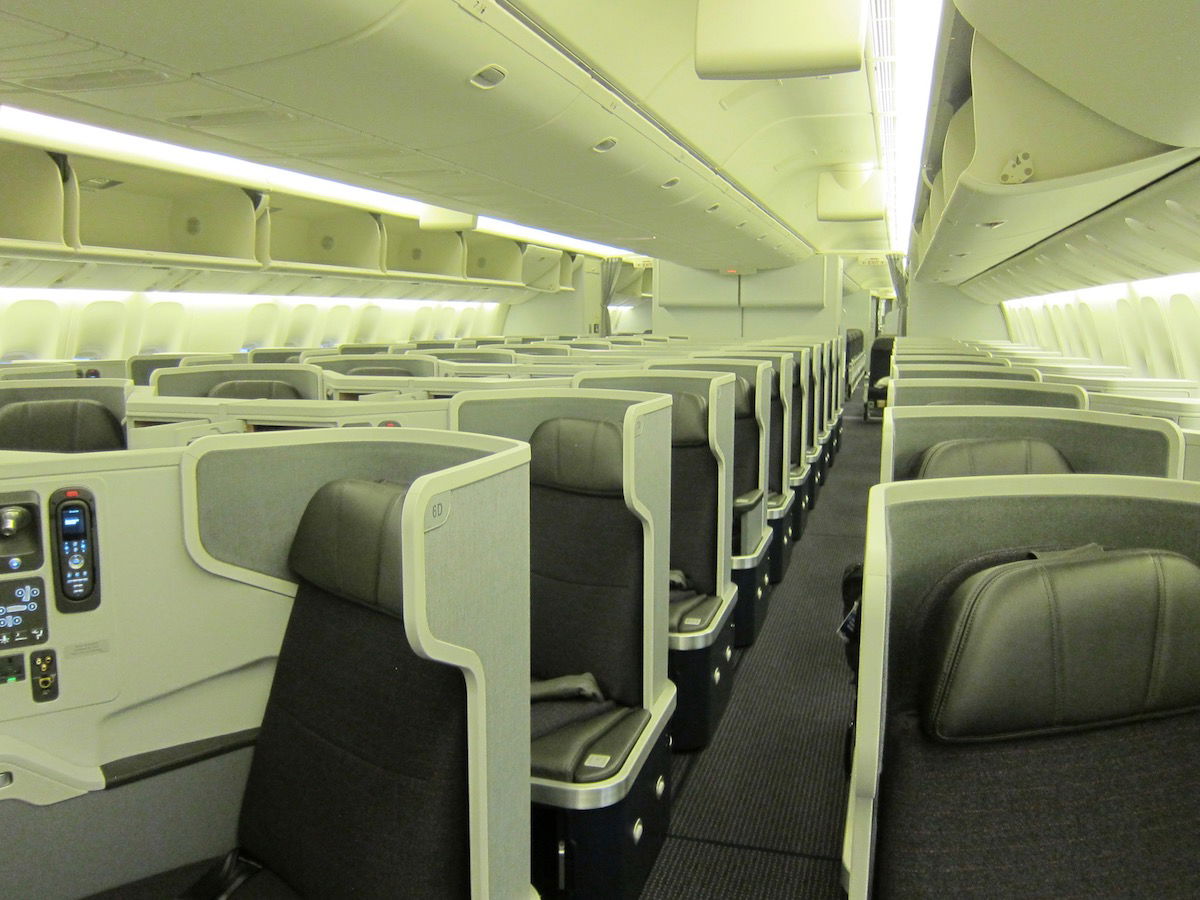 How do situations like this happen?
Often when there are mask incidents there are videos that go viral of the situation, though in this case there aren't many details about what happened. So I have two general thoughts here.
First of all, what was the passenger thinking? It's one thing if you book a cheap domestic ticket and act up, because you didn't actually invest that much (in terms of money and time) to take that flight. But traveling internationally takes a lot of effort. This passenger probably had to take a pre-travel COVID-19 test, probably had to fill out travel forms, etc.
Was the passenger being a jerk just because, or what would cause someone to act this way? "Hey, we're about to turn a 777 around and go back to Miami if you don't put your mask on" didn't change this passenger's perspective? If this situation is as it appears, I hope that this person gets charged, and has to foot the bill for the cost of this diversion.
Next, I obviously wasn't on this flight, but I can't help but wonder about the crew's deescalation skills? It's entirely possible that this passenger was just uncontrollable and the crew did everything right (maybe alcohol or other substances were involved). But there's also no denying that some people in the airline industry are better than others when it comes to getting passengers to comply with instructions, especially if the passenger has an attitude.
Was this diversion really the only solution?
Did the crew do as good of a job as possible making this passenger aware of the consequences of his/her actions?
The flight was fairly empty with just 129 passengers, so wouldn't it have been possible to simply isolate this person in a part of the cabin away from others?
This person could have been punished just as much for their actions upon arrival in the UK rather than returning to Miami
Like I said, I'm not suggesting the crew didn't do a good job, I just think it's an interesting general question. Of course the passenger should be held accountable and should be banned from flying American in the future.
But when you step back, there are lots of real life implications to airlines operating flights as scheduled. Some of the other passengers on that flight may have been traveling to visit a dying loved one, or the plane may have been carrying essential cargo that could save lives. Never mind the cost and environmental implications of operating a flight to nowhere.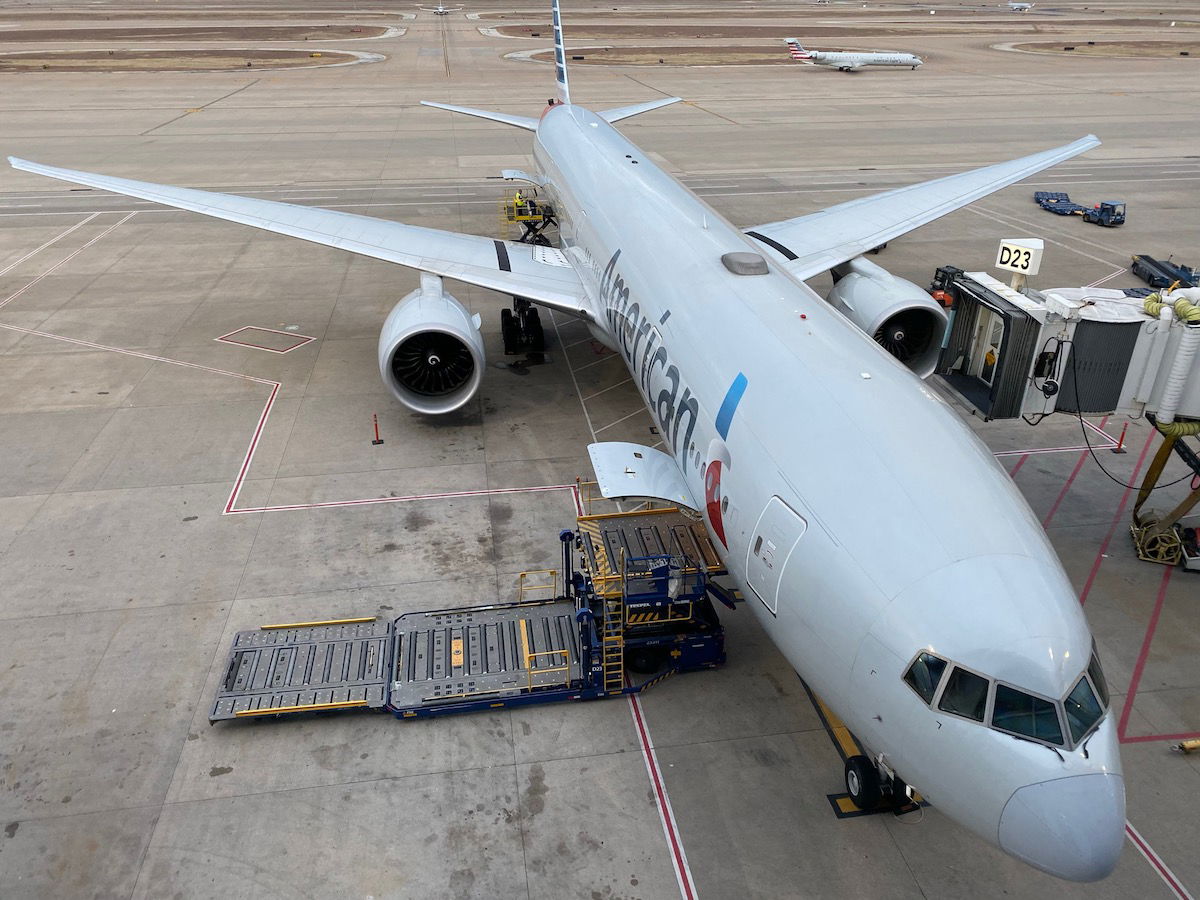 Bottom line
Last night's American Airlines flight from Miami to London returned to Miami over a mask compliance incident. In the end, the airline operated a nearly three hour flight to nowhere, before the flight was eventually canceled. I don't understand what could possess a passenger to act this way. Hopefully this person is held responsible.
Were any OMAAT readers on this flight, and can chime in on what exactly unfolded? Do you think diverting is always the right solution in cases like this, or is this an overreaction?