In July 2023, American Airlines implemented some changes to its Admirals Clubs. While the Admirals Club membership fee was increased, the airline also promised to make some improvements. These changes included better food, an expanded selection of complimentary alcohol, and even grab and go snacks.
American is progressively rolling out these changes at lounges, and I just had my first experience with the new food, and figured I'd report back. What's my take? Well, I'm moderately impressed by the changes, but perhaps that also reflects my really low expectations.
A look at the Admirals Club Miami breakfast spread
This morning I visited the American Admirals Club Miami, and noticed some changes to the food selection. To give you a sense of what the food was like, you can find the menu below.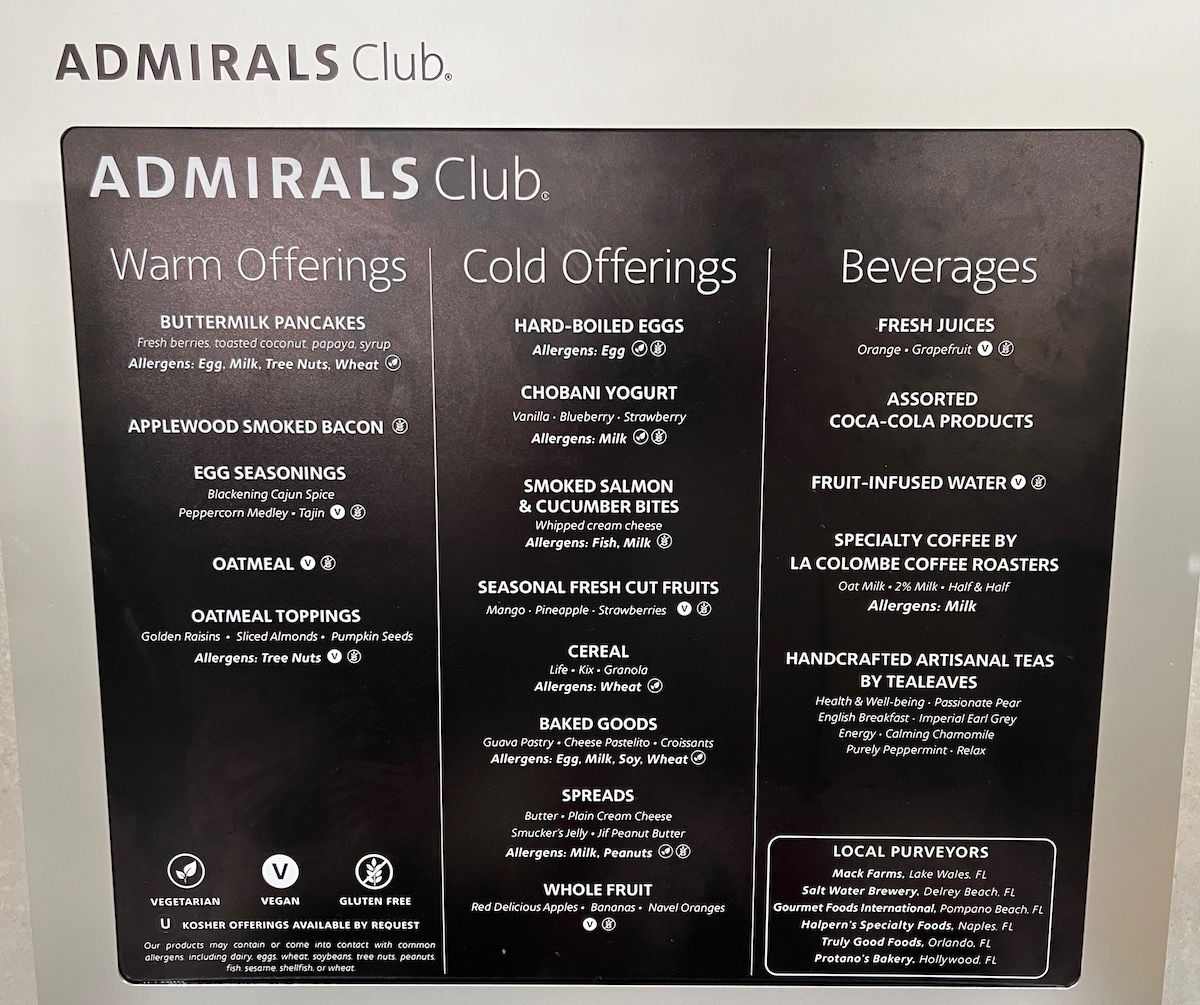 So, what did the buffet consist of?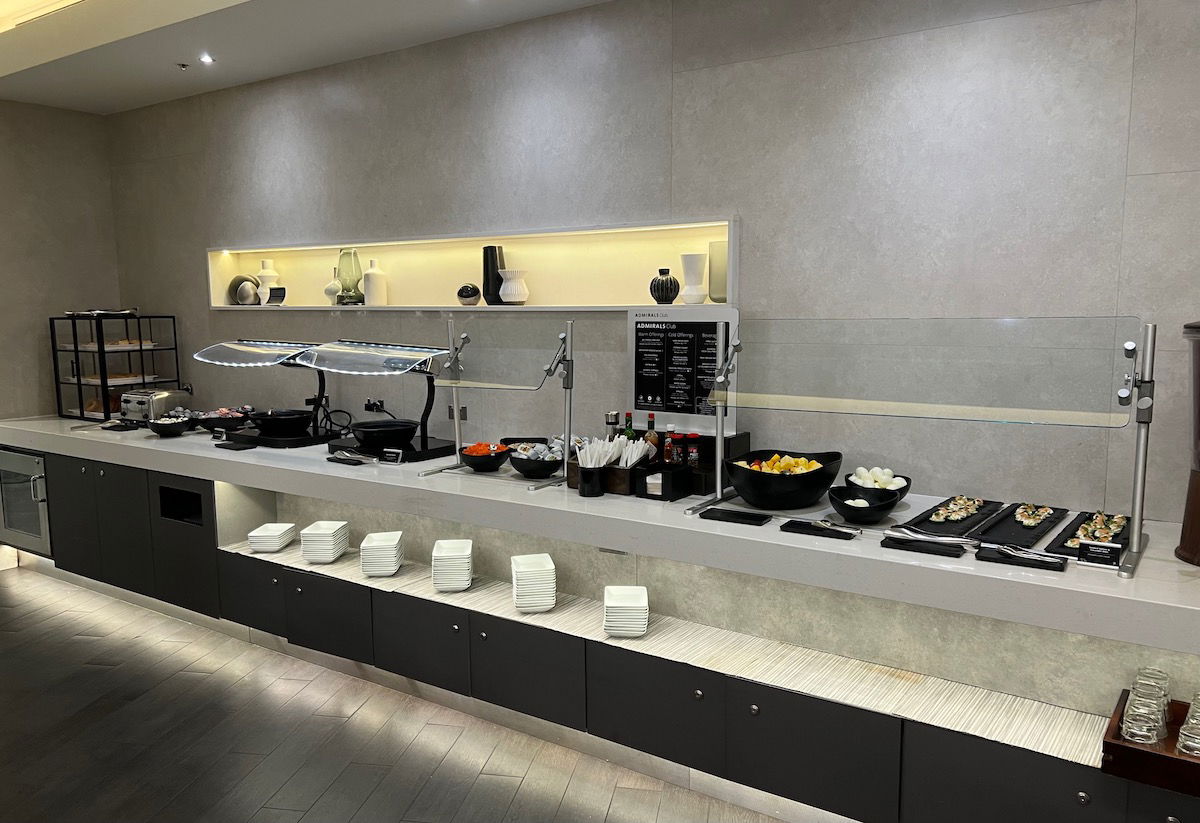 In terms of cold options, there were hardboiled eggs, sliced fruit (mango, pineapple, and strawberries), Chobani yogurt, smoked salmon and cucumber bites, pastries, bagels, croissants, cereal, whole fruit, and spreads.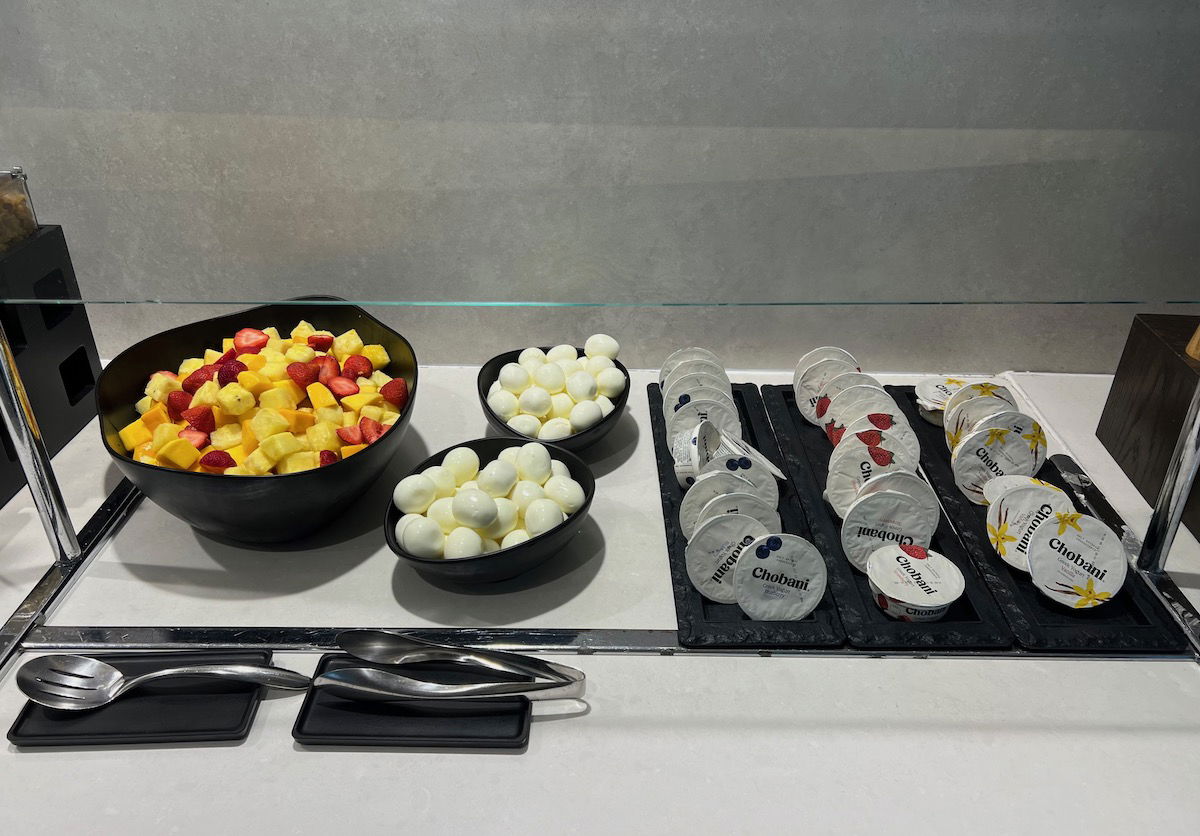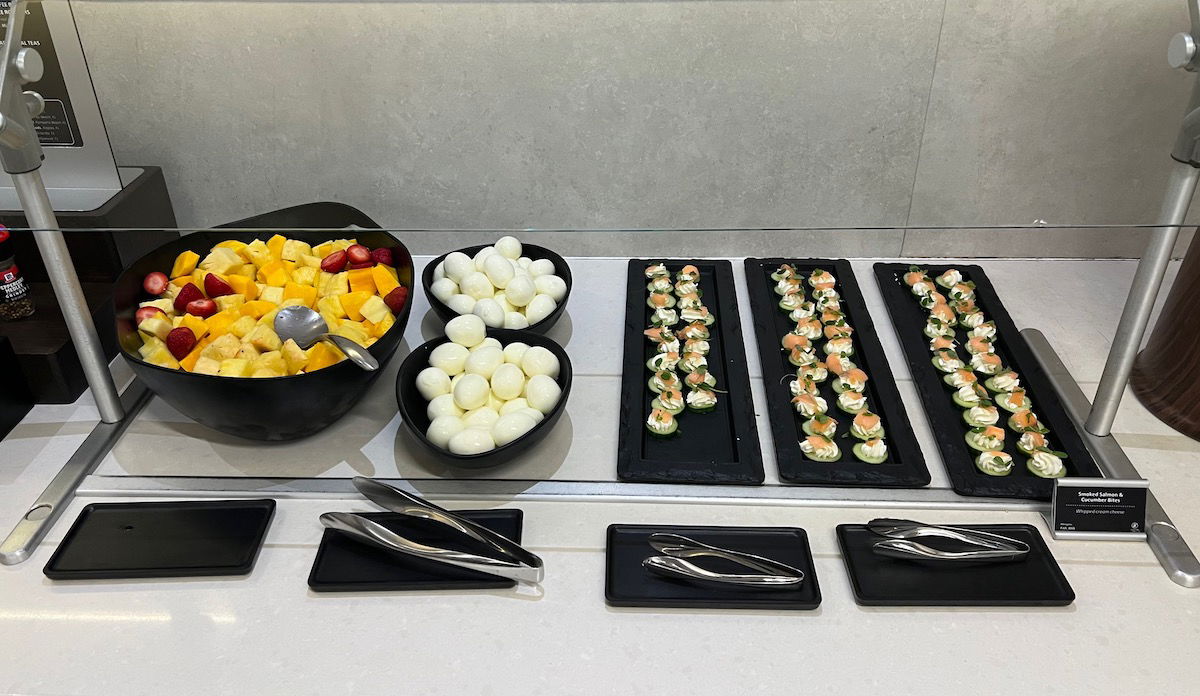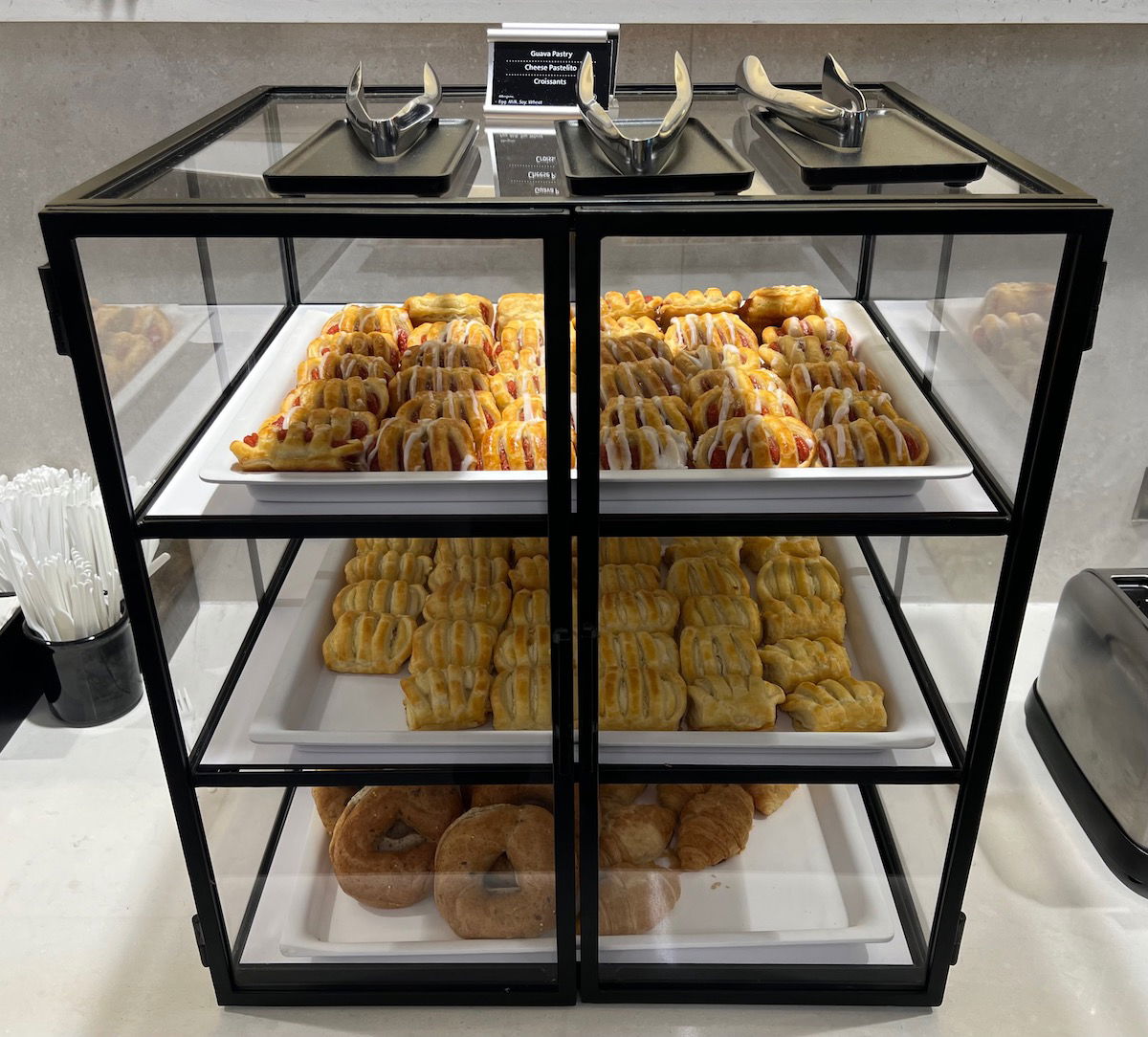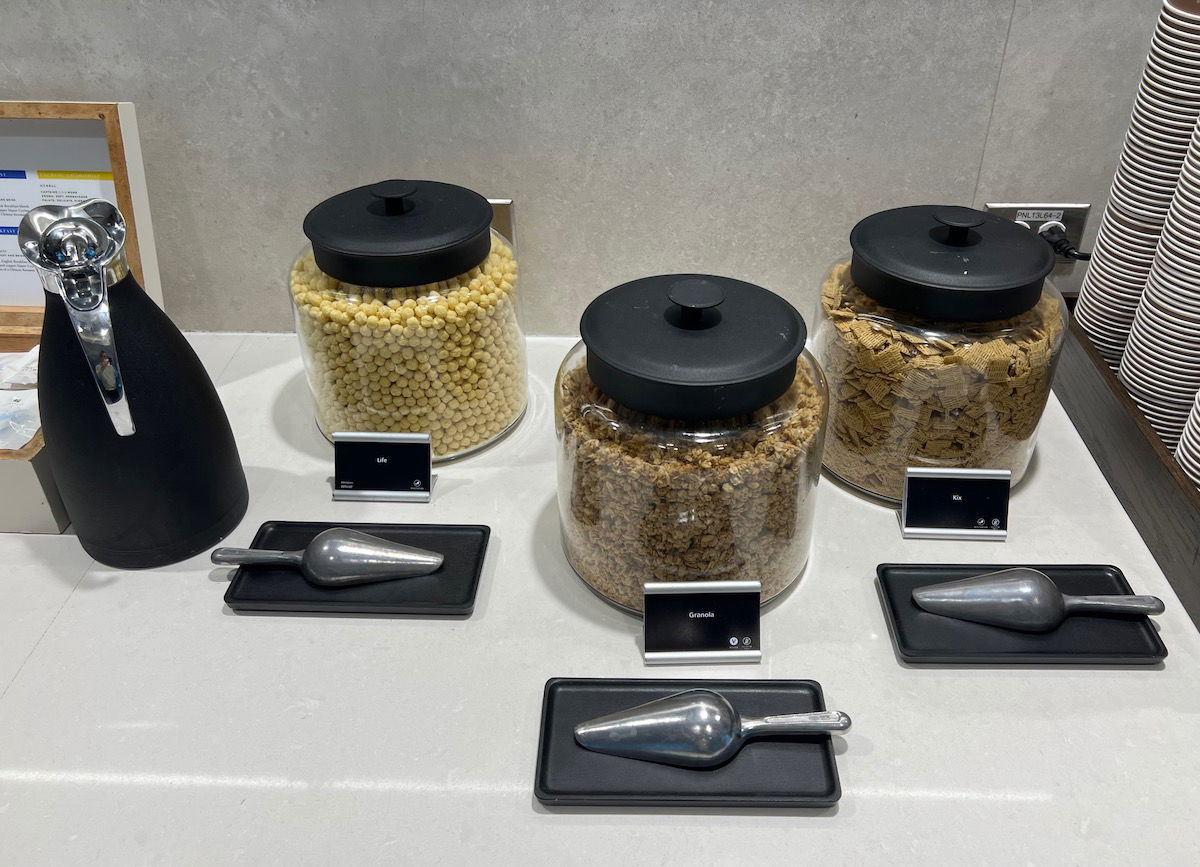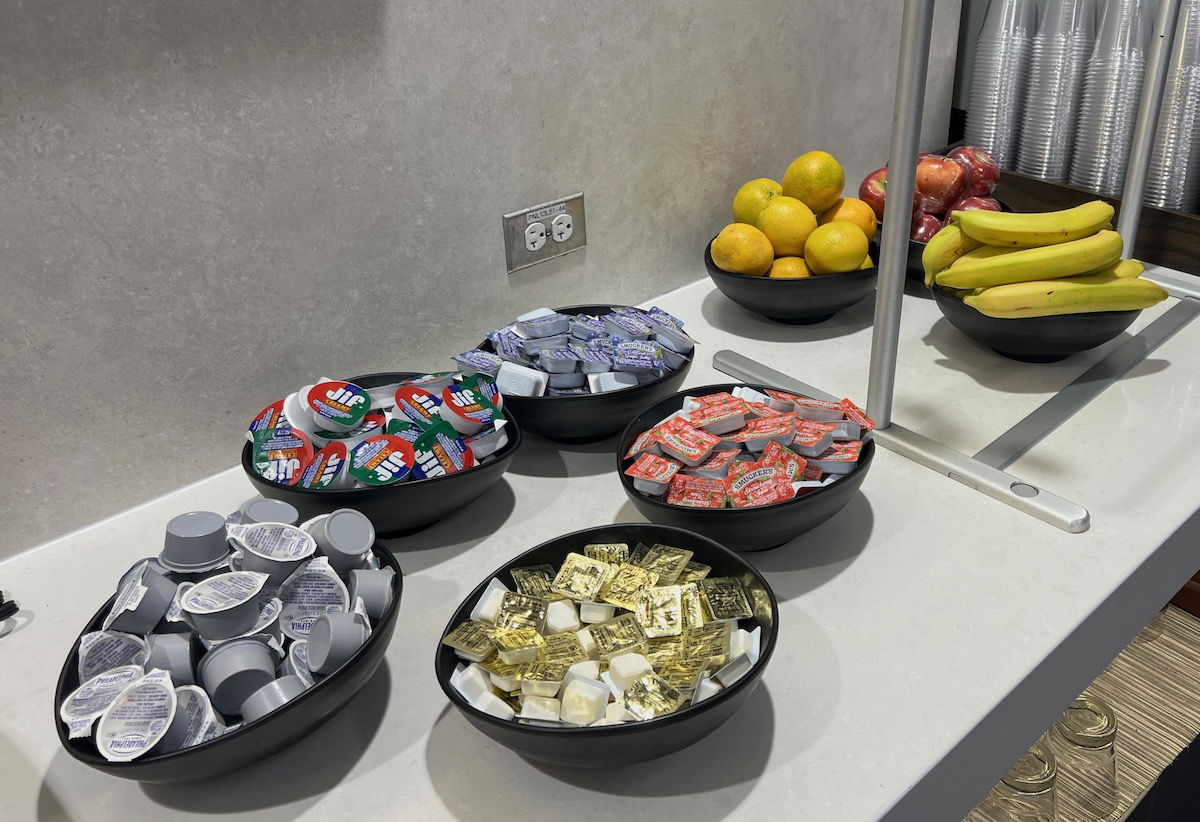 In terms of hot options, there were buttermilk pancakes, applewood smoked bacon, and oatmeal, along with accompaniments.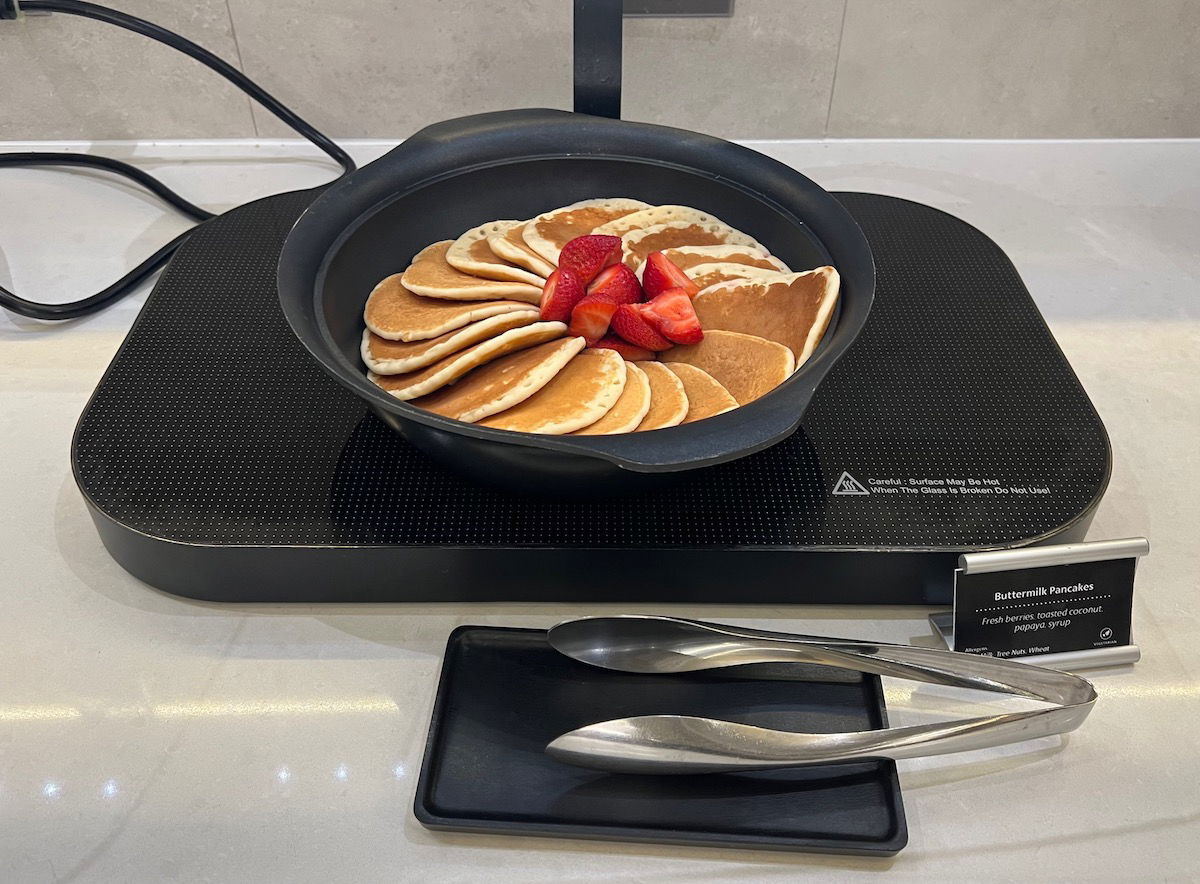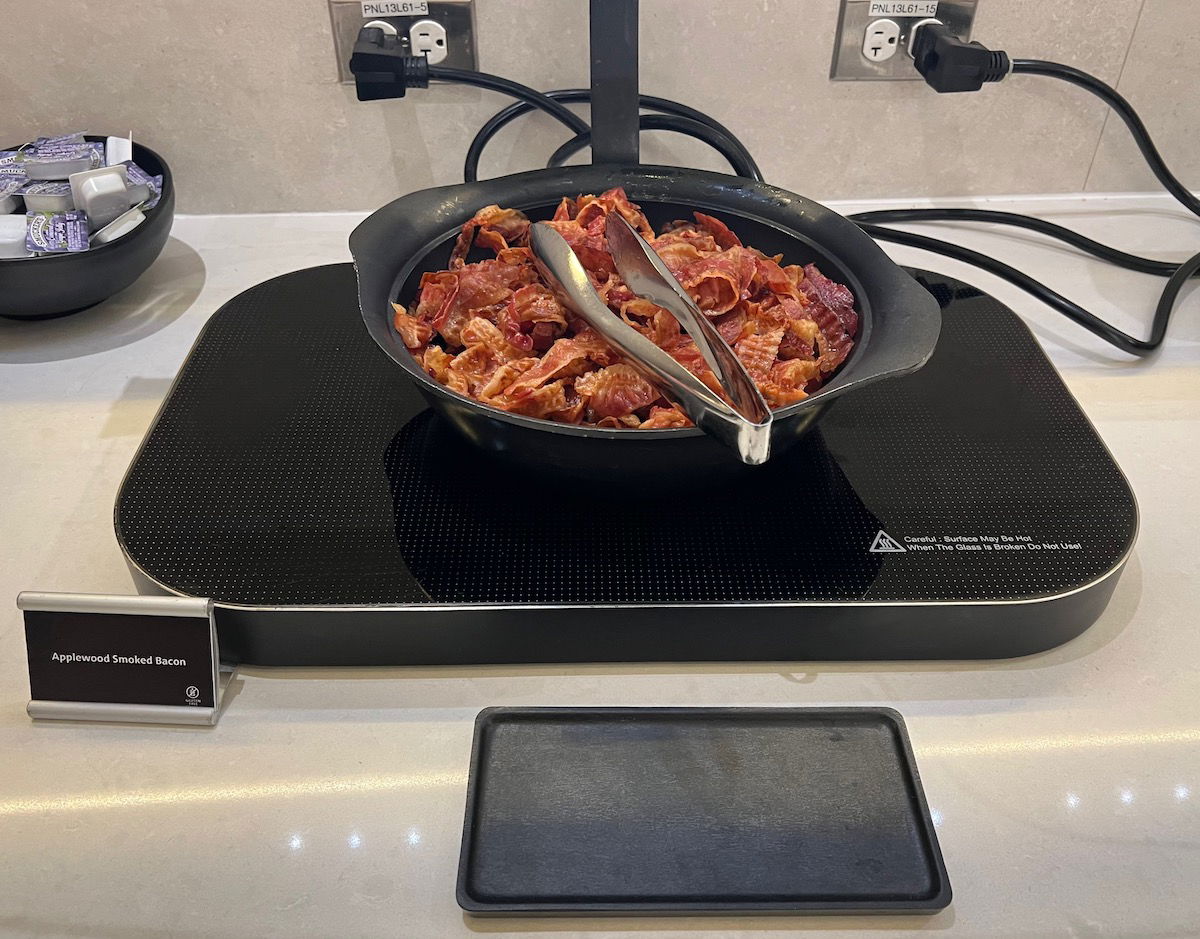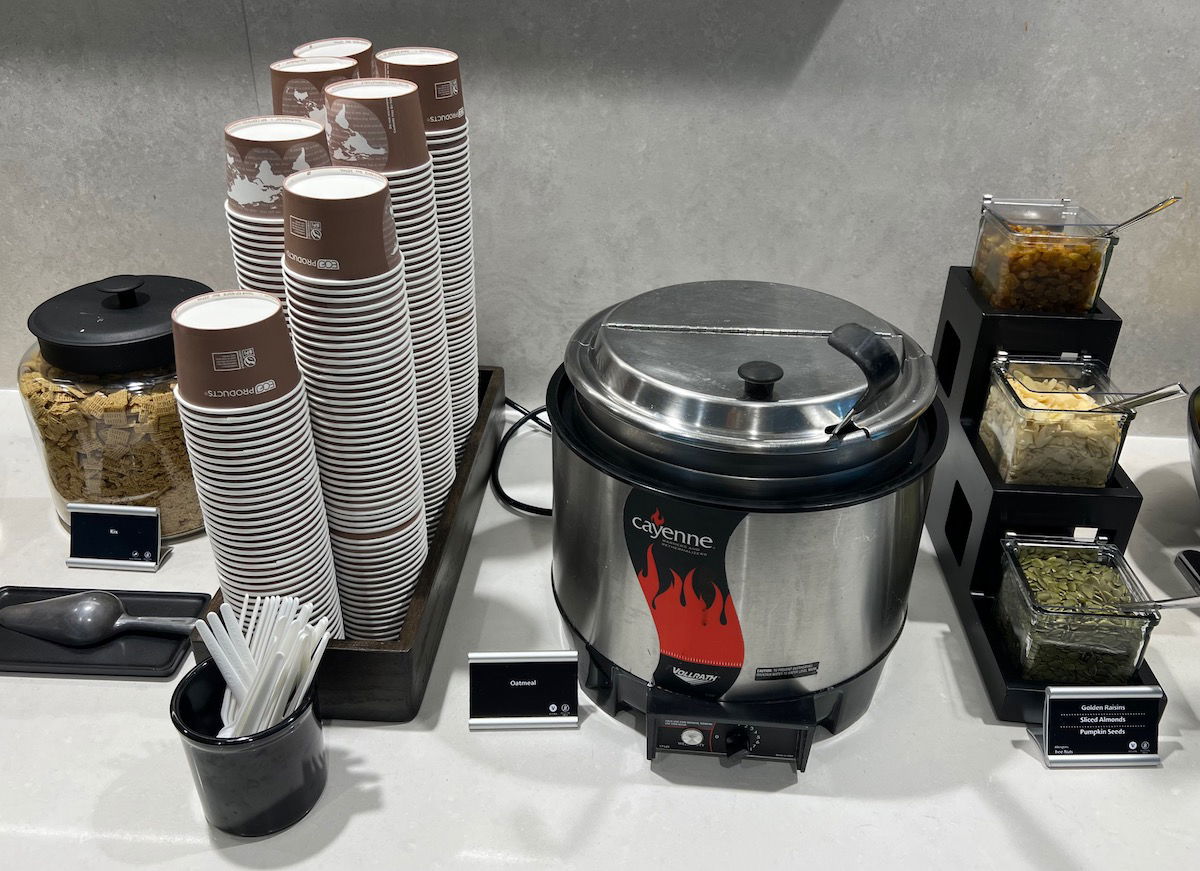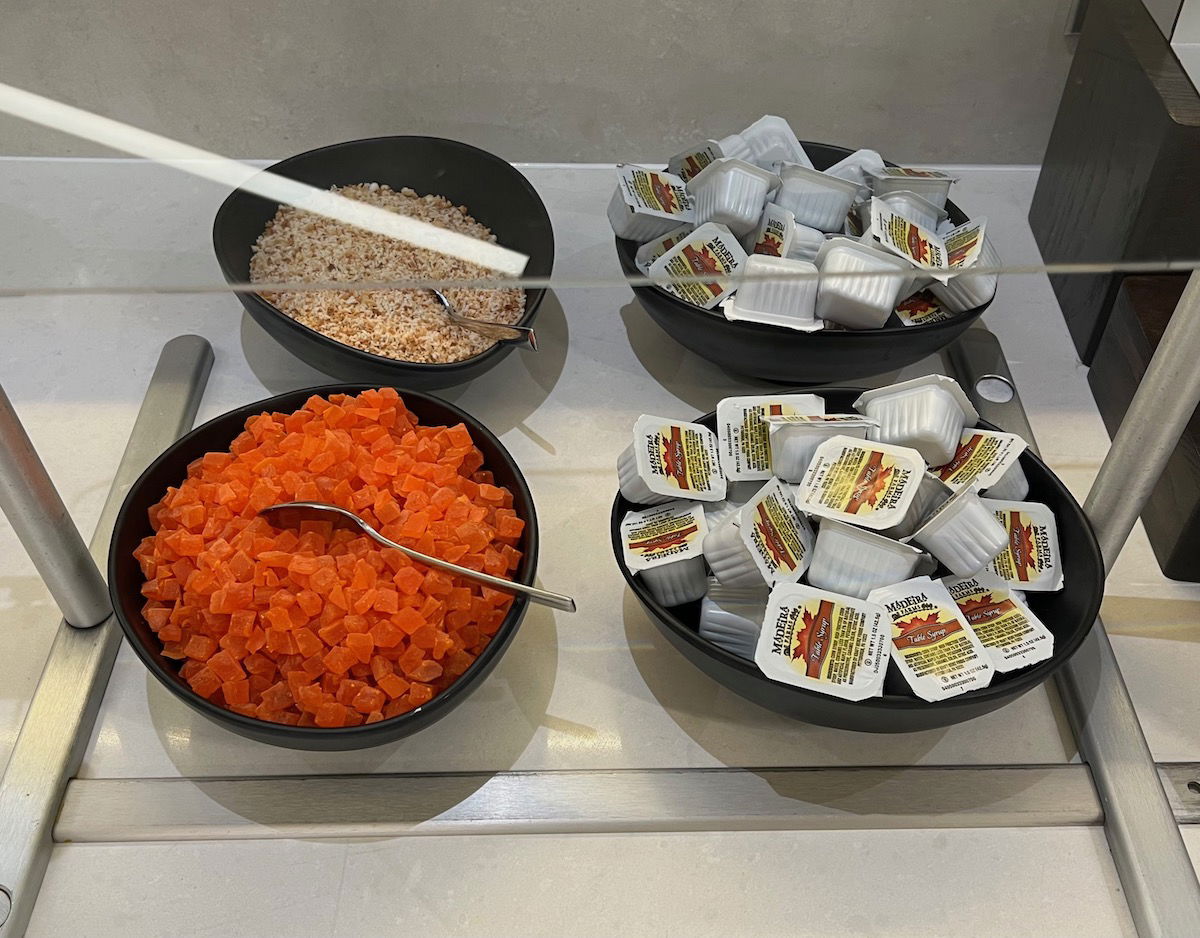 My take on the new Admirals Club food selection
Admittedly I only visited the Admirals Club when the breakfast spread was out, and that's usually the least exciting meal of the day. Nonetheless, I was generally impressed by the presentation and effort that went into the selection.
For example, while the cucumber and salmon bites aren't particularly filling, they take some effort to put together. Similarly, the pancakes were at least nicely presented, and the pastries looked a bit better than the old muffins American used to have.
Personally I wish both of the featured hot options (pancakes and bacon) weren't so unhealthy. Hopefully American rotates that over time, and can feature some healthier egg dishes, or something.
I definitely think the new selection is a bit more premium than before. Is it life changing? Absolutely not. Is it as good as you'll find in Delta Sky Clubs? Also not… but then again, Admirals Clubs don't have quite the same crowding issues as Sky Clubs.
Lastly, I know Admirals Clubs are supposed to get new grab and go snacks, but those haven't been rolled out yet. I'm curious to see what those are like. I don't think it'll be anything like at the Capital One Lounge DFW, though hopefully it'll be something.
Bottom line
American Airlines is rolling out new catering in its Admirals Clubs, with a change that coincides with a higher membership fee. American promised more premium catering. I'd say the airline has made some positive improvements, though manage your expectations. The improvements are minimal — you'll notice them, but they probably won't change your overall impression of Admirals Clubs.
If you've experienced the new Admirals Club catering, what was your impression?