Alaska Airlines has just unveiled an epic new special livery, which has a pretty cool backstory as well.
Alaska Airlines' salmon livery Boeing 737
For years, Alaska Airlines had a Boeing 737 in a special salmon livery, which many of us referred to as the "Salmon Thirty Salmon" (get it?). Recently we learned that this plane would be repainted, which I was kind of bummed about, since I figured it would mark the end of this unique livery.
I was even lucky enough to see this plane taking off just ahead of us a few months back on an Alaska Airlines flight from Seattle to Miami.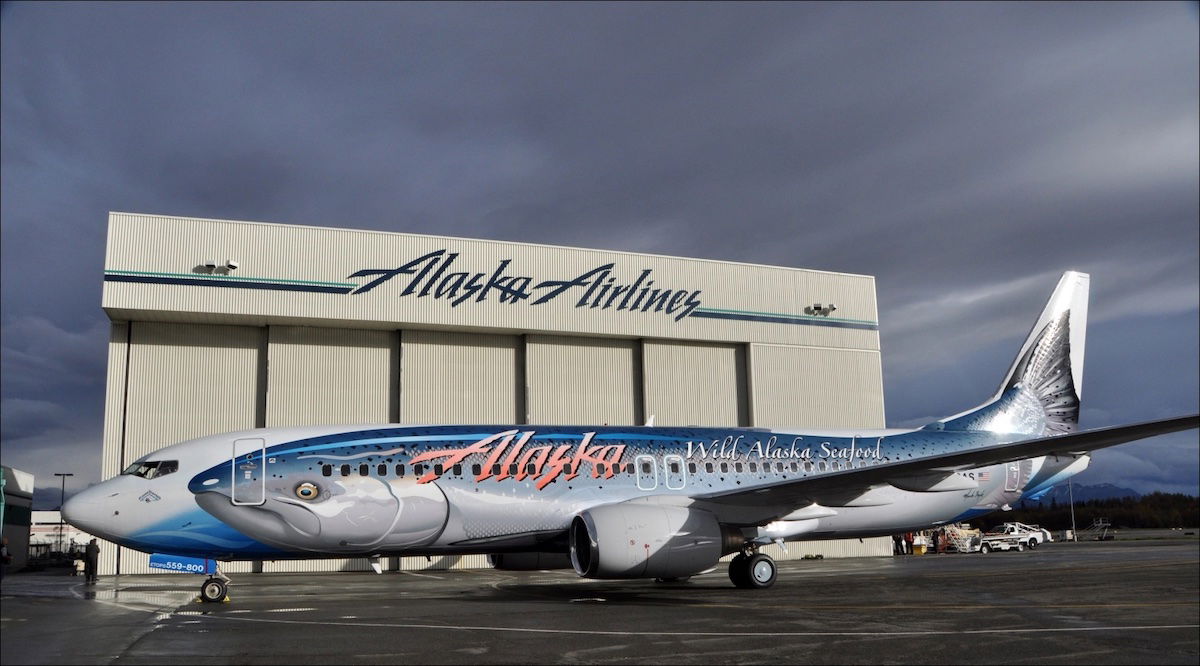 Well, the airline did indeed repaint this plane, but it's not the end of the salmon theme. Rather, the same Boeing 737 has now been repainted with a new salmon-themed livery, which is so much cooler, and also so much more meaningful.
Specifically, you'll find this livery on the 16-year-old Boeing 737-800 with the registration code N559AS (you can track the plane here). For those wondering how long this project took, the plane was in Amarillo (AMA) from April 26 through May 9, so the repainting happened during that period.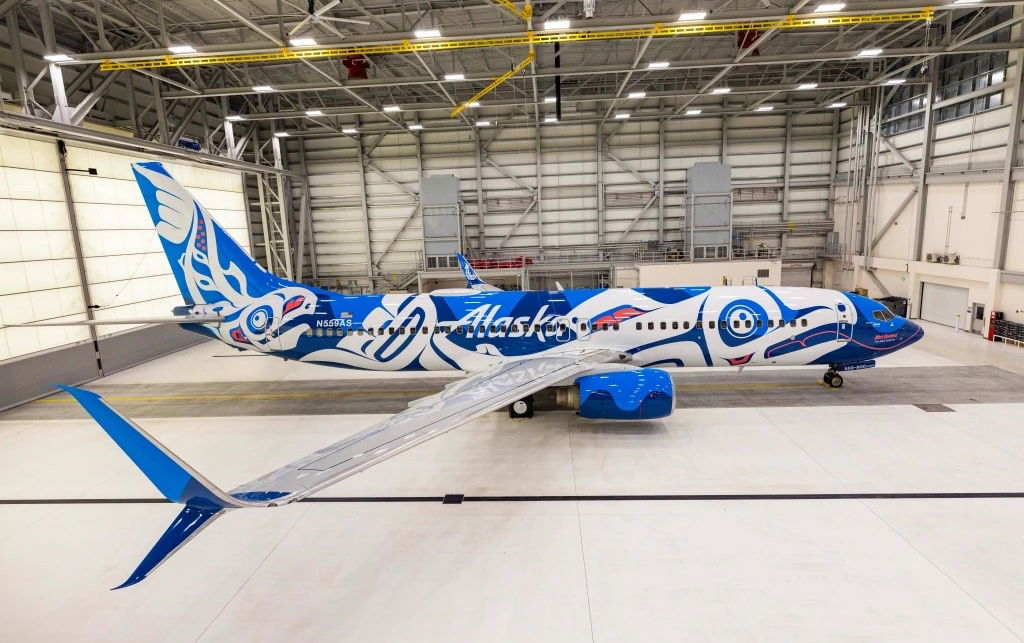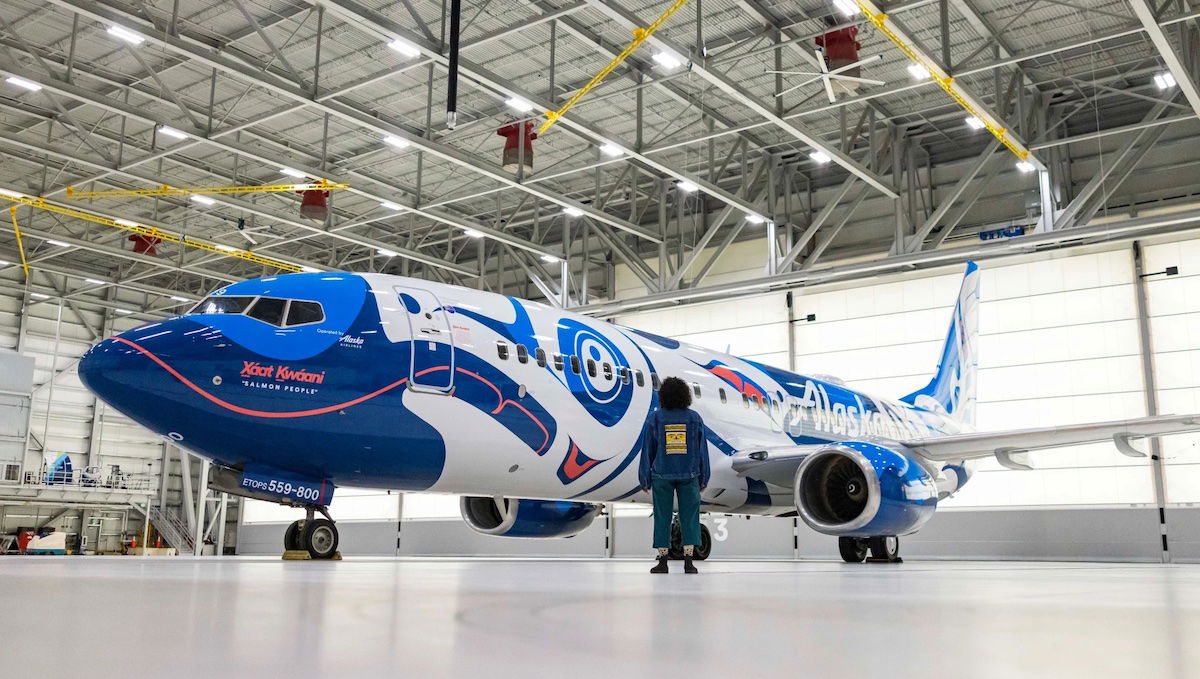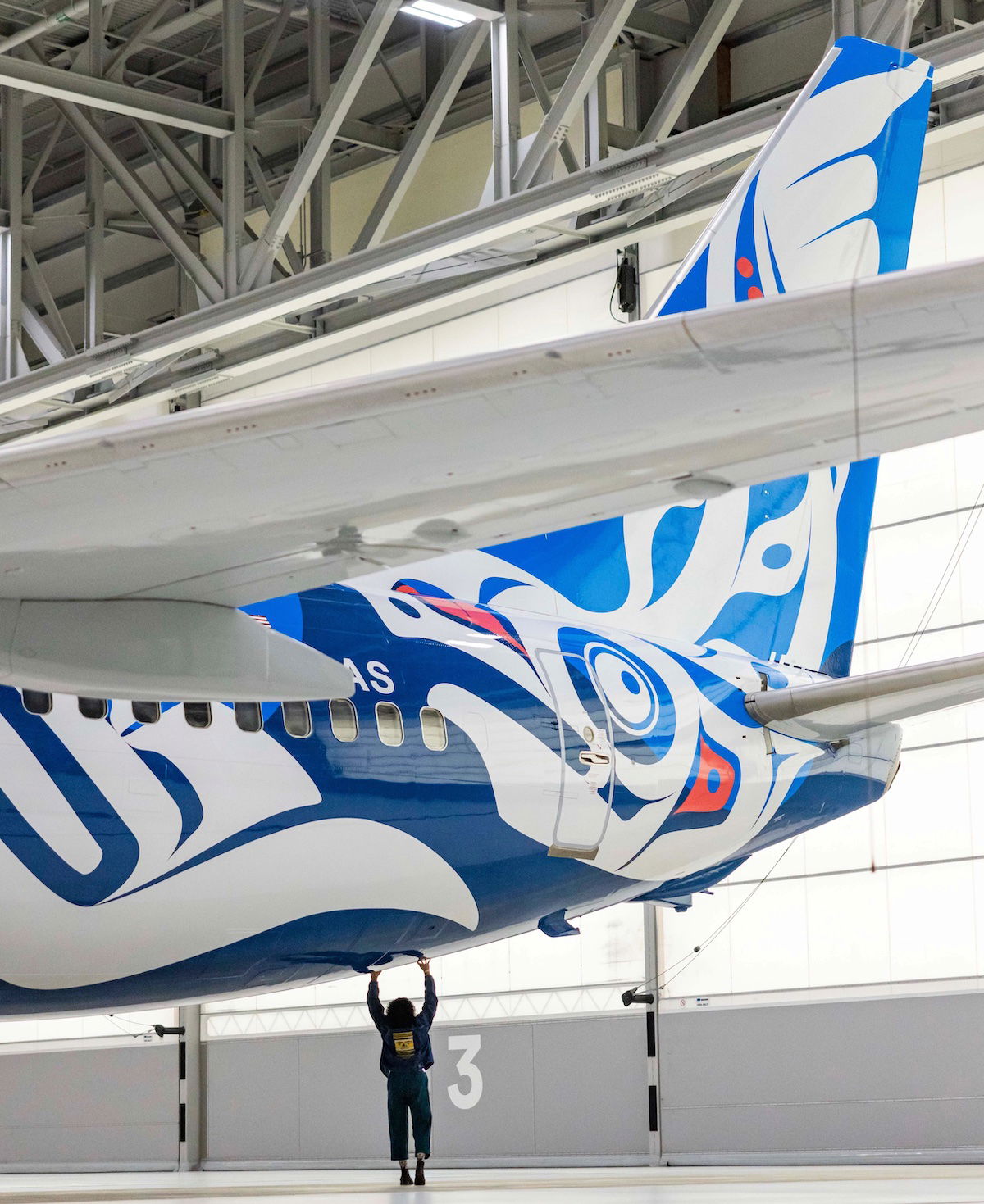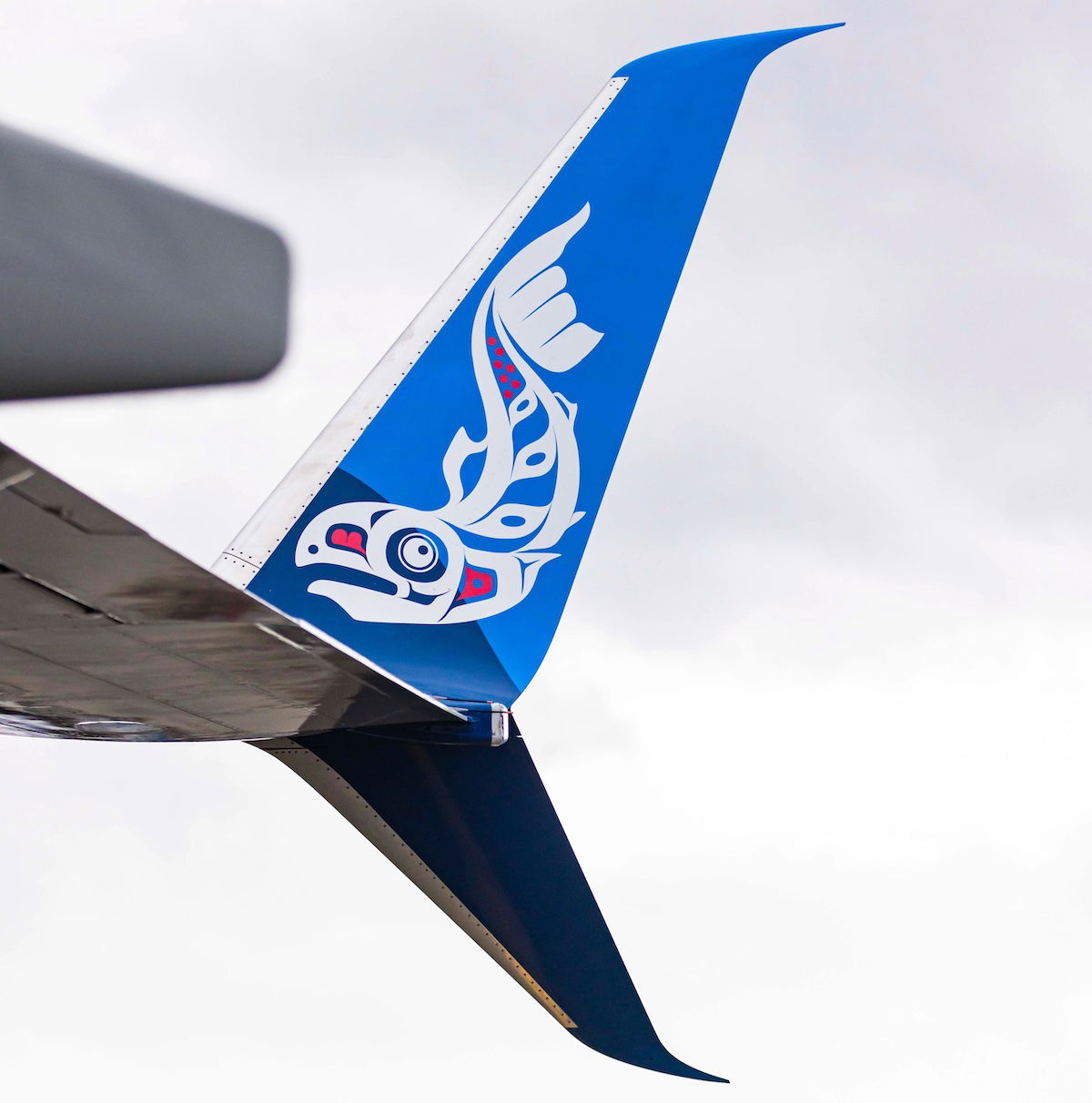 The significance of the salmon livery
Naively, I assumed that the salmon livery simply represented the Seattle-based carrier's connection to the state of Alaska, and the amount of fish the airline transports, especially given the number of flights that Alaska operates to smaller fishing communities. I didn't realize that Alaska Natives refer to themselves as "Salmon People," and that's what this new livery is intended to represent.
Specifically, the design was created by Native artist Crystal Worl of Juneau, and the plane has the special name Xáat Kwáani, which means "Salmon People." It's the first time ever that a domestic airline has named an airplane in an Alaska Native language, and has depicted the ancestral importance through Northwest Coast formline art.
Worl says that as a child growing up in Juneau, she was used to seeing Alaska planes take off, and she dreamed of one day having her artwork displayed on one of these planes. Here's how she describes this dream now having become a reality:
"My heart is so full and warm. Every time I create something big or small, it's the same feeling of just fulfilling this need and wanting to create something and share my story, to stimulate something that's in me that feels connected. It feels good to say that I live in Juneau and fish and hunt here and eat off this land. My family's been here for a long time, and I can say my ancestors are from here, and I'm eating the same food in the same place that they once were, and that's really special to be able to share that and say that and feel that — and to create and retell their stories through my eyes. It's powerful."
You can read more about the backstory of the livery here.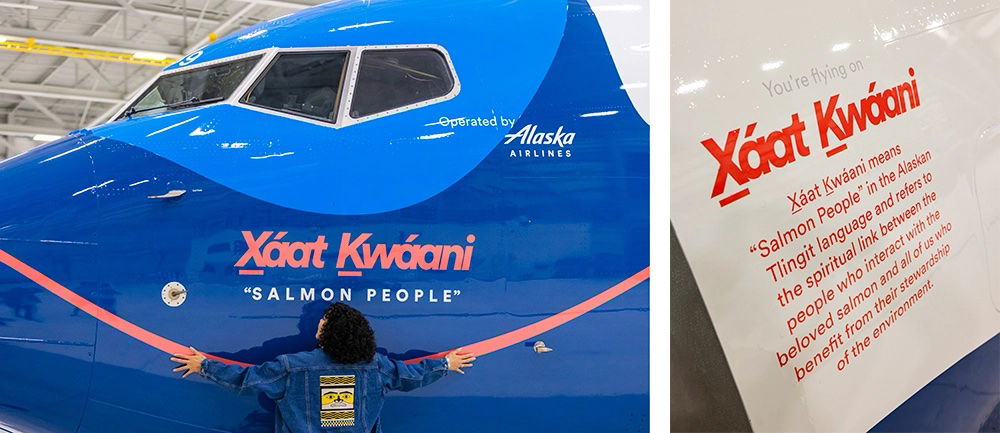 Bottom line
As an avgeek I love special liveries, and this is easily one of my favorite ones ever. Not only is the livery eye-catching and gorgeous, but it also tells an important story, and honors tradition that's important to the state of Alaska. I was initially sad when I learned that the previous salmon livery would be discontinued, but I'd say this is a big upgrade.
What do you make of Alaska Airlines' new "Salmon People" livery?