Yesterday evening, Alaska Airlines held an interesting event for frequent flyers. I wanted to recap what was discussed, for those who didn't have the chance to tune in.
Basics of the Alaska Airlines "Flyer Forum"
Several weeks ago, Alaska Airlines reached out to select frequent flyers, offering them an invitation to a first-ever in-person Flyer Forum with Alaska Airlines leaders. This took place yesterday evening (Monday, December 5, 2022), at 4PM PST (7PM EST).
The cool thing is that anyone could tune in, as you could view this directly on YouTube.
Here's how Alaska Airlines described this event in its invitation email:
Connecting with our loyal Mileage Plan members is important to us. That's why we're creating something new: The Flyer Forum. It's a more personal way for members to interact with Alaska leaders.

At this in-person event hosted by Everett Fitzhugh, broadcaster for the Seattle Kraken, you'll hear company updates from our President and CEO Ben Minicucci and a few of our Alaska leaders. They'll share what's coming in 2023 and beyond including valuable oneworld benefits, new additions to our fleet, and innovations to improve your experience with us. Then, we'll finish with a Q&A session moderated by Everett.
I decided to tune in, even though 7PM ET is really pushing it for me, in terms of my bedtime (no, I'm not in a different timezone, I'm just weird).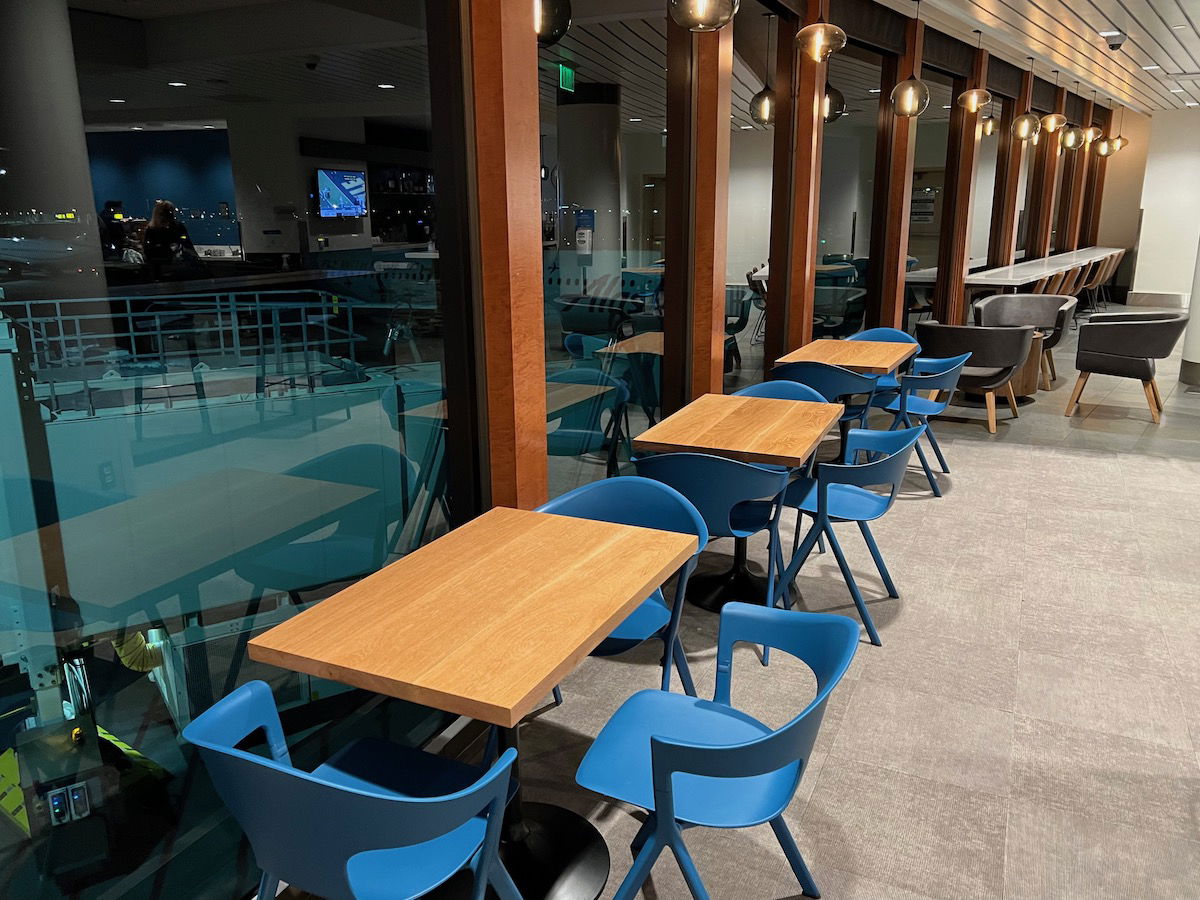 Recapping the Alaska Airlines "Flyer Forum"
Many of us feared that major changes would be announced during the event, given that we know Alaska Mileage Plan intends to make award pricing changes as of late December 2022. For better or worse, there were no significant announcements during the event. Quite to the contrary, it mostly just recapped what the airline has already done.
A few thoughts on the overall presentation:
Kudos to Alaska Airlines for hosting something like this; it's not often you see a "town hall" of sorts for airline customers, which is broadcast online
The emceeing seemed almost awkwardly over the top and unnecessary for this kind of event; given that the event only lasted for an hour, it felt a bit like unnecessary fluff
It was awesome to hear from different Alaska Airlines executives (it's always nice to put a face to a name), and you could definitely tell that some were better prepared than others
Most of the information in the presentation was stuff we already knew — Alaska executives were recapping what the oneworld alliance means for Alaska frequent flyers, how Alaska Airlines is upgrading its airport facilities, the carrier's plan to switch to a simplified fleet, etc.
No one can accuse Alaska Airlines of screening the in-person Q&As, because that rant from the million miler member was something all right; it would have been nice if the airline saved more time for in-person Q&As
I was a bit disappointed by some of the non-answers to questions, like about upgrade availability; in fairness, it seemed like Alaska executives were serious about the feedback
So, did we actually learn anything?
In Q1 2023 there will be some sort of an opportunity for elite status members who didn't requalify to earn their status back, though we don't know any details beyond that
Reciprocal upgrades between American & Alaska should be extended to lower elite tiers in the next several weeks, maybe even before the end of the year
In 2020 and 2021 elite ranks have been swelled by roughly 40%, and the goal is to get them back to pre-pandemic levels
When talking about oneworld first class award redemptions, Alaska's VP of Network & Alliances suggests that Japan Airlines might be introducing a new first class product, and I'm not sure if he just misspoke, or revealed something he shouldn't have — "whereas a carrier like JAL might have had eight seats in first class, their new product only has six"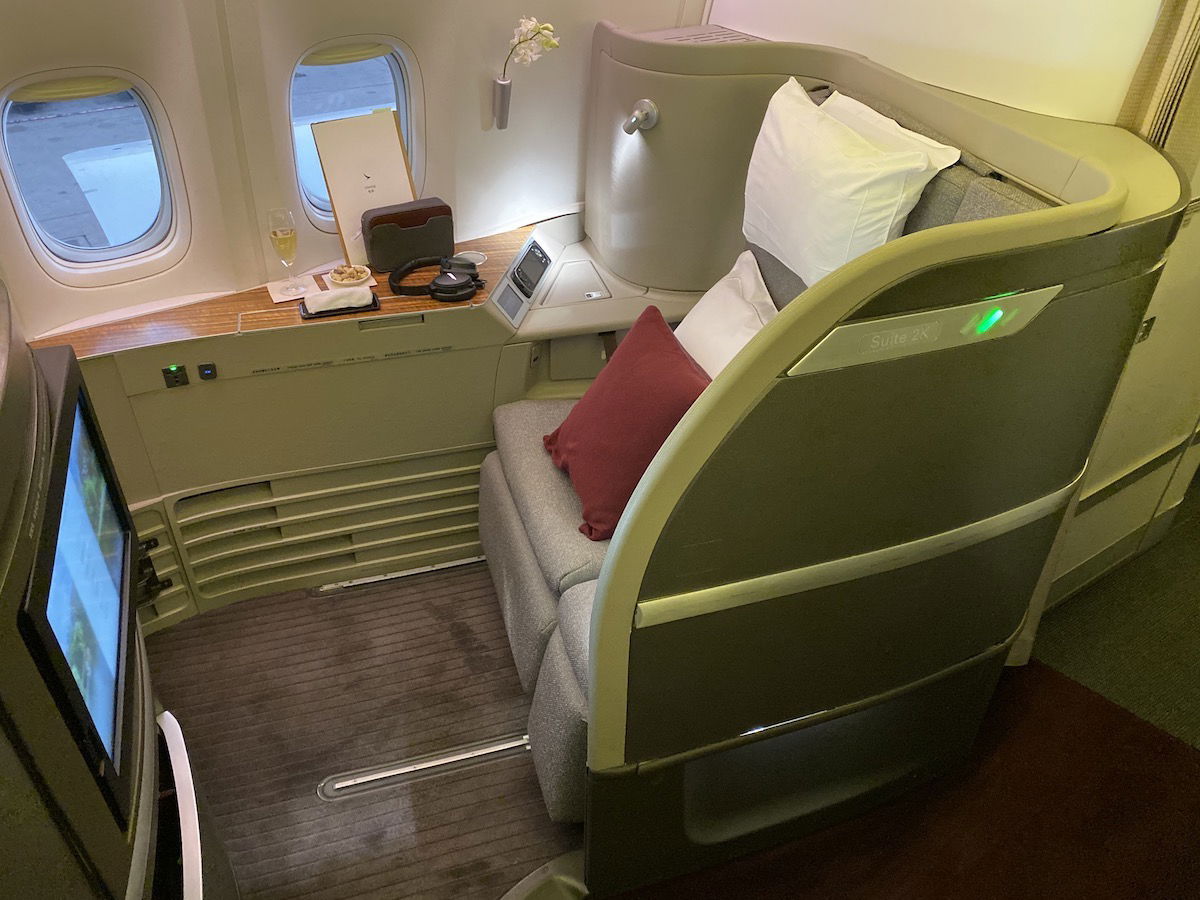 Bottom line
Alaska Airlines hosted its first ever Flyer Forum. It's nice that Alaska did something like this for frequent flyers, as it's not often you see airlines having such an open dialogue. For those who are savvy about the Mileage Plan program, there wasn't a whole lot of new information here, and there were no details about any upcoming Mileage Plan changes.
If anything, the biggest revelation here was about Japan Airlines introducing a new first class product, though that could have very well been a mistake.
If you tuned in to the Alaska Airlines Flyer Forum, what did you think?