This is a pretty remarkable milestone…
Air New Zealand's most experienced flight attendant retires
Air New Zealand is celebrating Ron Twine, the longest serving flight attendant in the carrier's history, who will be retiring shortly. 74-year-old Twine started working at the airline in 1970 when he was just 21-years-old, and he's now operating his last flight, 53 years later.
Twine just operated his last flight departing New Zealand, as he flew from Auckland (AKL) to Vancouver (YVR). He'll then operate his final return flight back to Auckland, where he'll land on Monday, June 19, 2023.
Twine sounds like an amazing guy who has really enjoyed his career:
"Being a flight attendant isn't a job, it's a lifestyle and something I have absolutely relished for 53 years. I'm going to find it really hard not to be with my friends and flying family after next week. For me it's what this job's been about, it's the people, the passengers and crew, they have become real family and friends. Some came to our wedding, my wife and I have been on holiday with others and we visit them wherever we go."

"As a flight attendant you wear so many hats, you take on the role of counsellor, nurse, babysitter, entertainer and the best part is you get to help people. It's so very rewarding, you'll never look back."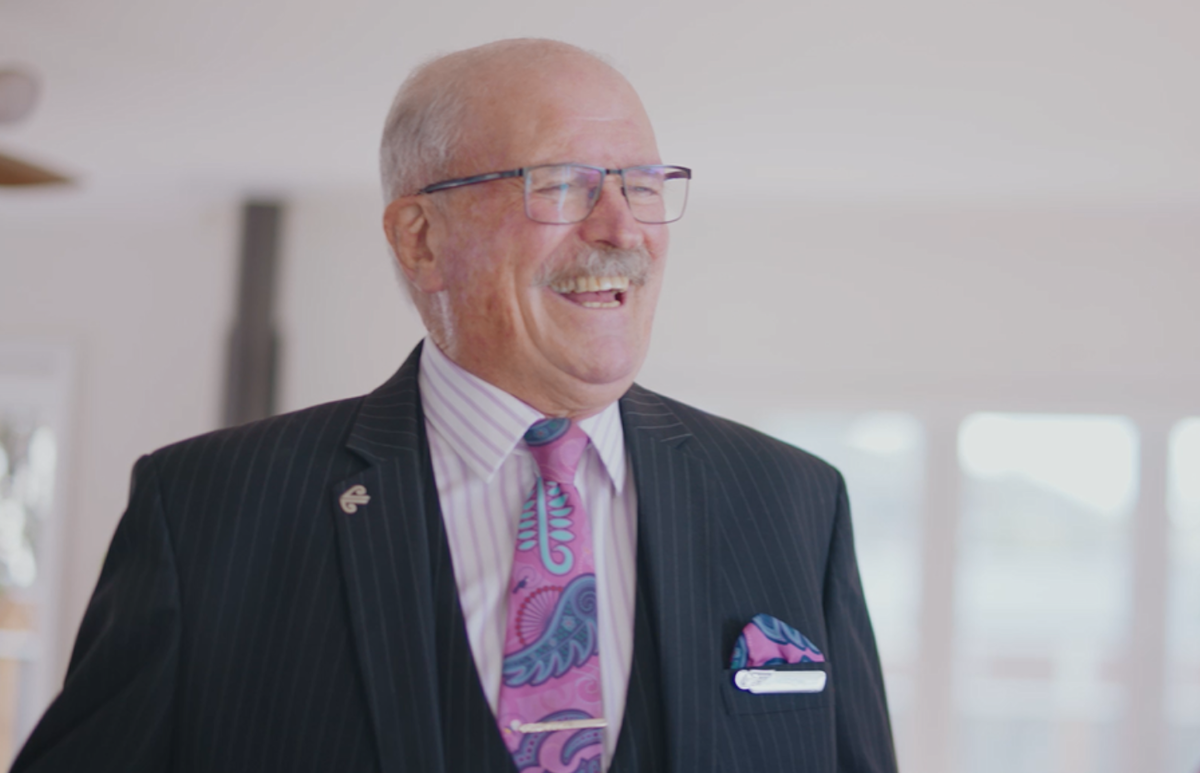 Speaking of his wife, he actually met her onboard a flight nearly three decades ago:
"It was her first day as an international flight attendant for the airline when we met waiting for our luggage at Los Angeles Airport. I made a joke about Nikki's suitcase being old and out of fashion, when my own was the exact same make and was held together with duct-tape."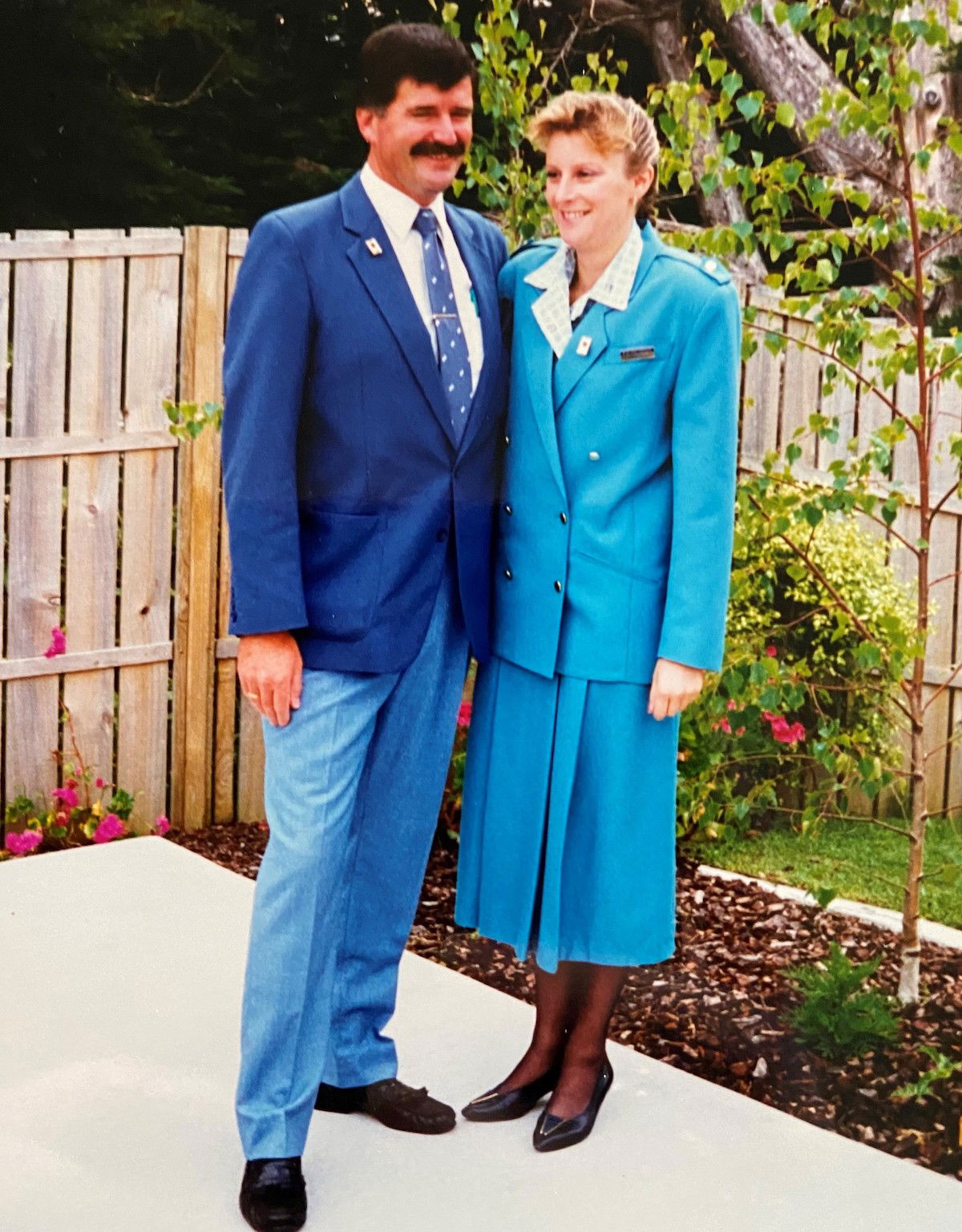 Twine was inspired to become a flight attendant in 1970, when he was working at a hotel in Tahiti, and met a group of Air New Zealand pilots and crew overnighting there:
"It just sounded like the most incredible life, and it has been. My career has been absolutely amazing, I look back and I wonder where the time has gone. It only seems like yesterday I put my uniform on for the first time, it really does."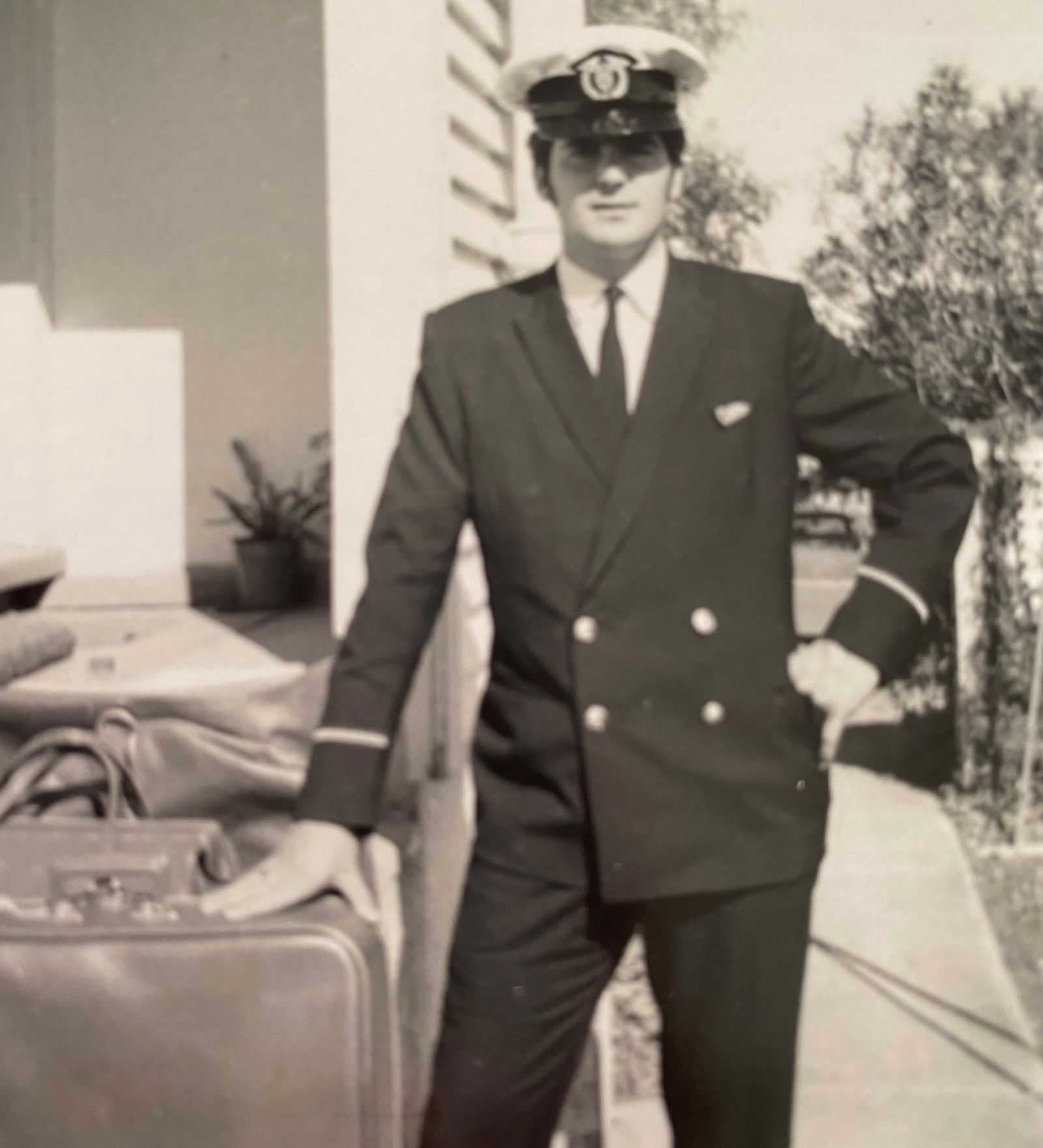 Here's how Air New Zealand's General Manager of Cabin Crew, Viv Vincent, describes Twine's impact on the airline:
"Ron is somewhat of a legend here in our cabin crew whānau. He is known for going above and beyond in his role, going that extra mile to help our customers, whether it's comforting customers with a fear of flying or consoling crying children, he's amazing at what he does. To work with us for over half a century is such a milestone and he deserves to be celebrated."
Below you can see an interview with Twine, just before he operated his last flight departing Auckland.
I love these kinds of "senior" flight attendants!
People sometimes comment on how many "senior" flight attendants there are in the United States. For example, the longest serving flight attendant in the United States is Bette Nash, who is 86-years-old, as she started her career back in 1957. That means she has been flying for over 65 years.
Flight attendants who have been at airlines for a very long time almost always fall into one of two categories:
Some absolutely love their jobs, and almost couldn't imagine their lives without flying; they go out of their way to take care of customers, and provide service like in "the good old days" of flying
Some are rather disgruntled, and don't actually enjoy their jobs anymore, especially knowing how much more "dignified" travel used to be; they clock in and clock out, and are just there for a paycheck
It puts a huge smile on my face to see people who fit into the former category (like Twine and Nash). What an absolute delight when someone can have such a positive attitude every day, genuinely enjoying their job, and making those around them happy every day. It's something I think we can all aspire to.
Bottom line
Air New Zealand's most senior flight attendant is retiring after 53 years. The 74-year-old started his career in 1970, and has never looked back. It's so cool to see people who spend this many years doing what they love, and spreading their positive energy to others.
Congrats on the retirement, and hopefully Twine is now able to travel a bit on his own terms!
What do you make of Twine's career at Air New Zealand?