A new airline is planning on launching transpacific flights to the United States in October 2022.
Air Premia plans LAX flights as of October 2022
Air Premia is a South Korean Airline startup that has just revealed the planned launch date for service to the United States. While the airline initially filed with the United States Department of Transportation (DOT) back in July 2021, the flight will become a reality this fall.
Air Premia intends to launch flights between Seoul Incheon (ICN) and Los Angeles (LAX) as of October 2022. The airline will launch 3x weekly flights as of October 5, 2022, and will then increase frequencies to 5x weekly as of October 21, 2022. The airline intends to operate the route with the following schedule using Boeing 787-9 aircraft:
YP101 Seoul to Los Angeles departing 1:30PM arriving 8:20AM
YP102 Los Angeles to Seoul departing 10:50AM arriving 4:20PM (+1 day)
Suffice it to say that the market between Seoul and Los Angeles is huge, and pre-pandemic, Korean Air and Asiana operated up to five daily Airbus A380s between the two airports.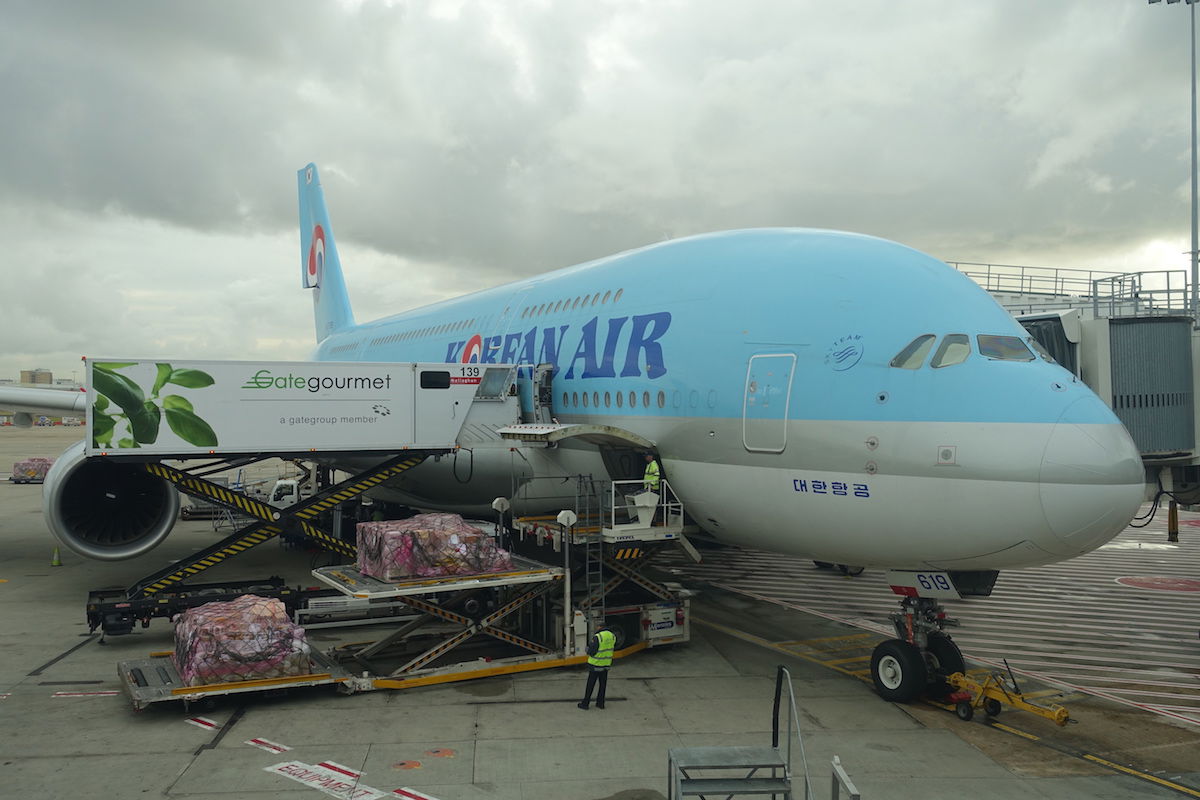 With Korean Air and Asiana merging, the route will soon enough only be served by one airline, so Air Premia is hoping to give customers a nonstop alternative.
What is Air Premia, anyway?
Air Premia is a new hybrid airline startup in South Korea that launched operations in August 2021. The airline is founded by the former president of Jeju Air, which is Korea's largest low cost carrier.
Air Premia plans on exclusively operating Boeing 787-9s, primarily on long haul routes. The airline currently operates from Seoul Incheon to Bangkok (BKK), Ho Chi Minh City (SGN), and Singapore (SIN), for cargo and passenger flights, and soon plans on operating its first true long haul route. Air Premia has one Boeing 787-9, with another four jets on order.
In the long run, the airline plans on operating long haul flights to North America, Australia, and Europe. In addition to Los Angeles, Honolulu, San Jose, and Vancouver, have all been named as possible destinations in North America.
Air Premia isn't a traditional low cost carrier. The carrier's Boeing 787-9s are in a two cabin configuration, featuring a total of 309 seats:
There are 56 premium economy seats, featuring 42″ of pitch
There are 253 economy seats, featuring 35″ of pitch (this is virtually unheard of)
Air Premia even has Wi-Fi on its Boeing 787-9s, which is something that's otherwise sorely lacking on Korean airlines.
Air Premia claims that economy tickets will be priced at 80-90% of what Korean full service carriers charge in economy, while premium economy tickets would be priced at 140% of what Korean full service carriers charge in economy.
Here's a video about Air Premia's Boeing 787-9 cabins (which is odd, and for that matter they can't even make the actor look like he finds the premium economy seat to be comfortable):
Air Premia's business model is unique
I've gotta be honest, I find Air Premia's business model to be both refreshing and confusing. First of all, let's keep in mind that the long haul airline business is really tough, especially for airlines without business class cabins (where most of the profits are made in many markets).
What I can't make sense of is why Air Premia didn't just go ultra low cost, and squeeze 375 seats on its planes. The airline would then have a legitimate cost advantage compared to competitors. Instead:
The airline has 35″ of pitch in economy, which is extremely generous but also not necessary, when you consider that Asiana and Korean Air otherwise have among the best legroom of global airlines (I can't imagine people would go out of their way to select Air Premia's 35″ of pitch over Korean Air's 34″ of pitch)
The layout simply isn't efficient — for example, here you have a two cabin layout with 309 seats, while Air Canada manages to squeeze 298 seats into a three cabin layout, with 30 reverse herringbone business class seats, which has much greater revenue potential
Air Premia won't be able to compete with the frequencies, connectivity, route networks, or frequent flyer programs, of Asiana and Korean Air
From a competitive standpoint, airlines like Asiana and Korean Air make most of their money on long haul flights from first & business class passengers, and that's a market Air Premia isn't trying to compete in

Don't get me wrong, I love the idea of an airline "giving" passengers more, since that counters everything else we see in the industry. Air Premia will offer a lovely experience (with Wi-Fi) in both premium economy and economy.
At the same time, that counters just about everything else we see in the industry. "We'll charge 10% less and give an extra inch or two of legroom" just doesn't seem like a very compelling business model to me, when customers are sacrificing frequencies, a global route network, a global frequent flyer program, connecting opportunities, etc.
There's tons of leisure traffic between Seoul and Los Angeles, so the demand is definitely there. But is Air Premia really maximizing revenue here?
Bottom line
Air Premia plans to launch flights between Seoul and Los Angeles as of October 2022. This is a new hybrid South Korean airline that intends to operate 787-9s primarily on long haul routes.
These planes will be in a ridiculously spacious two cabin layout, with economy seats featuring an unheard of 35″ of pitch, plus Wi-Fi, unlike Korean competitors. I'm not sure I get the business case for that, but this sounds great for consumers…
What do you make of Air Premia, and the carrier's business model?