While not quite as glam as the passenger who had an Emirates 777 all to himself, this is still pretty cool.
Air India Amritsar to Dubai flight has one passenger
Air India's flight 929 from Amritsar to Dubai this past Wednesday, June 23, 2021, was pretty special. The flight had just one passenger, 66-year-old S.P. Singh Oberoi. The roughly three hour flight was operated by an Airbus A320 with the registration code VT-EXE.
Singh says he paid only 740 AED for his flight, which comes out to ~$200 — that's quite a deal for "chartering" a plane with 168 seats (the plane is in a one-class configuration, so there's no business class). Singh said he "felt like a maharaja" during his travel, and that he "measured the length of the plane by [his] steps." The pilot apparently greeted Singh as he boarded, and he was given "royal treatment," while of course documenting the flight with plenty of photos (though I thought India banned picture taking on planes?).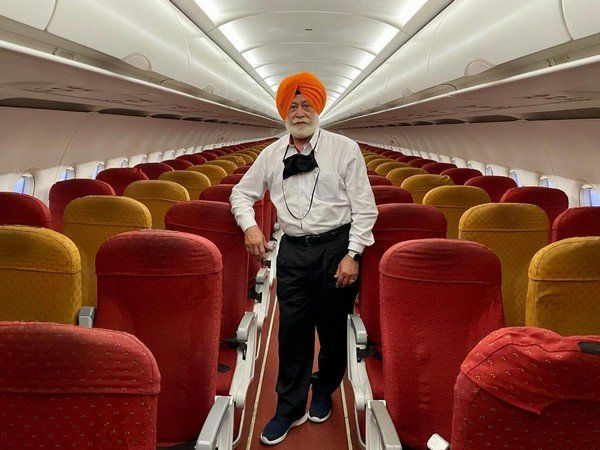 Upon landing in Dubai, Singh had to undergo coronavirus testing, and suffice to say the ground staff were surprised when they learned he was the only passenger:
"I underwent a PCR test at the airport. The airport staff asked me about my co-passengers, and they're surprised to know that I was the only one on the flight."
Why was this flight so empty?
This isn't the first Dubai-bound flight in recent weeks to have only one passenger onboard, so what exactly is going on? Since April, the United Arab Emirates has had a travel ban against India. Exceptions have applied for:
Citizens of the United Arab Emirates
Diplomats
Holders of a "golden visa"
The golden visa is essentially a 10-year United Arab Emirates residency permit for select businesspeople. These visas are rare, as they're also pricey. In order to get a golden visa, you need to invest at least 10 million AED (~$2.72 million) in the UAE. This can come in the form of putting money into an investment fund in the country, establishing a company with at least that much capital, etc.
As you can imagine, not that many people have a golden visa, which is also why Singh likely had the flight to himself.
The next logical question is why an airline would bother operating a flight if there's so little demand? There are a couple of things possibly at play here:
While the flight to Dubai may have been empty, it's possible that the flight back to Amritsar was full, as there's no travel ban in that direction
Nowadays airlines are carrying significant amounts of cargo, so it's possible for a flight to be profitable even with limited passengers
Bottom line
A traveler from Amritsar to Dubai had quite a special flight when he found that he was the only person on an Air India Airbus A320. This situation likely unfolded because of the UAE's travel ban against India, though there's an exception for those with a golden visa, which this particular traveler had.
While I'd say that having an Emirates 777 all to yourself is a bit cooler, this still seems like an awesome experience!