I didn't see this one coming.
Hilton Honors has been unique among US hotel loyalty programs in that they've had a non-exclusive credit card agreement. At the moment Hilton has credit cards issued by both American Express and Citi, while other US hotel loyalty programs have cards with just a single issuer.
Personally I was expecting that this would be a trend we'd continue to see grow, given that I imagine in many cases this is the best way to maximize revenue. For example, last year American announced that they'd have co-brand cards issued by both Citi and Barclaycard, which broke the exclusive agreement they previously had with Citi. This was a big blow for Citi, but I guess they weren't willing to pay the price that American wanted for exclusivity.
Well, Hilton has just made a big announcement when it comes to their credit card co-brand agreement. American Express will be the exclusive issuer of Hilton Honors co-branded credit cards in the United States beginning January 1, 2018. At that point co-brand Citi Hilton cards will no longer be issued.
As explained in the press release:
The announcement follows a comprehensive and competitive bidding process aimed at creating long-term value for both companies, hotel owners, guests and Hilton Honors members. The terms of the new multi-year partnership remain confidential.

"Hilton continues to focus on adding new benefits for our Hilton Honors members," said Mark Weinstein, senior vice president and Global Head of Customer Engagement, Loyalty & Partnerships, Hilton. "We are excited to work with American Express on new ways to enhance value for our most loyal guests."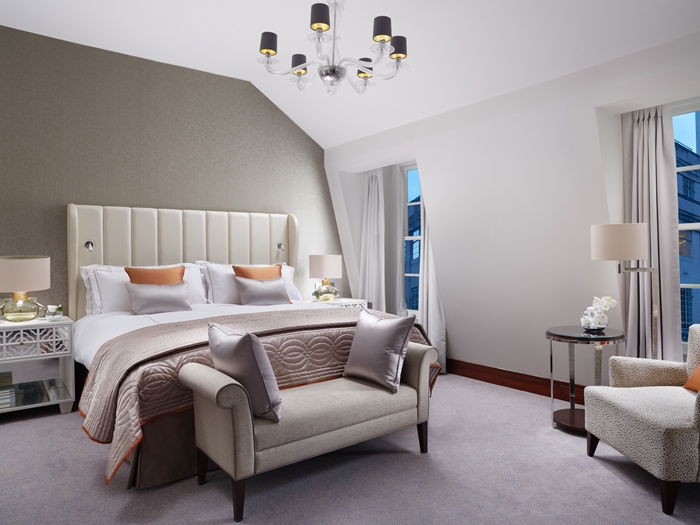 Conrad London St. James
There will be no immediate effect for cardmembers. Hilton says that further information will be made available later this year regarding what happens to existing Citi cardmembers.I suppose there are a couple of ways this could play out:
Citi could sell their existing portfolio to American Express in a mutually beneficial way
Citi could simply convert cardmembers to other Citi products
This is a big win for American Express, given their loss of market share lately. They lost the Costco agreement to Citi last year, and with Marriott's takeover of Starwood in full swing, there's certainly a risk that they'll lose their co-branded SPG Amex agreement.
So this is a case where it's entirely possible that American Express was willing to overpay for exclusivity in order to make sure they were able to keep this partner, because losing Hilton would have been a big blow.
I'll be curious to see what this means for the future of the Hilton American Express. Generally I view competition as a good thing, so I'm not thrilled to see cards discontinued. It's nice when not only the hotel loyalty program is competing for your business, but also different card issuers working with that program.. Then again, there's also plenty of competition in this space between co-branded cards of different hotel loyalty programs, and that's not changing.
Historically Hilton has offered pretty robust and generous co-brand credit cards. Both American Express and Citi have each issued two Hilton cards, and they offer significant benefits. Their premium cards have offered Hilton's mid tier Gold status for as long as you have the card, while you can also spend your way to Hilton's top tier Diamond status, more easily than with any other hotel group.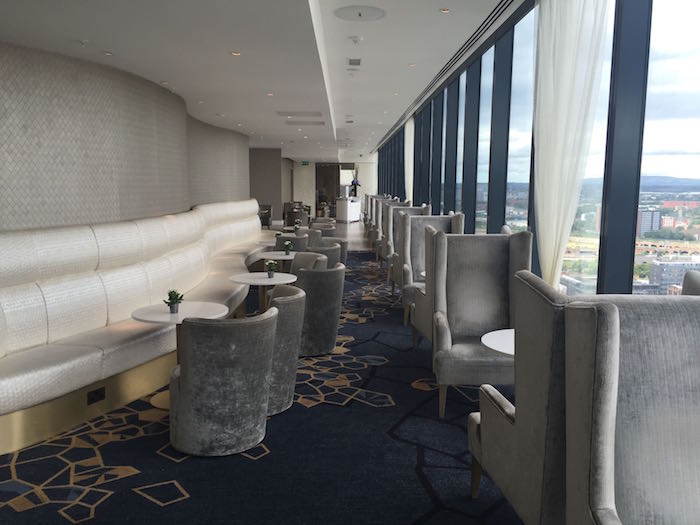 Hilton Gold & Diamond members receive executive lounge access at Hilton properties
What do you make of Hilton entering into an exclusive agreement with American Express?