While airline and hotel loyalty programs come with all sorts perks that we know and love, rental car programs don't always seem to get the same kind of airtime. In some ways, it's too bad, because many rental car loyalty programs offer great benefits, from expedited queues to a choice of upgraded vehicles, for just about anyone who bothers to sign up.
Furthermore, there are plenty of programs out there that partner with airlines or credit card companies, allowing you to further bolster your status to the next level and ensuring that you never drive off with a Chevy Spark again.
National Car Rental Executive Status
National's Executive Status comes with the following benefits:
The ability to choose any car in the Executive area when you book a midsize car or larger
Expedited free rental credits (more on that below)
Priority service
Guaranteed upgrades in the U.S. and Canada when you rent a midsize car or larger
The new Amex + National promo
As of this week, there is a new offer available to all American Express cardholders. If you are a new member and enroll in National's Emerald Club between 9/16/18 and 1/31/19, you will receive Executive Club status until February 2020.
It looks like the offer is only available to new Emerald Club members, so if you're already enrolled in National's loyalty program, unfortunately you're out of luck. But if you are an American Express cardholder, a newbie to National's Emerald Club, and you sign up through this link, you should be good to go.
I signed up right away and my Executive status cleared immediately.

I'll admit, I've been a Hertz loyalist myself thanks to their partnership with Delta, but I have no problem trading in Gold for Emerald.
As long as they don't give me a car that is being held together with duct tape: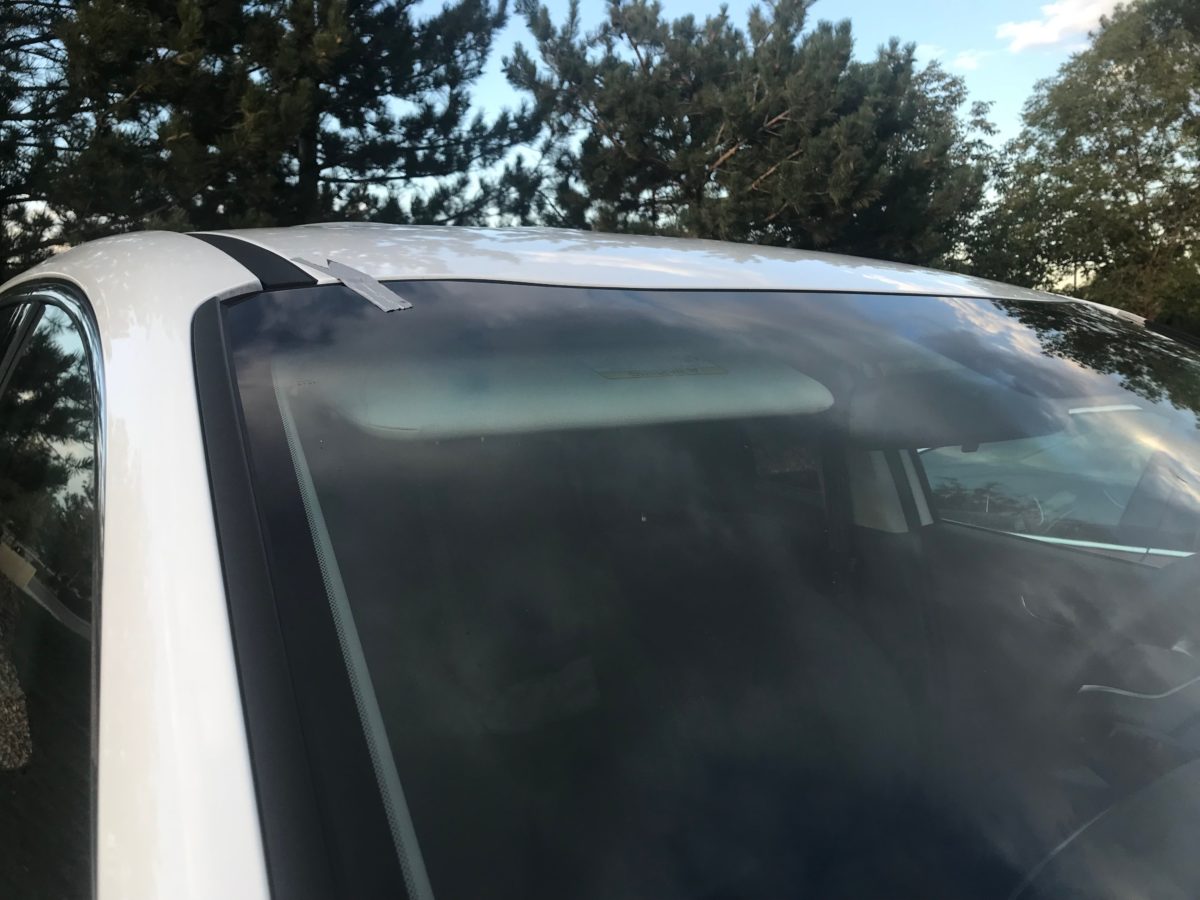 It's also worth noting National doesn't charge for secondary drivers who are spouses or business associates, which gives them an additional leg up on Hertz.
Six Emerald Club Credits
In addition to the automatic bolster in status, the promotion offers six Emerald Club credits, as long as you rent a car with National between 9/16/18 and 1/31/19 and pay with an American Express card.
Which is great, if you know what the heck an Emerald Club credit is. And if you're eligible for the program, chances are you are new to National and their loyalty program lingo, so let me break it down for you.
Unlike airline loyalty programs, each tier earns Emerald Club credits at the same rate – one rental equals one credit. However, each tier redeems at a different rate. For standard Emerald Club members, seven credits earn one free rental day. Executive members can redeem six Emerald Club credits for a free rental day, while Executive Elite members can redeem for a free rental day with just five Emerald Club credits.
Got it? Good.
In other words, this is all really just a fancy way of saying that by registering for this promotion and paying for a National rental with an American Express card, you get one free rental day.
One Caveat
If you carry your own car insurance, it's important to note that American Express rental car coverage is secondary, which means that you would have to go through your own car insurance company before using any of their coverage. You can buy up to Amex's premium rental car coverage, at a flat rate of $12.25-$24.95 per rental, but personally, I wouldn't use an American Express card to book a rental car outside of this promotion.
Other ways to get Executive status with National Car Rental
National Emerald Club offers a status match program, which is an easy way to attain Executive or Executive Elite status. This gets you better cars, and a better earning rate on your rentals.
National® will now match your status in more than 40 of the world's most popular car rental, airline and hotel loyalty programs, including American Airlines AAdvantage®, United Air Lines MileagePlus®, Hilton Honors®, Starwood Preferred Guest® and many more.
Alternatively, a few credit cards offer elite status as cardholder perks. WorldElite Mastercard holders can receive automatic Emerald Club Executive status. Those cards include:
The American Express Platinum cards also offer Executive status, with the option to enroll online, or you can call the number on the back of your card to activate Emerald Club Executive status. This includes all the Amex Platinum cards, and authorized users should be eligible as well:
Visa Infinite cards, such as the Chase Sapphire Reserve®, also come with complimentary National Executive membership, and the possibility of a 25% discount.
Bottom line
If you find yourself spending more time clicking around the parking lot and waiting for a car to light up than you do driving your own vehicle, this could be a great promotion to take advantage of.
I've heard plenty of great things about National from my road warrior friends, and I know that many of you out there have sung National's praises as well, so I look forward to trying out the Emerald Aisle next time I rent a car.
Has anyone else signed up for this promotion? Is National as awesome as everyone says?