This is probably my favorite thing I've seen all week…
This week United Airlines resumed nonstop flights between Newark and Munich, after the route was put on hold due to the coronavirus pandemic. For the most part there's not much fanfare associated with routes resuming, since there's not much to "celebrate" right now.
As noted by @SpaethFlies, Munich Airport was obviously excited about this route resumption, and decided to have a little photo op featuring the Statue of Liberty… and not just any Statue of Liberty impersonator, but arguably the most amazing Statue of Liberty impersonator ever.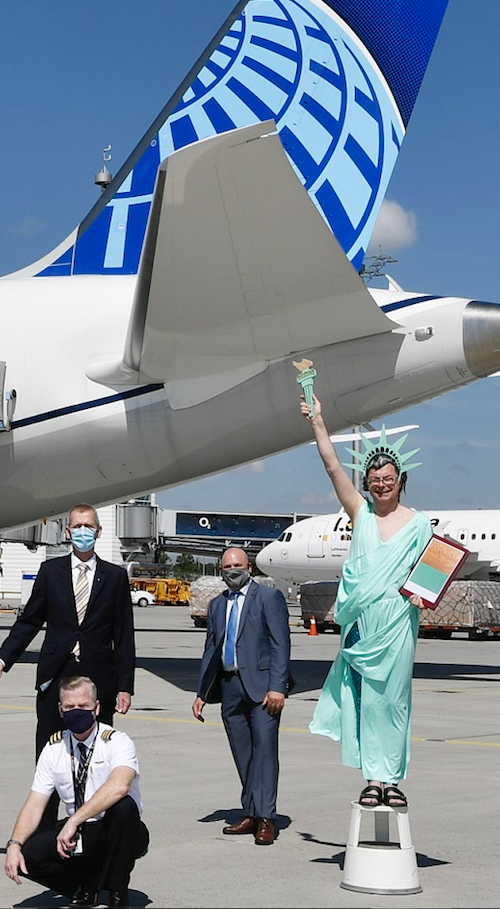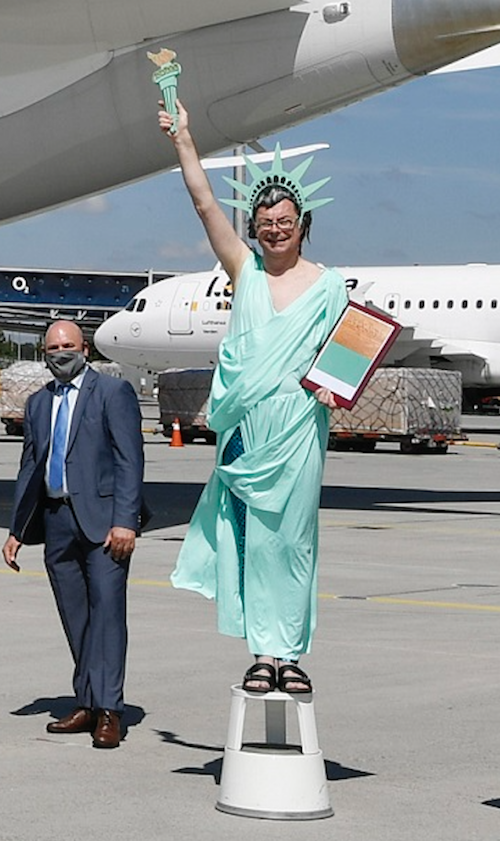 To think that some people say Germans don't have a sense of humor…!
I want to be 100% clear here — my intent isn't to make fun of the person posing in the Statue of Liberty costume. Rather:
I find this to be indescribably adorable and hilarious, to the point that I had tears in my eyes when I saw this
There's not much to smile about in the airline industry nowadays, so I feel like this is the smile and laugh that we all needed
I do find it hilarious that someone came up with the concept of having a Statue of Liberty impersonator, this was the costume they decided on, and then they said "yep, just get the step stool and have them hold some textured cardboard, and let's do a photo op in front of the plane"
Do you love this as much as I do?