I can appreciate that not everyone's life revolves around airlines. I can also appreciate the value in providing generalized advice and trying to keep things simple. That's a balance I struggle with daily — on this blog I want to provide enough information so that it's useful for longtime readers, but not get into such detail with every post that it loses those who may be newer to a topic.
Anyway, that's only tangentially related to this. This post is about my general frustration with how horrible of a job the mainstream media does with covering everything related to travel tips. For example, a few days ago I shared a Bloomberg piece suggesting that the two words that will get you an upgrade over the phone are "revenue management." By saying you know who they are, they'll open upgrade availability for you. That's complete hogwash, but I had a countless number of people ask me if that was true. After all, you'd assume that if a tip like that is published that there's some merit to it, but in this case there simply isn't.
I just stumbled upon another travel piece that's so bad that I can't help but share it. I only saw this piece because United Tweeted about it, thanking Harper's Bazaar for ranking their business class product the number one of any US airline.
Number 1 business class of all US Airlines – Thanks @harpersbazaarus! #DreamPolaris https://t.co/HpCm46fSda pic.twitter.com/fnOPiEdNfQ

— United Airlines (@united) February 28, 2018
There are a lot of poorly written stories out there, though this is one of the worst airline ranking lists I've seen in a long time. The story is titled "The Best in Business Class Airfare," and under that it says "These are the best ways to upgrade." The problem is that the story doesn't say a single thing about upgrading, and it makes no mention of value or airfare, other than saying that Norwegian is cheaper than the rest.
Perhaps what irks me the most about this story is that it's written by a self proclaimed travel expert. It's one thing if a story is written by a staff writer who doesn't claim to know much about travel, but this story is by the founder of a "luxury and experiential travel platform," who travels around 200,000 miles per year, and "shares his knowledge of the world's untapped airlines," among other things.
So, are you ready for the world's top 10 business class products, or best business class airfares, or best business class upgrades, or something (we don't actually don't know)?
Emirates Business
United Polaris
Finnair Business
Delta One Suites
Turkish Business
TAP Portugal Business
LATAM Business
Air France Business
South African Business
Norwegian Premium
I get that a lot of "travel writers" are basically just copying and pasting the marketing bullets from airlines. Anyone who calls United's cuisine "seasonal" is clearly just copying a press release. I also get a lot of travel writers rank airlines based on the ones that have given them press trips (I'm not suggesting the author has taken any comped trips — I don't know), but at least do a basic level of fact checking.
I mean, I don't even know where to start, so let's just look at a few parts of the story. Here's part of the section about United Polaris:
United Airlines has rolled out a fantastic new business class experience on all intercontinental flights called Polaris. On these flights, the central focus of booking business class is sleep. If you're traveling on an overnight flight, you can expect a completely lie-flat bed that can fit even the tallest of the bunch, at 6 feet, 6 inches in length.
This makes it sound like "all intercontinental flights" have the new seats, and it shows the picture of the new Polaris seats as well. A vast majority of United's longhaul fleet features their old business class seats, featuring up to eight seats per row. It's deceiving to suggest this is reflective of the Polaris experience on all flights, and frankly even worse for United to promote this story, given the basis on which they're supposedly being ranked is flawed.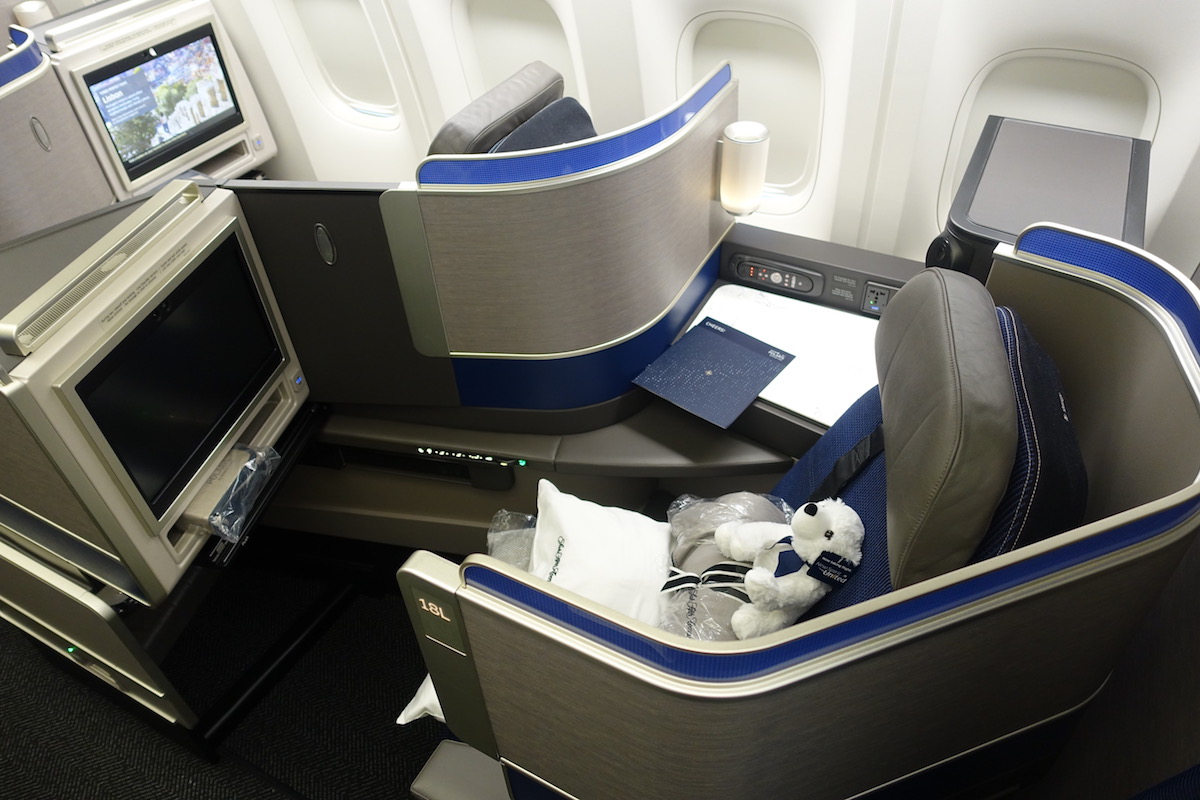 Number three is Finnair, and the author says the following:
Flying from one of the airline's U.S. gateways like New York, Chicago or Miami gives you an opportunity to sit-back and enjoy the large cabin of the Airbus A350 XWB, which delivers you to your destination flawlessly–without feeling like you've been on an airplane for hours.
The problem is that Finnair doesn't fly the A350 on any of their US routes.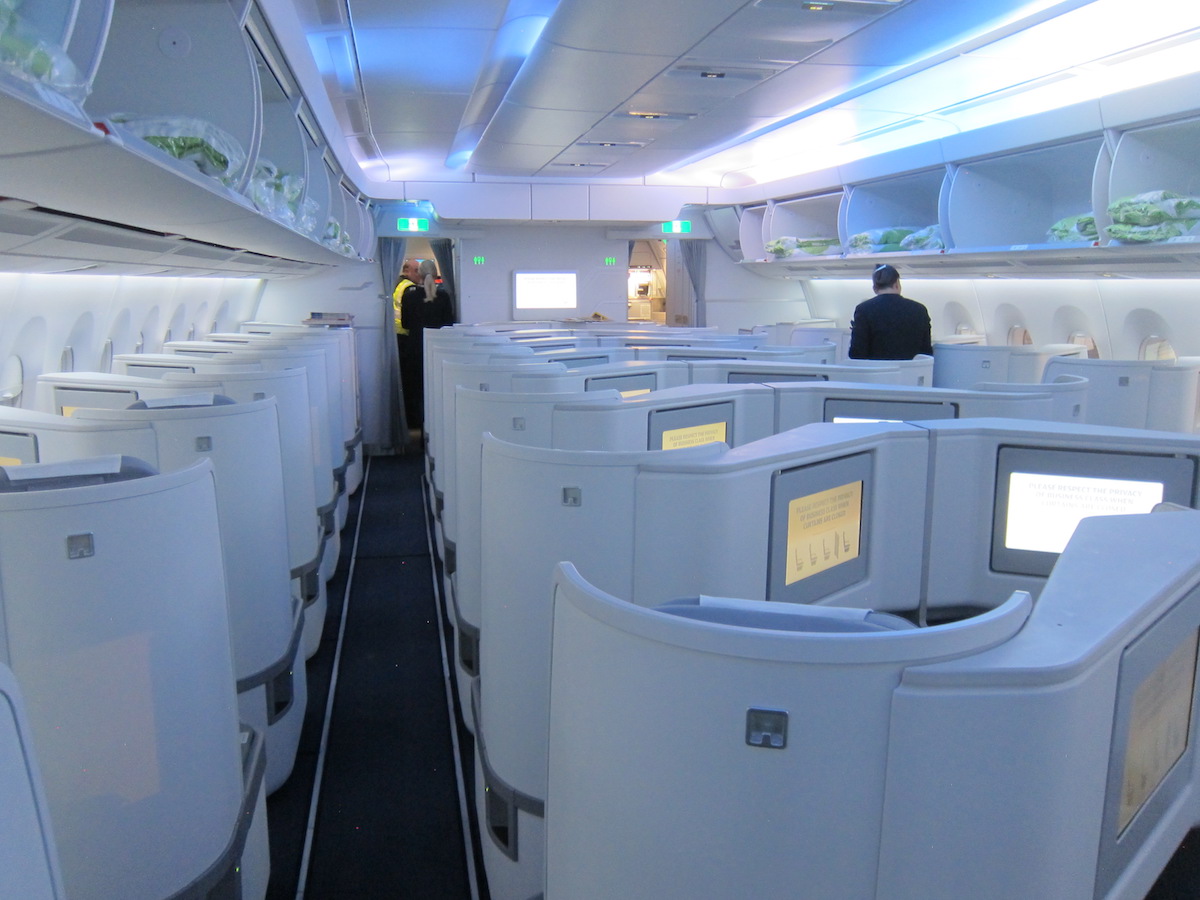 Then this is described as one of the best aspects of Delta One:
What is special about Delta One is the airline's relationship with Delta Vacations, which has expanded at an incredible rate to offer luxury-minded travelers a wide array of hotel and activity choices to pair with your seat. New hotels in Polynesia, London, Rome, Ireland, Paris and other popular destinations can be built in as a vacation around your seat for a good deal of savings. The goal, it seems, is allowing you to continue your business class journey on the ground once you reach your destination.
Oh my…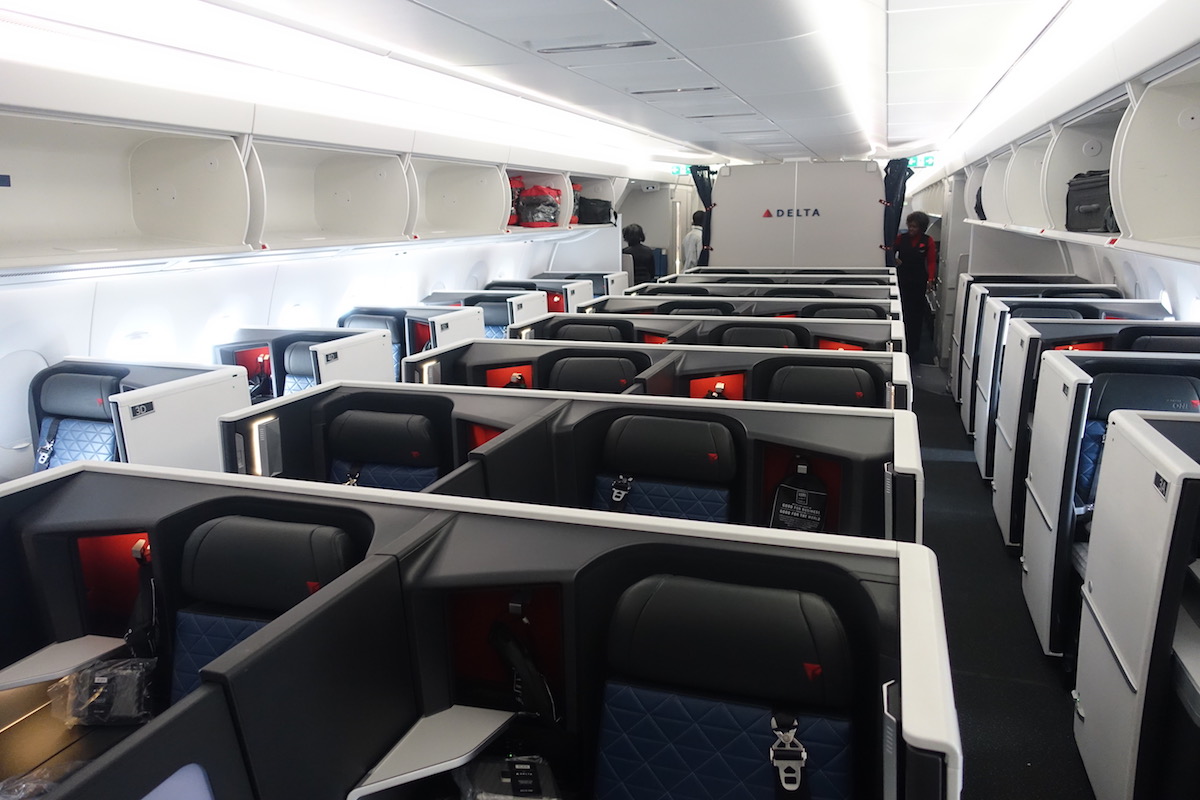 I could go on and on, but I think I've made my points. We all get facts wrong sometime, but:
Why do major publications keep publishing travel stories that are completely baseless?
Why don't they have the authors disclose which airlines have given them free trips, since clearly that happens a good percentage of the time here?
Why publish rankings when there's absolutely nothing indicating what makes one product superior to another?
Am I off base in feeling this way?