As I'm sure everyone knows, it's possible to redeem frequent flyer miles for magazines. It's definitely not the most exciting use of miles, but there are reasons to do it sometimes.
That said, I'm guessing that most of us really only redeem for magazines when we want to keep a frequent flyer account active, or when we need a decent use of a few orphaned miles. In other words, I doubt that folks browse Mags for Miles and decide on a whim that they should order a subscription to Fortune magazine. I know I haven't.
But if you were in the market for a magazine subscription, would you consider which mileage currency you should use? Because it turns out that the cost for a given magazine varies depending on which mileage currency you pay in. It's not always consistent either.
Comparing the cost of magazine subscriptions from Mags for Miles
Since I tend to geek out about this kind of stuff, and am fascinated by arbitrage opportunities in general (not that this is one, at least practically), I actually did a little comparison of the cost in miles for a few magazines.
I randomly chose Fortune, Real Simple, Food and Wine, Travel + Leisure, Wine Spectator, and Sports Illustrated for this analysis, if for no other reason than they seemed reasonably popular. I checked the the cost in miles for each magazine in each of the mileage currencies available including Alaska, United, American, Delta, Frontier, Spirit, and Hawaiian.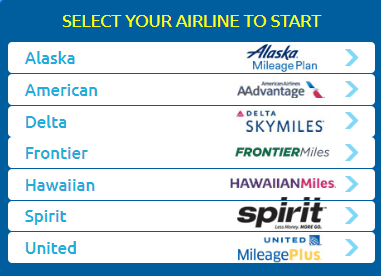 The results are in the following table.
| Magazine (Issues) | American, Delta, United | Alaska, Hawaiian, Frontier | Spirit |
| --- | --- | --- | --- |
| Fortune (14) | 1,100 | 1,400 | 1,700 |
| Real Simple (12) | 800 | 1,000 | 1,200 |
| Food & Wine (12) | 800 | 1,000 | 1,200 |
| Travel & Leisure (12) | 800 | 1,000 | 1,200 |
| Wine Spectator (15) | 1,000 | 1,200 | 1,500 |
| Sports Illustrated (39) | 1,400 | 200 | 2,100 |
Mileage Opportunities with Popular Magazines
Here's what I observed.
American, Delta, and United miles have the highest implied valuation
The costs were the same for American, Delta, and United across all of the magazines that I looked at. That's not too surprising, and mostly matches Ben's valuations, which are 1.3 cents per mile for Delta and American, and 1.4 cents for United.
So if you are shopping for a magazine subscription, and aiming to pay with American, Delta, or United miles, you can generally choose the currency you personally value the least (or have orphaned miles in), without concern for paying a higher price.
Alaska, Hawaiian, and Frontier make up the second tier
This is where things start to get interesting. Mags for Miles seems to have a second tier of airlines whose mileage currency is worth less than the blue chips. On average, the implied value of the miles for the airlines in this tier is about 20% less.
On the surface, that makes sense. We probably all agree that some miles are worth less than others. But the collection of airlines in this group is rather odd.
Hawaiian miles have less utility than those from the legacy airlines, so they are surely worth less. And Frontier miles are most definitely worth less, even bordering on worthless. (Redeeming for magazines is arguably the best use of Frontier miles, and that's saying something.)
But how did Alaska end up in this group? I don't have much experience with Alaska miles, but Ben values them at 1.8 cents. or about 40% more than American, Delta, or United.
So, to state the obvious, don't use Alaska miles to buy magazines if you can help it. Not only are Alaska miles worth more than other miles when redeeming for travel, but they actually get a bad valuation when used for magazines.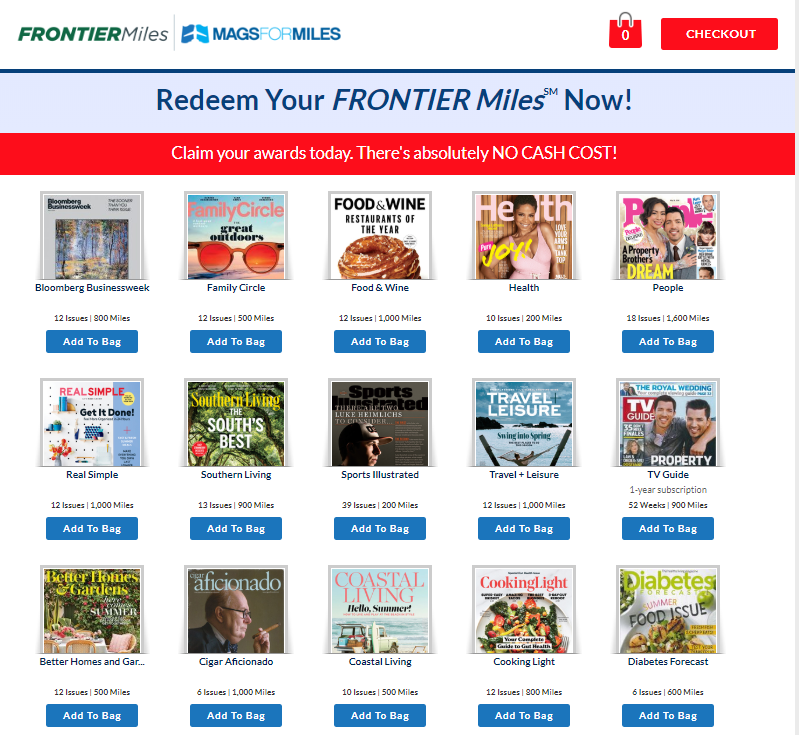 Spirit miles are worth the least
Normalcy returns at the bottom of the magazine award chart where Spirit is the sole member of the third tier. Mags for Miles implies that Spirit miles are worth 20% less than those in Tier 2. That might make sense, except for the fact that I just argued that Frontier miles were pretty much worthless. So how does Spirit get valued at 20% less than worthless? I know, I'm probably splitting hairs here, but you get the idea.
Anyway, I doubt anyone would disagree that Spirit belongs at the bottom of the list, but perhaps the biggest question is why isn't Frontier here with them?
What's up with Sports Illustrated?
The Mags for Miles redemption table is more or less consistent across the three tiers of airlines. In other words, you'll pay proportionally more miles if you use Hawaiian miles for your purchase, than if you use Delta miles. And that's generally true across all magazines, except for one.
Sports Illustrated is a steal at 200 Frontier, Hawaiian, or Alaska miles. For comparison, the same annual subscription costs 1,400 United, American, or Delta miles, or 2,100 Spirit miles. Talk about a sweet spot!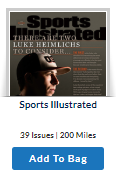 I realize that Sports Illustrated isn't quite the sports authority it was of my youth, but it's still fairly decent. I actually picked up an annual subscription for myself, as well as a Sports Illustrated for Kids.
Arbitraging miles through magazines
As I said above, I love to think about arbitrage opportunities. And to be very clear, this isn't one, or at least a practical one. But it's a fun thought experiment nonetheless.
Since the term arbitrage is misused all over the miles and points space, let's first review the definition of arbitrage from dictionary.com. They define it as
the simultaneous purchase and sale of the same securities, commodities, or foreign exchange in different markets to profit from unequal prices.
With that in mind, imagine being able to simultaneously buy a Sports Illustrated subscription with 200 Frontier miles, and sell a Sports Illustrated subscription for 1,400 United Miles. You would effectively be trading 200 Frontier miles for 1,400 United miles in that transaction.
So let me ask, how often do you want to do that deal?
Of course, the reason that this is not a practical arbitrage opportunity is that there is no liquid market for magazines. So while it's fun to think about laundering miles from one currency to another via the trading of magazines, there's no practical way to do it. And thus, points.com ends up with a near monopoly on converting points from one program to another, and with the typically horrible exchange rates that come with it.
Bottom Line
I thought it was pretty interesting to see the implied mileage valuations that arise from the Mags for Miles redemption table. Having three tiers of airlines seems to make sense, but it's a bit hard to understand how certain airlines ended up in the tier they're in.
In short, I'd say that Alaska miles are undervalued by Mags for Miles, while Frontier miles are overvalued. So if there's a takeaway from this post, it would probably be that if you are in the market for a magazine, Frontier miles are a pretty good currency to use since they get a somewhat reasonable valuation and they don't have many (any?) other good uses. But keep your Alaska miles for use with their partners.
So, can anyone explain what's going on with Sports Illustrated?