Hello from Beirut! After flying from Detroit to Paris on the Air France 787-9, I connected from Paris to Beirut on a Middle East Airlines A330. This was booked as part of the same award ticket using Flying Blue Miles, given that both airlines belong to SkyTeam.
In this post I wanted to share my initial impressions of the flight 3hr45min flight from Paris to Beirut, with a full review to follow.
First of all, am I the only one who loves MEA's livery? Simply gorgeous, in my opinion!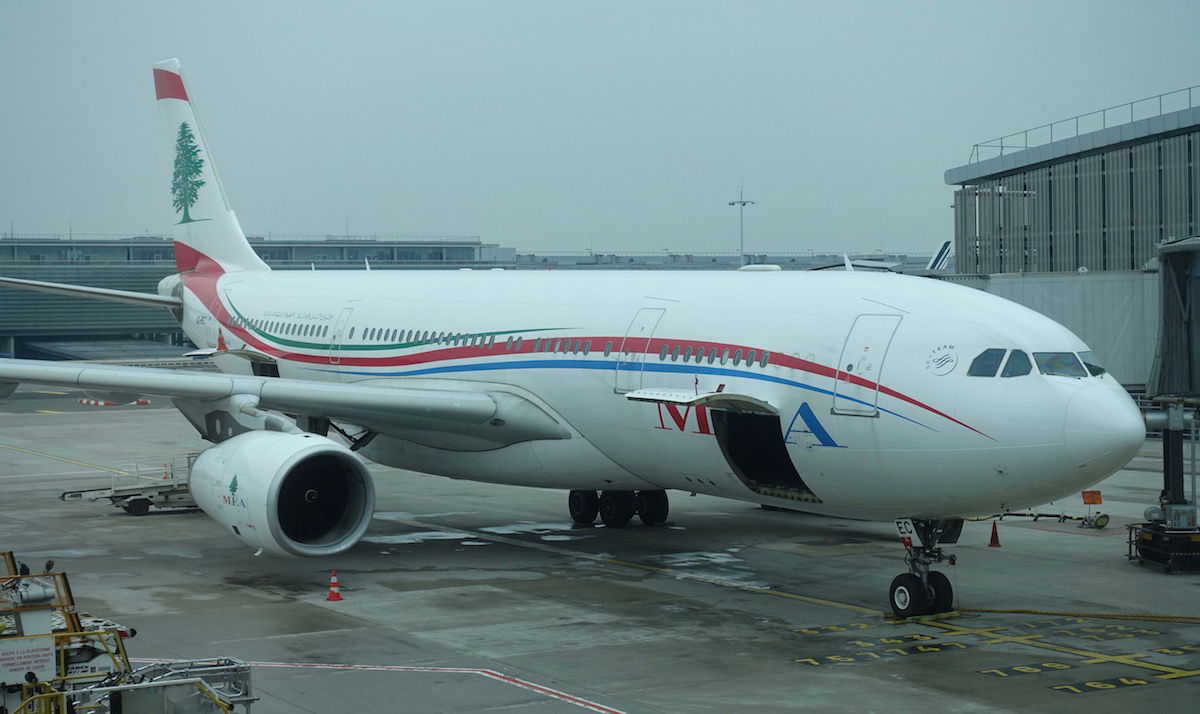 Middle East Airlines A330 business class cabin & seats
MEA's A330s have a total of 44 angled business class seats, in a 2-2-2 configuration.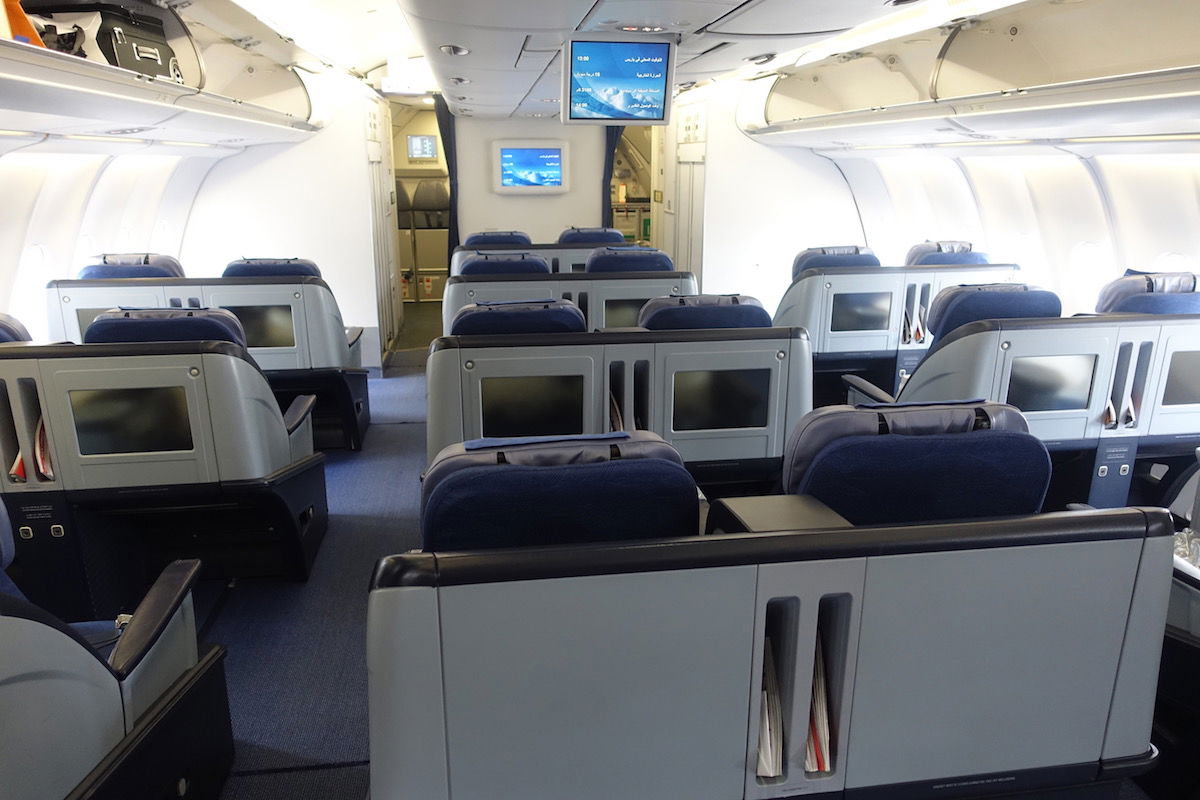 It's interesting how they have a single business class cabin. Rather than having a galley or bathrooms by the second set of doors where everyone boards, they instead just have a big open space, so all eight rows of business class are in a shared cabin. This makes the cabin feel open and spacious, though also less intimate and private.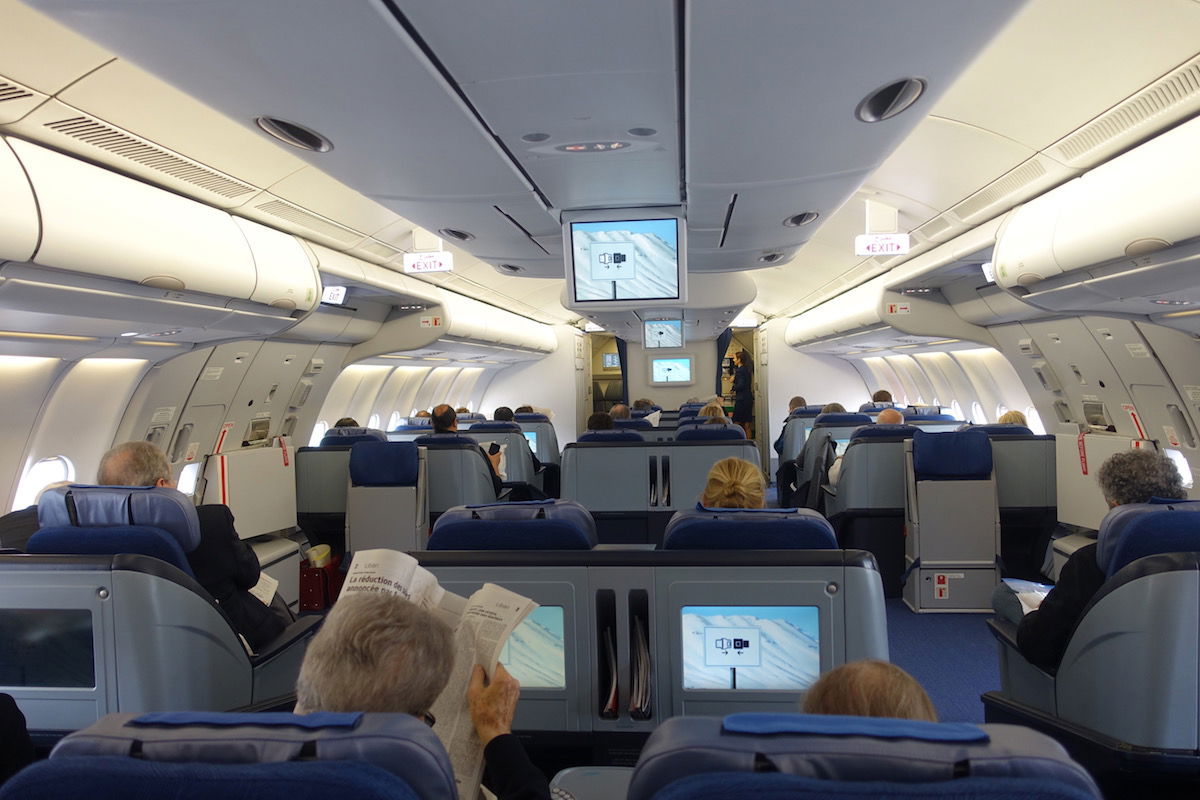 It also means that row five has an outrageous amount of legroom.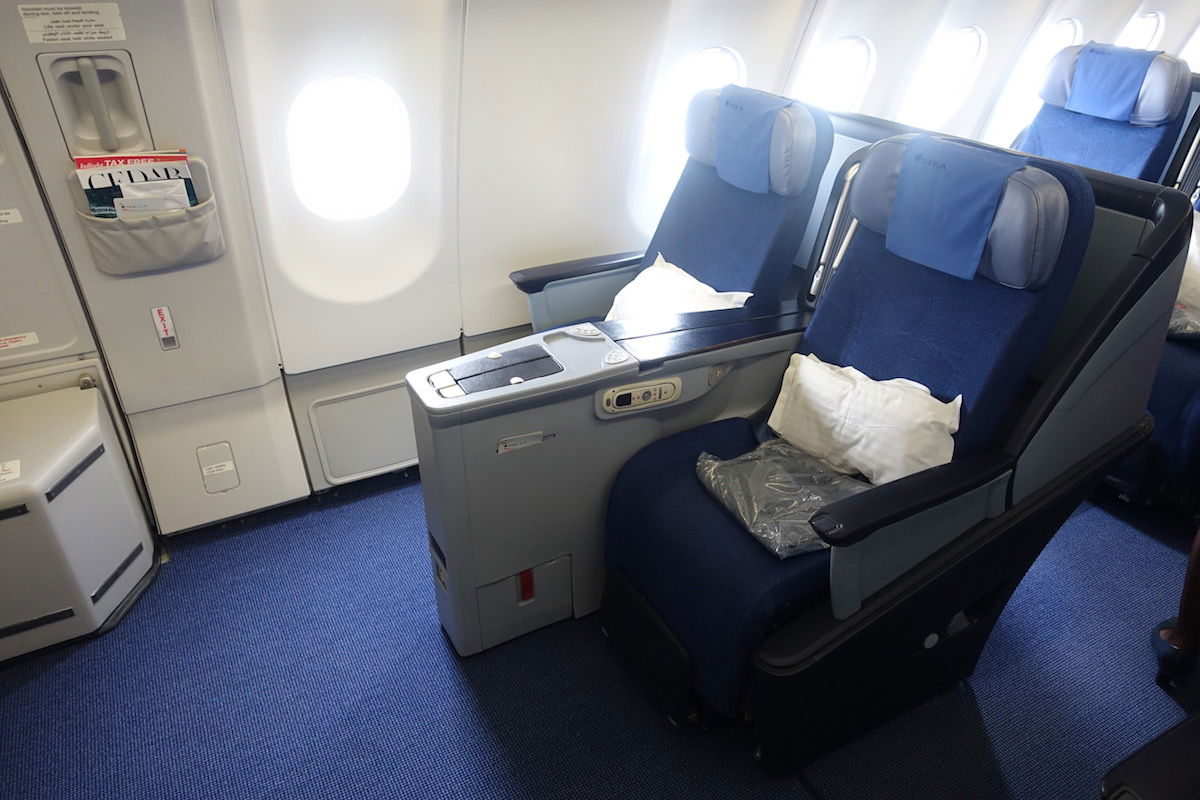 I'm not at all a fan of angled seats, though the truth is that MEA doesn't operate any long haul flights, so the fact that they have long haul configured aircraft at all is nice, and I certainly can't complain. The airline primarily operates routes to Europe, the Middle East, and North and West Africa.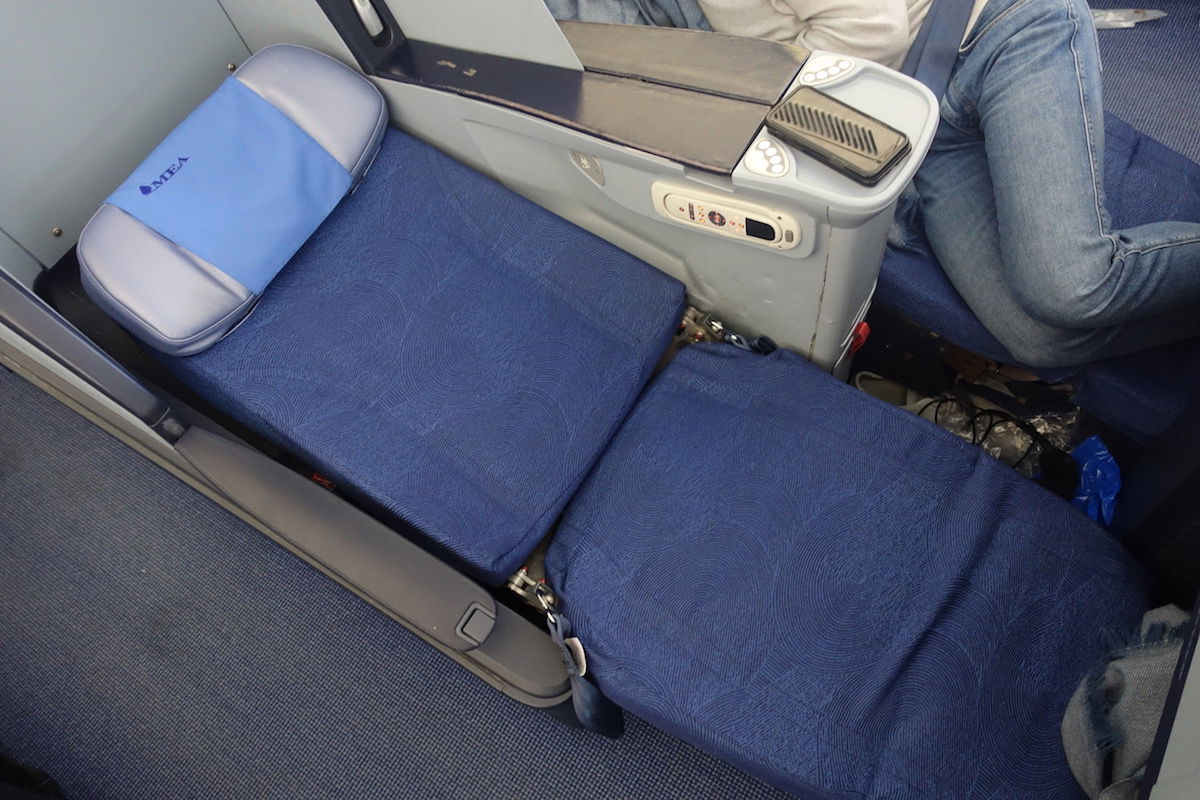 The cabin was definitely showing some wear and tear, though nothing was broken.
Middle East Airlines business class food
The meal service on this 3hr45min flight was quite involved. I was both impressed by the quality and disappointed by the fact that they didn't have Lebanese food on the menu, given that it's among my favorite cuisine in the world (I'm guessing they serve Lebanese food when departing Beirut).
Service began with mixed nuts and drinks. I had a glass of champagne, and they had Nicolas Feuillatte on offer.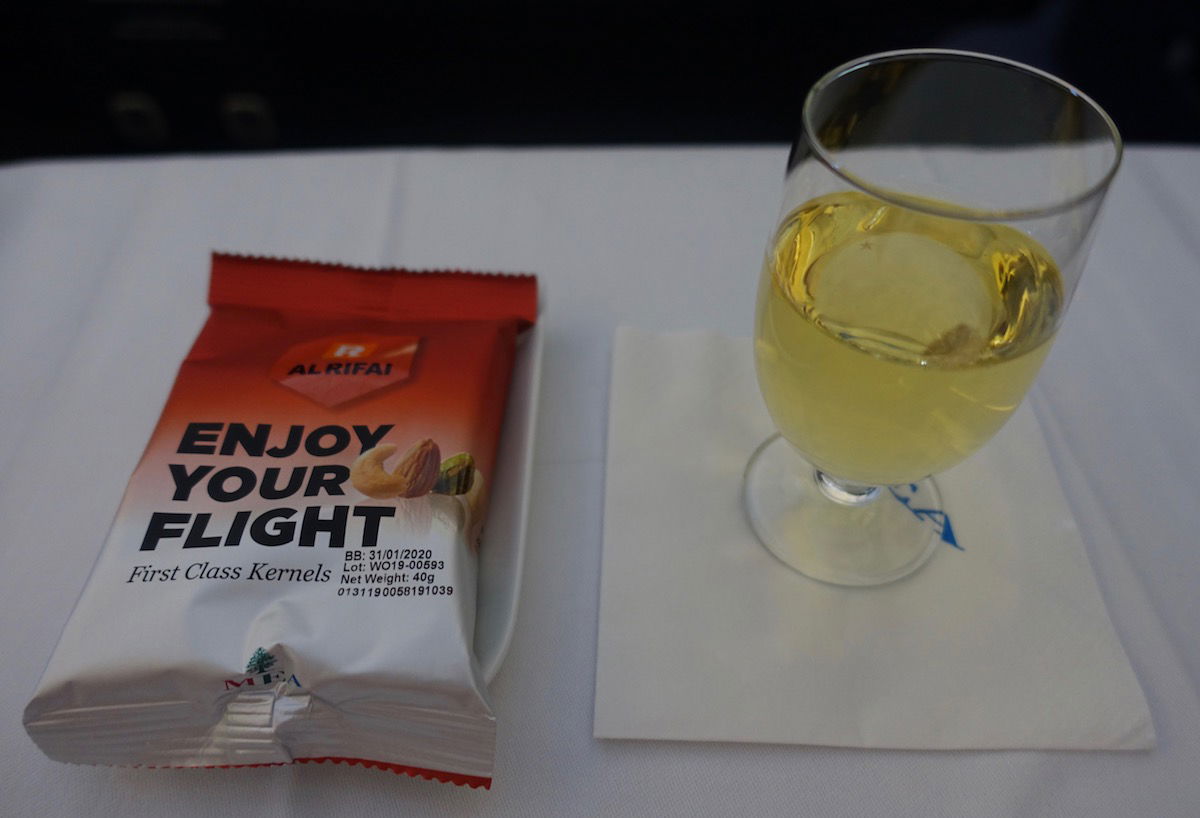 Next up there was a choice of appetizers, with the choice of foie gras or smoked salmon. Unfortunately they were out of salmon by the time they got to my row and I don't eat foie gras. While that sucks, I appreciated that they then took my main course order first, so I'd at least have my choice there.
Along with the appetizer came a side salad and selection of bread.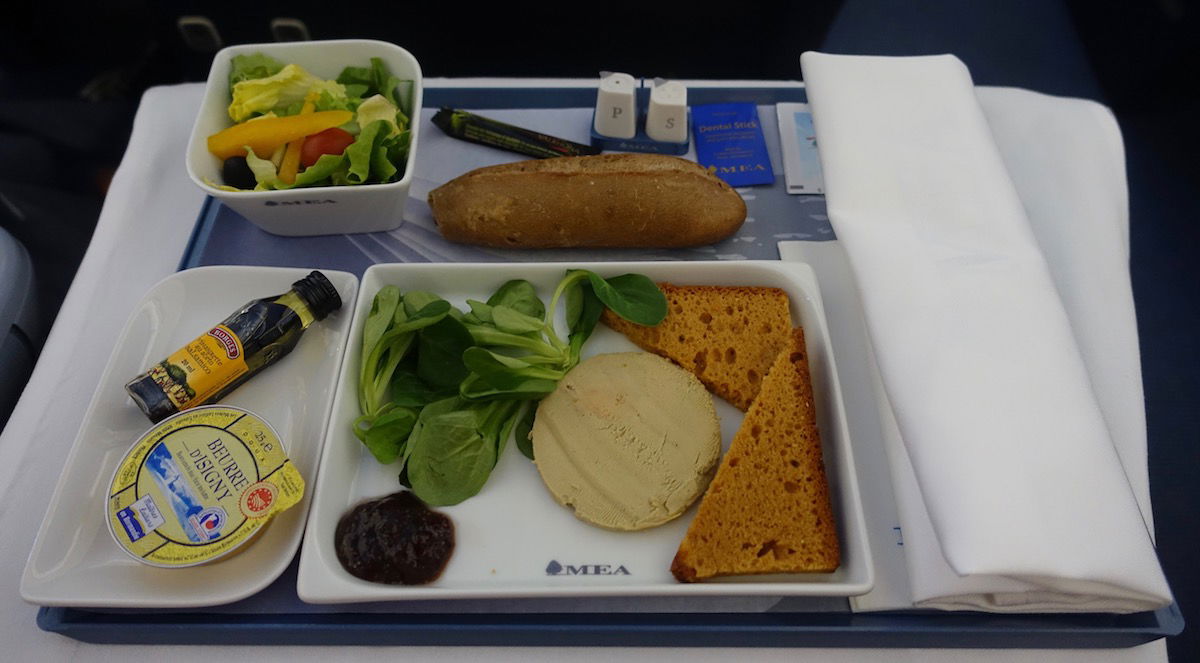 There were three main course choices, and I selected the grilled seafood, which included shrimp, salmon, and cod, with saffron rice and vegetables.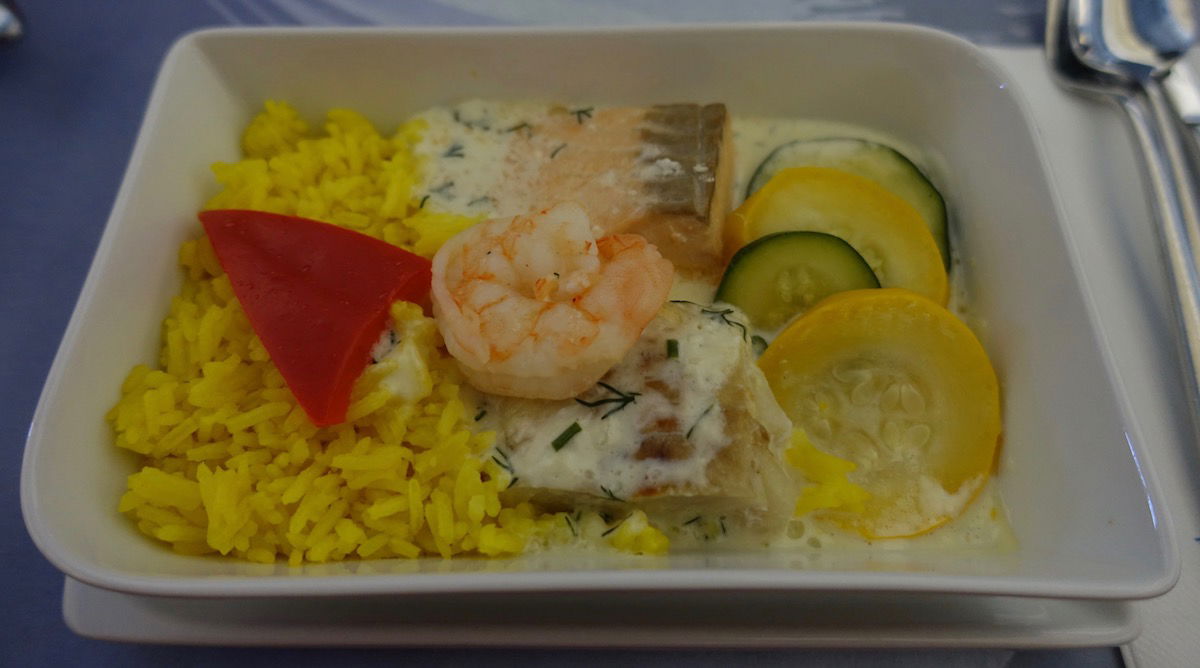 For dessert there were three choices — a brownie, cheesecake, or a cheese plate.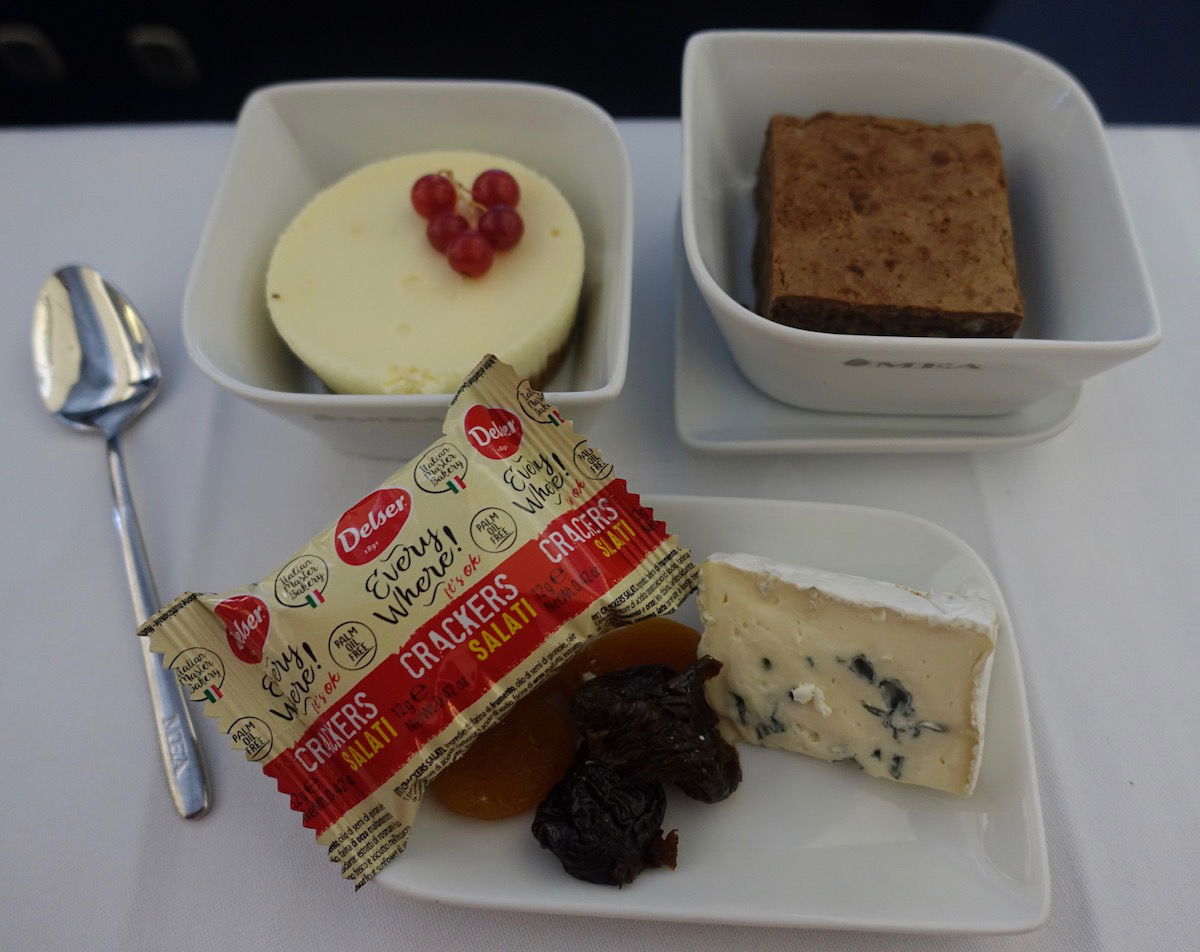 Overall I thought the food quality was fairly good, and it was a pretty elaborate meal for a fairly short flight.
Middle East Airlines business class amenities
At each seat was a pillow and blanket. The pillow was a good size, though the blanket was on the small side and a bit scratchy. Again, this is a pretty short flight, so I can't complain too much about that.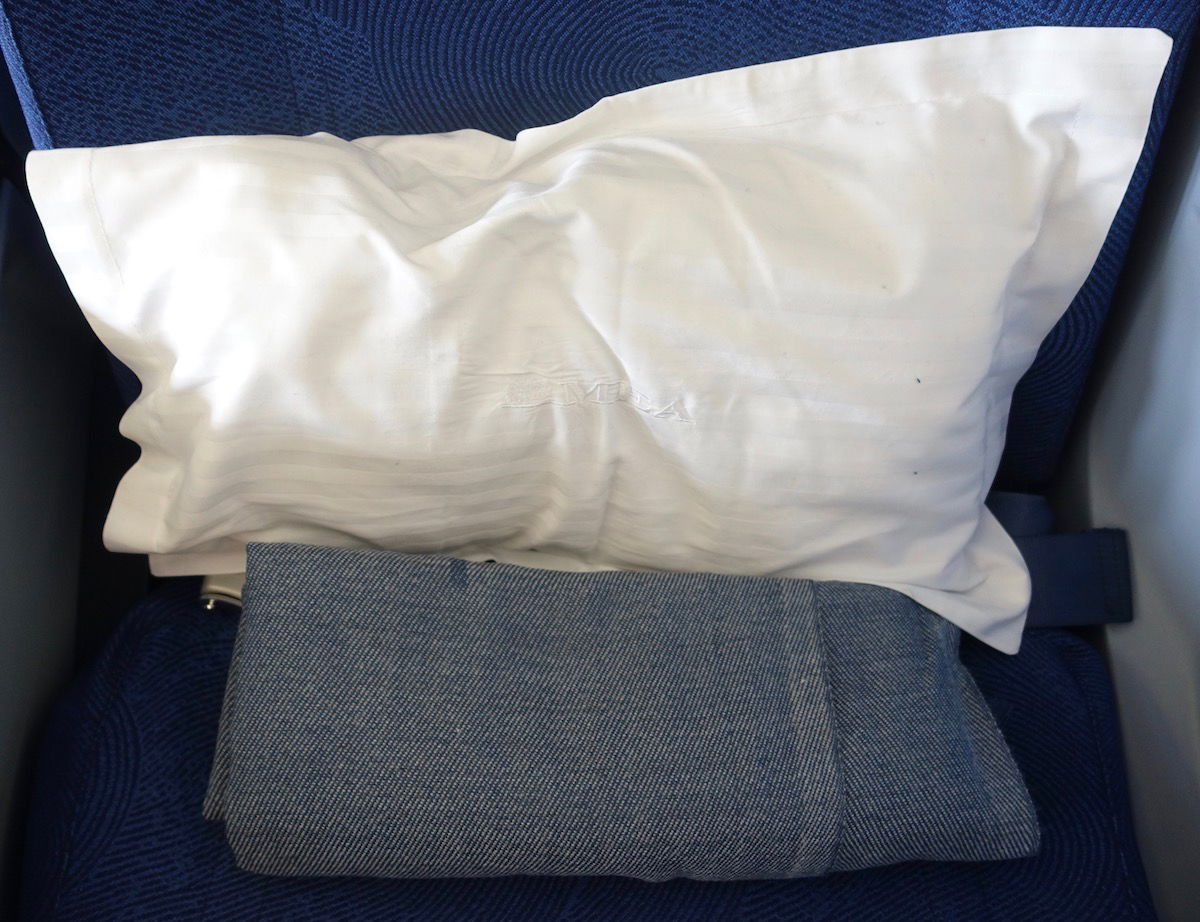 There were no amenity kits or slippers, though each passenger did receive an alright pair of headphones.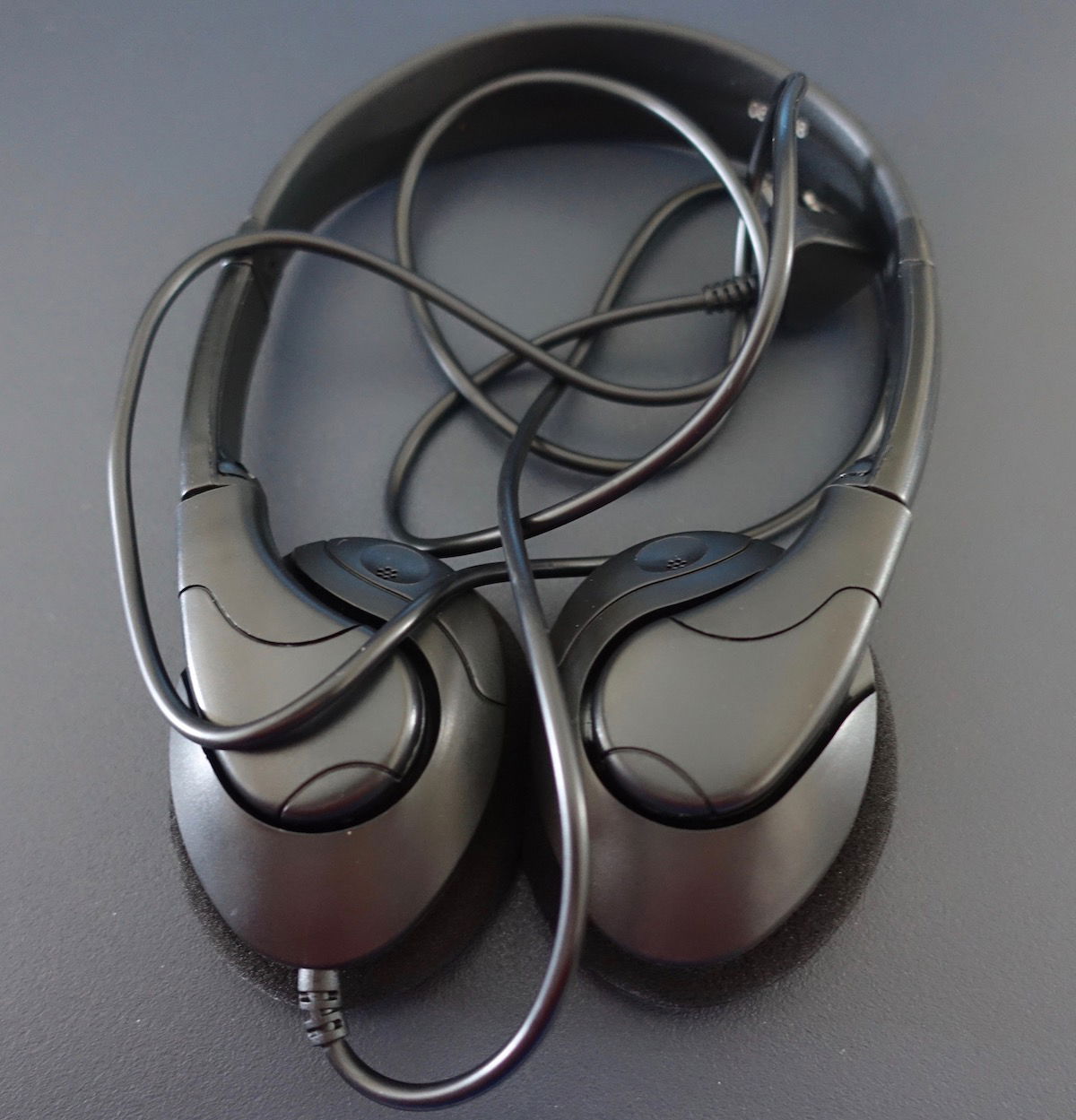 Middle East Airlines business class entertainment
MEA doesn't have Wi-Fi on their planes, though each seat has a personal television. The selection was quite limited, and just included a bit over a dozen movies, and a similar number of TV shows. So I'd recommend bringing your own entertainment.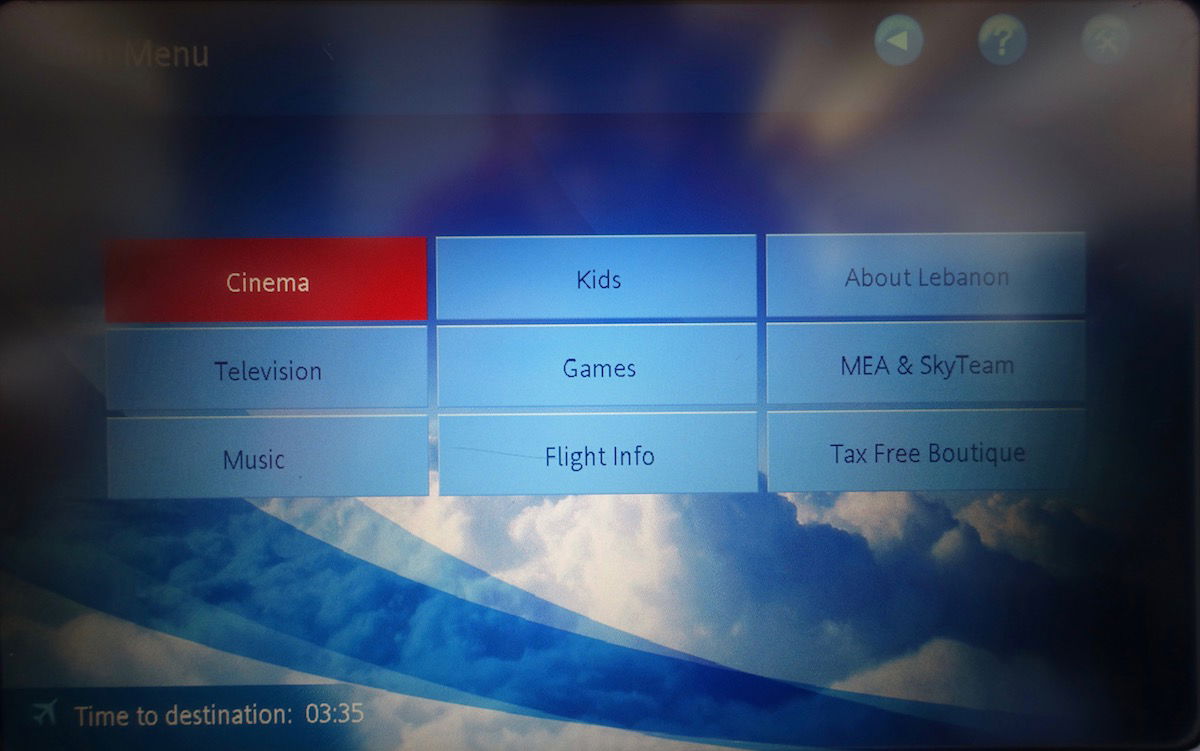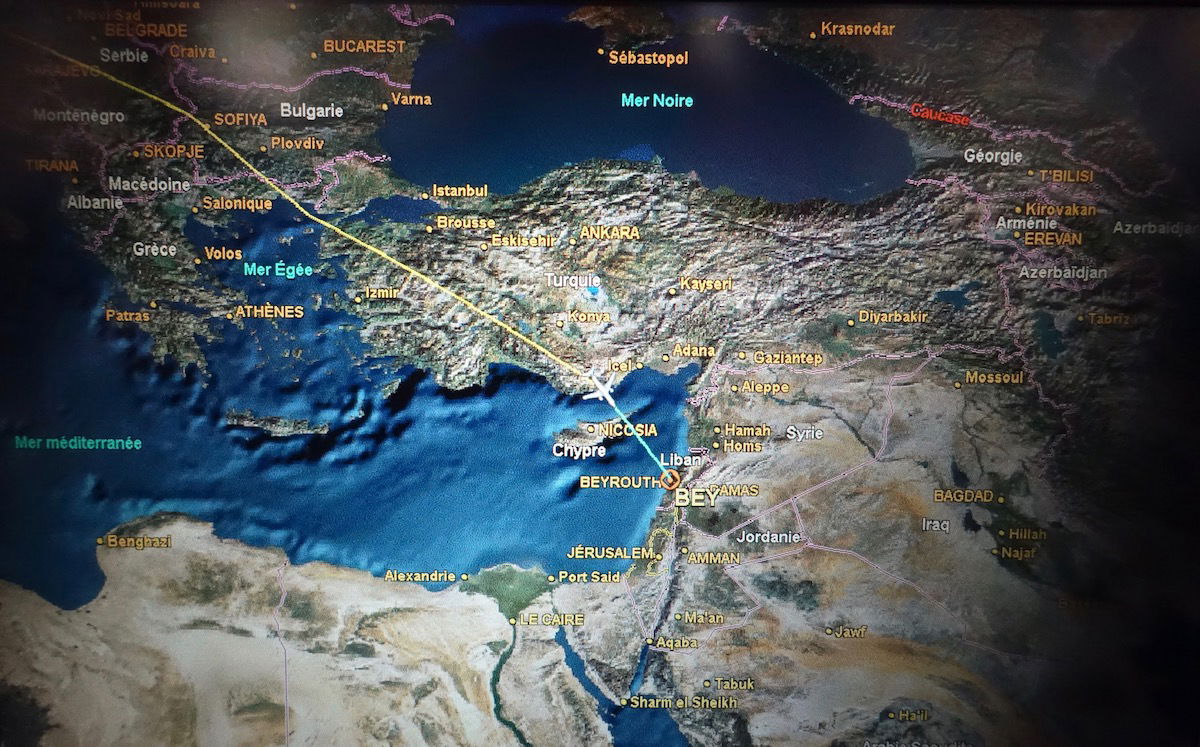 Middle East Airlines business class service
This is what impressed me most. There were four ladies working business class, and they were all exceptionally friendly and professional. I wasn't expecting the MEA experience to be so polished, but everything about the service was impressive.
The crew really seemed like they enjoyed their jobs, and they worked hard almost the entire flight. Every seat on the plane was taken, and given how big the business class cabin is, you can really see how the crew hustles the entire flight.
Middle East Airlines business class bottom line
MEA's business class product was better than I was expecting. Sure, angled seats are nothing to get excited about, but for a sub-four hour daytime flight, this was a solid experience. The food was quite good, and service was excellent.
I wouldn't hesitate to fly MEA again, especially when you consider that many European airlines fly short haul configured aircraft to Beirut, where business class is just economy with a blocked middle seat and better service.
If you've flown MEA, what was your experience like?