A few weeks ago it was reported that American Express Membership Rewards would offer a 30% transfer bonus to British Airways Executive Club as of December 3. Well, that transfer bonus is live for US Membership Rewards accounts, and can be accessed through the Membership Rewards portal.
Through this promotion the 30% bonus is hard coded into the transfer ratio, so 1,000 Membership Rewards points earns you 1,300 Avios. The offer is valid through January 14, 2013.
This is a good transfer bonus, though not the best we've seen. For most of September Membership Rewards offered a 40% transfer bonus to British Airways, and for March through May they offered a 50% transfer bonus to British Airways. So purely based on those datapoints it's probably not worth making a transfer unless you have a specific redemption in mind.
But I have a confession to make, and it pains me to admit this — Avios are really, really starting to grow on me.
Their awards are distance based and their rates roughly correspond to the ones below (though British Airways doesn't actually publish their own chart):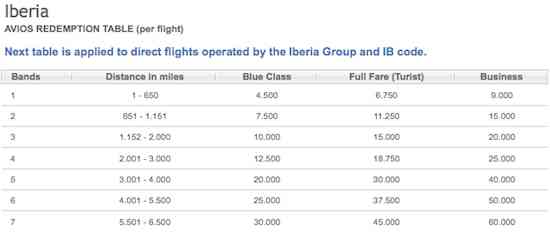 The funny thing is that the award chart isn't useful for what I typically like to redeem miles for — it's a poor value for first class (as they charge three times as much as coach), and the prices are quite ridiculous for longhaul travel. For example, a one-way first class ticket from New York to Hong Kong will cost you 105,000 Avios.
While they're not useful for aspirational awards, they are extremely practical. Just tonight I flew from Los Angeles to Seattle on Alaska Airlines on a ticket I booked using 7,500 British Airways Avios. I had a last minute change in plans so only booked it a day before departure, and the cheapest paid ticket was about $300 one-way. With British Airways you don't pay any close-in ticketing fees, which makes them all the more useful.
Living in Seattle they're great since they partner with Alaska Airlines, and they charge just 4,500 to 7,500 Avios for most west coast hops. But even in other parts of the country they can be a great value for shorter hops, which are often the most expensive.
Avios are also great for travel to South America. British Airways partners with LAN, which has an excellent business class product and an extensive route network throughout South America. They charge just 25,000 Avios for a one-way business class ticket from Miami to Lima, which is a value that's tough to beat.
And even to Europe they're getting better. In the past I was convinced it wasn't possible to redeem Avios without fuel surcharges for transatlantic travel, though now we know that you can redeem them without fuel surcharges for travel on both Aer Lingus and Air Berlin, both of which can be a great value.
Like I said, don't make a speculative transfer to take advantage of this "just because," but by all means plan a trip that would maximize Avios, and look at this transfer bonus as a further incentive to do so.