Update: After reaching out to a Marriott spokesperson, I was told the below information isn't correct, and there's no August 4 deadline. Marriott recommends that members with a certificate attach it to a hotel stay before August 18. Obviously there's a lot of confusion when it comes to this merger, and there are even conflicting official answers. I'll leave this post up rather than deleting it so that people aren't confused about why it disappeared, and know there's no August 4 deadline.
A couple of days ago we learned that Marriott's new loyalty program will kick in as of August 18, 2018. We knew the program would launch at some point in August, though we didn't know when, so at least it's good to now know exactly when that's happening.
For those of us looking to maximize points, one of the big looming questions is what happens to Marriott Travel Packages. Travel Packages are the best use of Marriott points, as you can redeem for a combination of free hotel nights and airline miles.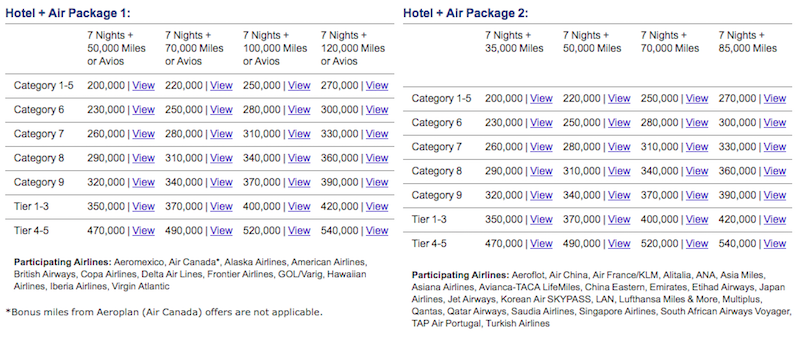 This redemption is being significantly devalued with the new program, so now is the time to book if you're interested.
When you book these Travel Packages you're issued a certificate for a seven night hotel stay valid at select categories of hotels. The huge question has been how these outstanding certificates will be handled if they haven't been redeemed, given the category changes we're seeing. Marriott has refused to answer this (or has said they're still "working on it"), though we now have a further update.
My assumption all along has been that you can continue to book Travel Packages through August 18 (when the new program forms), but that's not the case. Marriott Travel Packages need to be booked before August 4.
Steven at samchui.com quotes a Marriott spokesperson as saying the following:
"We encourage members with existing travel package certificates to book before August 4. After that date, those certificates will go dormant due to the new systems we have created to bring the loyalty programs together. Members should be rest assured though that we are working on a solution and will let them know as and when we have more information to share."
So the clock is ticking, and if you want to book a Travel Package, you have just days remaining to do so.
I promised I'd write a follow-up post about my strategy, though I still haven't published that. Why? Because every time I think I've decided what to do, I change my mind. Given that it's crunch time, I'll share my thoughts on this shortly. As before, my theory is that they'll be generous with transferring over categories to the new chart, given the uncertainty they've created.