As an animal lover I sort of love this story… I think? Essentially a man had all of his frequent flyer miles taken away because of an elaborate scheme he concocted to get his overweight cat on a plane.
So, what happened? 34 year old Mikhail Galin was trying to fly from Riga to Vladivostok (via Moscow) with his cat, Viktor.
He flew from Riga to Moscow with his cat in a carrier in the cabin without issue. The problem arose when it came time to fly from Moscow to Vladivostok. His cat was weighed, and it was determined that he was over the maximum weight limit for cabin pets, as Viktor weighs 10kg. Only pets weighing up to 8kg can fly in the cabin, while heavier pets need to fly in the cargo hold.
As I'm sure many animal lovers can relate to, we don't want our four legged family members in the cargo hold. Mikhail wasn't prepared to have Viktor fly in the cargo hold, so he devised a plan — he rebooked for travel the next day from Moscow to Vladivostok.
The next day he borrowed someone else's cat for the check-in process, so that the cat could be weighed, and everything would be okay. Then he swapped cats, returned the other cat to the owner, and Viktor could fly with his dad to Vladivostok. It worked… yay!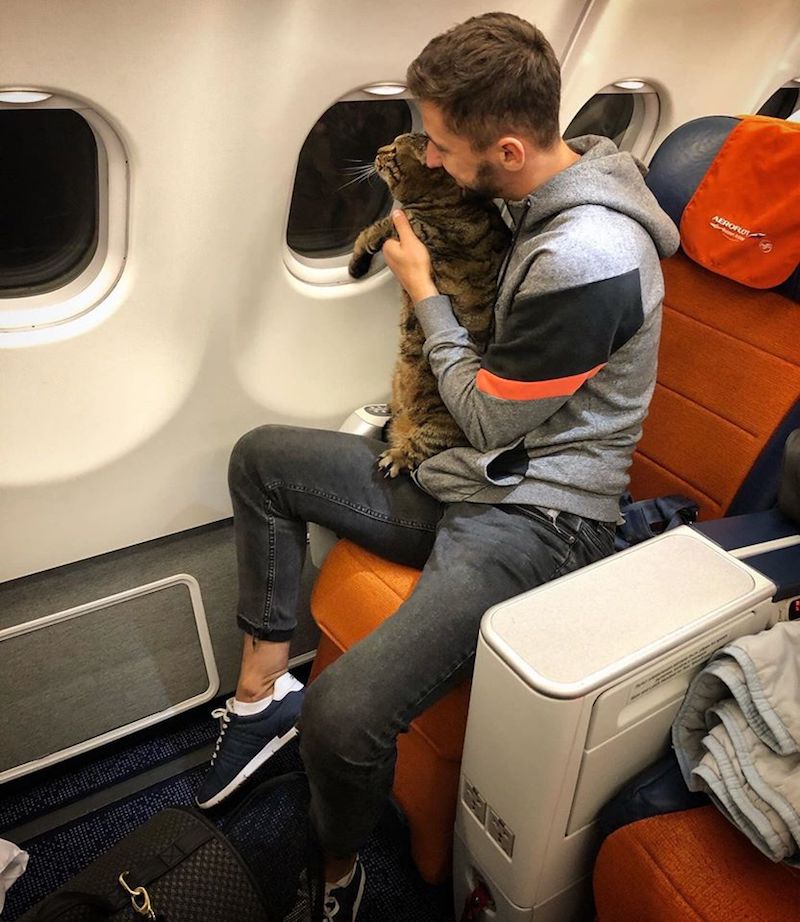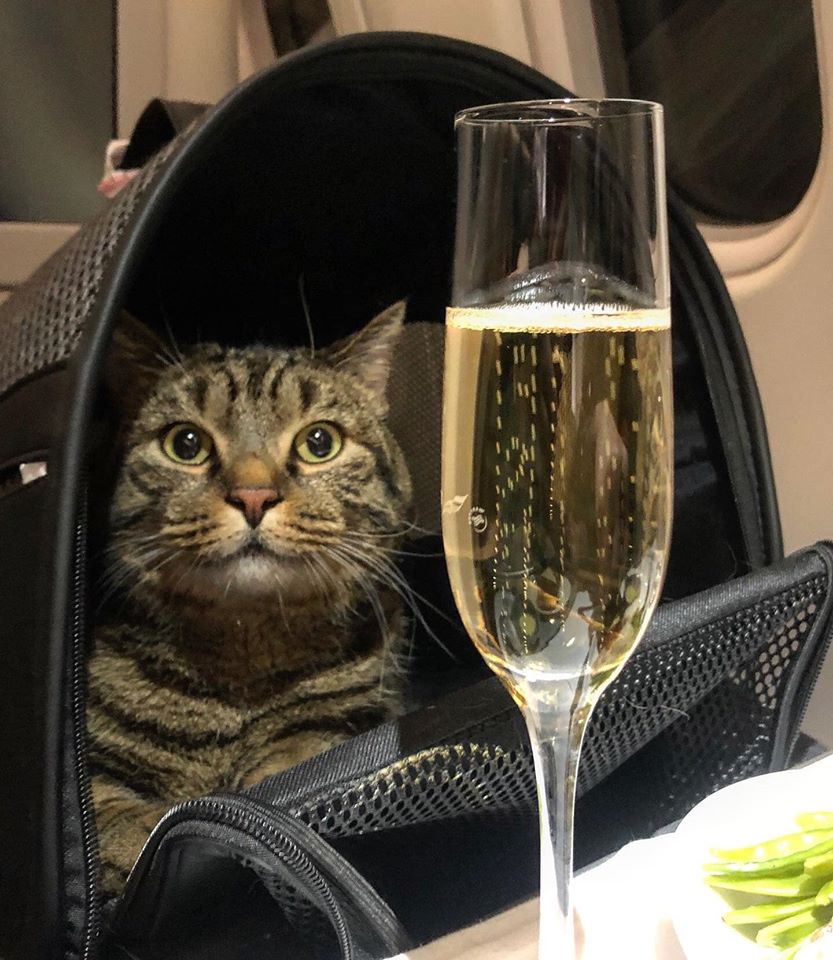 Mikhail had been sharing his cat escapades on Facebook. So after making it to Vladivostok he cheerfully shared the update that Viktor was able to fly in the cabin, and he explained the cat swap operation he had undertaken.
Unfortunately Aeroflot was made aware of this as the post went viral. They reviewed the video footage in which they saw the swap, and he ended up having all of his Aeroflot miles taken away.
Aeroflot explained that they had "taken the decision to take this passenger out of its frequent flyer programme. All of the miles collected during his time in the programme will be annulled."
I'm happy Viktor had a nice journey for the long flight to Eastern Russia, though this might be his last one like this, unfortunately.
Bottom Line
Obviously this guy was ultimately in the wrong, and I also get that they have to set some limits (though it makes me sad that Viktor would have to be checked). However, it seems unfair that they essentially wanted him to check Viktor half way through the journey.
What do you make of this story — yay Mikhail and boo Aeroflot, or boo Mikhail and yay Aeroflot?