The Maldives is heavily reliant on tourism, as the sector makes up 67% of the country's GDP. The country briefly shut down due to coronavirus in early 2020, and then reopened in July 2020 with limited restrictions. Ultimately the Maldives is a relatively low-risk place to go, in the sense that almost everything is outdoors, and that it's easy to maintain distance from others.
The country is continuing its quest to revive tourism with a couple of further initiatives, which might put the Maldives on some peoples' radars.
Maldives plans to offer vaccines to visitors
Maldives tourism minister Abdulla Mausoom has revealed the country's "3V" strategy, including "visit, vaccinate, and vacation." The country hopes to welcome 1.5 million tourists and 10 million bed nights in 2021.
As part of this, the Maldives plans to soon offer vaccinations on arrival to tourists:
The government's priority is to first vaccinate all residents; so far 53% of residents have received at least their first shot, including 90% of frontline tourism workers
After that — with a timeline that remains to be seen — visitors will also be offered vaccines on arrival
The Maldives has so far received vaccine donations from India, China, and the World Health Organization, and the country has also ordered more supply from Singapore.
Still, there are more questions than answers as of now:
Will visitors have to pay for their vaccines?
Which vaccines will be offered to visitors?
What are the plans for getting people their second dose?
Will vaccination on arrival be entirely voluntary, or mandatory?
The tourism minister claims that supply won't be an issue for this initiative:
"I don't think supply's a problem in Maldives because our population is relatively small. The quota we get from the various organizations and friendly nations also will help."
The Maldives isn't alone in considering offering vaccines to visitors, as Serbia has had a similar program.
The Maldives will soon offer vaccines to visitors
Vaccinated visitors now exempt from restrictions
In addition to potentially offering vaccines on arrival, the Maldives has now lifted testing requirements for vaccinated travelers. Previously even vaccinated travelers needed to get tested in order to visit, while that's no longer the case.
Effective immediately, no negative PCR test is required for those who are fully vaccinated, which includes those who received their last recommended vaccine dose at least two weeks ago.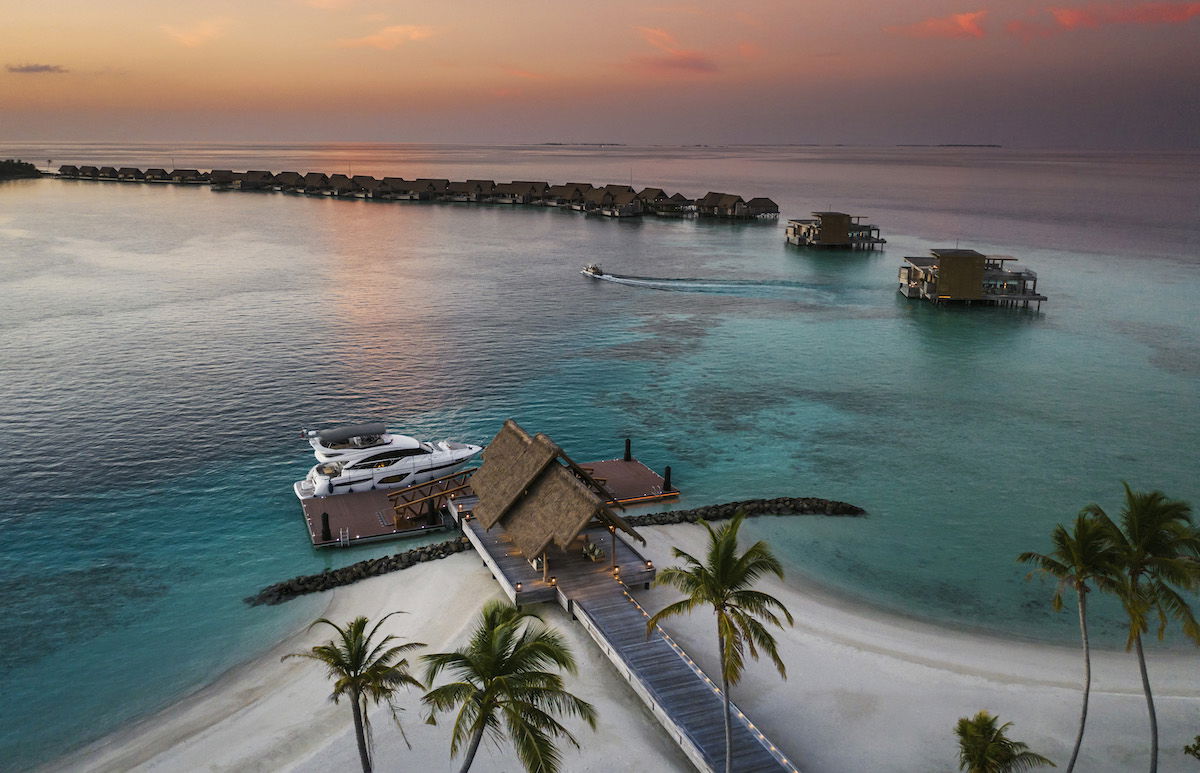 Vaccinated visitors will soon be exempt from testing requirements
Bottom line
The Maldives has been hard hit by coronavirus, given how dependent the country is on tourism. Fortunately the country has been open since last July, and has proven a popular destination for many, given the opportunities to have a relatively safe holiday.
The Maldives is now no longer requiring fully vaccinated visitors to get tested. On top of that, once all residents are vaccinated, the Maldives will start offering vaccines to visitors.
What do you make of these initiatives? Has anyone visited the Maldives during the pandemic, and if so, what was your experience like?