Shortly Malaysia Airlines will be taking delivery of the first of six Airbus A350 aircraft that they have on order. The airline plans to use these to replace the A380s that they presently operate between Kuala Lumpur and London. The A380 provides too much capacity for them on the route, though the problem is that as of now it's the only plane in their fleet capable of operating the flight nonstop.
In August we learned when Malaysia Airlines would begin flying the A350 on the two daily flights between Kuala Lumpur and London. Specifically, the two London frequencies will be operated by A350s as of the following dates:
MH004/001 as of January 15, 2018
MH003/002 as of March 5, 2018
Malaysia's A350 will be in a three class configuration. First class will consist of a single row in a 1-2-1 configuration, though we don't yet know exactly what product they're going with (apparently it's based on a Vantage XL configuration, though). In business class, Malaysia will have the same staggered configuration that they have on their A330s.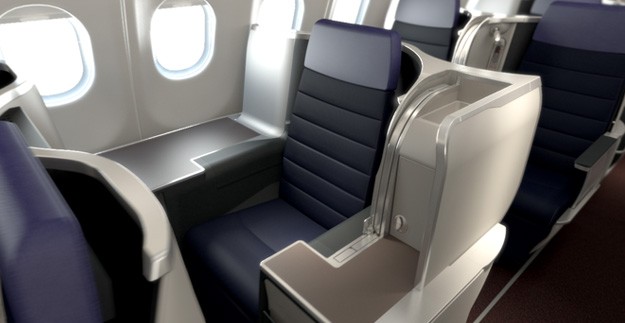 This is a significant improvement over Malaysia's A380 business class, which simply consists of fully flat forward facing seats.
Anyway, when an airline takes delivery of a new type of plane, it's normal for them to first operate some regional flights ahead of longhaul service. This is so they can familiarize the crews with the new plane, and also work out any kinks before the plane starts operating longer flights.
With that in mind, Malaysia Airlines has announced some intra-Asia A350 flights that they'll be operating late this year and early next year. Specifically, the A350 will fly the following, per @airlineroute:
5x weekly between Kuala Lumpur and Bangkok between December 9, 2017, and January 13, 2018 (MH782/783)
Daily between Kuala Lumpur and Penang between December 9, 2017, and January 14, 2018 (MH1140/MH1145)
5x weekly between Kuala Lumpur and Singapore between December 10, 2017, and January 14, 2018 (MH613/616)
Not only is this a cool opportunity to try Malaysia's newest plane, but they're not selling first class on these flights. It looks like business class passengers are able to assign themselves first class seats on a first come, first served basis at no additional cost. So this is a chance to try Malaysia's A350 first class seat early on.
I should mention that seat assignments are always subject to change, so there's no guarantee the seat assignment will stick. It's still possible that there will be an equipment change, or that they'll reseat people. But I'd say it's a fairly safe bet.
Award availability is wide open on all these flights, though Malaysia's business class fares are also very reasonable. For example, I see roundtrip business class fares from Kuala Lumpur to Bangkok for ~$200, so at that cost I'd rather just pay cash.
Anyone plan on taking one of these Malaysia A350 short-haul flights?