The Lufthansa First Class Terminal recently joined Twitter. At first I assumed it was an account by a fan, though it does in fact seem to be an official account. If there's one thing to know about me it's that I'm obsessed with Lufthansa's first class ducks and Rimowa amenity kits. Don't believe me? Here's a picture I just snapped of my living room: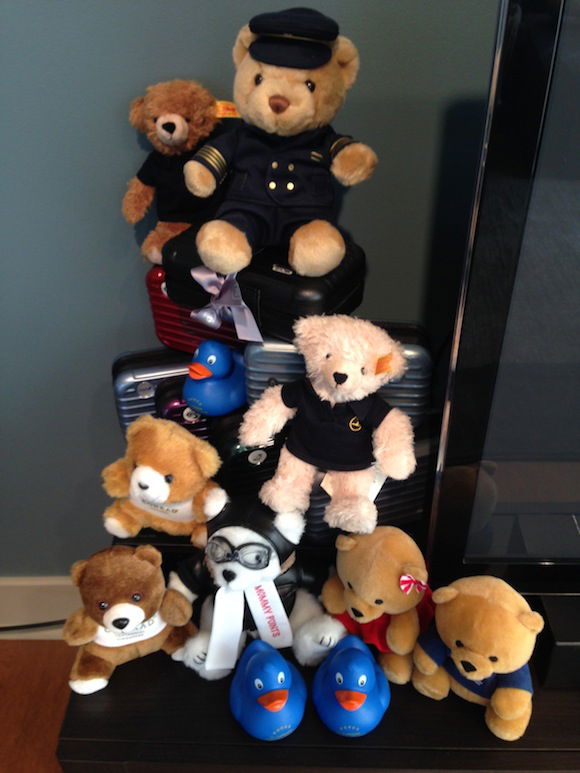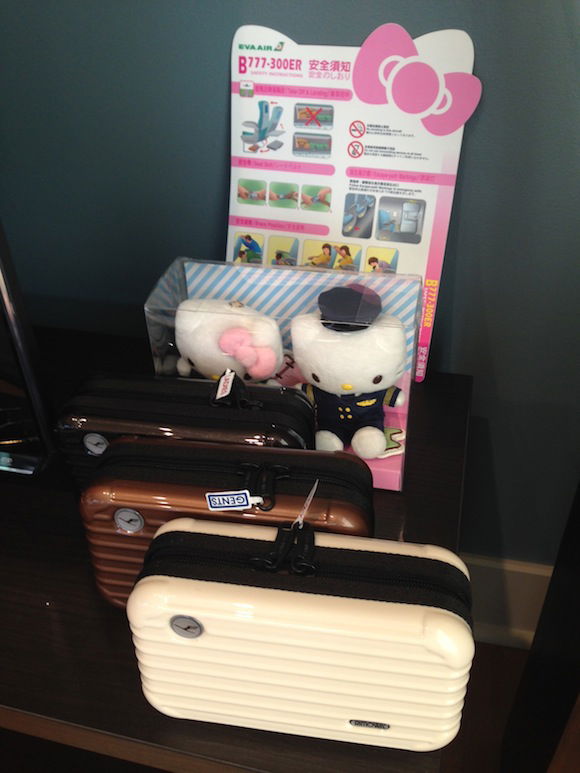 And of my shower: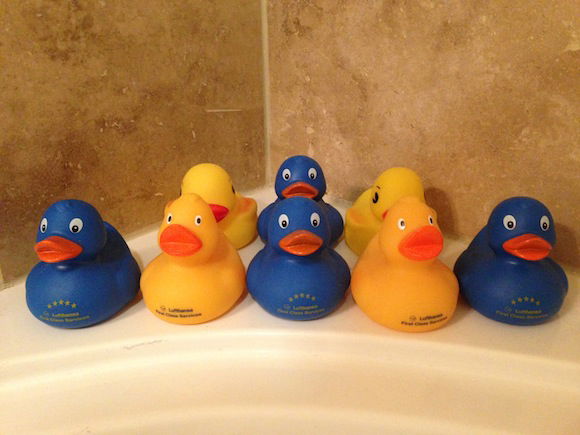 In the interest of full disclosure, the airline and hotel teddy bears and Hello Kitty stuff is just there so the ducks and Rimowas don't get lonely.
Anyway, Lufthansa is running a cute Twitter promotion whereby you can custom build your own duck:
Customize your own first class duck! Just tweet #myfirstclassduck + hashtags of your choice from the list below: pic.twitter.com/QsWJyAY5UQ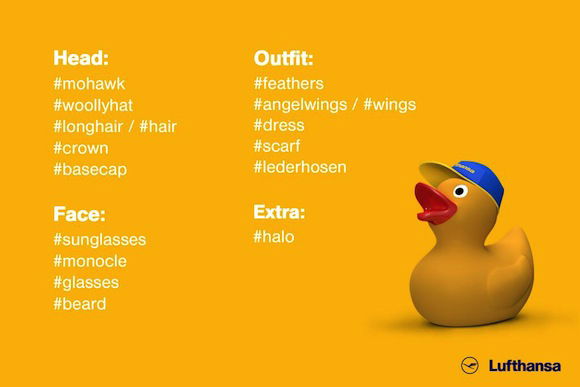 Once you Tweet them they'll instantly Tweet back a picture of your duck. I built a duck with lederhosen and a monocle, and here's what it looks like: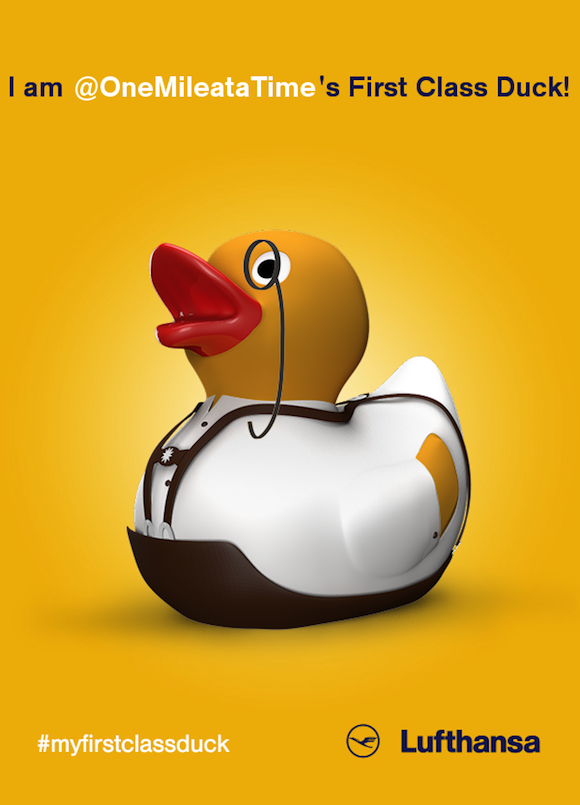 Now if only I could actually pick it up during my next visit to the First Class Terminal!