As many readers of OMAAT know firsthand, being loyal pays off – whether it comes to airlines or hotels, loyalty is rewarded with preferred status, miles, and points that can be redeemed for free nights and international first class tickets that would otherwise break the bank.
While you can't amass miles and points at most boutique or independent properties, you can still be treated like you have top-tier status, even if you've never stayed at the property before!
How to be treated like you're a loyal guest (even when you're not)
Cue Virtuoso – an invitation-only travel alliance of nearly 1,000 luxury hotels and resorts in 80 countries that offers the amenities many top-tier guests of hospitality brands like Starwood, Hyatt, and Hilton know and love – daily breakfast, complimentary room upgrades, and free internet to the clients of affiliated Travel Advisors – in addition to resort credits. These perks are available by booking the best available/flexible rate through an affiliated Travel Advisor, and the cancellation policy is the same as the hotel's standard flexible cancellation policy.
What's the catch? There isn't one, really. Independent and boutique hotels know they're up against big competition with large hospitality brands and chains that reward loyalty, so they offer similar perks as an added incentive and sales tool for Travel Advisors.
When to book through Virtuoso
Anytime! If you're staying at a property that is a member of Virtuoso, it's a no-brainer and a simple way to add value if you are planning to book the best available rate anyway.
For those of you that are die-hard loyalists to a particular hospitality brand, you're probably stumped from time to time when traveling somewhere without many options. For example, Starwood enthusiasts don't really have choices when it comes to Scandinavia. When Ben and I traveled to Oslo in June, we chose to stay at Hotel Continental for this very reason, and we were rewarded well for booking through Virtuoso with a complimentary upgrade to a charming Junior Suite with a massive terrace and views of the city. While Starwood's presence has recently expanded with the partnership with Design Hotels, these properties don't offer the same elite perks.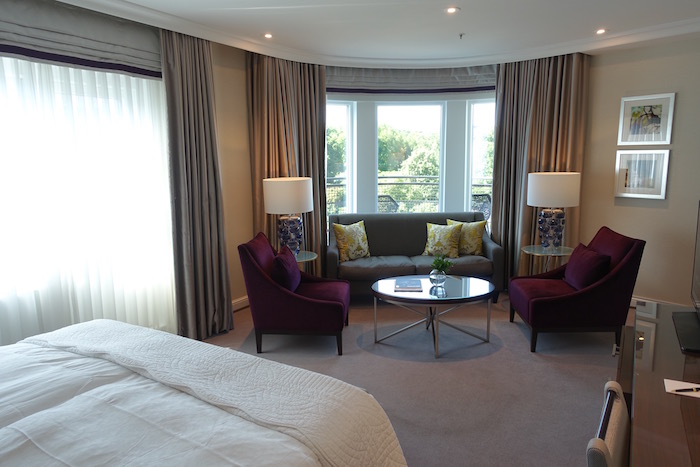 Hotel Continental Oslo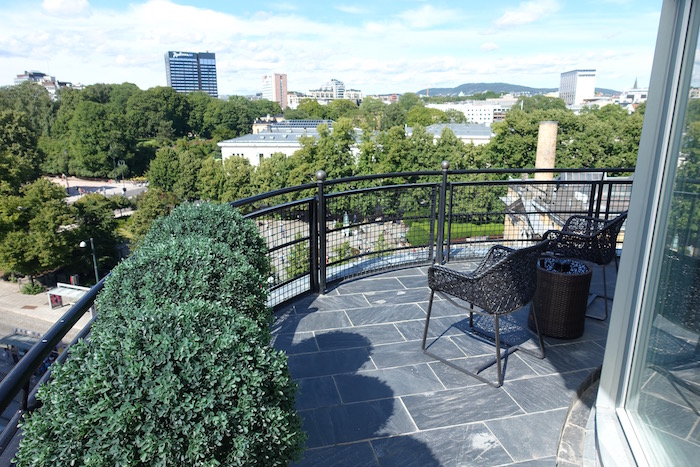 Hotel Continental Oslo
Other times, you may want to stay in a property with a bit of local flavor, which chain hotels sometimes fall short of providing. Los Angeles has endless options, many of which do offer a genuine and unique ambiance, although this doesn't necessarily rule out the charm of an independent and iconic property like Sunset Tower, for instance. Ben and I stayed there in 2015 and were upgraded to one of four rooms in the entire hotel with a terrace that offered views of the Hollywood Hills and famous Sunset Strip. We then went downstairs and enjoyed dinner on the house at the hotel restaurant with the $100 USD food and beverage credit.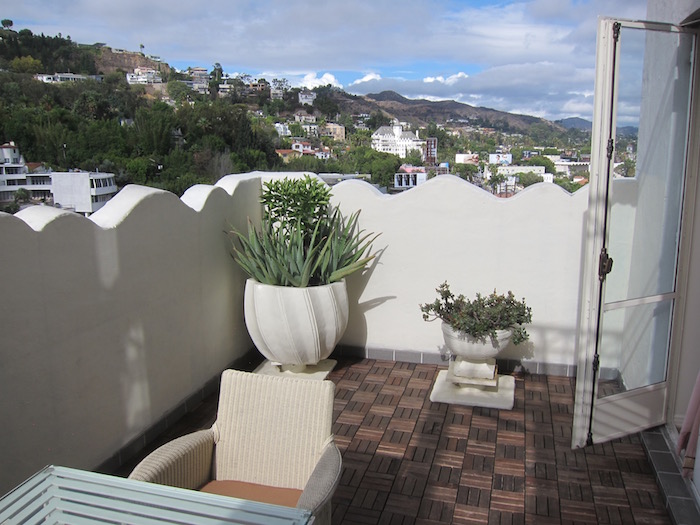 Sunset Tower Hotel Los Angeles
Sunset Tower Hotel Los Angeles
Maybe you're fond of a hospitality brand that doesn't have a loyalty program, or simply doesn't have a very good one. For example, Rosewood Hotels and Resorts doesn't have a loyalty program at all, while Sofitel Hotels and Resorts is part of Le Club Accor, which isn't especially rewarding in terms of elite recognition or points. Together they have 24 properties affiliated with Virtuoso offering amenities like breakfast, room upgrades, resort credits, and more.

Rosewood Abu Dhabi
From time to time, you may choose to stay at a property that does reward loyalty and status, but you're not a preferred guest – like a Ritz-Carlton property, for example. Ritz has over 50 properties that are Virtuoso members, giving you access to the perks of preferred status without spending the time and money to achieve it.
How to book through Virtuoso
To book, check a rate, or learn more, feel free to contact me at [email protected]. I'd love to hear from you. You can also find a list of Virtuoso affiliated Travel Advisors at Virtuoso.com as well as a comprehensive list of hotels and their amenities.
To look up specific hotels, go to this page of the Virtuoso website, and you can search hotels by name, location, etc. When you find a hotel you're interested in, just click on "Virtuoso Amenities," and you can see all the benefits. Then you can contact a Travel Advisor to book the stay for you.
Bottom Line
With nearly 1,000 properties in its portfolio, Virtuoso offers complimentary amenities at independent hotels as well as a number of luxury hospitality brands small and large, including Auberge, Dorchester Collection, Four Seasons, Jumeirah, Mandarin Oriental, Oberoi, Park Hyatt, Raffles, Relais & Chateaux, Ritz Carlton, Rosewood, Shangri-La, Six Senses, Sofitel, Taj and more.
Virtuoso doesn't just include uber-expensive hotels, but there are also plenty of charming independent hotels in the collection that are priced similar to what you'd pay at a major chain hotel (or in many cases even less).