Per airlineroute.net, Lufthansa will begin operating a 747-8 on one of their Frankfurt to Chicago frequencies as of October 27, 2013. Presently they have two daily frequencies between Frankfurt and Chicago, so the earlier of the two flights will become a 747-8.
That frequency operates with the following schedule:
Lufthansa 430 Frankfurt to Chicago departing 10:35AM arriving 12:55PM
Lufthansa 431 Chicago to Frankfurt departing 4:10PM arriving 7:30AM (+1 day)
The biggest benefit of the 747-8 over the 747-400 is that the 747-8 features Lufthansa's new fully flat business class seats, which are a huge improvement over the old product.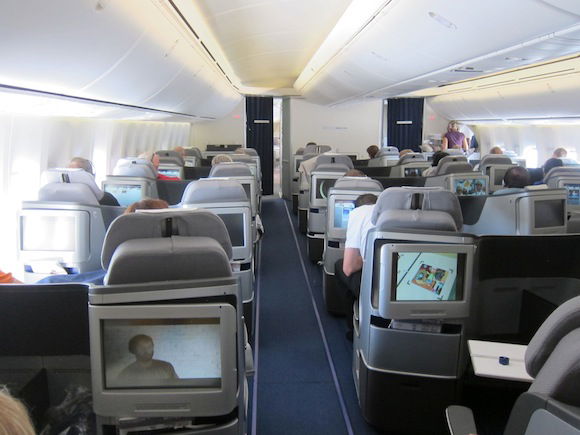 747-8 business class
Originally it was even more exciting since the 747-8s had 92 business class seats, compared to the 80 they have on most of their 747-400s. However, in the meantime they've realized there's not enough demand for that many business class seats, so they've retrofitted the 747-8s to have 80 business class seats as well. So unfortunately the 747-8 no longer translates into an increase in the amount of business class award space.
Regardless, it's a damn sexy plane, which I had the pleasure of flying just a couple of days ago in first class.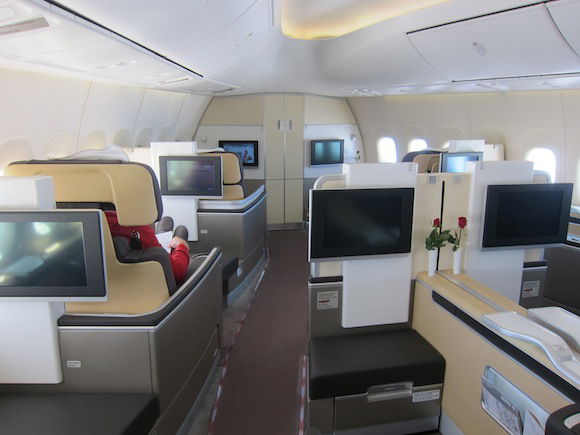 747-8 first class
(Tip of the hat to Ghetto IFE)