I don't envy European airlines when it comes to their labor relations (not that the US carriers have great labor relations either, or that the Middle Eastern airlines, have, um, any labor relations).
In the case of Lufthansa, their pilots have gone on strike ~13 times in a 16 month period, most recently in September. Apparently these strikes cost the airline somewhere to the tune of 320 million Euros. As far as I know there wasn't a single strike in all of October, so I guess the flight attendants are taking the role of the pilots this month.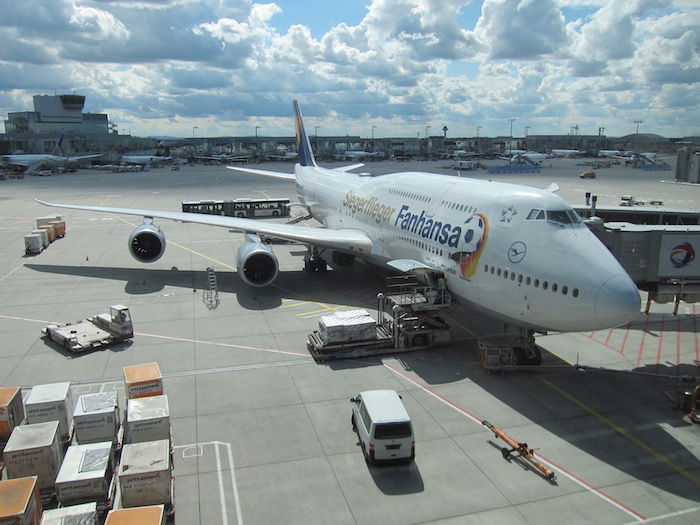 Per DW, Lufthansa's 19,000 member cabin crew union, UFO, has announced that they plan to go on strike next week:
The decision to conduct the one-week strike from November 6-13 was announced in a press conference on Monday by the head of UFO, Nicoley Baublies.

Baublies added that the strike could still be called off if Lufthansa management countered with a more amenable offer by Thursday afternoon.

The union called the most recent proposal from Lufthansa "completely unacceptable."

In turn, Bettina Volkens, Lufthansa's board member in charge of human resources, saw UFO's decision to go on strike as "unreasonable." The company said it would consider all available legal measures to prevent the strike, including the resumption of talks or arbitration, according to a spokesperson.
Hopefully they can come to an agreement, as a week-long strike could cripple operations. Presumably not all cabin crew would go on strike, but rather just select crew in a way which maximizes the disruptions to Lufthansa's operations.
The disagreement is largely over pensions, and based on what I can gather, it seems like management and the unions are still a long ways from coming to an agreement.
Bottom line
I wouldn't count on a strike just yet, though if you're booked to fly Lufthansa over the next ~10 days and absolutely have to be somewhere, it can't hurt to make backup plans.