I figured after a few trips the novelty of Airbus 380 first-class would wear off, but it still hasn't. Originally I thought the plane was no different than any other, though after flying it a handful of times now, I've decided that's not the case. Between the awesome tail camera and how quiet the cabin is, it really is a completely different flying experience.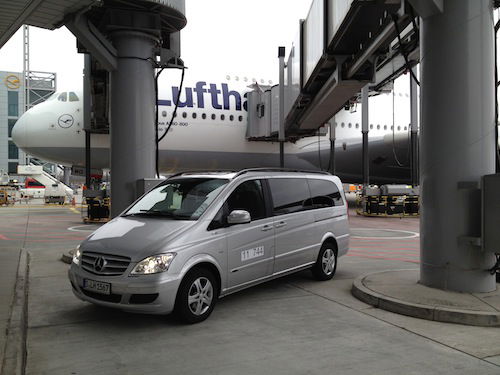 Anyway, I just got back from a quick trip to Tokyo where I flew the Lufthansa Airbus 380 in first class. Previously Lufthansa seemed to protect Airbus 380 first class, so up until a few weeks ago, I saw maybe a handful of Lufthansa first class award seats in my whole life that Star Alliance partner airlines had access to. Now they seem to release a decent number of seats within a couple of weeks of departure.
For example, I just had a look at first-class award space between today and January 20 for Lufthansa's A380 routes to Tokyo, Beijing, and Johannesburg, and the following dates in January have at least one first-class award seat available:
Frankfurt to Tokyo: 6, 7, 11, 12, 13, 14, 17

Tokyo to Frankfurt: 4, 5, 6, 7, 8, 9, 10, 12, 16, 17

Frankfurt to Johannesburg: 5, 6

Johannesburg to Frankfurt: 3

Beijing to Frankfurt: 4, 5, 9, 11, 17
At first, I figured this was a temporary glitch or one-time thing on the part of Lufthansa given that it's low season in Beijing and Tokyo, though the more I look at it, the more I think it's an intentional strategy to release unsold first-class award seats last minute.
So it's just something to keep in mind. Qantas makes their Airbus 380 first-class readily available for awards (I flew with them in first on the A380 from Singapore to Sydney and Melbourne to London earlier in the year), and Lufthansa seems to quickly be joining that camp.
It would make my day if you guys would snag some of the above seats, as I'm sure you wouldn't regret flying Lufthansa first class on the Airbus 380. Keep in mind that if you're originating in the US, you can route from the US to Asia via Europe using both Continental and US Airways miles. US Airways only charges 120,000 miles for first-class to Beijing and Tokyo, while Continental charges 135,000-140,000 miles.