I've flown several million miles and have made a point of getting on some "special" flights, but I don't think I've ever been on an inaugural flight before. Until today.
I'm about to fly from Abu Dhabi to Los Angeles on Etihad Airways' inaugural flight, which they announced last October. As soon as they opened up bookings I managed to snag a first class award seat using 90,000 American AAdvantage miles. At the time I wasn't sure I would actually take the flight, but as an Executive Platinum member with American I figured I would lock it in, since I could always redeposit the ticket for free.
Anyway, the day has finally arrived, and I'm quite excited. This will be the longest route into Los Angeles Airport, at 8,390 miles and a block time of 16hr30min. And, surprisingly enough, it will also be my longest flight ever (though I've done several flights within an hour length of this flight).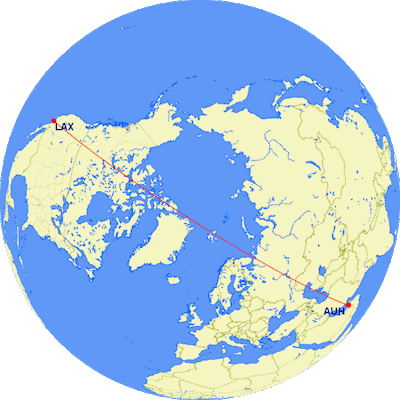 The flight will be operated by an A340-500 and will feature Wi-Fi. Rather than live "blogging" I'll be sharing the experience on Twitter and Instagram, so be sure you're following me.**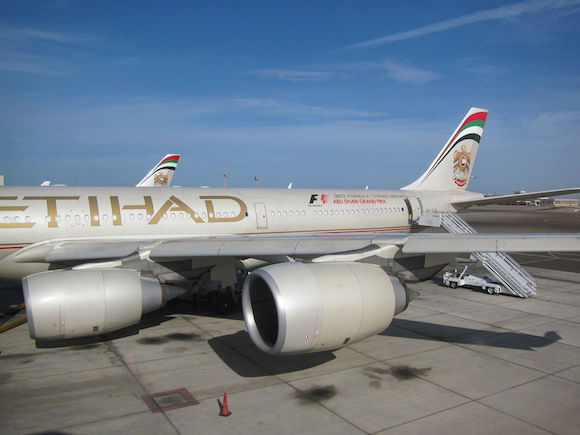 Etihad Airways A340-500
Then when I land I'll have a summary post of the experience.
I've flown Etihad Airways Diamond First Class before, so I'm curious to see how an inaugural flight differs from a "normal" flight. I'm also curious to check out the new US immigration pre-clearance facility in Abu Dhabi, which has been a disaster thus far and caused consistent delays.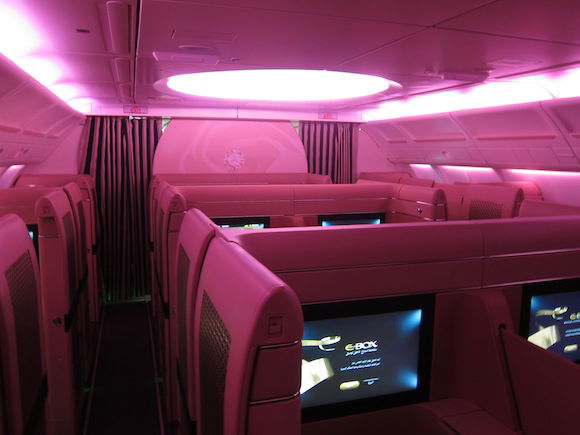 Etihad Airways Diamond First Class
My totally uneducated guess would be:
There will be some sort of ceremony/party/kiki at the gate, probably with an executive in attendance (I doubt it's big enough to warrant the CEO, but maybe the regional VP for North America?)
The crew will be "hand picked," so on their best behavior (at least that's how they do it with other foreign carriers)
Passengers will be offered souvenir bags of some sort
A water cannon salute upon landing in Los Angeles
If you've flown an inaugural before, what was your experience? Anyone have any "special requests" they'd like from this flight and/or information they'd like me to hunt down?
And I leave you with Etihad's boarding music, which I love:
** I've collectively slept maybe five hours over the past week, so I reserve the right to conk out after takeoff and wake up 16 hours later. In the unlikely event that this happens, thanks in advance for your understanding. 😉