I'm a big fan of the LifeMiles program for the great premium cabin Star Alliance award opportunities they open up. However, there's no denying that the program has some quirks. Fortunately with a bit of planning, it's possible to avoid some of the downsides of the program.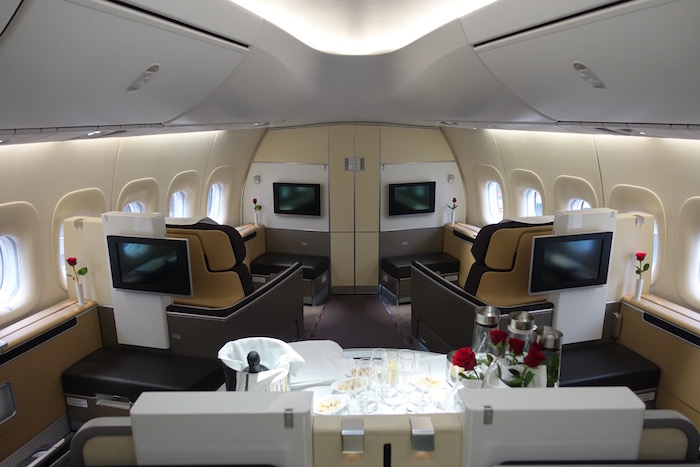 Redeem LifeMiles for Lufthansa first class
One of LifeMiles' unusual policies is that historically they've charge $50 to cancel an itinerary, but $150 to change an itinerary. That's the opposite of most airlines — most programs charge at least as much to cancel an award itinerary as they do to change one. But LifeMiles has historically charged three times as much to change an itinerary as to refund it.
Well, that's no longer the case, and it looks like LifeMiles has recently changed the costs to redeposit award tickets in some regions.
Specifically, it looks like LifeMiles now charges $200 to refund an award ticket between regions.
Meanwhile award tickets that include travel exclusively within a region continue to incur a cancelation fee of $50.
That's a drastic increase, though at the same time $200 is similar to the fees charged by some other airlines, and also it's logical enough that the cancelation fee is higher than the change fee.
When you book a ticket and get to the summary page, be sure to mouse over the "Product" details at the very right, where you'll see the terms associated with your ticket. However, do note that some are reporting that the LifeMiles call center isn't actually charging these new fees yet, so you may be able to cancel an award for the old cost. Furthermore, previously booked tickets should still qualify for the old change fees.
Perhaps the biggest loss here is that you could easily generate LifeMiles at a reasonable cost by booking and canceling LifeMiles tickets. LifeMiles has a Miles & Cash program, where if you have at least 40% of the miles needed for an award, you can purchase the other 60% at the time of booking at a reasonable cost, as low as 1.5 cents per mile. Then if you cancel the award, you get the miles required for the entire award refunded, rather than the cash portion back.
Bottom line
LifeMiles raising the cost of cancelation fees on some awards is obviously a negative change. Be on the lookout when booking LifeMiles award tickets, though keep in mind that these new fees aren't consistently being charged yet.