Avianca's LifeMiles program is one of my favorites for premium cabin Star Alliance redemptions, given that they frequently sell miles at a discount. LifeMiles had an award chart devaluation back in 2014, though hasn't made many major changes to their Star Alliance partner chart since.
Frankly I think they're at the sweet spot right now, and don't see them making another big devaluation anytime soon. Following the last devaluation a few years ago we saw that they increased the percent bonus they offered on purchased miles, which suggests to me that demand dropped greatly following the devaluation, causing them to increase the bonuses offered.
However, some occasional minor adjustments in certain regions aren't surprising, presumably based on data they have of peoples' redemption patterns.
LifeMiles has just announced some award chart changes for travel booked as of May 15, 2017. This only impacts travel to/from Oceania (including Australia and New Zealand). The cost of three types of awards is decreasing, while the cost of seven types of awards is increasing.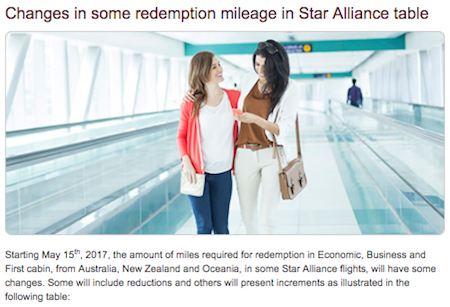 Award costs are decreasing for awards from three regions, including much of the Americas: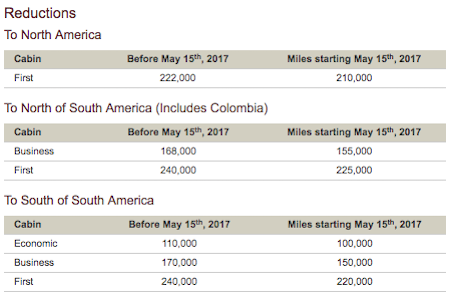 As you can see, the cost of first class awards between North America and Australia is decreasing, which is sort of hilarious, since there's not a Star Alliance airline offering a first class product between the US and Australia anymore (United's service is operated exclusively by 787s, which don't have a first class cabin).
Meanwhile here are the seven regions where award costs are increasing, includes travel to Oceania from Hawaii, Brazil, Europe, South Africa, and much of Asia: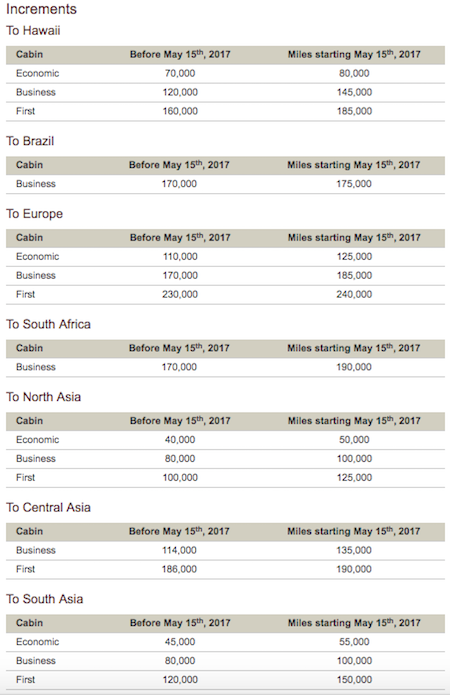 The biggest cost increase we're seeing here is 12,500 miles one-way for a premium cabin, so I don't think that's too bad.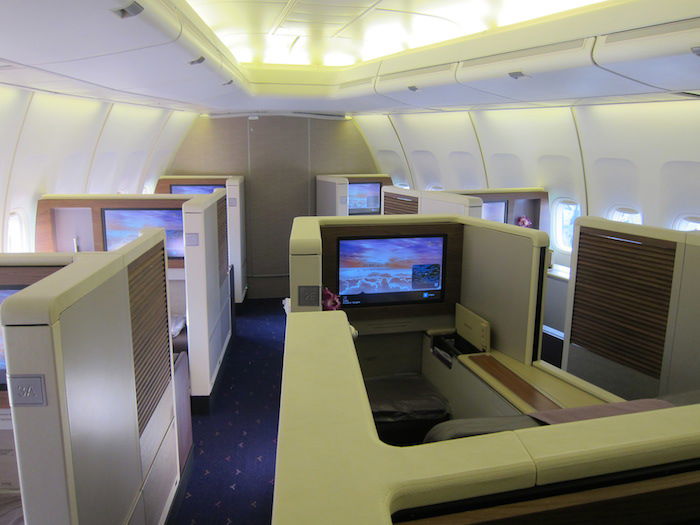 The cost of Thai Airways first class awards from some regions to Australia is increasing
Bottom line
I don't consider these LifeMiles changes to be terrible. These award cost increases are for travel to one region, and the increases aren't unreasonably large. LifeMiles is also providing advance notice of this change. I don't anticipate we'll see any other major changes.
Will you be impacted by LifeMiles' award cost changes to/from Oceania?