We live in scary times. Not just in terms of safety and what's going on in the world, but also in terms of acceptance of others. In November we heard about several instances where passengers were removed from flights or delayed from boarding over seemingly non-issues.
One Southwest flight was delayed because a passenger spoke Arabic in the gate area. A Muslim man was kicked off a Spirit flight for "watching a video," which caused the following reaction from a passenger seated near him: "I started praying to God, like, I literally thought that plane was going to blow up. It was the scariest moment of my life."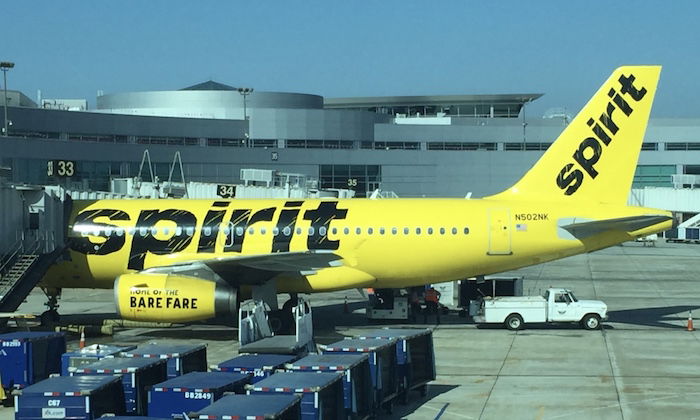 While I understand the concept of "if you see something, say something," I do think there needs to be more education surrounding this. There's a difference between someone who is different, and someone who is suspicious.
This brings us to the latest story, which involves a $9 million federal lawsuit, after four men were kicked off a Toronto to New York flight. I don't think this one is quite as straightforward as the others. There were six friends who were traveling home — two sets of two were booked on separate flights, and then the other two passengers don't really matter in the story, since they weren't removed from the plane. Via the NY Daily News:
They had originally booked different flights home, but later decided to return on the same 2 p.m. American Airlines flight.

Two of the pals, Shan Anand and Faimul Alam, paid $75 to switch to the flight that two others — who are comfortable being identified only by their initials, W.H. and M.K. — had already booked.

W.H. and M.K. also changed their booking before boarding, paying $70 for an upgrade to business class. They were assigned seats in the first and third row, respectively.

Anand and Alam said they switched seats with strangers after boarding, so they could sit next to each other.
The four passengers were asked to get off the plane (for what it's worth, two were Bangladeshi Muslims, one was an Arab Muslim and, one was Sikh from India). What was the reason they were given for being removed?
When they got off the plane, a jittery agent from American Airlines told them they made the crew uncomfortable.

"She said the stewardess and the captain felt uneasy with us being on the flight," W.H. said. "There were inconsistencies of our behavior traveling as a group, because two of us upgraded and two of us didn't."

"They didn't cite any basis of inappropriate or boisterous behavior; their situation wasn't a security issue or threat," charged Aboushi. "It's the plaintiffs' position that the reason they were taken off the flight is because this is blatant discrimination."

M.K. says he asked the agent if they were thrown off because of their appearance.

The agent said their appearance "did not help," according to the suit.
They're suing American Airlines, each seeking $1 million in compensatory damages, and collectively seeking $5 million in punitive damages. The flight was operated by Republic Airlines on behalf of American Eagle, so they plan on suing them as well.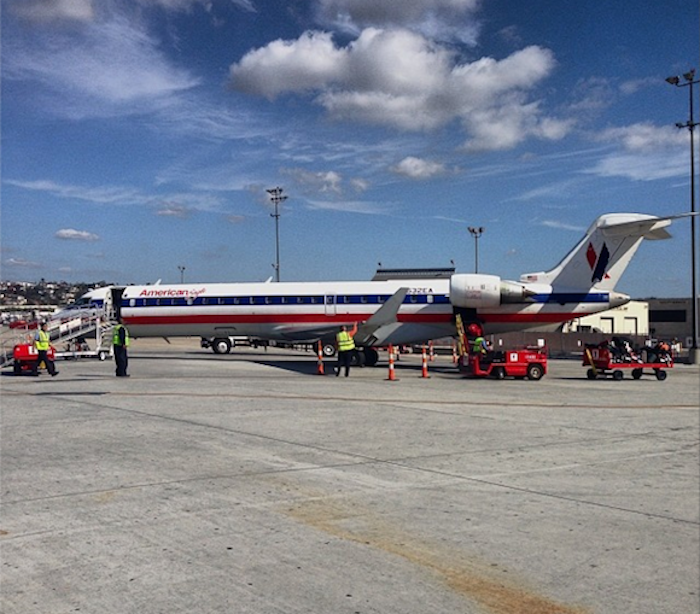 Bottom line
Based on the lawsuit the airline seems to be in the wrong, but this case isn't quite as straightforward as the others. Or perhaps it's just that I lose a bit of sympathy for situations when people try to file lawsuits for millions of dollars over being kicked off a plane. Which, fair enough, maybe that's not unreasonable, and maybe that's what's needed to finally stop these situations from happening.
But I also think that this situation wasn't quite as clear cut as the others, given the irregularities in their ticketing patterns. I also have to wonder whether the pilots or flight attendants even knew about this (did they consult with the gate agent and find this out?) or is this just a defense the airline is using after the fact?
I'm curious to see where this case goes. If nothing else I hope it leads to the airlines setting more boundaries for employee behavior when it comes to removing people from flights. I also wonder who the real responsible party here is — is it American Airlines, American Eagle, or Republic Airlines?
What do you make of this story, and in particular the lawsuit?