I'm not someone who travels abroad and expects everyone to speak English. Quite the opposite — I'm perfectly happy trying to get around with hand gestures and Google Translate.
Along the same lines, I'm not someone who generally makes an effort to learn the language of the places I go. That's partly because I go to 30-40 countries per year, and partly because I'm generally timid when it comes to trying to speak other languages and am scared I'll sound like an idiot. I know some will appreciate the effort, but it makes me feel a bit insecure. It's one of my quirks, I guess.
While I don't think I have unreasonable language expectations of others, I do wonder how you guys generally approach this issue. When traveling abroad and dealing with international companies, should you expect some of their staff to have at least a basic understanding of English?
Let me give an example. Yesterday I landed in Changsha after my nonstop flight from Los Angeles on Hainan Airlines. Hainan Airlines includes chauffeur service for business class passengers, though I couldn't figure out where the chauffeur was.
As luck would have it, in the arrivals hall there was a guy with a Hainan Airlines sign which read "Transfer Help." Okay, he had a sign in English explicitly offering help and was waiting for those arriving off a flight from the US, so I figured he spoke at least a little English, and could point me in the right direction.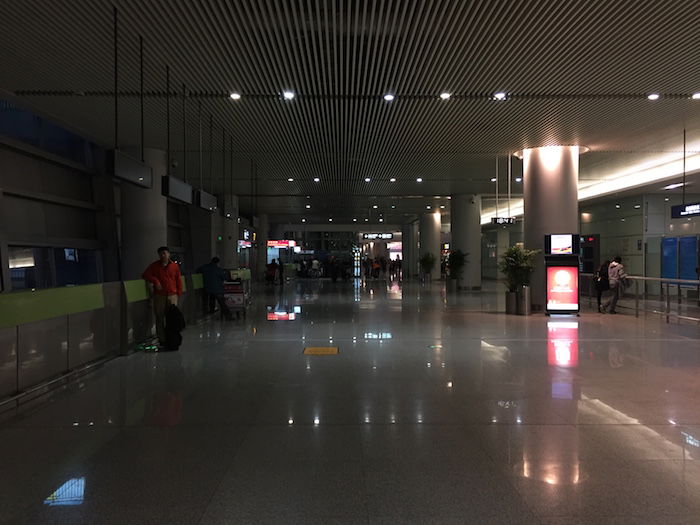 Changsha Airport arrivals hall
Nope, not a word. He meant well and was trying to help, and even walked around the terminal with me to find someone from Hainan Airlines who spoke English, though he couldn't find anyone. We were obviously both frustrated by the situation.
I showed him the limo form I had with all the information, which was written in both English and Chinese, and he still had no clue what I was asking for (which I can't blame him for, since this is a new twice weekly flight so he presumably never faced this situation before — I seemed to be the only person on my flight taking advantage of the limo service).
On one hand I thought to myself "it's ridiculous they have a nonstop flight from the US but not a single person speaks English." On the other hand, I was one of two Caucasians on the flight, so perhaps I wasn't their target demographic. I compared it to hotels, where no matter which Starwood hotel in the world I stay at, a majority of the staff speak at least some English.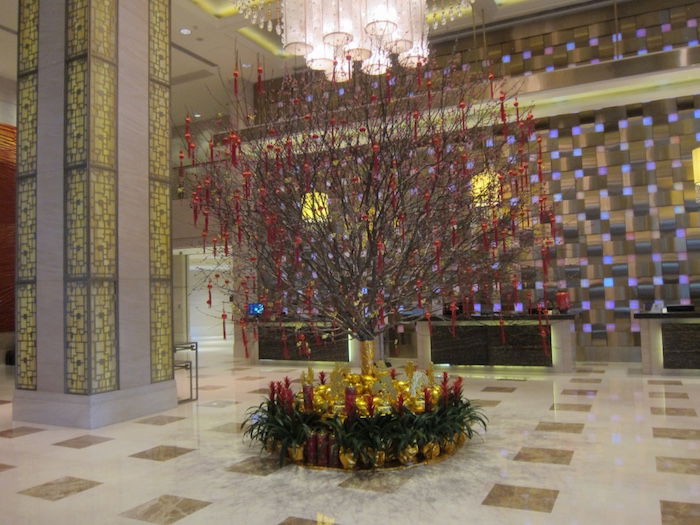 Sheraton Changsha, where the staff speak better English than I was expecting
But is that different, because Starwood is an American company, and Hainan Airlines is a Chinese company?
When it comes to travel providers, what are your expectations of them speaking English? Is the deciding factor where the customers are from that they're serving (in other words, a Chinese airline flying from the US should have someone speaking English), or whether the company is American (in other words, they're a Chinese airline in China, so you can't expect them to speak English)?