La Compagnie is the all business class transatlantic airline that started flying in mid-2014. The airline operates flights between Newark and Paris Orly, and this past summer also operated seasonal flights between Newark and Nice (I guess the route was a success, because it's already on sale for next summer).
I reviewed La Compagnie's 757 business class back when they first launched operations several years ago.
La Compagnie Business Class Fare Sale
At the moment La Compagnie has a fare sale that's specifically for one-way travel, rather than roundtrip, which is quite rare. So, how good are the fares?
You can fly one-way from Newark to Paris for $800
You can fly one-way from Paris to Newark for 600EUR (~$670)
That price for travel from Paris to Newark is especially good.
This fare sale is valid for bookings through October 20, 2019, and for travel through December 20, 2019.
You can find these fares either directly on La Compagnie's website, or you can use ITA Matrix or Google Flights to pull up these fares.
What makes this deal especially compelling is that La Compagnie now has two A321neos featuring fully flat business class seats, unlike the previous angled seats found on the 757s.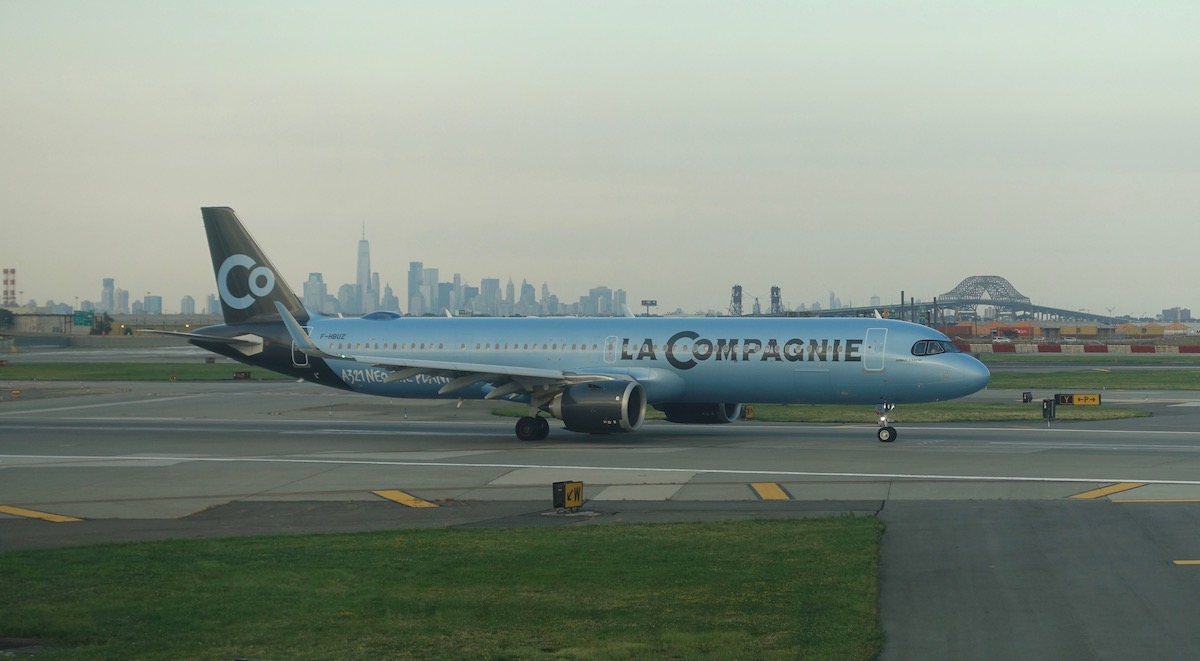 La Compagnie A321neo
La Compagnie's New Business Class
What makes this especially interesting is that La Compagnie this summer introduced a new business class product.
Up until recently La Compagnie has operated two Boeing 757-200s featuring angled seats. While that's not the best business class product, it did represent an excellent value, as they have lower business class fares than any other airline in the market.
However, over the summer La Compagnie began service with an A321neo, and they also recently added a second A321neo to their fleet. This plane features free high speed wifi and fully flat beds in business class.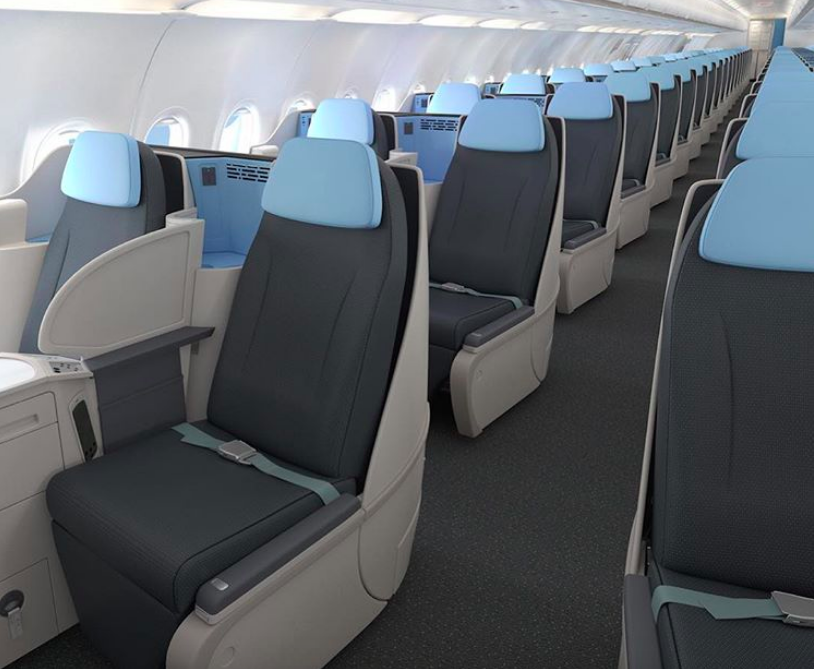 La Compagnie A321neo business class
Pair This With A Flying Blue Promo Award
In addition to this great La Compagnie sale, keep in mind that through October 20, 2019, Flying Blue is offering special Promo Awards for travel between the US and Europe.
For example, you could redeem just 32,000-36,000 Flying Blue miles for a one-way tickets from Toronto or Seattle to Europe.
Personally my plan is to fly Air France's A350 from Toronto to Paris for 32,000 Flying Blue miles, and then on the return book a ~$660 ticket on La Compagnie from Paris to Newark.
Air France A350 business class
Bottom Line
These are some incredible business class fares on La Compagnie, especially if you're just looking at booking a one-way ticket. You can always redeem miles in one direction, and then pay cash in the other, which could represent an excellent deal.
Anyone plan to take advantage of one of these great La Compagnie fares?