La Compagnie is the all business class transatlantic airline that started flying in mid-2014. The airline operates flights between Newark and Paris Orly, and this summer is also operating a seasonal flight between Newark and Nice.
I reviewed La Compagnie back when they first launched operations several years ago.
La Compagnie's $1,000 fare sale
At the moment La Compagnie has some of the best fares I've ever seen them offer. You can currently fly roundtrip business class from Newark to Paris for just $1,000.
Availability for this fare is quite good, and it's valid for travel between August 31, 2019, and the end of the schedule, so it's great for a fall or winter trip to Paris.
You can find these fares either directly on La Compagnie's website, or you can use ITA Matrix or Google Flights to pull up these fares.
As I'll explain below, what makes this deal better than ever before is that La Compagnie's new A321neo is now flying, offering a great new business class product.
La Compagnie's one-way sale
While I've written about this sale before, I might as well throw in a reminder in this post about a great one-way fare as well.
Historically La Compagnie had high one-way fares, as you'll often find from airlines selling international tickets. That's to say that the cost of a one-way ticket was almost always more than you'd pay for a roundtrip.
At the moment La Compagnie has attractive one-way business class fares originating in Europe. I really appreciate this, since I'm sure I'm not the only one who may be starting or ending a trip in Paris, but wants to fly from another airport in the other direction using miles.
So, how good are the fares? You can fly one-way business class for under 600EUR from Paris to Newark, which is pretty darn good.

Unfortunately in the other direction the fares aren't as good, at $1,000 one-way, which is the same as they're charging for a roundtrip ticket at the moment.
La Compagnie's new business class
What perhaps makes this especially interesting is that La Compagnie has just introduced a new business class product.
Up until recently La Compagnie has operated two Boeing 757-200s featuring angled seats. While that's not the best business class product, it does represent an excellent value, as they have lower business class fares than any other airline in the market.
However, this week La Compagnie began service with an A321neo, meaning one of their daily flights is operated by this plane. The A321neo features free high speed wifi and fully flat beds in business class.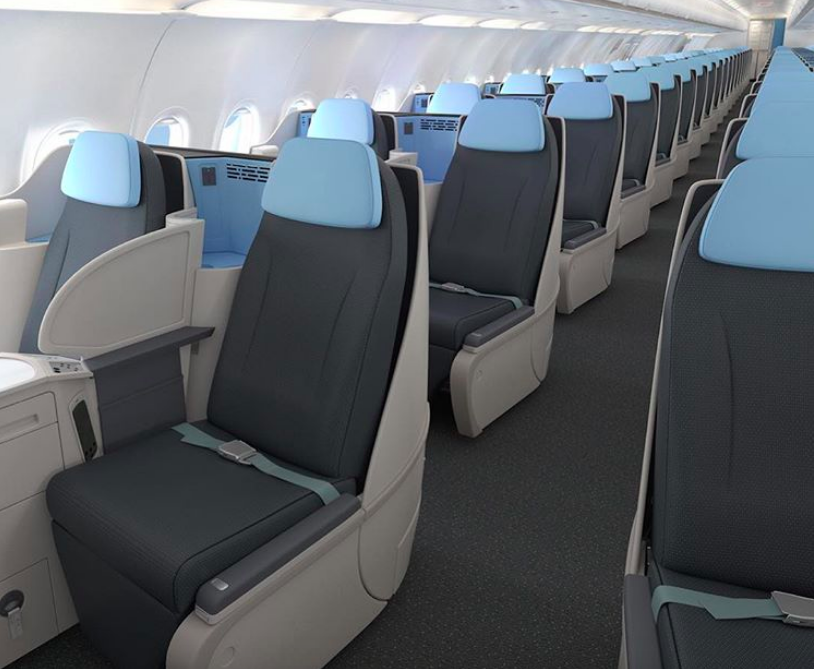 So if you are considering booking this fare, I'd definitely recommend booking the A321neo rather than the 757-200, as the experience should be considerably better.
Bottom line
$1,000 for roundtrip flat bed business class between New York and Paris with free wifi is an incredible value. Not only is this one of the best fare sales I've ever seen from La Compagnie, but it also coincides with the introduction of their new business class product.
I can't wait to try La Compagnie's A321neo.
Anyone plan to take advantage of one of these great La Compagnie fares?