La Compagnie is the all business class transatlantic airline that started flying in mid-2014. The airline operates flights between Newark and Paris Orly, as well as seasonal flights between Newark and Nice.
While the airline initially flew 757-200s with angled business class seats, they recently took delivery of new A321neos, featuring a much improved (and fully flat) business class product.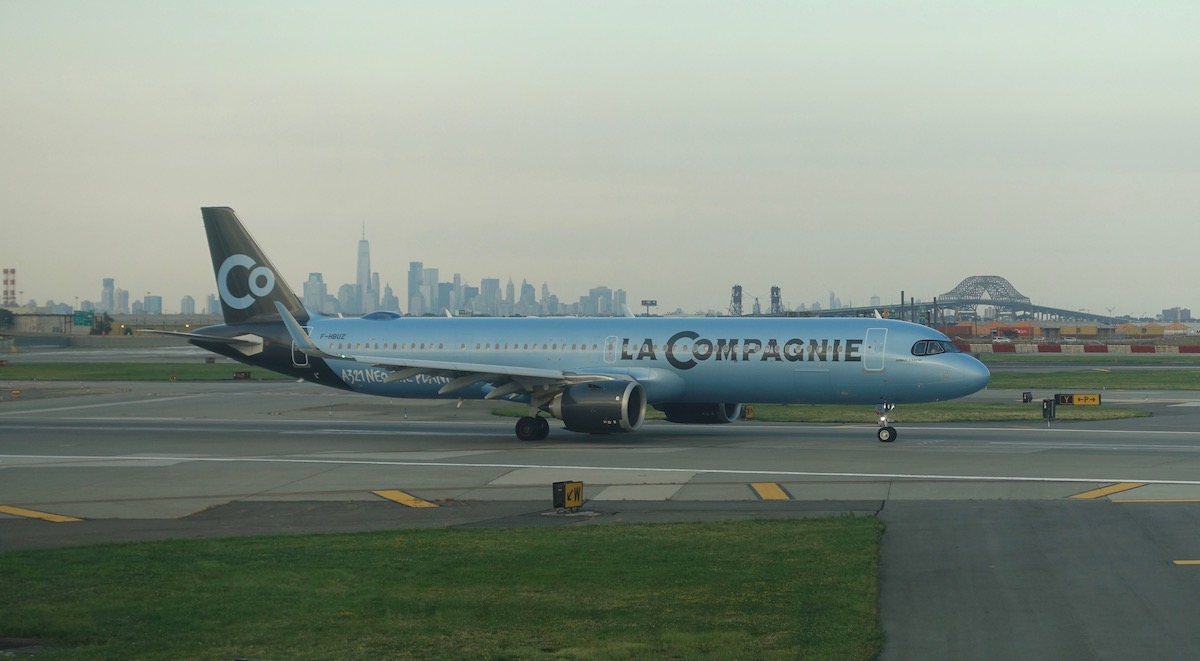 La Compagnie A321neo
If you're interested in traveling to Paris and want to fly this product, La Compagnie has some spectacular fares at the moment, among the best I've ever seen on them.
La Compagnie Business Class Fare Sale
At the moment La Compagnie is offering $1,000 roundtrip business class fares from Newark to Paris. The fare sale seems to be valid for travel between January and April 2020.
Dates are pretty wide open. Fares are mostly valid for outbound travel Wednesdays through Saturdays, and availability is best in February through April.
You can use ITA Matrix or Google Flights to pull up these fares. They're not always showing directly on La Compagnie's website, but if you click through to an online travel agency from Google Flights, you should see the fares.
La Compagnie's New Business Class
Not only is this one of the best fare sales we've seen from La Compagnie, but it also comes at a time where they have two A321neos in their fleet, featuring a new business class product.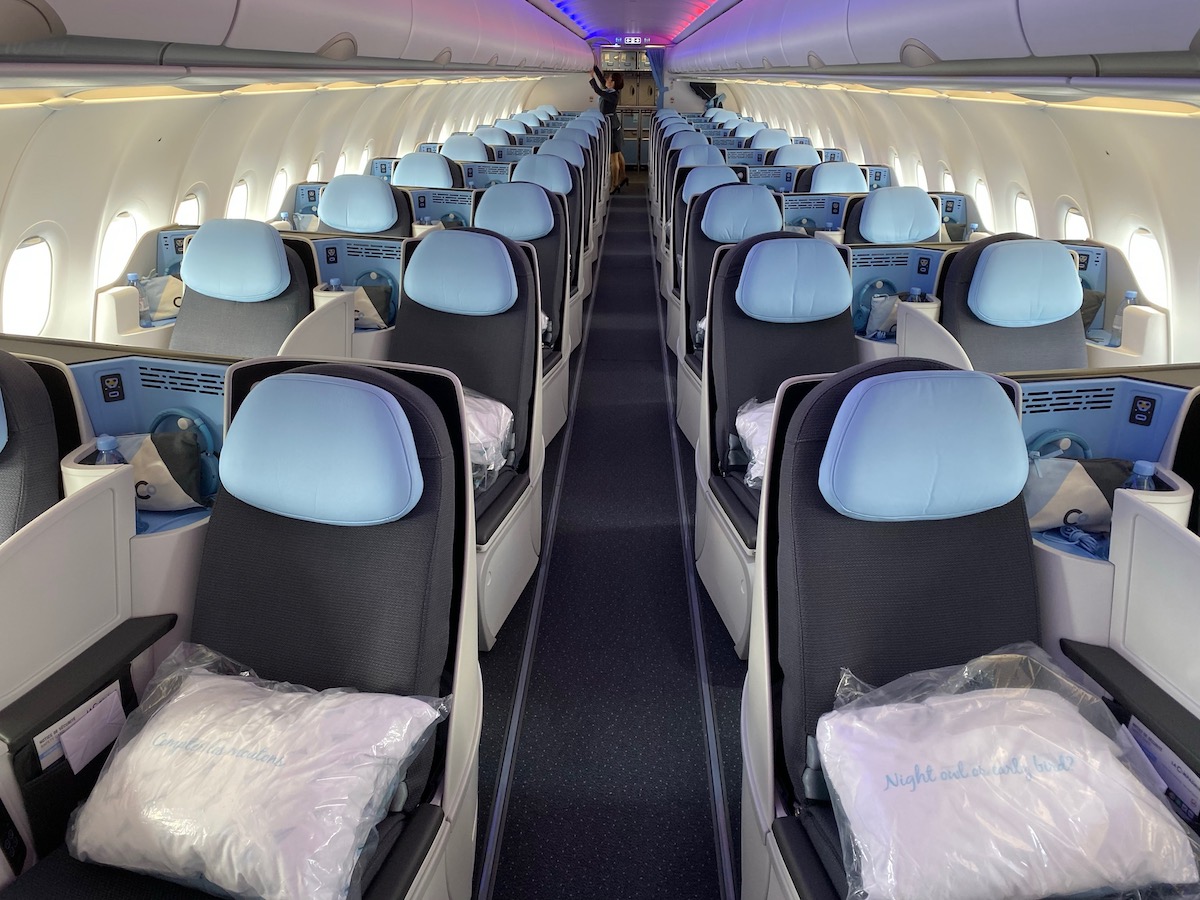 La Compagnie A321neo business class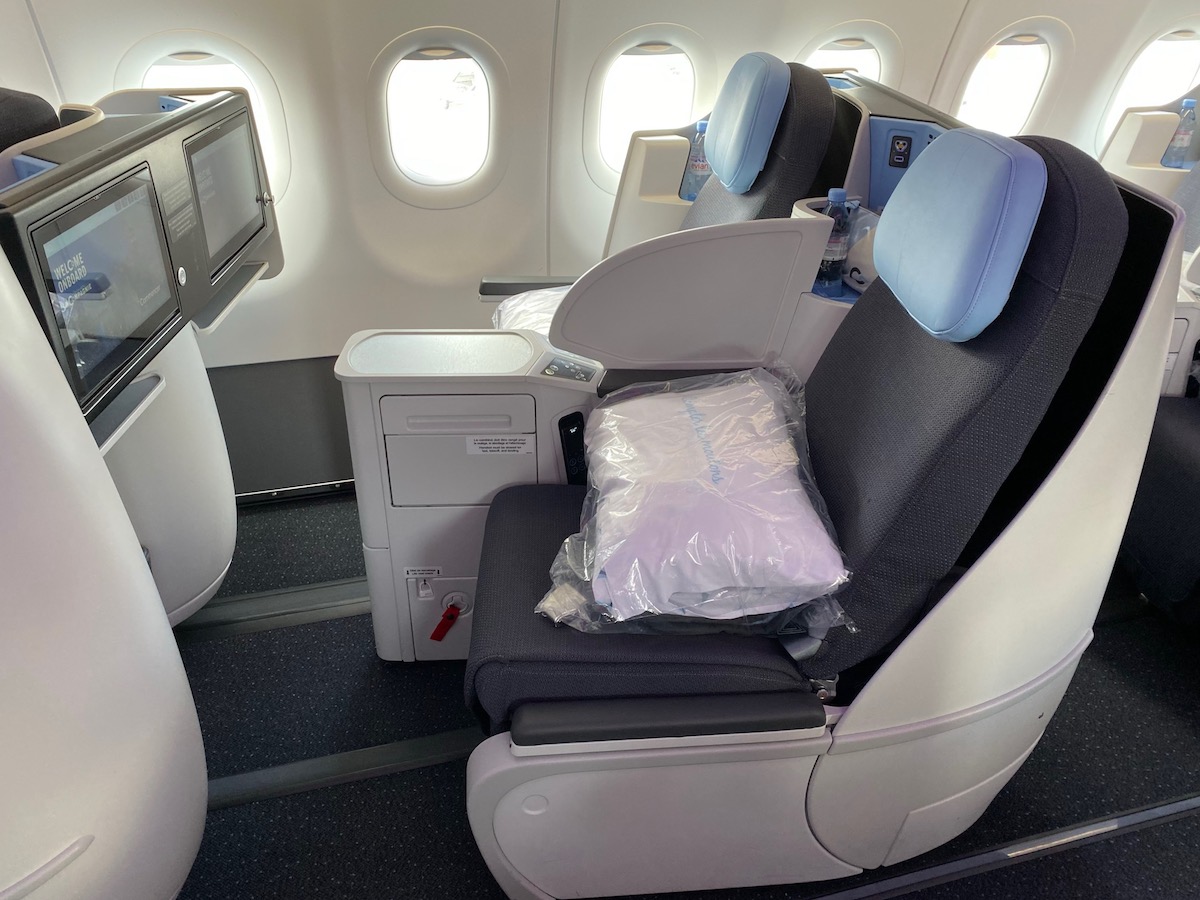 La Compagnie business class seats
I recently reviewed La Compagnie's A321neo business class on a flight from Paris to Newark, and was blown away by the value I got — the seats are comfortable, they have free high-speed wifi, and the food, service, and amenities were good when you consider the price.
La Compagnie business class dining

La Compagnie business class dining
I'd fly them again in a heartbeat, and especially loved the feeling of flying on what almost felt like a private jet.
Bottom Line
$1,000 roundtrip for business class between New York and Paris is an incredible deal. I enjoyed my recent flight on La Compagnie, and if I were based in New York and wanted to travel to Paris in the winter or spring, I'd book this in a heartbeat.
Does anyone plan on taking advantage of this great La Compagnie fare?
(Tip of the hat to Meghan)