While Gulf carriers like Emirates, Etihad, and Qatar are known for their great service, the same can't be said for Kuwait Airways. For whatever reason they have among the worst premium cabin products of any longhaul carrier.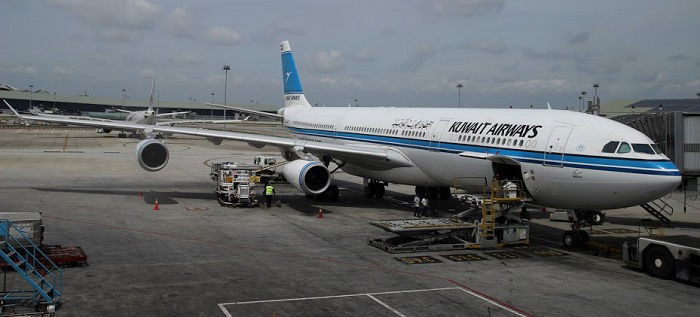 For example, as of now the airline only has two 777-200 aircraft, and they features uncomfortable and tight recliner seats in business class (not even angled flat), and reclining seats in a 2-2-2 configuration in first class. As I wrote about last year, some airlines just shouldn't bother with first class, and Kuwait Airways is probably one of them.
Fortunately Kuwait Airways is also taking delivery of some new planes, including some A330 aircraft. Those planes feature reverse herringbone seats in first class, which most airlines are installing in business class.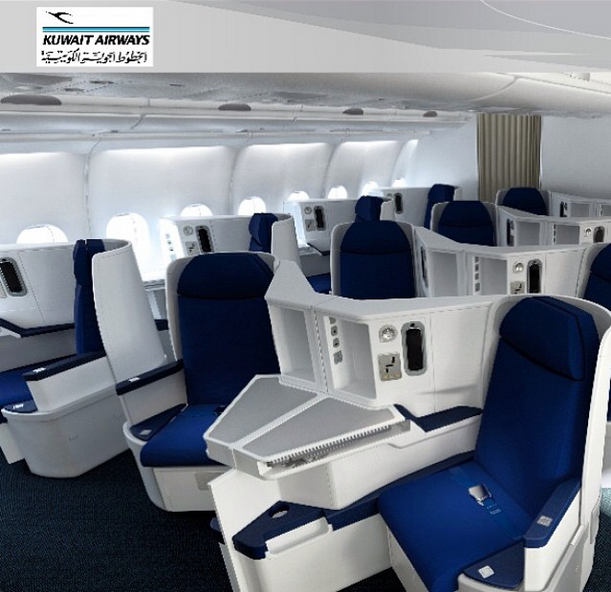 Meanwhile they have recliner seats in business class.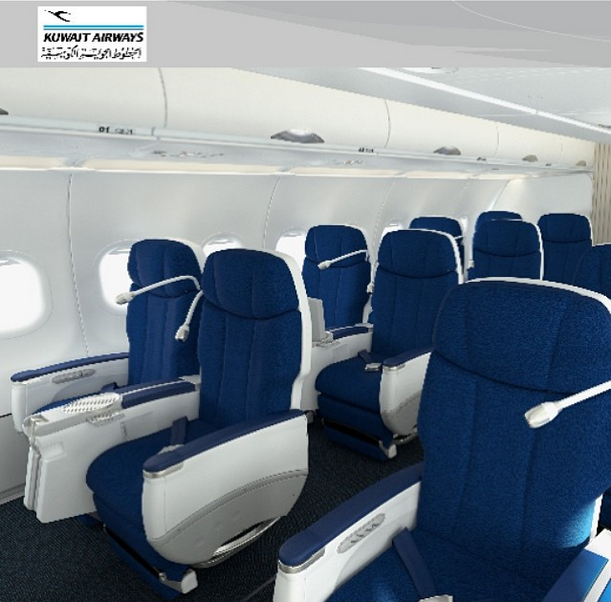 Clearly the issue isn't the age of their fleet, bur rather that they just haven't been focused on offering a competitive product.
Well, it looks like that could finally change… or at least that's what the airline claims.
Kuwait Airways announces "once in a generation" rebranding
Over the next year Kuwait Airways will take delivery of 10 Boeing 777-300ER aircraft, which should give them huge expansion opportunities, since they presently only have two ultra longhaul aircraft.
Well, today Kuwait Airways revealed that they're unveiling their "once in a generation" rebranding, including a new paint scheme and logo.
Here's Kuwait Airways' new logo: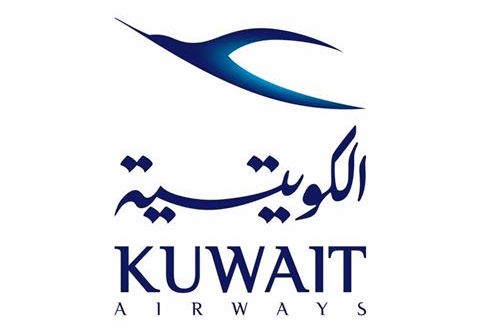 And here's their new paint scheme: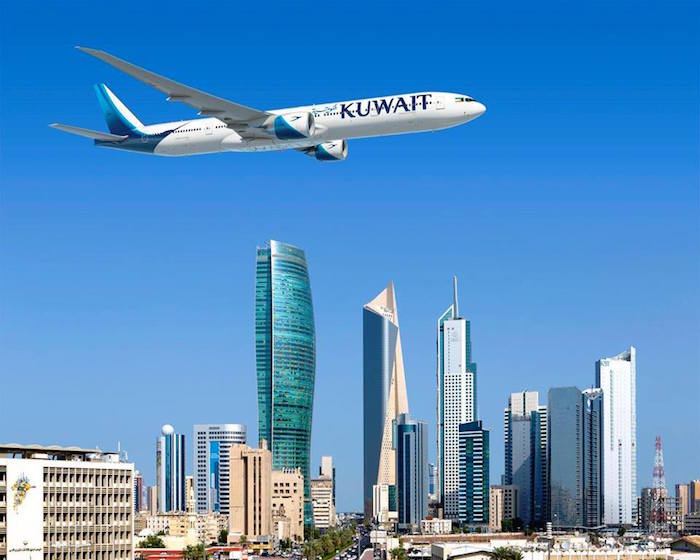 Here's how they describe the rebranding, per the Kuwait Times:
Focusing on the physical changes, Kuwait Airways' fresh new look retains a revision of the iconic blue bird, but now more prominently featured on the body of the aircraft – from the tail and across the rear end of the plane. The two-tonal blues denote a meeting of the sea and sky, signifying the point at which new horizons will be crossed. This forward-looking aspiration is then juxtaposed with the subtle inclusion of the pearl designs – a nod to Kuwait's historic maritime and trading roots.
I really like this, and think it looks very sharp.
Of course it's what's on the inside that counts, so what I really want to know is what the cabins will look like on Kuwait Airways' new planes. Will their new 777s finally feature competitive products, or the same product they have on their A330, which is extremely uncompetitive for longhaul flying? Then again, even that would be a huge improvement over what they have on their current 777s.
Kuwait's management seems to suggest that they're planning on a true revival:
According to the new livery's designers, the branding change is more than just a cosmetic upgrade. Its purpose, they say, is to send a clear message to passengers, stakeholders and the community-at-large, that change is happening across and throughout the whole organization of the airline. To this end, the fresh, dynamic look will also be reflected in Kuwait Airways' comprehensive approach to delivering on all areas of "operational, commercial and service excellence".

"The launch of our new livery is an unreservedly clear statement-of-intent," said Rasha Al Roumi, Chairperson and CEO of Kuwait Airways. "While the outward change to our aircraft will be obvious, we also hope to demonstrate that a much deeper and thorough transformation process is underway; one that will reassert our pioneering legacy in the region's aviation industry and restore a sense of pride in the national carrier of Kuwait. Ultimately, such changes will be in pursuit of asserting our position as the preferred choice for passengers, linking Kuwait to the world," Roumi added.
I'm curious if this is all talk, or if there's actually substance behind this. I've been wanting to review Kuwait Airways' product, though given the fact that they're taking delivery of 10 brand new 777-300ERs shortly, I might hold off until they're in service. I can't wait to see what their hard product is like on this plane.
What do you think of Kuwait Airways' new livery? Do you think they'll actually improve their product?