In late November, points transfers from Chase Ultimate Rewards to Korean Air SkyPass suddenly became unavailable. There was no advance notice or explanation, which suggested to me that it was temporary, and not a permanent change. Usually when partnerships like this are discontinued, at least some advance notice is given.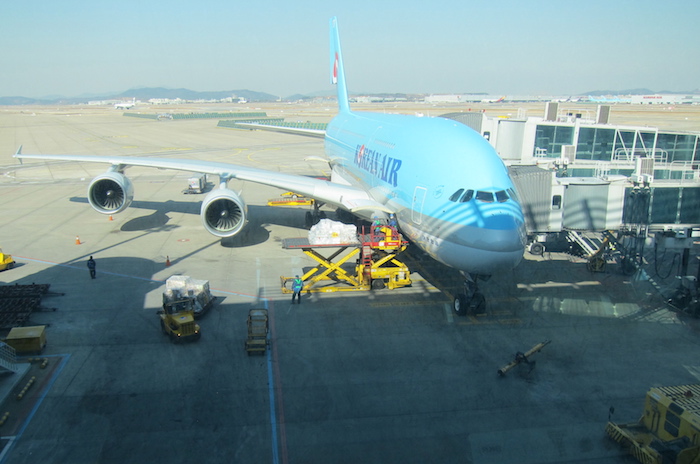 Korean Air A380 at Seoul Incheon
A few days after the transfer functionality was discontinued I wrote a post about how it looked like the change was temporary, given that Chase customer service was saying the Ultimate Rewards website would be updated when (not if) the functionality returns.
Then in late December we found out that Korean Air SkyPass transfers would be returning to Ultimate Rewards as of January 2015, though no exact date was provided.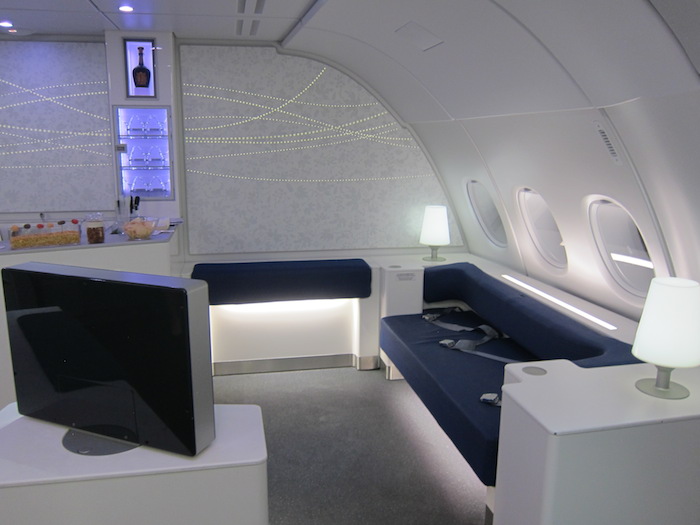 Korean Air A380 onboard lounge
A reader alerted me that they received a secure message from Chase indicating that transfers would return on January 25. I sent a secure message as well, and it looks like Chase Ultimate Rewards transfers to Korean Air SkyPass are returning on January 25, 2015:
Thank you for contacting Chase about transferring points to Korean Air.

Please note, for contractual reasons, Korean Air was removed as a points transfer partner in Ultimate Rewards. I apologize for any inconvenience caused.

However, Chase has renegotiated the contract for Korean Air and it will return as a points transfer partner on January 25, 2015.
This is very exciting news, since that Korean Air SkyPass is one of the most useful Ultimate Rewards transfer partners. Some of the best things about SkyPass miles include:
Korean Air releases a ton of first class award availability, and there's not much competition for those seats. As long as you're not traveling over the peak dates, you should have no trouble finding award space on just about any date.
Korean Air partners with China Southern, China Eastern, etc., which also have solid first class hard products and release a good amount of award space.
Korean Air SkyPass first class award redemption rates are extremely reasonable.
So for those of you that have been waiting, it looks like the functionality will return on Sunday. Woot!
Who's ready to transfer some Ultimate Rewards points to SkyPass? 🙂