This news first broke last week when I was in Cuba without Wi-Fi, and it just occurred to me I haven't written about it. So I apologize for the delay, as I figure I'm better off writing about it late rather than never. As of recently, Korean Air lets you book SkyTeam awards on many partner airlines through their website. I'll explain why that's awesome news.
What makes Korean Air SkyPass awesome
My single favorite thing about Korean Air SkyPass is that you can easily redeem them for travel in Korean Air first class, even for large parties. Nowadays snagging multiple transpacific first class seats in advance can be tough, though it's quite easy with Korean Air SkyPass.
Korean Air often makes 2-4 first class award seats available in advance, and on top of that they fly to more U.S. destinations than any other Asian carrier, and also have an excellent first class product.

Korean Air SkyPass has very reasonable first class redemption rates, generous hold policies, allows stopovers even on one-way tickets, etc. For a bit of context, here are some of their one-way redemption rates:
North America to Japan, Korea, and China: 80,000 miles
North America to Southeast Asia: 95,000 miles
North America to Southwest Asia: 105,000 miles
North America to Oceania: 120,000 miles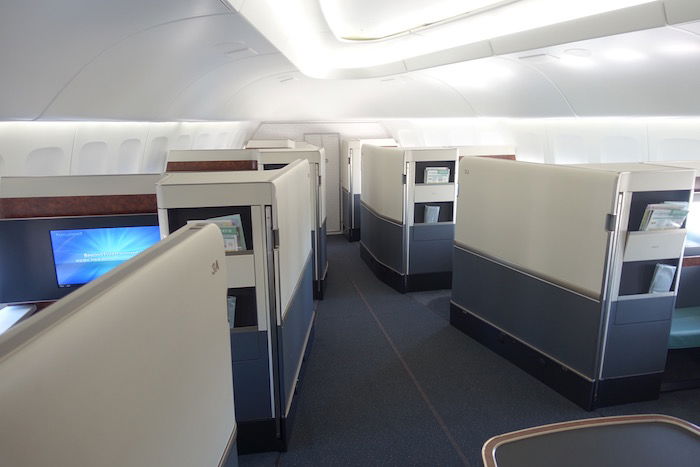 Do keep in mind that there are some catches, though, like that Korean Air only lets you ticket awards for immediate family members, and if you're forced to book by phone, the process is a real pain.
Korean Air now lets you redeem miles for partners online
Previously you had to call Korean Air SkyPass to redeem miles for travel on partner airlines, which was a real pain. However, now it's possible to redeem SkyPass miles for travel on partner airlines online, which very nicely adds to the value of SkyPass miles, in my opinion.
To search award availability on partner airlines, follow this link, and select "Award Booking" and then "SkyTeam Award."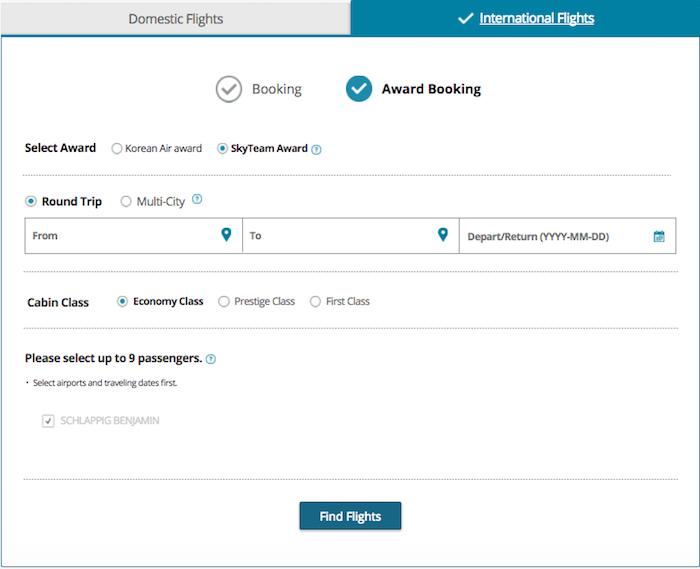 If you are looking to redeem for international first class, keep in mind that unlike oneworld and Star Alliance, SkyTeam doesn't offer alliance-wide first class redemptions. Instead first class redemptions are limited to specially negotiated contracts between airlines. So you can only redeem SkyPass miles for international first class on China Eastern, China Southern, and Saudia.

Fortunately availability on those airlines in first class is excellent, especially on Saudia.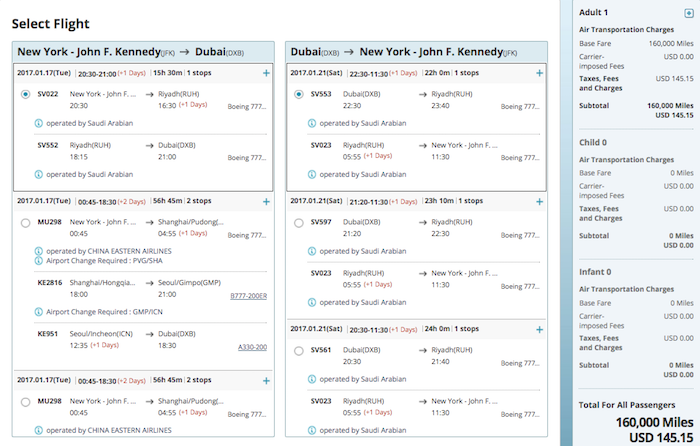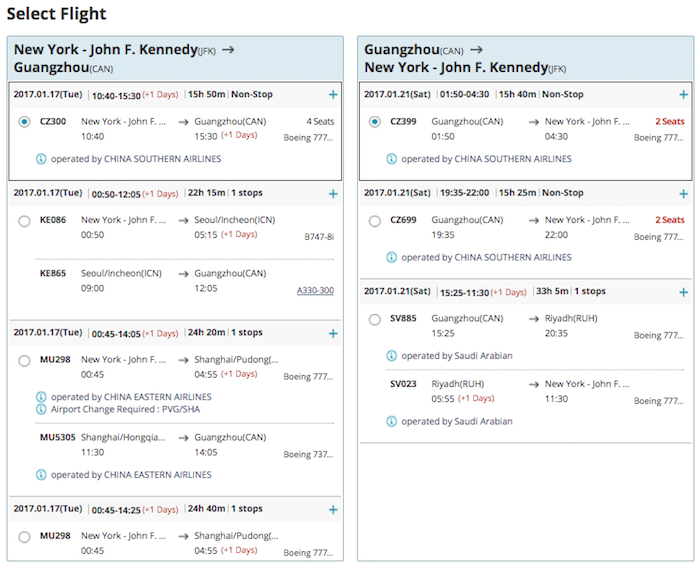 Korean Air charges just 80,000 miles for business class between the U.S. and Europe, which is a very good value as well.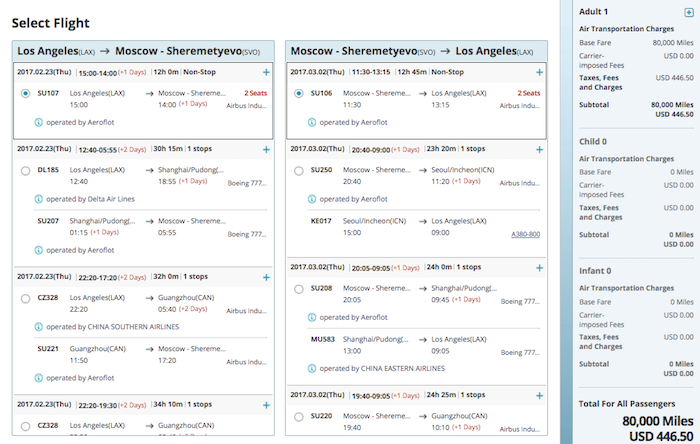 Do keep in mind that:
Travel on partner airlines can only be booked as a roundtrip, and not as a one-way
You can still only redeem miles online for yourself, or a family member "authorized" on your account
Korean Air is showing some pretty creative routings online, though best I can tell some of them aren't bookable; when you click "calculate," it gives a message saying that the cost couldn't be determined
Bottom line
Being able to redeem Korean Air SkyPass miles online for travel on partner airlines is a fantastic development. The process of redeeming Korean Air miles by phone was such a pain, so this is an excellent feature that I'm excited to use, as I have a couple of SkyTeam first class products I still want to review.