A couple of weeks ago I wrote about Icelandair's innovative "Stopover Buddy" program, where those laying over in Iceland can meet up with an Icelandair employee, who will take part in some fun activity with them for the day. The employees participating in the program have varying interests (nature, food, adventure, etc.) and backgrounds (cabin crew, pilots, management, etc.), so they'll match you up with someone who would be a good fit.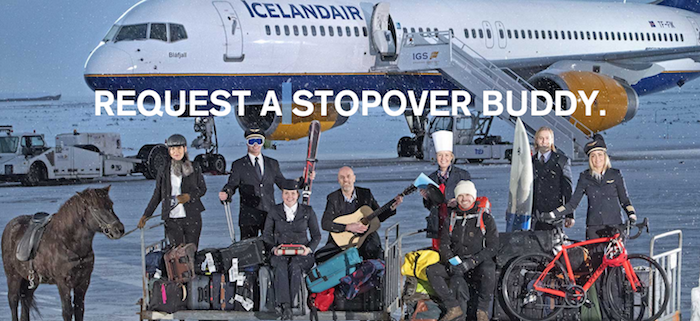 Well, it looks like Icelandair has inspired another airline, as KLM just announced a test program along similar lines.
KLM has announced their "Layover With A Local" program, where KLM is matching up those with a connection of at least six hours with locals. KLM covers the cost of the train ticket into the city, along with the first round of drinks for you and a local. Here's a video describing how the program works:
The locals aren't KLM employees, or anything, but rather KLM is just matching up travelers with social locals.

Here are the basics of KLM's layover program:
Valid for passengers departing from the US, Canada, or Italy between March 22 and May 31, 2016
You can register up to 36 hours before your layover, and KLM will let you know at least 24 hours before if a local won't be available
KLM covers the cost of your train ticket into the city, as well as the first round of drinks at one of their approved bars; everything else is at your own expense
The process is handled through the app, which will allow you to sign-up, give you instructions on where to meet, provide the voucher for the free drink, give you guidelines on when you should return to the airport, etc.
The local has the chance of winning two tickets on KLM to the traveler's home country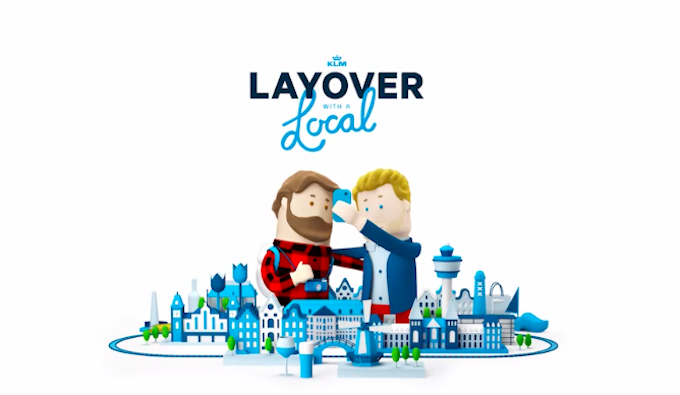 For further details, see the FAQs for KLM's "Layover With A Local" program.
Ultimately Icelandair deserves the most credit for pioneering the "layover buddy" concept. At the same time, I think KLM really built on the concept, and isn't just being a copy-cat. So they deserve credit for that as well.
Even though I'm an introvert, I could actually see myself taking advantage of the Icelandair stopover buddy program, since it's so unique, and you're being matched with a local with similar interests who can show you a different side of a country.
At the same time, as an introvert (and I I realize I'm probably in the minority), the KLM program quite literally sounds like my personal hell. Which isn't to say it isn't a good idea, but just that personally the concept of meeting a stranger for drinks on a layover who you may have nothing in common with sounds rough. It's perhaps the same reason I've been on about three dates in my life.
If you really want to meet someone on a layover, I'm guessing there are a lot more targeted apps out there, depending on what you're looking for. And for that matter I'd rather hop on the train and explore a city myself, rather than meeting with some random person. But again, I realize I'm probably in the minority.
Bottom line
Kudos to KLM for this very creative concept. I'm all for using technology to connect people, and I'm sure plenty of people will take advantage of this during the test program. For that matter, long term I think KLM's concept is more realistic and sustainable than the Icelandair concept. I can't imagine Icelandair employees will want to spend their days off showing tourists around constantly, while I'm sure you can always find locals and visitors who are willing to connect.
Would you take advantage of KLM's "Layover With A Local" program?