Kimpton just sent out the following email to their inTouch members:
Dear Benjamin,

As our loyal member, we want to give you a heads up that you'll soon see some exciting changes at Kimpton. Based on feedback you've given us, we've been building tools and programs to make your experience even better. In a couple of weeks we'll unveil:

A new, interactive loyalty program with additional tiers and fun perks
A sleek, re-imagined website and booking experience that's smart and tailored for all your devices
A beautiful new blog where you'll find Kimpton news and inspiration for your daily lives

You'll hear from us soon with the big reveal, so keep an eye on your inbox. In the meantime, please take a couple of minutes to update your profile with your most current preferences and contact information so that we can make your stays with us even more memorable.

UPDATE MY PROFILE!

Until then, feel free to chat with us @Kimpton on Twitter. We're always listening and love to hear from you!

Cheers,
Maggie Lang, Sr. Director, Guest Marketing
Sr. Director, Guest Marketing
Kimpton Hotels & Restaurants
I first wrote about Kimpton Inner Circle (their top tier status level) in late 2012, as I found it to be a really innovative loyalty program. While they don't have big enough of a footprint to suit my travel needs, I have to commend them for running one heck of an honest and transparent loyalty program.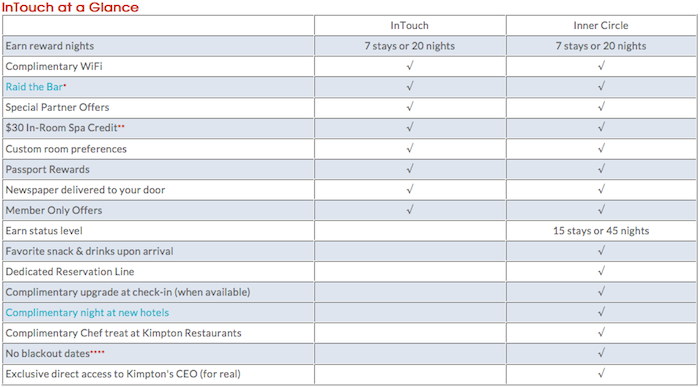 The elite benefits are quite refreshing (no pun intended). My favorite is probably that you get a customized welcome amenity — in my case Diet Coke with lime and nuts. 😉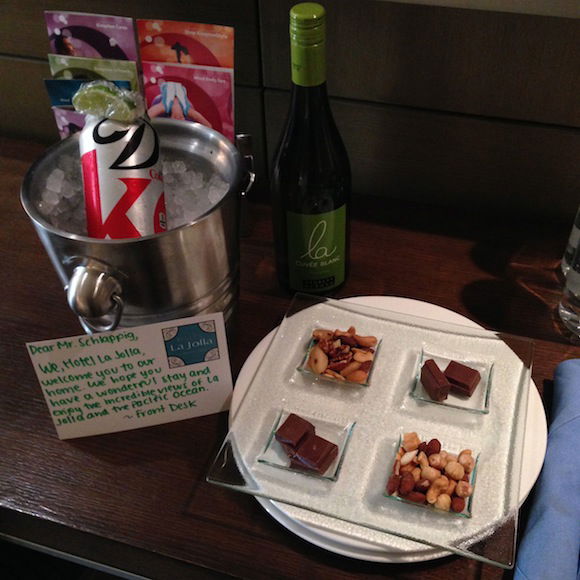 I've only stayed at one Kimpton property — Hotel La Jolla — and while it's probably not one of their better properties, I still enjoyed my stay.
Anyway, I'm curious to see what changes they make to their loyalty program. Additional tiers would be interesting, because I'm not sure it would make sense for them to increase elite tiers unless the current tier benefits remain the same. They have so few properties that it's kind of tough to be loyal to them, so I think they'd be shooting themselves in the foot. But if it's just additional recognition for additional business, that could be smart.
Anyway, the management of Kimpton inTouch is brilliant, so I'm sure the changes will mostly be positive, though at the same time with the economy recovering and hotel rates where they are, it's costlier than ever before for hotel loyalty programs to deliver benefits.