While I'm a huge fan of the Airbus 380 in terms of onboard comfort, there's no denying the plane is hideous on the outside. For me the 747 is still the queen of the skies, though there's no doubt the 747 fleet for most airlines has been aging (if they haven't retired it yet). That's why I'm thrilled to see the 747-8, which has all the beautiful curves of the 747-400, and most of the modern features of the Airbus 380.
I had the chance to fly Lufthansa's first 747-8 today, and I can't even begin to say what a beauty the new plane is. This is the first time that Lufthansa has first class in the nose of the 747, and with only eight seats it sure is a private experience and spacious cabin (compared to many other airlines, which cram 14 first class seats in the same area).
Lufthansa configured the 747-8 with the same first class product they have on the Airbus 380, as opposed to the first class product they have on the 747-400. The 747-8 also features Lufthansa's new business class, which is only on a few aircraft so far.
While I'll have a full trip report soon (first I have to finish my Ireland report!), here are just a few pictures: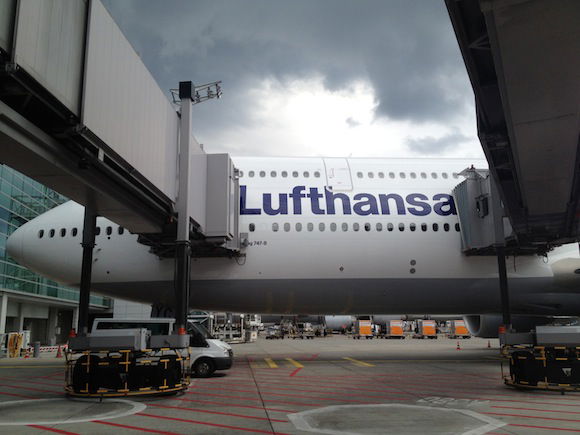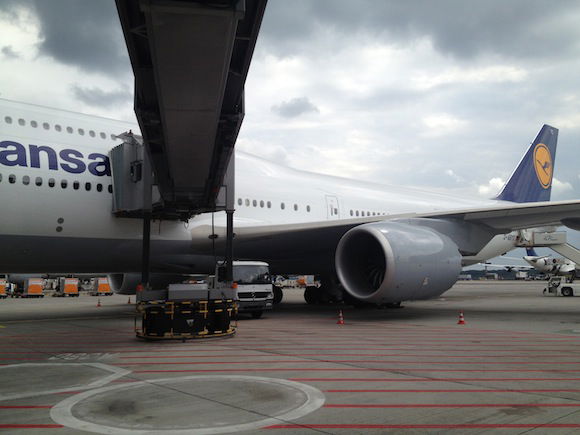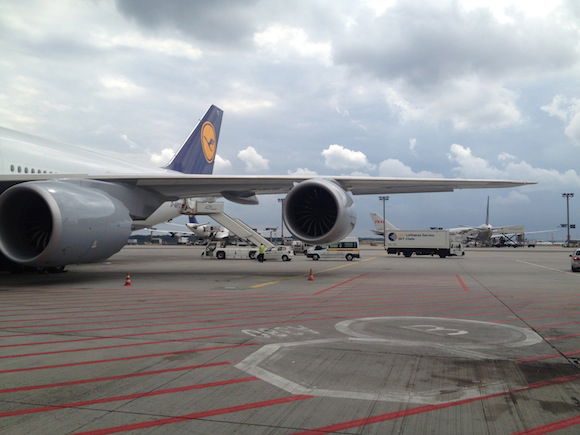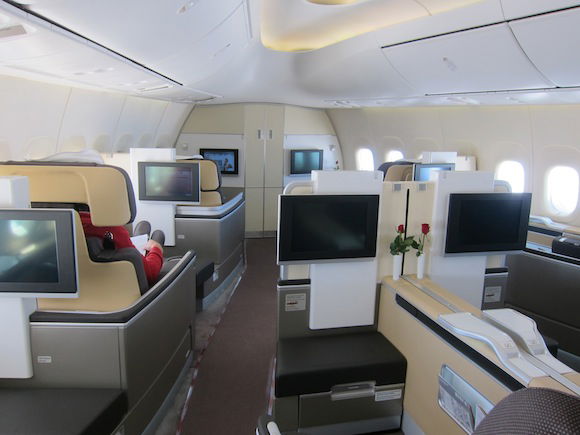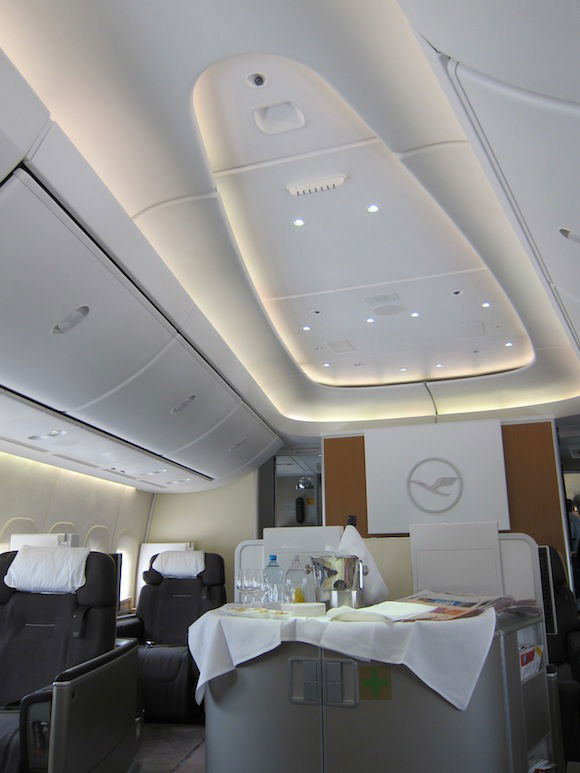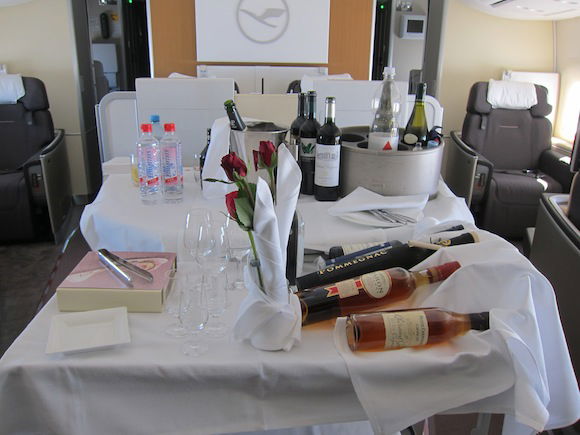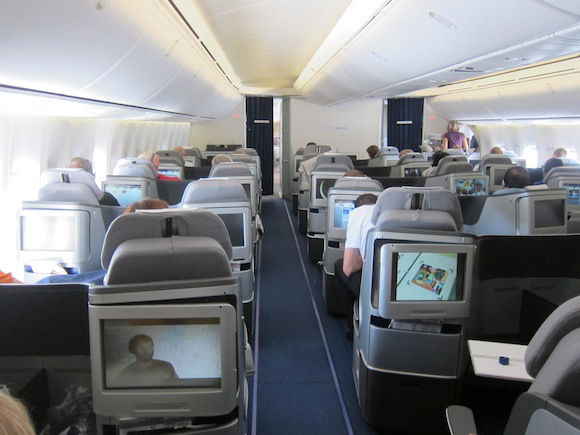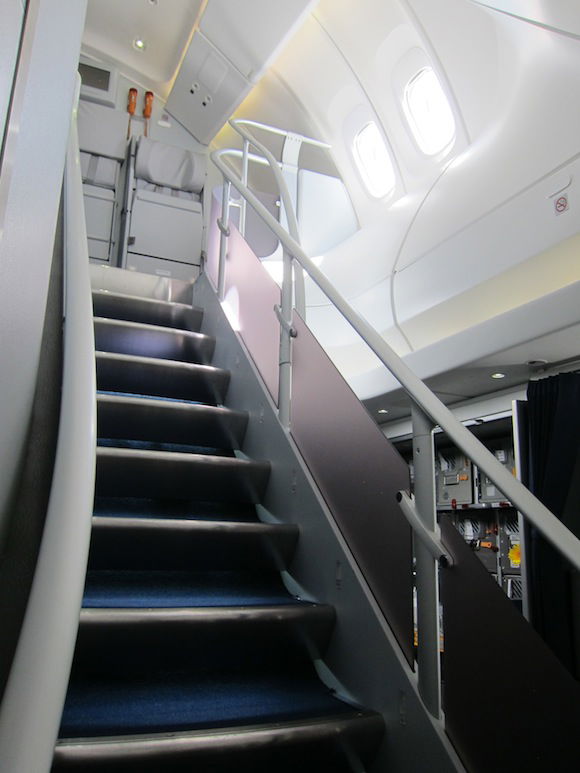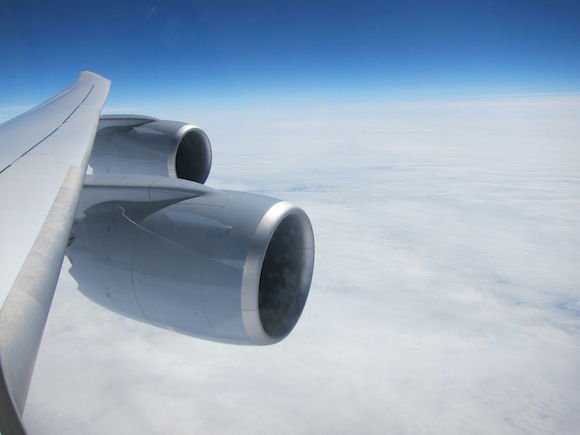 All the positive stuff about the aircraft aside, I do have to mention (for the millionth time) that Lufthansa needs to stop trying so hard with their first class catering ex-Frankfurt. Lufthansa is among my favorite airlines in the world, though I really feel they try too hard on their first class meal service, and some of it just doesn't translate well six miles up, no matter which celebrity chef is responsible for the menu in a given month.
This menu featured such delicacies as gently cooked guinea fowl, gazpacho, saddle of reindeer (leave Rudolph alone!), olive ice cream, and veal balls.
Makes me long for a shrimp appetizer, filet mignon, and (non-olive) ice cream sundae.