JetBlue is using this opportunity to rejig its route network. A few weeks ago the airline announced it would bring Mint service to Newark, and would add dozens of point-to-point leisure routes.
Now the airline is changing up its strategy in Southern California.
JetBlue pulling out of Long Beach (LGB)
JetBlue has long been the largest airline out of Long Beach, though has also operated flights out of Burbank, Los Angeles, and Ontario, so has had quite the diversified presence in the greater Los Angeles area.
The airline will soon be changing its strategy, as JetBlue will be cancelling all flights out of Long Beach as of October 6, 2020. At a minimum, up until now the airline has operated flights from Long Beach to Austin, Boston, Bozeman (seasonally), Las Vegas, New York, Portland, Reno, Salt Lake City, San Francisco, and Seattle.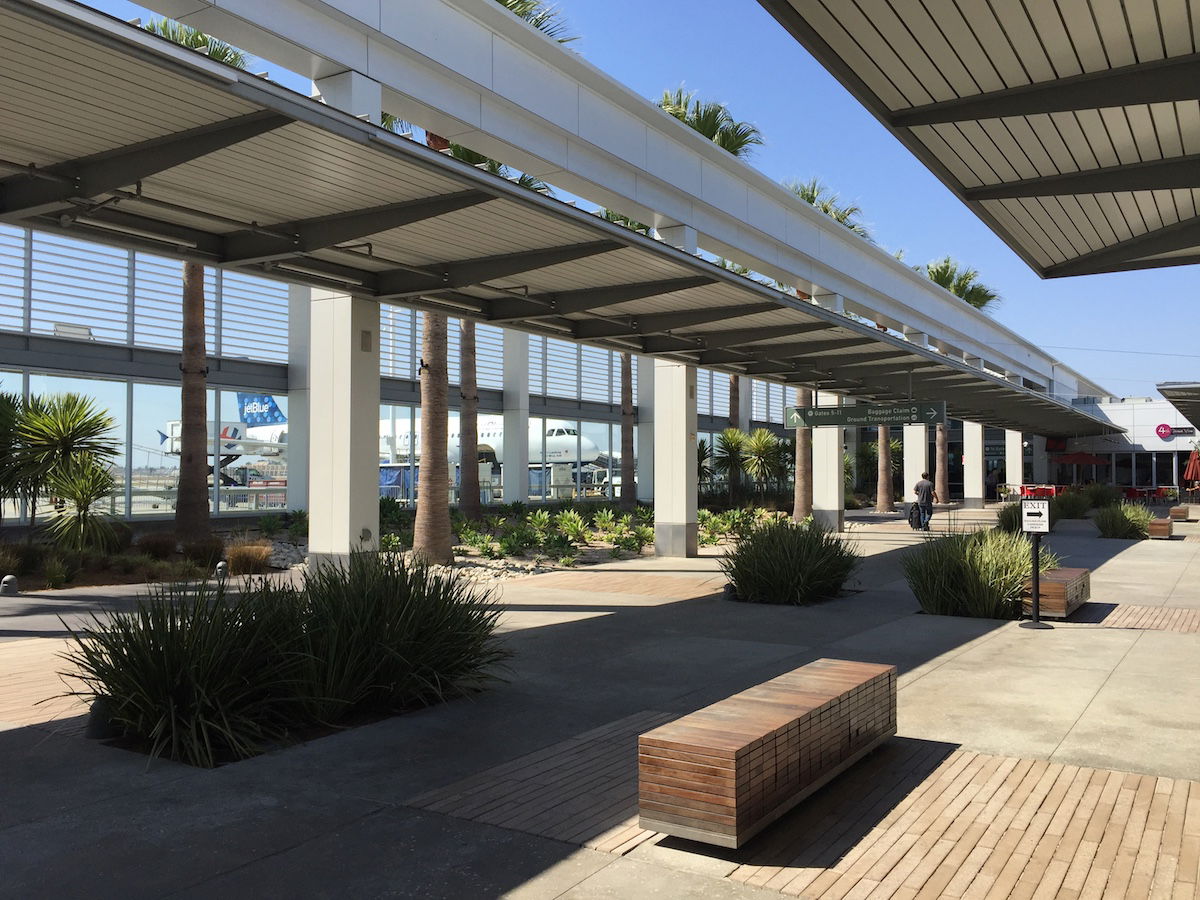 I'll miss the open air terminal in Long Beach
JetBlue consolidating in Los Angeles (LAX)
With JetBlue pulling out of Long Beach, the new strategy is for JetBlue to make LAX its primary base of operations in the greater Los Angeles area.
This is advancing JetBlue's focus city strategy and building relevance for the airline in one of the busiest markets in the world (LAX is the busiest O&D market in the world, meaning more people start or end their journey at LAX than any other airport).
With this shift, we'll see JetBlue operate almost all current LGB services out of LAX, and also move crew and maintenance bases, starting in October. The airline will continue to operate out of Terminal 5 at LAX.
Once the transition is complete, JetBlue will operate more than 30 daily flights to 13 destinations out of LAX.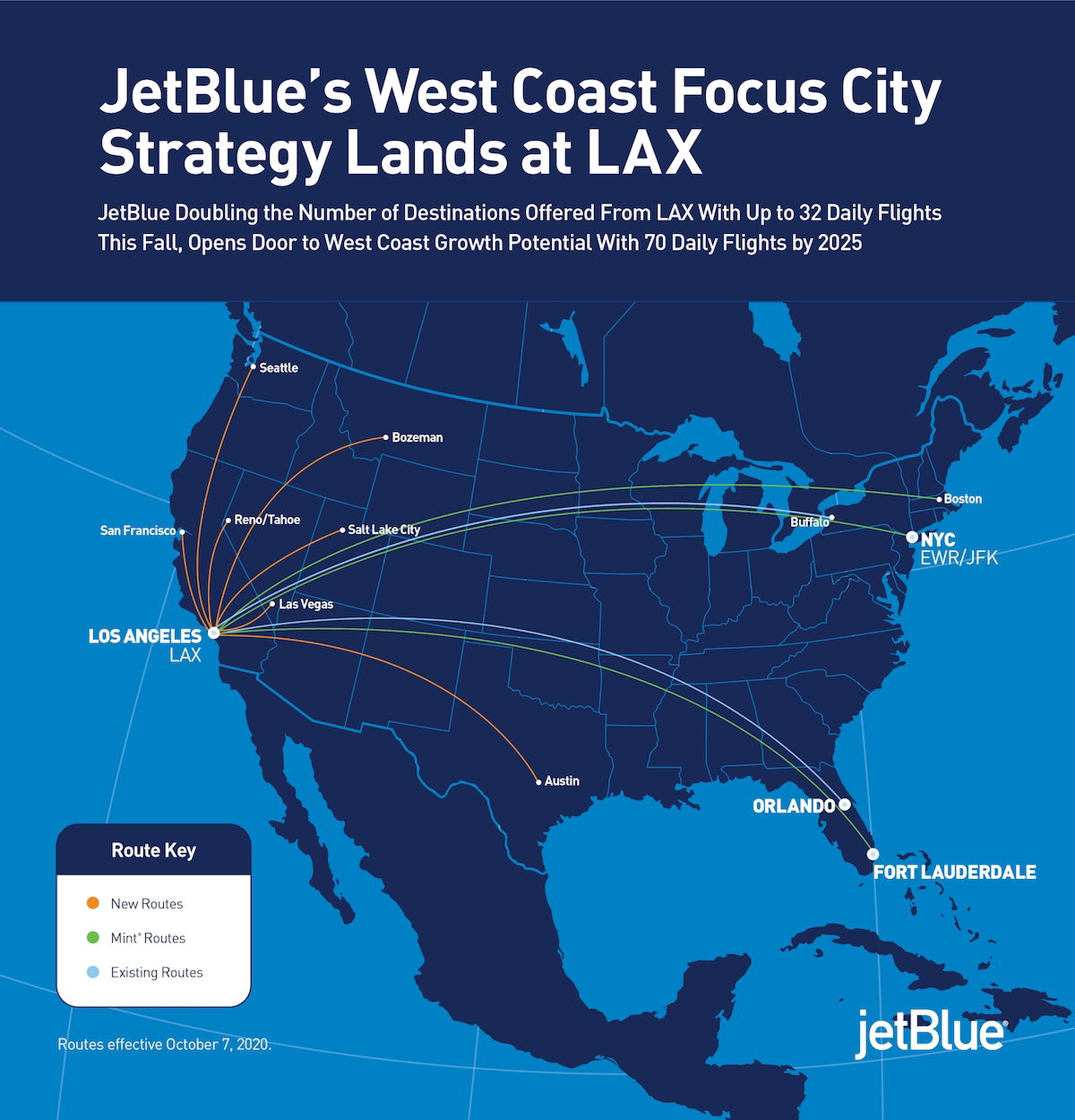 We'll see JetBlue add service from LAX to the following seven destinations (the Portland service won't be transitioning from LGB to LAX, but rather will be discontinued):
Austin-Bergstrom International Airport (AUS)
Bozeman Yellowstone International Airport (BZN) [seasonal]
Las Vegas McCarran International Airport (LAS)
Reno-Tahoe International Airport (RNO)
Salt Lake City International Airport (SLC)
San Francisco International Airport (SFO)
Seattle-Tacoma International Airport (SEA)
Currently JetBlue exclusively operates transcon flights out of LAX, and those will be maintained. That includes the following destinations:
Boston Logan International Airport (BOS)
Buffalo Niagara International Airport (BUF)
Fort Lauderdale-Hollywood International Airport (FLL)
New York John F. Kennedy International Airport (JFK)
Newark Liberty International Airport (EWR)
Orlando International Airport (MCO)
The flights to Boston, Fort Lauderdale, New York, and Newark, are all operated by Mint configured aircraft.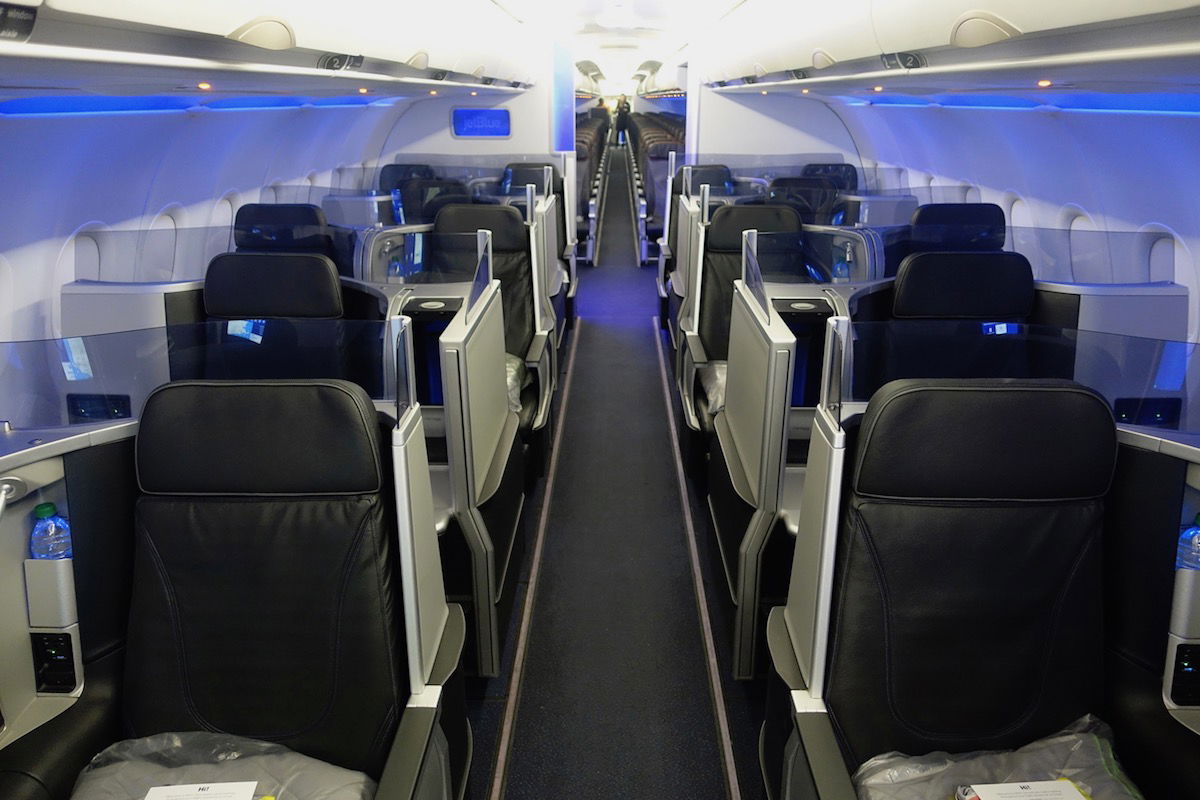 JetBlue will offer Mint on four transcon routes
JetBlue's long-term plans at LAX
Even beyond this initial increase in service at LAX, JetBlue plans to embark on a strategic expansion over the next five years at LAX, with plans to reach 70 daily flights by 2025. This will include new markets, both domestic and international, which have never had nonstop service to and from LAX.
Scott Laurence, head of revenue and planning at JetBlue, had the following to say about the new LAX focus:
"LAX is one of JetBlue's most successful markets and offers the valuable opportunity to grow significantly both domestically and internationally while introducing our low fares on more routes. The transition to LAX, serving as the anchor of our focus city strategy on the West Coast, sets JetBlue up for success in Southern California. We continue to seize on opportunities to emerge from this pandemic a stronger competitive force in the industry."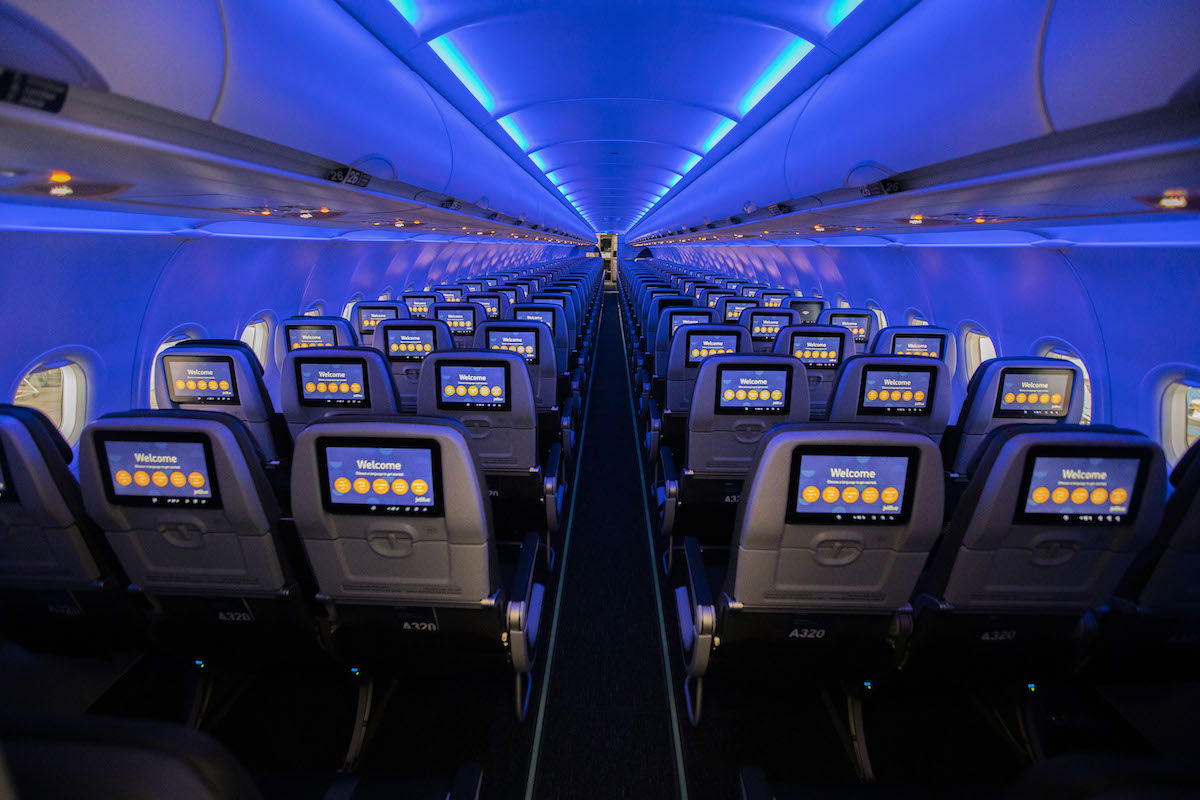 JetBlue plans to operate 70 daily flights from LAX by 2025
Bottom line
For the most part airlines are just fighting for survival at the moment. However, given how many planes have been grounded, this is also a good time for airlines to maybe reset their strategies. Clearly JetBlue is seizing that opportunity.
JetBlue's strategy of operating out of four LA-area airports has long confused me, so it's not surprising to see the airline pull out of at least one airport.
Up until now LAX has exclusively been a transcon market for JetBlue, while the airline will now be adding more short haul and West Coast flights. On top of that, the airline plans on going from 30 daily flights in October 2020 to 70 daily flights in 2025. That's pretty significant.
What do you make of JetBlue's strategy change?