For years there have been rumors of Miami getting a nonstop commercial flight to Asia. The airport has actively been soliciting such flights, and has offered airlines that would be willing to operate these routes all kinds of incentives.
On the surface you'd think American would be the natural choice for operating a route out of Miami to Asia, given that they're the airport's biggest airline, and also given that they have such an extensive route network out of Miami. However, American hasn't expressed much interest in operating such a flight. I can't really blame them, given how much capacity they already offer to Asia, so they can easily funnel people through other hubs.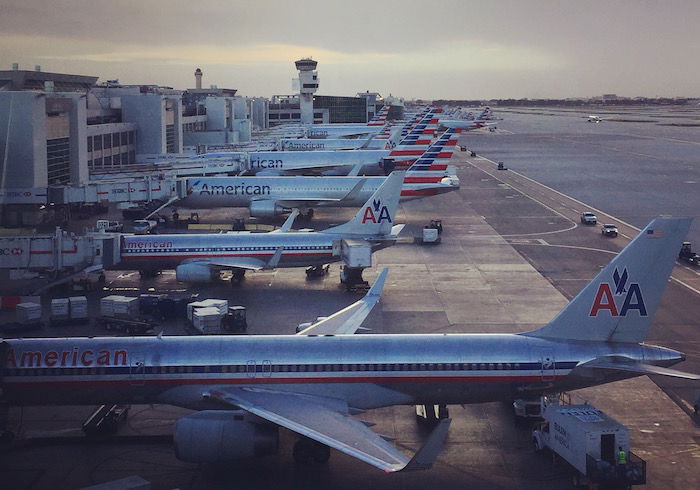 American planes at Miami Airport
In 2016 I wrote about how the airport set up a task force that was targeting Japan Airlines, China Airlines, Asiana Airlines, China Eastern Airlines, All Nippon Airways, Cathay Pacific, Air China, Korean Air, EVA Air, and Hainan Airlines. Unfortunately for Miami, it looks like no carrier has expressed much interest yet.

At one point there were rumors of Cathay Pacific adding flights to Miami
The Miami Herald has an interesting update on this front. Specifically, William Talbert, the CEO of the Greater Miami Convention and Visitors' Bureau had some comments about this at the annual State of the Tourism Industry meeting a few days go:
"We are confident that sooner, rather than later, you are going to see direct air service from Tokyo to Miami, Florida. Next year, I will be standing here and we will have the head of Japan Airlines and we will have done the inaugural."
In the past all we've heard is that they're trying to woo airlines, and they didn't really narrow it down to a single airline. On one hand it seems like a higher level of certainty when they narrow it down to one airline and one route. Also, saying "I will be standing here and we will have the head of Japan Airlines and we will have done the inaugural" is a pretty certain statement.
Unfortunately for him (and Miami), I suspect he may be overly optimistic here. It has more or less been confirmed that Japan Airlines plans to add a new route to Seattle by next year, which is the only US expansion that they've hinted at. Japanese airlines are extremely conservative — they don't capacity dump and open routes just to beat competitors to the punch. So personally I think this route remains unlikely, especially as it would be JAL's longest route, at about 7,500 miles.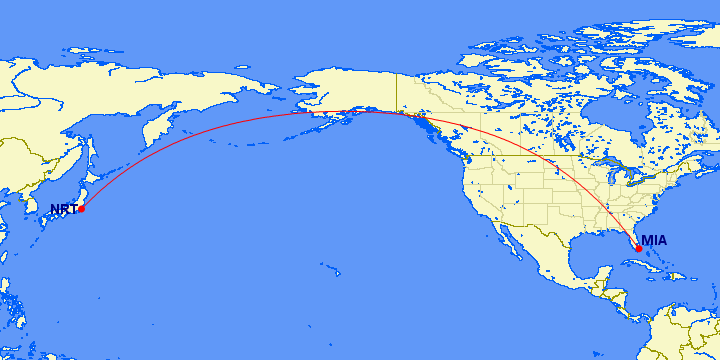 Why is there so little interest from Asian airlines in operating flights to Miami? Transpacific fares are as cheap as they've ever been in economy, and it's really tough for airlines to make money on these routes. So the only real way to make money on transpacific flights is to either charge a premium for a nonstop in a market with a lot of demand, and/or to sell a lot of premium cabin tickets with good yields. Based on what we know here:
The city in Asia with the most demand out of Miami is Manila, and that can already be reached with one stop (not to mention it's probably leisure traffic, so not very profitable)
While Miami is the gateway to Latin America, most destinations in Latin America can also be reached nonstop from another major US hub, so it's not entirely clear that there are huge time savings for those connecting
With Qatar flying to Miami and Emirates flying to Fort Lauderdale, you can now fly to South Florida with one stop from just about anywhere
If there were an airline that could make a Miami to Asia route work, it would have to be a oneworld airline, due to the potential for connecting traffic

Japan Airlines 777
Given the current fare environment on transpacific flights, this just doesn't seem like a winner at the moment, especially given the distance of the flight we're talking about. It's not a coincidence that no airline has taken the bait yet.
What do you think — is Miami just overly optimistic here, or will we see a nonstop flight between Tokyo and Miami?