Around the start of the pandemic, airlines greatly improved their cleaning protocols, in order to make customers feel more at ease. Ultimately we've learned over time that coronavirus transmission is typically person-to-person rather than through surfaces, though it's still nice to have a clean plane, pandemic or not. 😉
While airlines have largely scaled back their cleaning programs, I wanted to briefly talk about how American Airlines might not be doing a great job managing expectations when it comes to this.
American Airlines' "thoroughly sanitized" planes
If you get boarding push notifications through the American Airlines app, you'll see that the message states that your flight is "thoroughly sanitized and ready for boarding."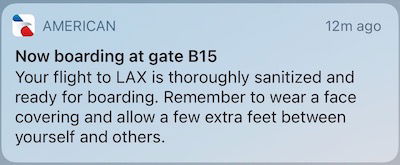 Unfortunately this seems to be a case of over promising and under delivering. For example, here's a picture a friend sent me yesterday of his American Airlines first class seat upon boarding.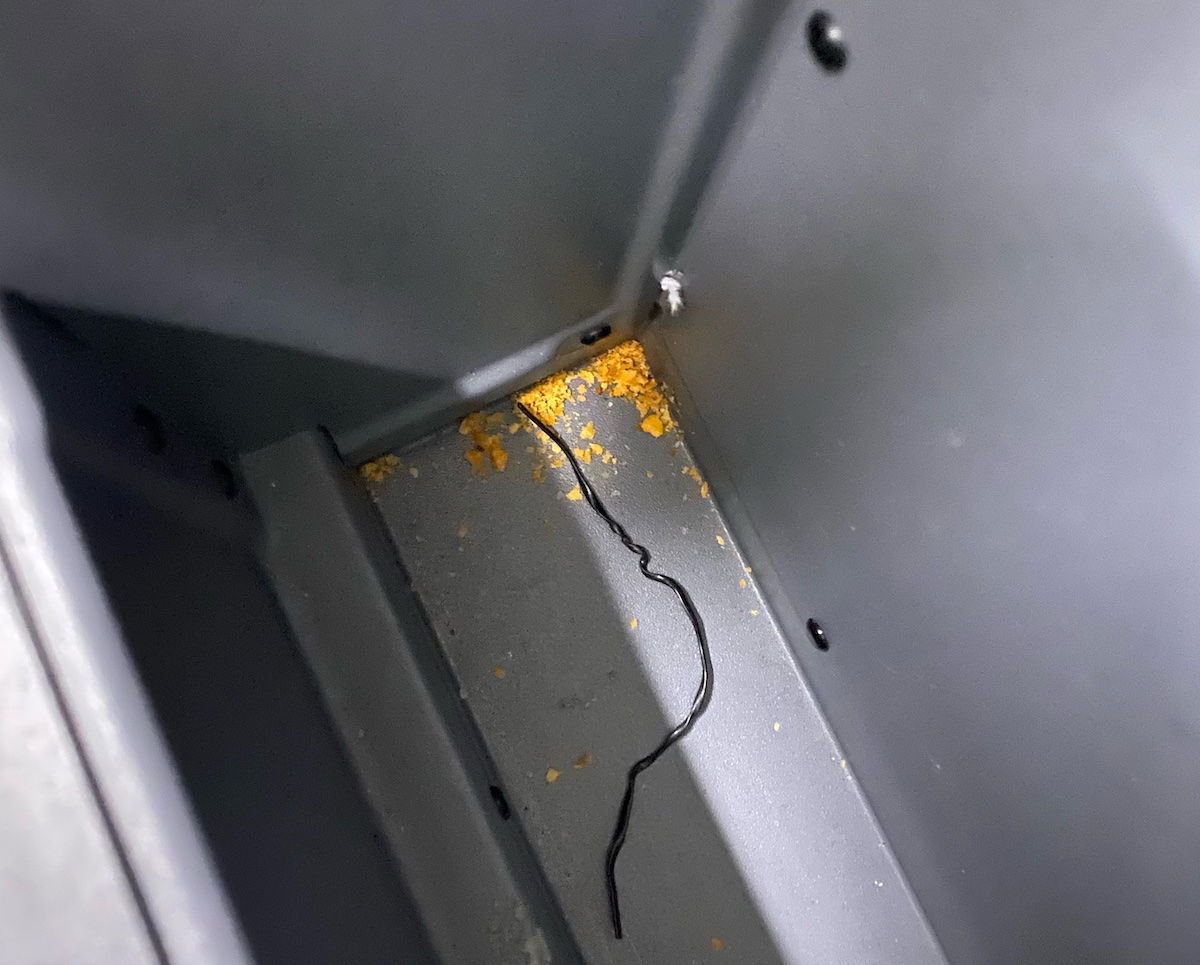 It's one thing if this were an isolated incident, but I know that on the flights I've taken in recent months, I've similarly noticed lackluster cleaning. For example, below is what a seatback pocket looked like during boarding on a recent flight.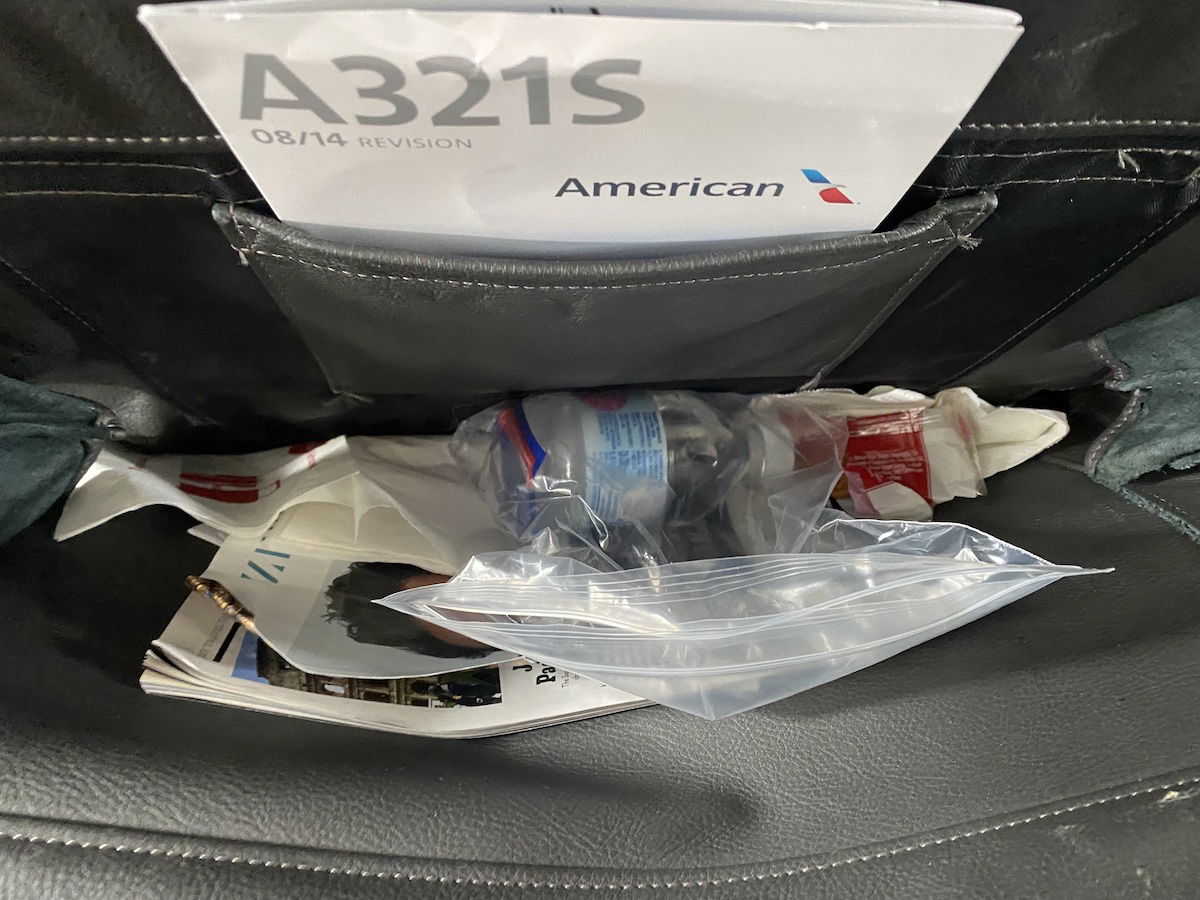 While there are no doubt different levels of "thorough sanitization," I'd consider some level of cleanliness to be rather binary. Either the cabin was checked for basic cleanliness, or it wasn't. If it wasn't, it hasn't been sanitized.
American claims planes are cleaned between each flight
I reached out to American Airlines to ask if the message of planes being "thoroughly sanitized" was simply outdated and hadn't yet been updated, or if American actually still cleans planes between every flight.
An American Airlines spokesperson explained to me that "there are cleanings between flights, but the deeper cleanings are done overnight." More specifically:
During the cleanings conducted between flights, surfaces in onboard workspaces and common areas such as lavatories, galleys and the flight deck are cleaned with an EPA List N-approved disinfectant; all other areas are vacuumed, inspected and receive additional cleaning and disinfecting as needed
Every night, the entire aircraft is disinfected and deep cleaned, with special attention being given to thoroughly cleaning and disinfecting, with an EPA-approved solution, high-touch areas such as seatbelts, tray tables and armrests
American also conducts scheduled "ultra" cleans every 45 days, which is a very thorough cleaning covering every surface on the aircraft, including a very deep clean of seats, ceilings, seat tracks, floor, etc.
So between flights the priority is cleaning lavatories and workspaces, but "all other areas are vacuumed, inspected, and receive additional cleaning and disinfecting as needed." It seems that probably isn't happening as consistently as it should.
I was told that any customer who has experienced issues with aircraft cleanliness should send their feedback to American Airlines customer relations (which I'd recommend actually doing, because there's a disconnect between how American thinks planes are being cleaned, and how they're actually being cleaned).
Bottom line
I've been getting more messages from readers in recent weeks about dirty planes. In the case of American, the airline claims that planes are being "thoroughly sanitized" and that all surfaces should at least be checked between flights. Yet that clearly isn't happening the way it should be.
In fairness, I suspect similar problems exist at other airlines, it just happens to be that I fly American more than other carriers, and it's where I notice this most and have received the most reader feedback. For that matter, other airlines (like Southwest) don't even claim to clean planes between flights, but rather only do so at night.
What has your experience been with aircraft cleanliness in recent weeks, especially on American?