A reader recently messaged me a question about air marshals on flights within the United States, and that made me think that I haven't really written a post about the current state of the program.
I figured that would be a fun topic, though let me acknowledge that a lot of the information about the program is confidential, so some of this is just speculation.
What are federal air marshals, and what do they do?
While there are some sort of air marshals in many countries (in particular countries like Israel, Egypt, Jordan, etc.), I'll be focusing on the Federal Air Marshal Service (FAMS) for the purposes of this post. FAMS is a United States federal law enforcement agency, and it's under the supervision of the Transportation Security Administration (TSA), which reports to the United States Department of Homeland Security (DHS).
Interestingly air marshals in the United States date back all the way to the 1960s, though the program has evolved a lot over time, especially post-9/11 (after all, the TSA was only formed after 9/11).
Air marshals are armed and specially trained law enforcement officers that essentially fly around, disguised as regular passengers. They generally take flights that are deemed to be higher risk, and they'll never reveal their identity unless there's a major incident that requires them to. In other words, they generally won't get involved if a passenger starts misbehaving, unless they think it poses a risk to the safety of the flight.
Now, the effectiveness of the modern day FAMS program is quite debatable. They don't have much to show for their work in terms of having stopped any terror plots, though there have been several instances where air marshals have gotten in trouble for their behavior, ranging from leaving their gun behind, to getting arrested, to smuggling counterfeit viagra.
One thing I'm not sure of nowadays is what exactly the revenue arrangement is between air marshals and airlines. I believe back in the day airlines had to make these seats available at no cost, though I'm also seeing reports that the government pays the contracted government rates for seats, so I'm not sure what the reality is nowadays (if anyone has any insights, please chime in!).
How many flights have federal air marshals?
The FAMS program does still exist, though the number of people flying around the country as air marshals isn't officially published. The last estimate I saw suggested that there are around 3,000 air marshals in the United States. However, about one-third of those work on the ground in managerial and other roles, so only around 2,000 are actually flying.
There are somewhere around 25,000-30,000 commercial flights in the United States daily, so what does that mean in terms of how many flights have air marshals? It's hard to say, though here are a few things to consider:
Air marshals generally travel in pairs, so you'll want to divide the number of air marshals by two (or in some cases even four) to determine how many flights might have them
The number of flights air marshals take in a day can vary greatly, as they travel both domestically and internationally; some days they might take two roundtrips between Washington and Boston, while other days they might take one flight from New York to London
Generally air marshals are prioritized on certain routes, determined by a computer program that assesses the probability of a threat; this is based on the aircraft type, departure and destination cities, and the amount of fuel onboard
You'll find the most air marshals on routes to & from Washington National Airport (DCA), though you'll also find many on flights to & from New York, including Kennedy (JFK) and LaGuardia (LGA)
So your odds of seeing an air marshal are highly dependent on the route you're flying. To & from Washington, odds are that flights have air marshals, while on flights to & from other cities, odds are that there won't be air marshals. Back in 2014, a USA Today story estimated that fewer than 1% of flights in the United States have air marshals.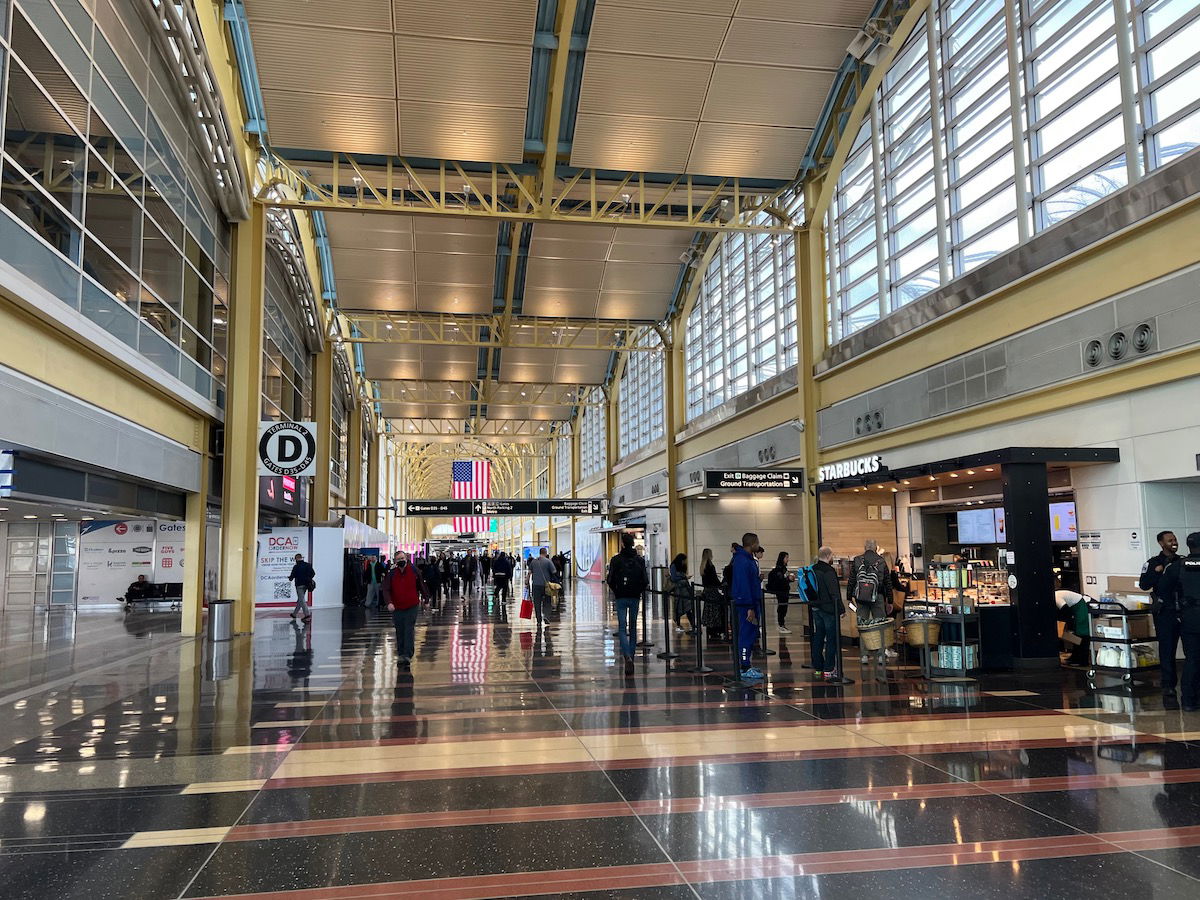 How can you spot a federal air marshal?
Going back a decade, I'd always have fun playing the "spot the air marshal" game. To be honest, I haven't put much thought into the program in recent years, but I imagine not a whole lot has changed. While air marshals are supposed to blend in, typically they're pretty easy to spot. Among other things, here are a few things that stand out:
They always sit in aisle seats, typically toward the back of first class, though also sometimes in economy (they can either be in the front or back of economy)
They travel in pairs, but always sit separately, so they might board together, but then you see them seated in different areas (admittedly this also happens to non-air marshals)
They don't sleep, they don't drink alcohol, and they don't put on headphones; however, you'll often see them playing video games, or maybe having one earbud in
They love button down shirts, and generally wear baggy clothes, since they're carrying a gun (typically on their ankle, though also sometimes close to their waist)
Back in the day they used to board before everyone, though I'm not sure that's the case anymore
So yeah, air marshals are especially easy to spot in first class, since they neither look like they're traveling on vacation (having a drink, watching a movie with headphones, etc.), nor do they really look like they're traveling on business (in business attire, working on a laptop, etc.).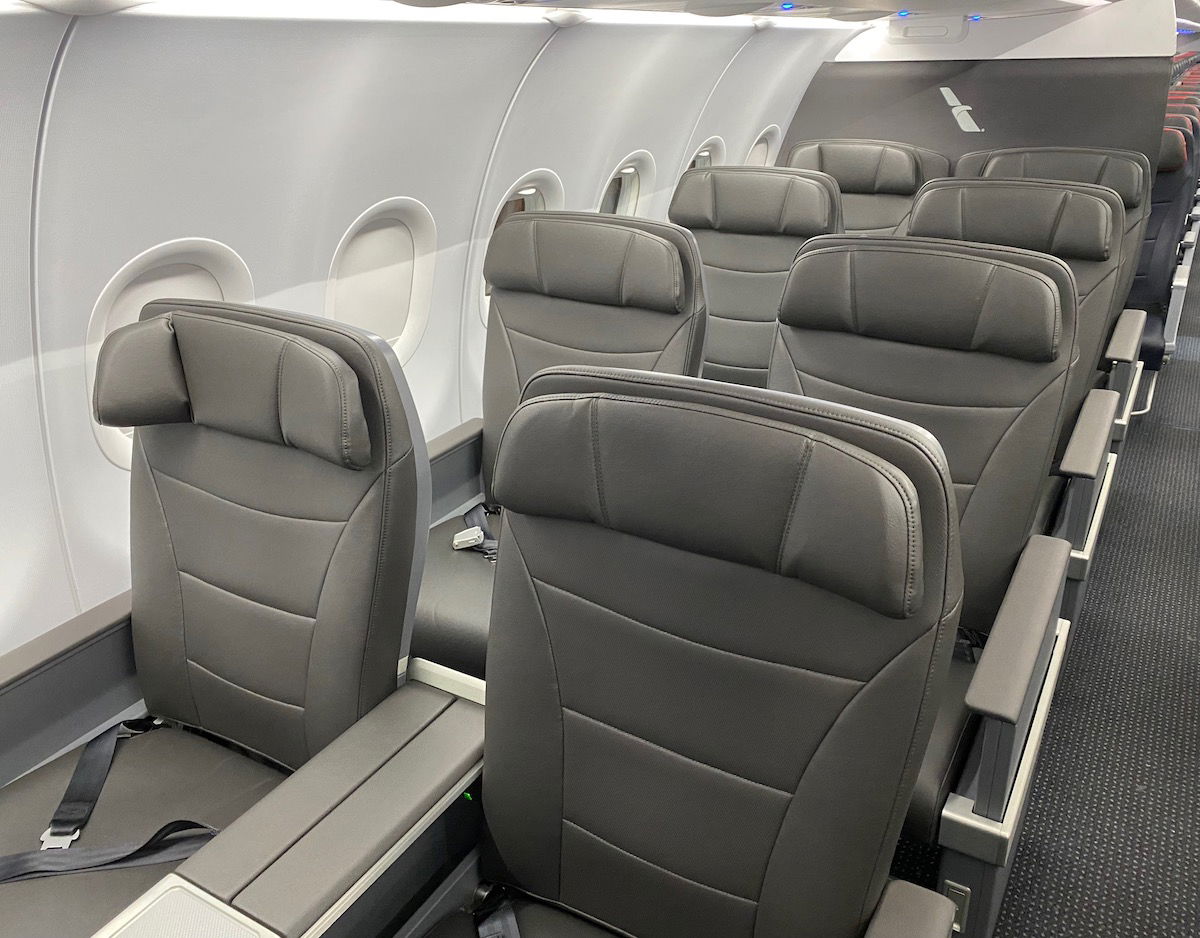 Bottom line
The federal air marshal program continues to be alive and well in the United States. There are only believed to be at most a few thousand people employed by FAMS, and many of those people don't even fly. So while there continue to be air marshals, it's estimated that fewer than 1% of flights have these people onboard.
They are the most frequently on flights to & from Washington, as well as select other routes that are deemed to be higher risk.
What's your take on the air marshal program in the United States?