For the first time ever, Icelandair has placed an aircraft order with Airbus.
Icelandair's Airbus aircraft order
Icelandair and Airbus have signed a Memorandum of Understanding for an order of up 25 Airbus A321XLRs. This includes 13 firm orders, plus 12 options. The catch is that deliveries will only start in 2029, so this order is still quite a ways off.
Icelandair has plans to add Airbus aircraft to its fleet sooner, as the airline is in advanced negotiations to lease four Airbus A321LRs, and start flying them in 2025.
For context, the Airbus A320neo family is a competitor to Boeing's 737 MAX product. The Airbus A321 is the largest variant of that family of aircraft, and we're seeing some impressive incremental performance for new variants of the aircraft. The A321XLR has the range to fly up to 4,700 nautical miles (8,700km), while the A321LR has the range to fly up to 4,000 nautical miles (7,400km).
These aircraft will not only allow Icelandair to operate all of its current route network, but will also allow the airline to enter new markets. Icelandair states that all these aircraft will have around 190 seats.
Here's how Icelandair's CEO, Bogi Nils Bogason, describes this order:
"We are happy to announce that we have now reached a conclusion regarding Icelandair's future fleet. We have decided that the capable and fuel-efficient Airbus aircraft, A321XLR and A321LR, will become the successors of the Boeing 757 we are gradually retiring. The Boeing 757 has been the cornerstone of Icelandair's operations since 1990. Its unique capabilities have underpinned the successful development of our extensive route network and competitive transatlantic hub by leveraging Iceland's unique geographical location to connect North America and Europe via Iceland. The excellent Airbus aircraft will not only allow us to further develop our proven business model around transatlantic flights but also open opportunities for future growth by entering new and exciting markets."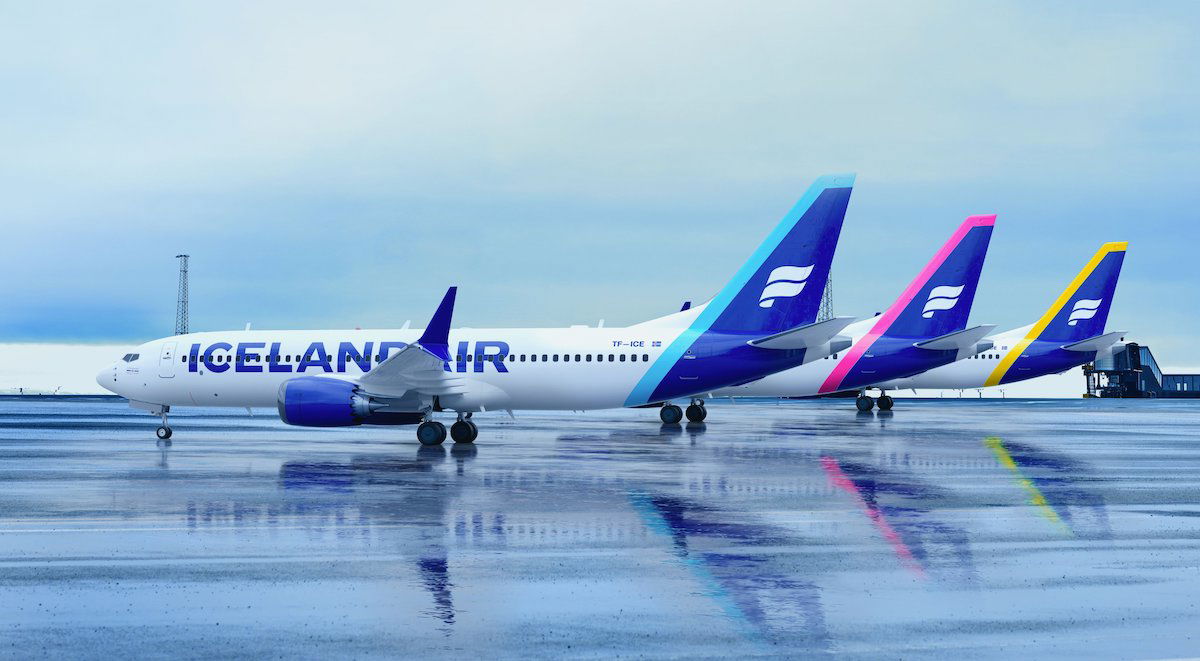 What this means for Icelandair's future fleet
For context on Icelandair's fleet, the airline has 38 jets, which operate its network to North America and Europe. This includes:
16 Boeing 737 MAXs, including 12 737 MAX 8s and four 737 MAX 9s; there are four additional 737 MAX 8s on order
19 Boeing 757s, including 17 757-200s and two 757-300s
Three Boeing 767-300ERs
With the acquisition of Airbus aircraft, Icelandair plans to completely replace its Boeing 757 fleet. At some point in the future we can expect that the airline will exclusively fly Boeing 737 MAXs and Airbus A321XLRs.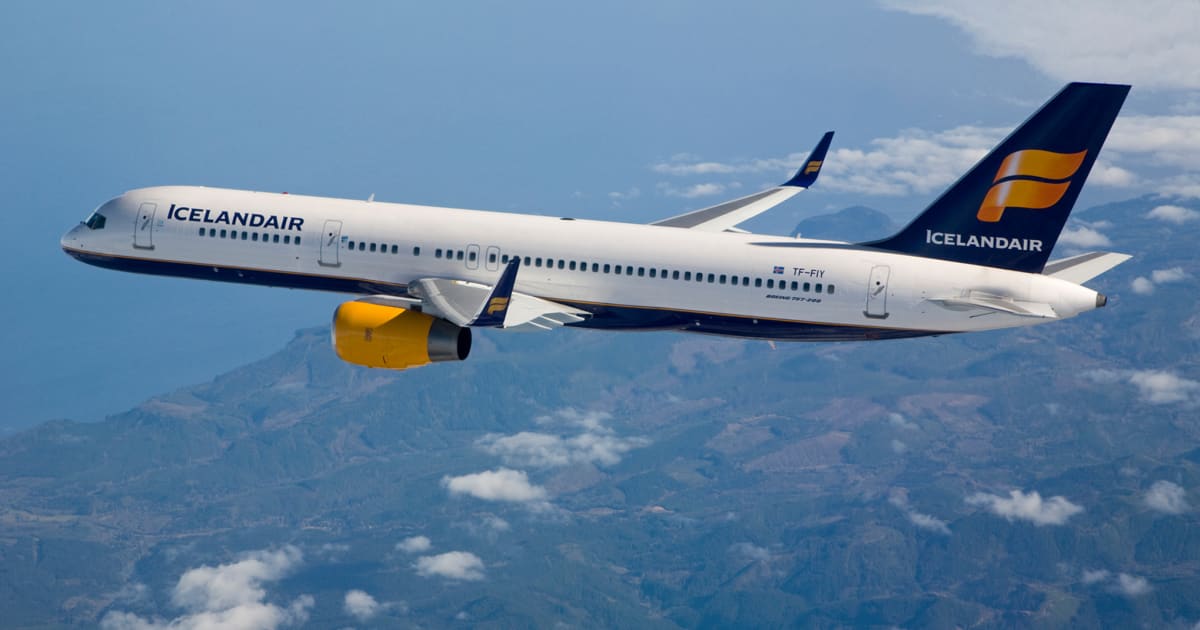 My take on Icelandair's order with Airbus
Icelandair has had an all-Boeing jet fleet for decades, so it's interesting to see the airline finally placing an aircraft order with Airbus. On the one hand, there would have been efficiency from eventually having an all-Boeing 737 MAX fleet, but this also highlights how Boeing can't compete with Airbus in the long range narrow body market.
For example, Icelandair used to fly from Reykjavik (KEF) to San Francisco (SFO), which covers a distance of 3,653 nautical miles. This was discontinued around the start of the pandemic, and probably hasn't been operated due to lack of enough aircraft able to operate this service. That's a route that's well within range for the A321XLR (by a large margin), while it's not a mission the 737 MAX could operate. The 737 MAX 8 has a range of 3,550 nautical miles.
For some airlines, the range difference between variants of the 737 MAX and A321neo might not matter, while for Icelandair it makes a big difference.
I had one other thought when I saw this order. Icelandair has been very consistent when it comes to its premium seating option, as Icelandair's Saga Class (business class) most closely resembles domestic first class within the United States, and doesn't have flat beds.
Given the range of the A321XLR, I can't help but wonder if the airline might finally install flat beds on these planes, as they'll operate some longer routes. It sure would be nice, though in terms of Icelandair's business model (low pricing and consistency), I think it's unlikely. Icelandair also suggests these planes will have around 190 seats, which represents a pretty dense configuration that doesn't leave much room for flat beds.
With these planes only being delivered in 2029, admittedly we could see a strategy shift between now and then.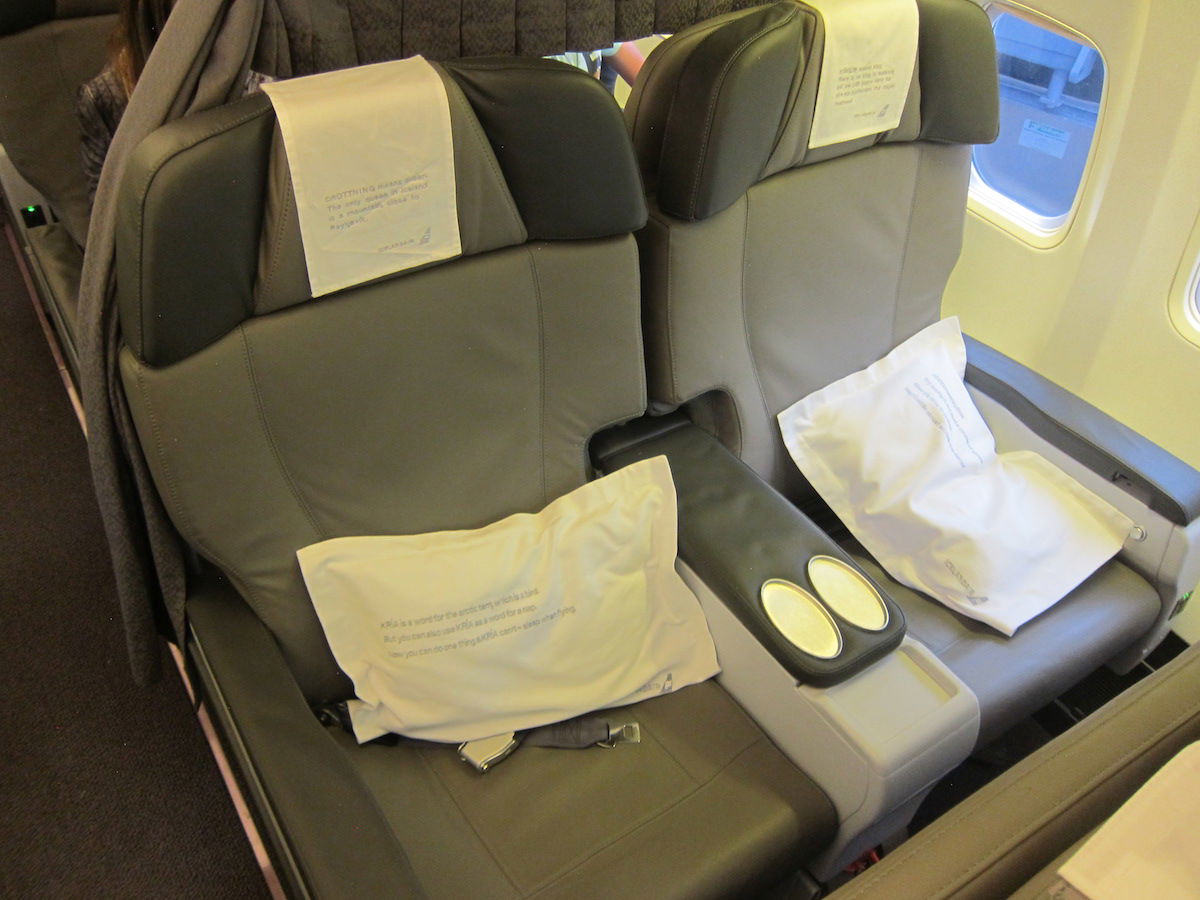 Bottom line
Icelandair plans to acquire Airbus jets for the first time. The airline is ordering up to 25 A321XLRs, due to be delivered starting in 2029. The airline also plans to acquire four A321LRs that will join the carrier's fleet in 2025.
It's pretty interesting to see Icelandair place a non-Boeing order for the first time in decades. However, the reality is that there's only one modern narrow body jet that can operate Icelandair's entire route network, and it's not the 737 MAX.
What do you make of Icelandair's Airbus aircraft order?